Looking for printers scanners and fax machines? A multifunctional printer is your best bet. Most of them have a range of features that suits a large office, home office, and small store.
Brands like HP, Canon, and Epson are manufacturing these multifunctional printers – a combination of printers scanners and fax machines – are available in inkjets and lasers. They design compact-sized models ideal for people with limited office spaces and bulky units to accommodate busy employees' printing and faxing needs.
Choosing the best all-in-one printer for your business is no small feat. Comparing specifications, prices, and key features of models will surely take your time. Nonetheless, to lessen the burden on your side, here are the top picks and highly-rated printers we know so far.
Table of Contents
What Is a Multifunctional Fax Machine?
The all in one fax machine is a multifunctional printer that can also be used as a scanner and copier. It can print, copy, scan, receive incoming fax messages, store them on the machine's memory, or send them to other electronic devices via email or by uploading them to the cloud.
This product is very popular among people who use printers for their home office. Many businesses have recognized its usefulness and convenience, so they have become more accessible in the market. But there are still some things you should consider before buying one.
What Are the Things You Should Look for Before Buying Printers Scanners and Fax Machines in One?
The thing with printers scanners & fax machines is that they are not created equal. The differences in features, speeds, and quality can be confusing if you don't know what to look for. You must know the three types of printers:
Inkjet printers – These use liquid ink droplets from a print head which is held over the paper while it moves past on a roller. Inkjets are one of the most common types of printing technology today because they offer fast printing speeds at an affordable price point.
Laser Printers – Laser printers differ from other technologies in design by using a laser beam rather than an inkjet or toner cartridge to create images on paper. This type of technology is generally more expensive than inkjet printers, but they produce higher-quality printouts.
Laser Multifunction Printers – Laser multifunction printers are designed to combine the functionality of multiple types of devices into one product. For example, laser multifunctions typically offer printing, copying, scanning, and faxing capabilities with an inkjet printer's high-speed printing at a fraction of the price.
Go Through the Features
One of the essential features to look for is a machine with duplex printing. This will allow you to print on both sides of the paper automatically, saving you time and money in the long run.
Additionally, a printer with a large paper tray can hold more sheets at once, so you won't have to refill it as often. If you plan to scan or copy a lot of documents, you should also look for printers scanners & fax machines in one with a large scanning or copying area.
Evaluate Your Budget
Another important thing to consider is your budget. All in one multifunctional fax machines come in different price ranges, so it's up to you to determine how much money you are willing to spend on the machine.
You should also check if any special offers are available when purchasing this type of product. Sometimes, manufacturers give discounts for all in one multifunctional fax machines with specific features or bundled together with other products that can be helpful for your business or home office.
Think About the Space you Have Available
This may sound like an unimportant aspect, but considering how many spaces you have in your office will help you plan where you should place the printer.
For example, if you have a small office with limited space, then you should go for an all in one fax machine that is compact and easy to move around. If you have more space, you can choose a printer with a larger paper tray and other features.
10 Best Printers Scanners and Fax Machines in One You Should Check Out
Whether you're in an office or at home, there are times when you need to fax something. It can be a little tricky to know which machine is the best for your needs, though. That's why we put together this list of the 10 best printers scanners and fax machines in one. Check it out and see if any of these machines fit your needs.
Epson Workforce WF-2860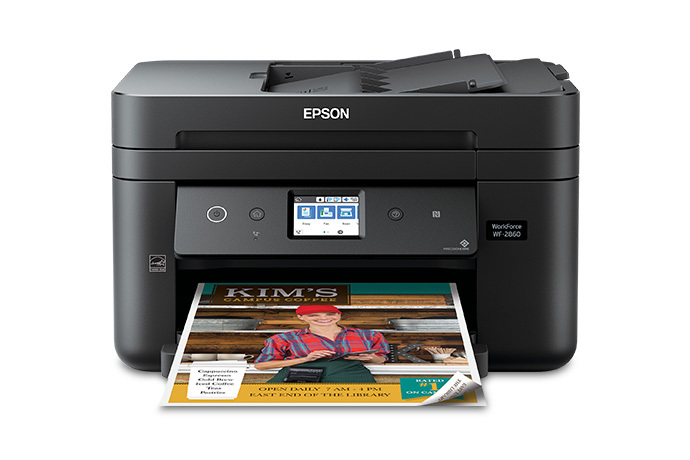 This full-featured printer, scanner, fax, and copier is all you need to finish your tasks in your home office. It delivers laser-quality performance on documents and uses Claria, a dye-based ink, to produce stunning photos and clear texts.
Its compact design is a space saver and comes with a 2.4-inch colored touch screen display to access controls and settings. Connect your device via NFC, Wi-Fi, or ethernet, and you're good to go.
Buy on Amazon
Pantum M6602NW
This multifunctional laser printer lets you print black and white, copy, scan, and fax important documents. Take control of the settings through its mobile app and even print documents straight from your smartphone.
If you're geared towards an office printer and faxing capabilities, this is an excellent option with a 20,000-page monthly duty cycle.
Buy on Amazon
HP LaserJet Pro MFP M227fdw
Enjoy the fast printing capabilities of this 4-in-1 monochrome printer that produces high-quality prints, lets you send fax in a breeze, and scans and copies important documents to email, USB, and network folders.
This beast can print 30 pages per minute with a 260-sheet paper tray and boasts a 2,000-page monthly duty cycle. Connect your mobile device and print iPhone directly via AirPrint. Save energy and papers thanks to its two-sided automatic printing.
Buy on Amazon
Canon ImageCLASS MF236n
Stay productive and efficient with this all-in-one printer for easy printing, scanning, faxing, and copying. This unit can scan black and white and colored documents and print 24 pages per minute.
Connect your computer via ethernet and if you need quick printing, take advantage of the Print-on-the-go with Canon PRINT Business and Apple AirPrint compatible with iOS devices and Google Cloud Print.
Buy on Amazon
Brother MFCJ4535DW INKvestment Tank
Connect your mobile to this multifunctional printer with Brother Mobile Connect App and start printing, scanning, and copying documents.
When you buy this unit, it comes with an INKvestment tank system that can hold up ink and delivers an unlimited supply to enjoy seamless printing all year' round. On top of that, it supports fax forward to email feature and two-sided printing to conserve paper and energy.
Buy on Amazon
Samsung SCX-3405FW Laser Multifunction Printer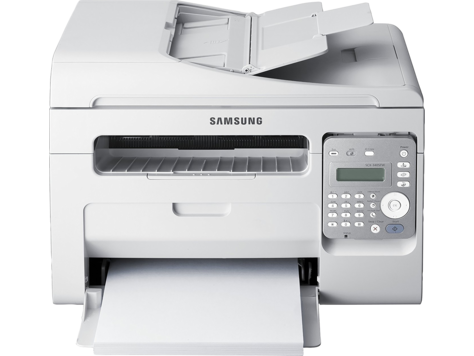 Print, scan, fax, and copy all you want with this multifunctional printer from Samsung. It has wireless capabilities to connect the printer to your computer using a Wi-Fi network.
You may also print directly from your mobile device using Samsung's Mobile Print App. This laser printer uses toner and prints in black and white but scans color well.
Buy on Amazon
Epson EcoTank ET-4760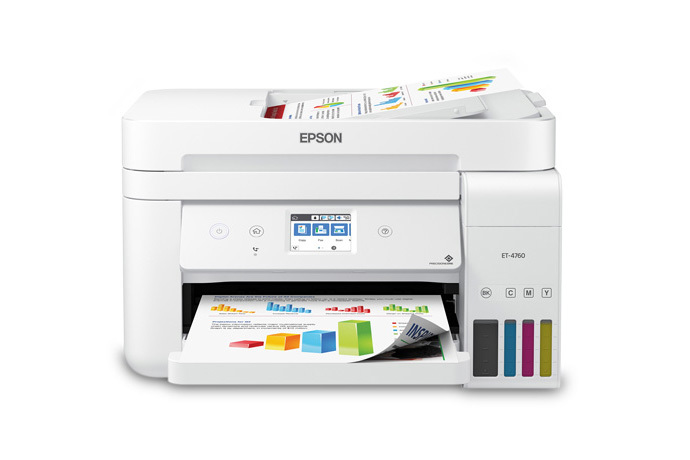 This all-in-one printer will let you just 'fill and chill' while meeting your business needs, whether you print, fax, scan, or copy documents. Say goodbye to costly cartridge replacements because the Eco-Tank ET-4670 is designed with refillable ink tanks. Experience stress-free and uninterrupted printing because you have up to two years of ink with each replacement bottle set.
Buy on Amazon
Canon MAXIFY GX7020
This is a wireless mega tank, all-in-one printer that helps you stay on top of your tasks, whether printing stunning photos or faxing important documents to another company. It's equipped with a 2.7-inch LCD touchscreen for you to take control of the features and settings.
If you're looking for a heavy-duty office printer, this beast is what you need. Print different media types at high volume and save more on inks.
Buy on Amazon
HP OfficeJet Pro 6978
Looking for a 4-in-1 printer to meet your home office needs? This is a good option. Its primary function includes printing, faxing, scanning, and copying documents. Whether you need to print black and white or colored media, this inkjet printer does it right off the bat.
Connect your mobile device and print whenever and wherever you need to. It also supports wireless networking and ethernet – just connect the way you like it.
Buy on Amazon
Xerox B205NI Monochrome Multifunction Printer
Here's a lightweight and compact all-in-one printer that supports faxing, scanning, printing, and copying with wireless networking and ethernet connectivity. This is a black and white laser printer with a 40-sheet automatic document feeder and 250-sheet paper tray capacity.
For first-time users, you will experience its first page out time as it prints a document as fast as 8.5 seconds. Convert your physical documents to digital copies instantly with the Scan to PC, network, and USB connection or via email.
Buy on Amazon
Final Thoughts on Printers Scanners and Fax Machines in One
Okay, now that you have a list of our top 10 picks, which one do you think matches your business or home office needs? We hope that the list has shed light on all-in-one printers' specifications and key features with scanning and faxing functionalities.
The prices range from $400 and above for heavy-duty printers with unique refillable ink tanks and wireless connectivity features. Meanwhile, entry-level and basic printers also have something to boast regarding printing capacity and maintenance.
If you don't want to invest in hardware and still want access to fax services, you may also do this with iFax. You don't have to buy equipment. But instead, you only need a mobile device to thrive.
Download iFax and see how more than 5 million users send and receive faxes without owning a fax machine.
multifunctional fax machines
printers and fax machines