The Canon L140 stands at the forefront of fax machine technology, boasting a range of impressive features that set it apart from its counterparts. From high-speed transmission capabilities to advanced paper and toner management, this powerhouse device ensures uninterrupted fax communication.
In this post, we will discuss its key features and offer expert tips for optimal usage. In addition, we'll assess the Canon L140's standing against online fax services available today.
Key Features of the Canon L140
The Canon L140 fax machine is packed with an array of impressive features designed to elevate your faxing experience. Let's explore the key functionalities that make this device stand out from the pack.
Super G3 fax
The Canon L140 incorporates the manufacturer's signature Super G3 fax technology. This feature promotes lightning-fast transmission speeds at 3 seconds per page.
All-in-one toner cartridge
The Canon L140 features an all-in-one toner cartridge system, simplifying maintenance and ensuring consistent, high-quality printing.
Laser beam printing
The Canon L140's laser beam printing technology of 600 x 600 dpi guarantees crisp text and clear images, adding a professional touch to your fax documents.
UHQ image processing
The Canon L140 features UHQ (Ultra-High-Quality) image processing to deliver enhanced reproduction of images.
Delayed transmission
The Canon L140 offers a convenient delayed transmission feature. Simply input the desired time, and your faxes will be sent automatically.
Overall, Canon L140's key features ensure optimized performance and efficiency when it comes to your faxing tasks. From its lightning-fast Super G3 technology to convenient delayed transmission, everything about this device aims to streamline communication needs.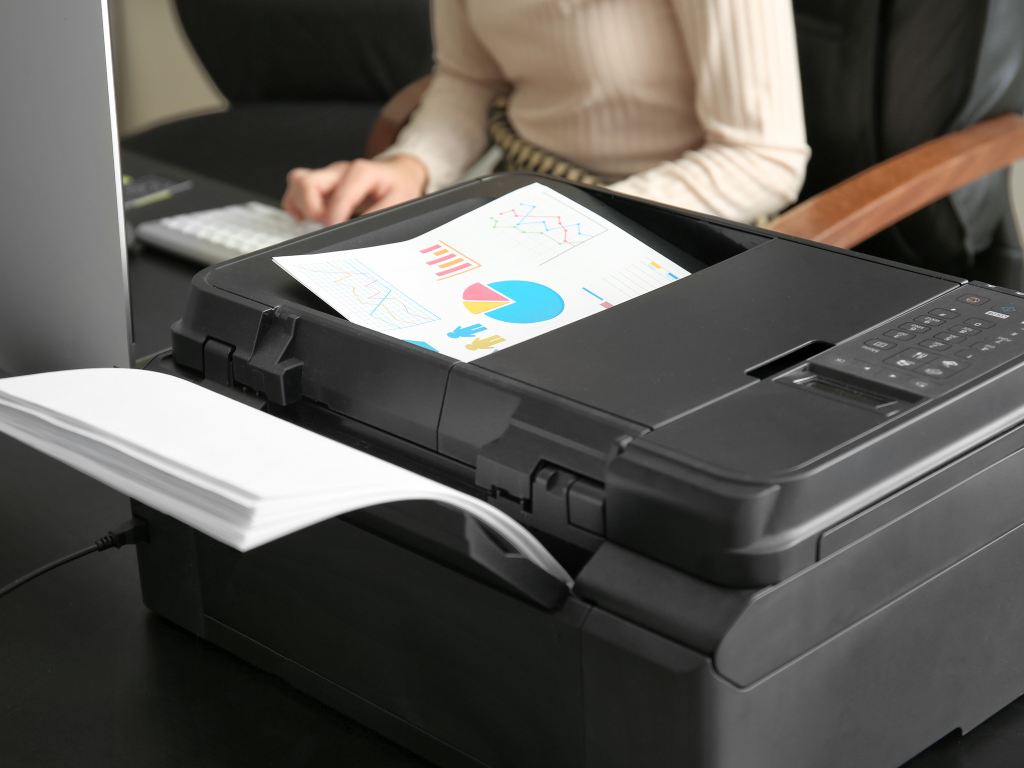 How to Operate the Canon L140 For Your Faxing Needs
The Canon L140 fax machine is designed to simplify your faxing experience. Follow these step-by-step instructions to navigate the device's functionality and maximize its potential:
Power up. Ensure the Canon L140 is properly connected to a power source. Press the power button to turn on the device.
Load paper. Open the paper tray and adjust the guides to accommodate the paper size you're using. Place a stack of paper into the tray, aligning it with the guides. Close the tray securely.
Check the settings. Access the menu options on the device's control panel. Use the navigation buttons to select and adjust preferences, such as date and time settings, ring patterns, and volume levels. Press the "OK" or "Set" button to confirm your selections.
Enter the fax number. If you're sending a fax, enter the recipient's fax number using the numeric keypad on the control panel. Ensure the number is correct before proceeding.
Send the fax. Place the document you want to fax in the document feeder. For multiple pages, stack them neatly in the feeder. Press the "Fax" button on the control panel, followed by the "Start" button to initiate the transmission.
Receive the fax. When a fax is incoming, the Canon L140 will automatically detect the signal and begin receiving the document. Ensure the device is properly connected to a telephone line and that the line is not in use by another device.
Additional tips:
Paper and toner management
Keep an eye on the paper and toner levels to ensure uninterrupted operation. If the paper or toner runs low, the Canon L140 will notify you on the display panel. Follow the instructions provided to replenish the supplies.
Maintenance and cleaning
Regularly clean the document feeder to maintain optimal performance. Refer to the user manual for detailed instructions on cleaning procedures.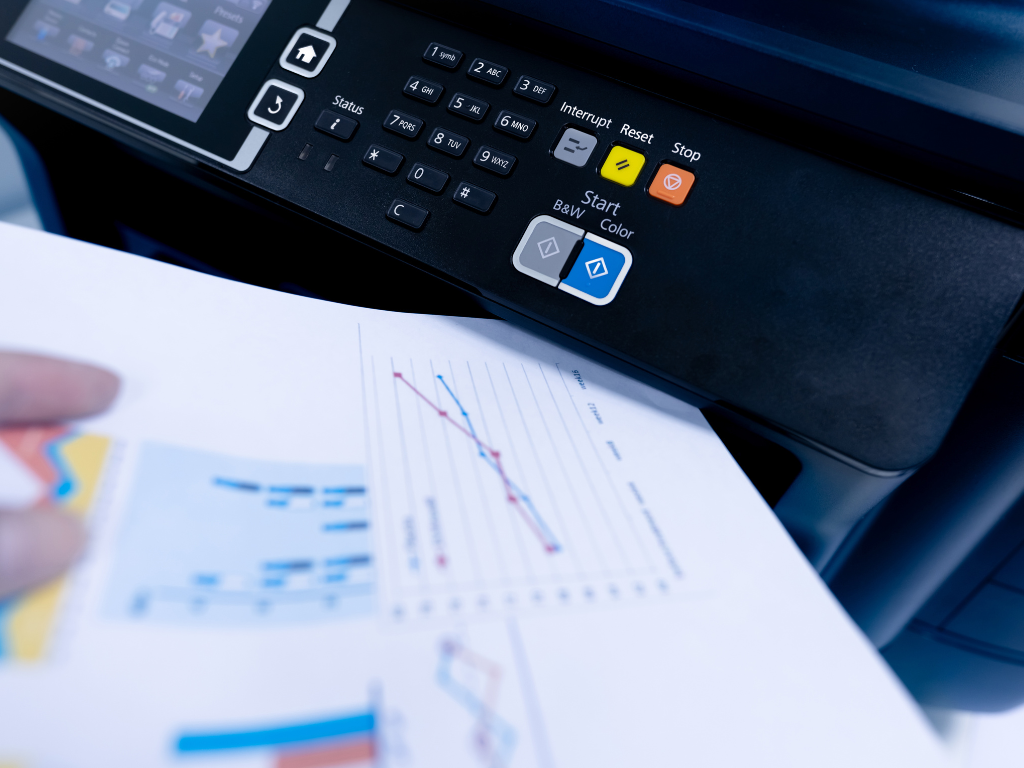 Why Choose Online Faxing Services For Your Business
Thanks to digital advancements, traditional fax machines are making way for more streamlined and innovative solutions. Enter online faxing services, a game-changer that can revolutionize your business communication.
Let's explore the main reasons why you should consider embracing an online faxing service like iFax for your organization.
Time and cost savings
Online faxing offers both time and cost savings by cutting maintenance, paper usage, toner consumption, and phone bill expenses. These free up resources to be allocated elsewhere within your organization.
Modern mobility
Take your faxing on the road with online fax services. No matter where your work or travel takes you, stay productive by staying connected.
Enhanced security and compliance
Online faxing prioritizes the security and confidentiality of your sensitive information. Benefit from encrypted transmissions, secure storage, and adherence to industry compliance standards, including HIPAA and GLBA.
Advanced features
From electronic signatures and document annotations to automatic fax scheduling and notifications, these tools streamline your processes and simplify complex tasks.
Eco-friendly choice
By transitioning to online faxing, you contribute to environmental sustainability. Reduce paper waste, save trees, and decrease carbon emissions associated with physical fax machines.
Empower your business with the flexibility and convenience of online faxing services. Watch as it transforms the way you communicate, collaborate, and grow.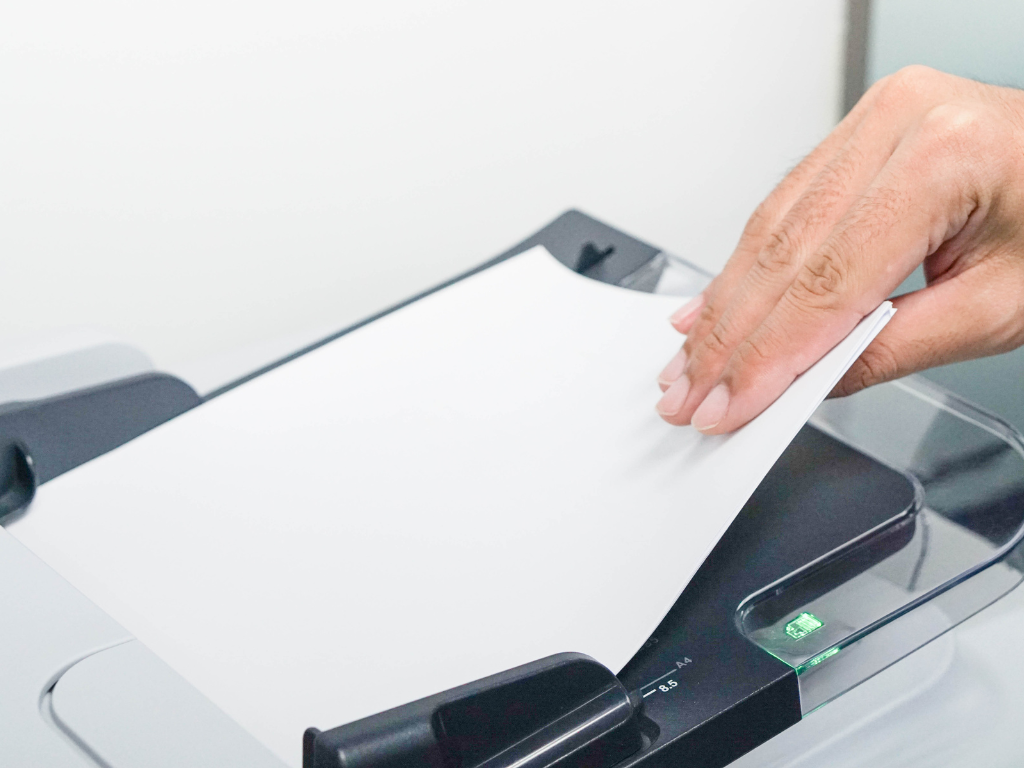 Transitioning from Canon L140 to iFax: A Practical Choice
It's time to bid farewell to the limitations of the traditional Canon L140 fax machine and embrace the innovative power of iFax. Making the transition opens up a whole new realm of possibilities for your business. iFax revolutionizes the way you send and receive faxes with unparalleled convenience and efficiency.
Additionally, iFax promotes cost savings and simplified document management, with enhanced collaboration capabilities and advanced encryption features. Not to mention, you can enjoy reduced paper waste and carbon emissions reduction by cutting wasteful paper usage.
Sign up for iFax today and make the move for an efficient, secure, sustainable fax solution.
canon fax machine
Canon L140
Canon L140 fax machine