Working from home is becoming more popular, as both employees and employers see the benefits. But if you're not used to working from home, it can be tough to get started.
That's why we've compiled a list of the 10 best online tools for working from home. With these tools, you'll be able to stay productive and organized, no matter where you are.
There are a lot of online tools and resources that can help you work productively from home. Whether you're looking for a project management tool, a communication platform, or just some helpful tips and tricks, there's something out there for everyone.
So, check them out and start enjoying the flexible lifestyle that comes with working from home.
Table of Contents
Google Workspace
Google makes it simple to work from home with its free Google Workspace tool. With Google Workspace, you may access online apps such as email, Word, Excel, and PowerPoint remotely using the web browser on any PC or mobile device (including tablets).
Working from home is convenient for Google Workspace because it's simple to operate. It has some handy features like file access and automatic saving, making working on the go a lot easier. Collaborate with colleagues using document sharing and commenting features.
Evernote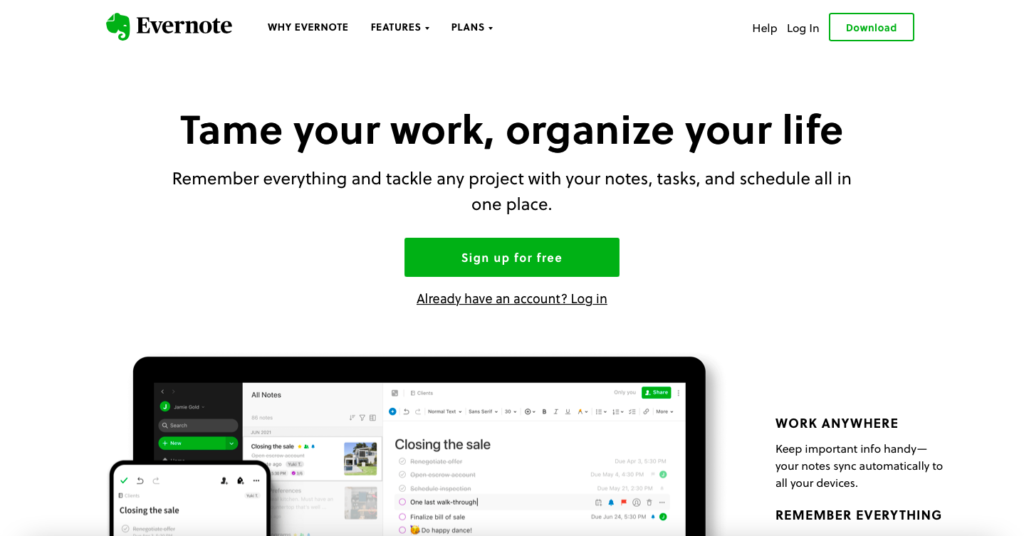 Evernote is a great way to keep track of your thoughts and ideas when you're not at a traditional office with a notepad beside you. When combined with the Evernote Web Clipper bookmarklet, you'll have access to all sorts of research material just a click away.
Evernote allows for collaborative editing so team members can quickly add their thoughts. It's a powerful tool because it's completely accessible from any device – from your laptop to your mobile phone – so you'll always have access to your information no matter where you are.
Trello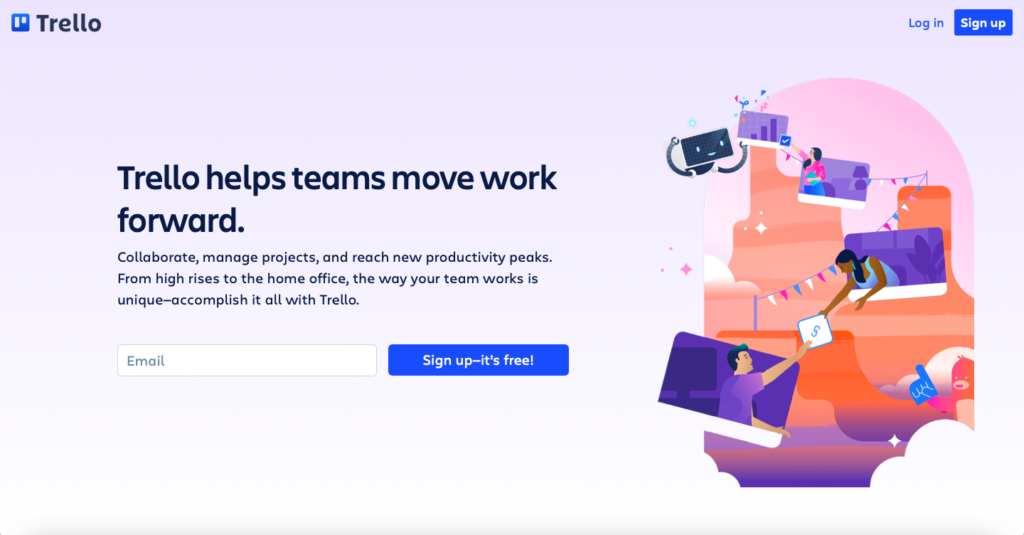 Trello is an online collaboration tool that makes working on projects more accessible by providing virtual post-it notes for each task or project, board by board (or card by card). It's intuitive and customizable, allowing you to add checklists, labels, and deadlines to your cards to keep everything organized effectively.
Trello is an excellent work from home tool because it's straightforward to use and great for teams that want an organized site where everyone can easily contribute when it's convenient for them. With its drag and drop functionality, even beginners can figure out how Trello works quickly and enjoy the benefits of offline editing in no time flat.
Basecamp
Basecamp is a project management tool that makes it easy for companies large or small to track their projects with simple, email-based communication. This app is so popular because it's powerful and flexible enough to work for almost any type of business while being simple enough for beginners to figure out quickly.
It has excellent collaboration tools perfect for bringing teams together when they're not all working at the same location, plus its clean interface means you'll be getting your work done far more efficiently than if you were relying on different apps. Whenever you are subscribed to a task, you will also receive an email notification about its progress.
Canva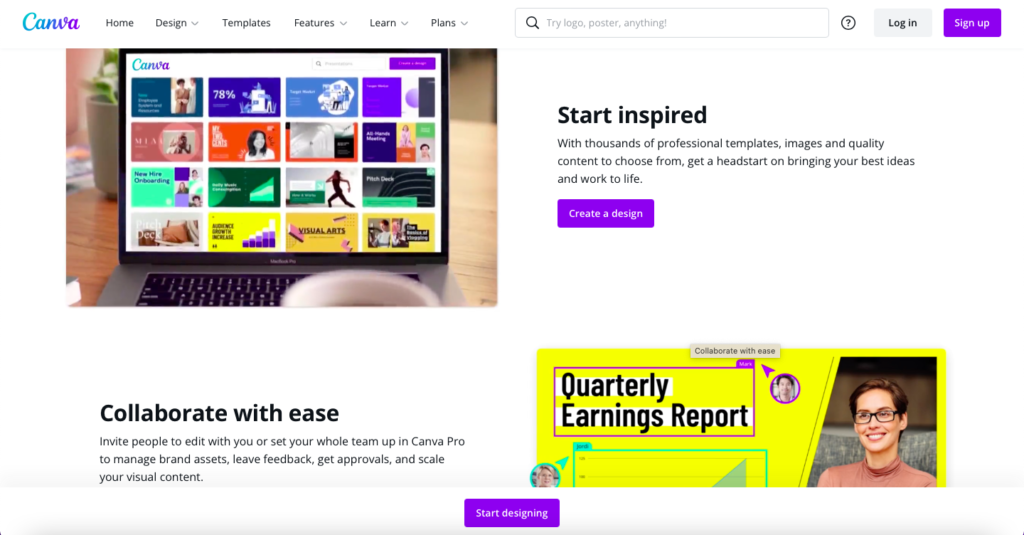 Canva is a simple online design tool that allows you to create eye-catching designs with drag and drop functionality quickly. It's intuitive, it's easy to use, and there are millions of free resources available for your designs, including background textures, text layouts, and more.
You can also use the Canva mobile app to design graphics on any mobile device. With its drag and drop interface, it's effortless to create a design in Canva where you're able to drag images into place with ease. This graphic design tool is helpful because it offers lots of free resources without limiting access to paid content users may want.
FreshBooks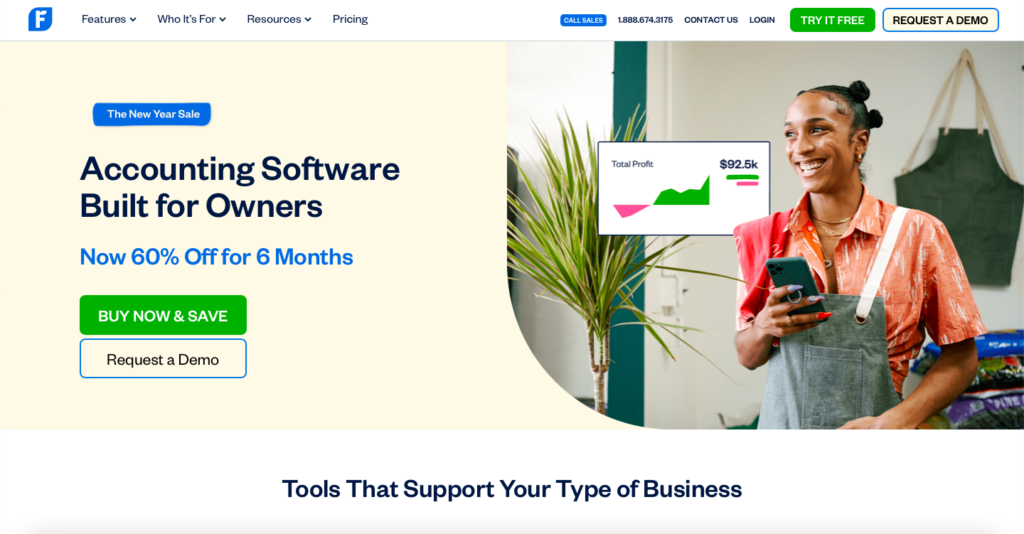 FreshBooks is online accounting software that makes it simple to track time and organize invoices for your clients. For freelancers who work from home, you can easily create invoices on your web browser and record your expenses to ensure that your books are up-to-date.
It's also worth noting that Freshbooks has a straightforward user interface, so you won't have to deal with complicated arithmetic or perplexing explanations from accountants. It also includes cost tracking tools, which are helpful for small company owners who need to keep track of their travel, food, and other costs.
Buffer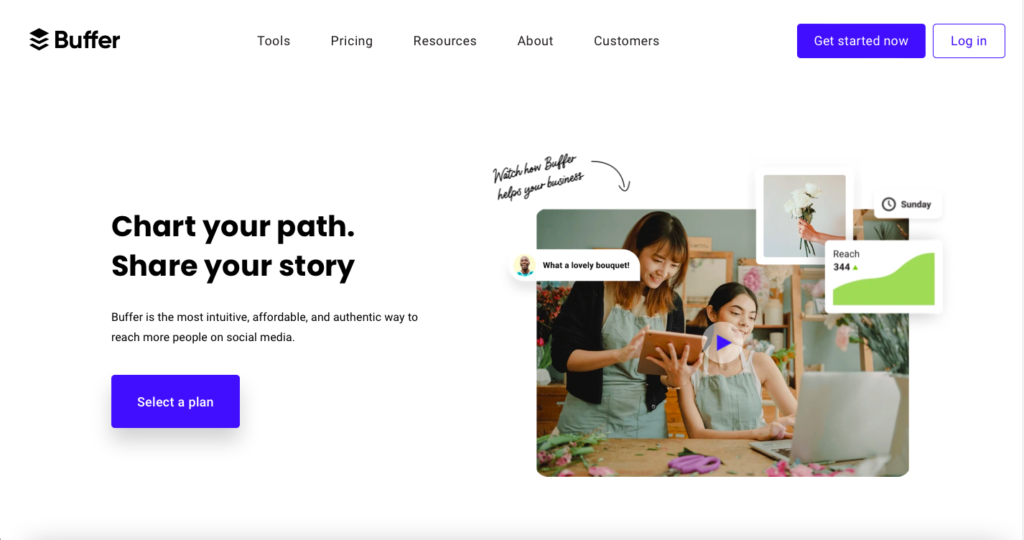 Buffer is a social media scheduling tool that allows you to schedule updates and social media posts on multiple profiles. It works by choosing the best time to share so you can save time and avoid spending hours on social media accounts every night.
As one of the best 10 online tools for working from home, this one has an analytics platform that allows you to monitor the impact of your social media posts. It's now possible to see how many people are clicking through, opening, retweeting, and more so you can choose content that works best for your audience.
With an easy interface and lots of resources available for free or at a very low cost, a Buffer is an excellent tool for managing all your social profiles in one place.
MailerLite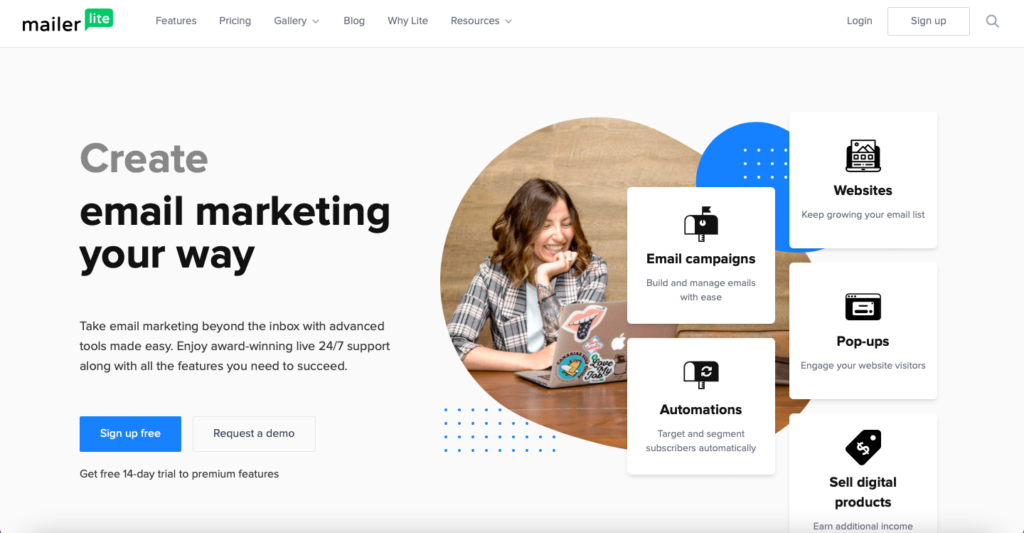 MailerLite is an email marketing service for small businesses to collect leads, build subscriber lists, and send automated messages. It's a great tool for promoting multiple products or events because it has lots of integrations available to make it easy to find the resources you need.
It's worth noting that MailerLite has incredible flexibility since its customizable emails allow users to create automated messages, share content from anywhere, and measure the results of their campaigns.
Dropbox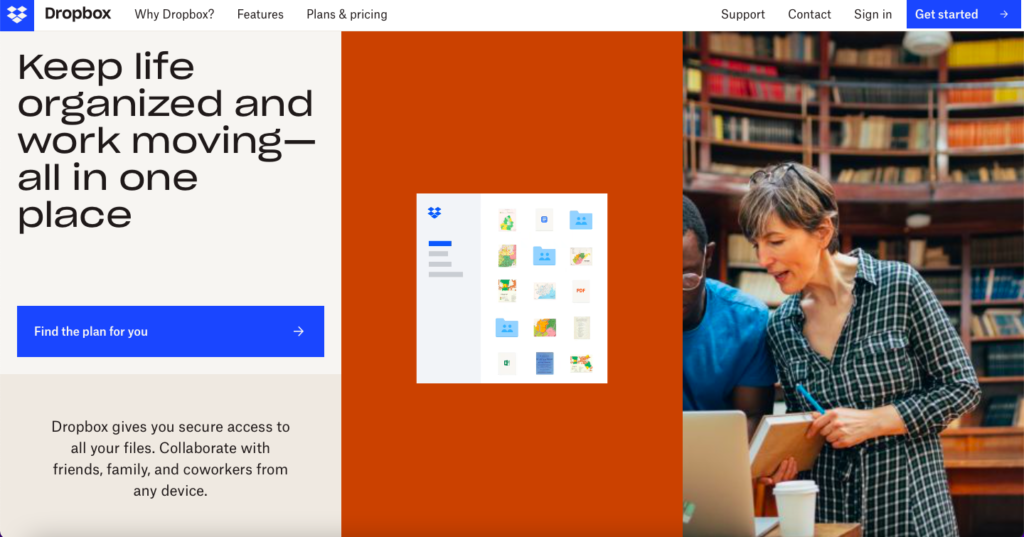 Dropbox is an online cloud service that allows users to store, share and sync files from almost any device. It's a great way to backup essential photos and streamline the editing process by making it possible for team members to work on shared documents anywhere.
You can backup your important files on Dropbox and sync them on all of your devices. Store up to 1TB of data so you can keep lots of memories or media all in one place. Furthermore, create multiple folders within Dropbox for better organization. And lastly, share your files with others – whether they're co-workers, clients, or friends and family.
iFax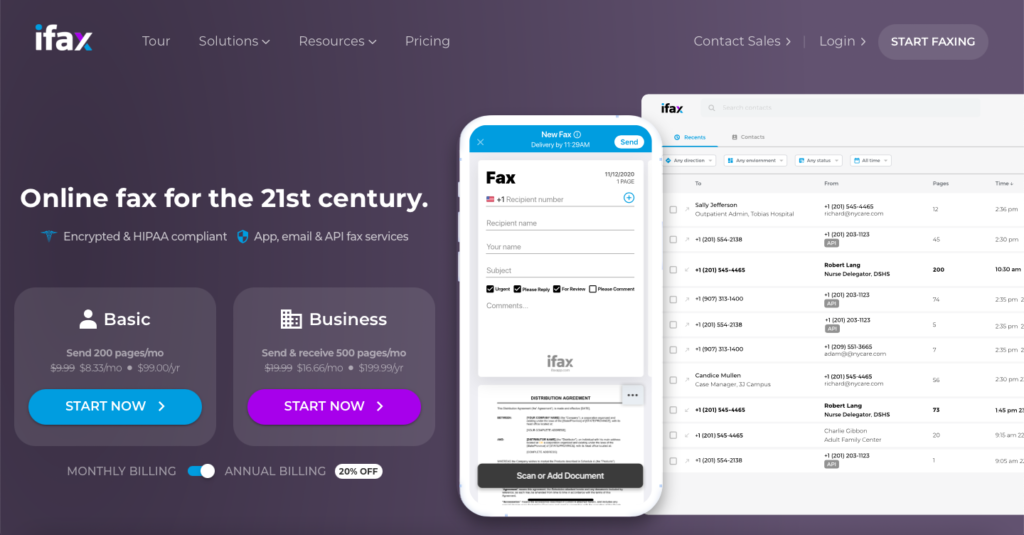 iFax is a digital fax solution that makes sending and receiving faxes from your computer incredibly simple and affordable. It's great for people who work at home because they can avoid long commutes and communicate with others without having to print out messages or sign forms in person.
Some of the key features include easy tracking fax logs, so you always know where your documents are, and you can choose from any of the beautiful fax cover templates for similar documents so you can save time on repetitive tasks. You can access iFax on a web browser and attach the documents you need to fax online.
Final Thoughts on 10 Best Online Tools for Working from Home
Whether you're working from home for the first time or you've been telecommuting for years, it's important to have the right tools. These are our picks for the best 10 online tools for working from home. We hope you find them as useful as we do!
Before you go, don't forget to download iFax – your new favorite fax software. With iFax, you can send and receive faxes anywhere in the world without a fax machine. Plus, our military-grade security ensures that your confidential documents stay safe and private.
Download iFax today and see how easy it is to get your work done no matter where you are.
fax online
fax software
productivity tools
workflow software
workflow tools