The number of workers in the healthcare industry who work from home has increased exponentially. The US Bureau of Labor Statistics even states that healthcare services provided by home health aides and personal care aides are likely to experience more growth. Such growth has also raised concerns over patient privacy and HIPAA compliance.
While working at home or remotely offers several advantages, there are also higher risks of failing to handle patients' protected health information (PHI) properly and securely.
This article covers the importance of HIPAA compliance when working at home.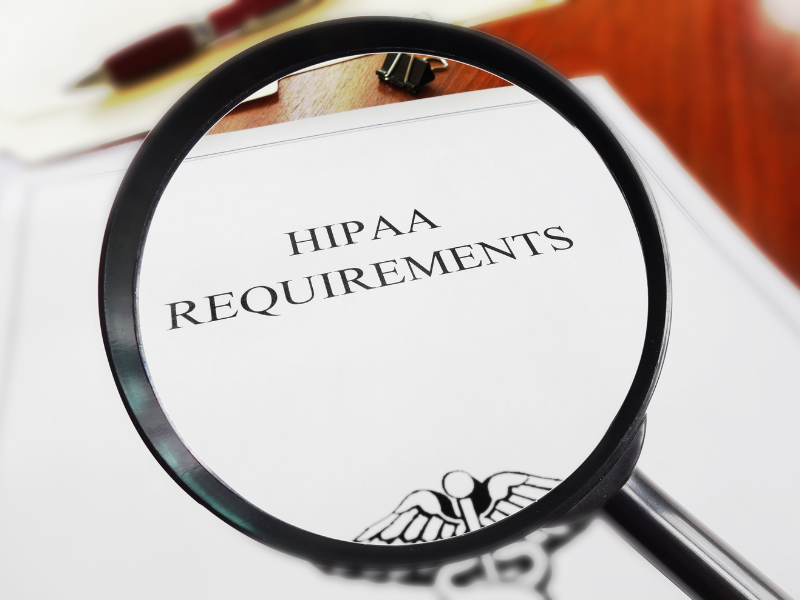 HIPAA Requirements for Remote Work
To ensure compliance with the Health Insurance Portability and Accountability Act (HIPAA), remote workers must take note of the following requirements:
Risk analysis
Employees working on a full remote or hybrid setup must undergo a risk analysis to ensure the safety and privacy of PHI. Organizations should monitor how their remote staff handles and maintain protected health data while working from home or any form of remote setup. It is also crucial to limit access to remote workspaces.
Risk management
Healthcare staff working from home must take preventive measures against security threats and vulnerabilities. Whether it's a home office or co-working space, the workspace should have the necessary security measures to minimize the risks of unauthorized access.
Use of VPN and encryption
Workers using multiple devices must secure their networks using a robust Virtual Private Network (VPN). Also, it is strongly advised never to use public Wi-Fi, even if it is the only available option. It is also essential to always use end-to-end encryption protocols to safeguard emails, online faxes, or chat messages, particularly when sending PHI.
Unique IDs and authentication controls
HIPAA requires all remote employees of covered entities to have a unique ID for monitoring ePHI activity. Moreover, only authorized individuals will have access to authentication controls. Employees must also log off from their devices whenever they leave their workspace.
Audit trails
All system activities related to ePHI must be tracked and logged in detail. Audit trails help determine traces of unauthorized or suspicious activities. It also enables healthcare professionals and organizations to trace the individuals or entities involved in breach attempts, especially during a thorough risk assessment.
Restricted device access
It's always best practice to safeguard physical devices and implement additional security measures when working from home. After all, working in a remote environment increases susceptibility to unauthorized access. For instance, a healthcare staff working from home could risk disclosing PHI to unauthorized individuals, including relatives, guests, or family members. Someone might snoop into the worker's computer and gain access to PHI out of curiosity or malicious interest.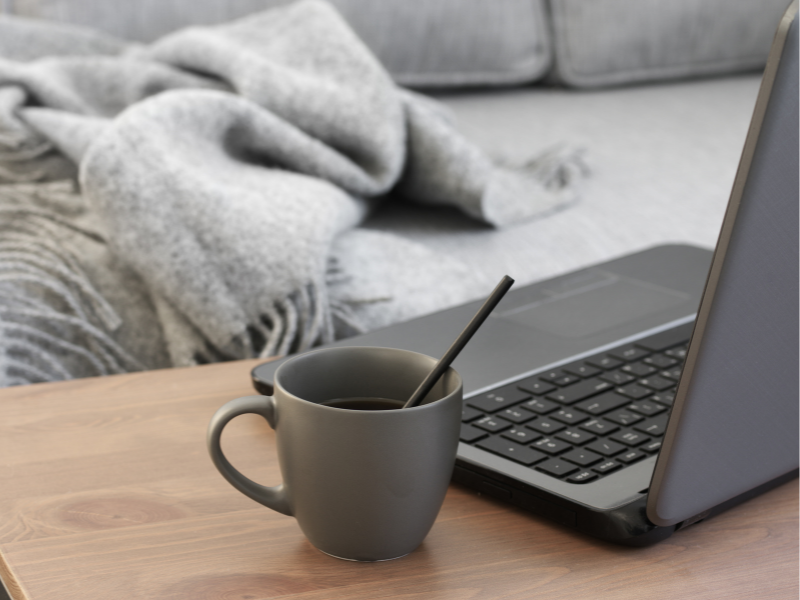 Setting Up a HIPAA-Compliant Home Office: The Basics
Achieving HIPAA compliance when working at home is possible as long as the worker or healthcare staff follows guidelines and protocols for safeguarding PHI:
Use strong passwords
One step to help achieve and maintain HIPAA compliance when working at home is setting up strong passwords that are hard to guess and almost impossible to crack. The remote worker must also use password variations for different devices and multiple accounts.
Safe and secure storage
Always ensure that all devices in your home containing PHI are inaccessible to others. Either store medical records and other documents containing PHI in a lockable file cabinet or use an encrypted and HIPAA-compliant cloud storage to store sensitive digital files. Keep passwords in a centrally managed location with a firewall for added security.
Implement proper disposal of paper PHI
Following HIPAA's guidelines on document disposal is a must, especially for paper-based records. Dumping patient records containing PHI in trash bins as is can subject both staff and entity to a severe HIPAA violation. Note that HIPAA requires covered entities to dispose of PHI in a secure way that prevents recovery or retrieval (i.e., pulping, incineration).
Install alarm systems and burglar bars
Remote employees must protect their devices from robbers or housebreakers. It's also best to install intelligent door locks, security cameras, and alarm systems for added protection. Setting up burglar bars can also help prevent intruders from accessing your workstation.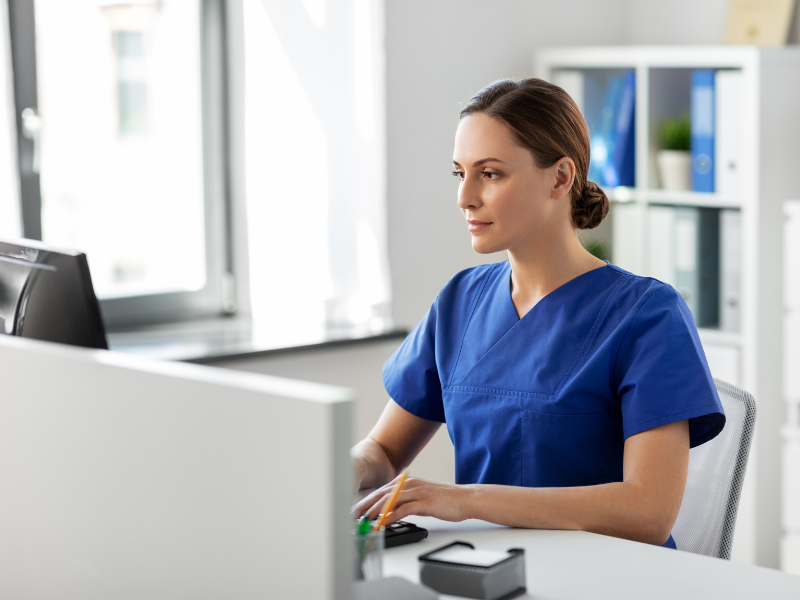 Remote Communication: HIPAA-Approved Tools and Encryption
Ensuring that remote employees comply with HIPAA rules can help prevent or minimize data breaches. When working remotely, HIPAA suggests that covered entities and business associates use secure remote access software to store and monitor electronically protected health information or ePHI.
Here are three of the best HIPAA-compliant tools when working from home:
1. Netop Remote Control
Netop Remote Control is a HIPAA-compliant remote access software solution for IT support and management of medical devices. Every employee has a unique ID with strong authentication controls to ensure privacy and security. The software also verifies identities before approving any connection. Moreover, it uses end-to-end 256-bit encryption with controls that record all PHI activities.
2. TeamViewer
TeamViewer is a remote support solution suitable for large enterprises and organizations. This HIPAA-compliant remote access software supports safe and secure online collaboration. Aside from using AES 256-bit encryption, it has other privacy and security features, such as access controls and 2FA user authentication.
3. LogMeIn Pro
LogMeIn Pro is a reliable remote-access software allowing users to transfer files securely without size restrictions. Remote workers can also access applications and documents even on multi-monitor displays. Additionally, it uses 128-bit encryption with 256-bit AES end-to-end encryption. Host computers and administrators can also monitor sessions and check each employee's usernames and IP addresses.
Understanding HIPAA Compliance in Remote Work Settings
In today's day and age, remote working has become the new normal. For many employees in the healthcare industry, working from home is now possible because of telehealth and other advanced technologies that offer flexibility and convenience.
Given these advancements, the need to comply with HIPAA standards to safeguard PHI has become even more crucial. Healthcare staff who work from home must abide by these guidelines to ensure compliance and prevent unintended disclosure of sensitive details that could lead to legal repercussions and hefty fines.
hipaa guidelines
HIPAA requirements
telehealth