Integration has become a vital aspect in creating unified software solutions. It links two or more standalone systems to maximize efficiency and improve workflow. In healthcare, various companies and businesses use integration to optimize data accessibility and deliver value-based care. One good example of this is the integration of electronic prescriptions into existing EHR or EMR platforms.
Speaking of e-prescriptions, below is our list of the best e-Prescribing software for healthcare software companies and private practices with easy integration options.
Table of Contents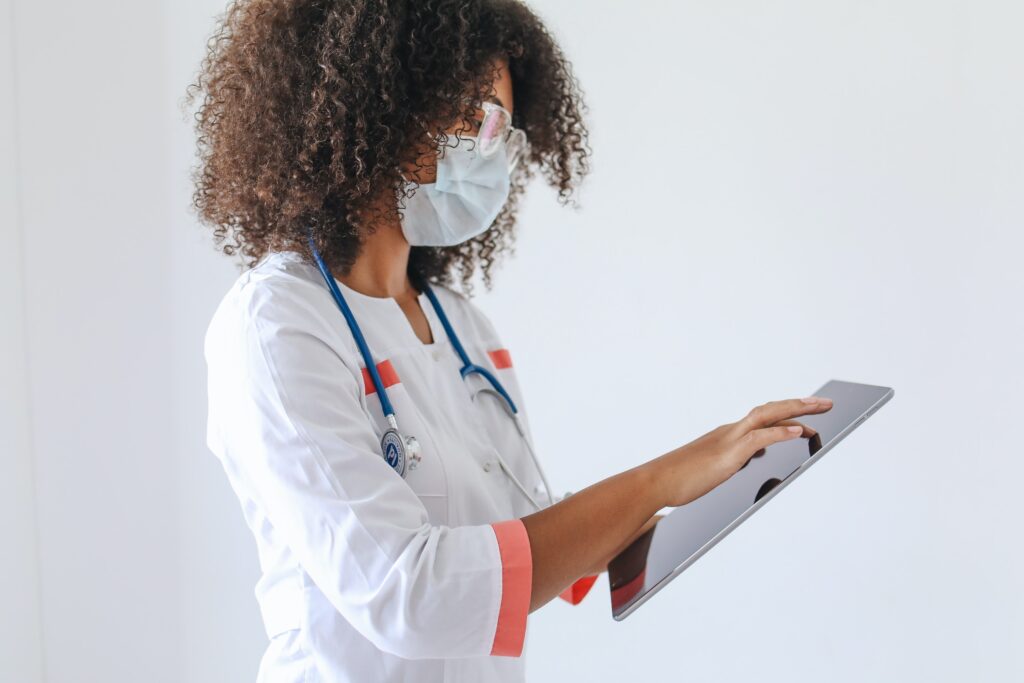 E-Prescribing Software Benefits and Advantages
There are many benefits to e-Prescribing that can help maximize the efficiency and accuracy of processing prescriptions. For one, the use of e-Prescribing software lessens the need for prescription providers and pharmacy staff to manually input data. There is also no need to verify a prescription manually since most of the work involved is automated. It simplifies the workflow allowing faster turnarounds and shortened wait times.
With e-Prescribing, it's also easier for prescription providers to double-check whether a patient is allergic to certain medications. Pharmacists can also check for potential drug-drug interactions before dispensing the prescriptions.
With less room for errors, e-Prescribing can help healthcare companies save money and avoid incurring losses caused by illegible prescriptions and drug interactions.
How Much Does e-Prescribing Cost?
Before going straight to our list of the best e-Prescribing software, it is also important to note the cost of setting up an electronic prescription system. Based on a 2014 research journal published on NCBI, the average cost of implementing an e-Prescribing platform is around $42,332, with annual costs of about $14,725 per year. Meanwhile, the price for e-Prescribing software greatly varies and usually depends on the number of providers as well as the company's needs.
What Is the Best e-Prescribing Software for Companies and Private Practices?
Below is our curated list of the best e-Prescribing software ideal for healthcare software companies and professionals in private practice.
AdvancedMD ePrescribing
ePrescribing is part of AdvancedMD EHR, where it seamlessly integrates into the platform's patient management and billing systems. Companies can rely on this comprehensive solution to implement various e-Prescribing tasks, including allergy checks and drug-drug interactions. It also has a pharmacy linking feature that can directly link patients to their preferred pharmacies.
AdvancedMD offers standard and customized bundles. It's an ideal e-Prescribing software for companies with specific wants and needs.
MDToolbox-Rx
The second entry to our list of the best e-Prescribing software is MDToolbox-Rx. While this award-winning solution can perfectly run as a standalone, it can also be synced into other systems or platforms. MDToolbox-Rx allows companies to send and receive prescription refills and orders electronically with direct access to its comprehensive library of drug references and interactions.
RXNT
RXNT is an electronic e-Prescribing software that provides the flexibility and efficiency of managing prescriptions at a budget-friendly cost. It is a cloud-based system that allows prescribers to automate refill notices and check for allergy interactions. This Surescripts certified software also has mobile applications so providers can easily manage prescriptions using their tablets and mobile phones.
RXNT is ideal for providers in private practice as it only costs $150 per month to avail of its full suite that already includes a medical billing system, a practice management system, and an appointment scheduler.
DoseSpot
DoseSpot is an e-Prescribing software that is ideal for healthcare companies looking to integrate electronic prescribing into their existing software or platform. It offers two integration platforms: the Jumpstart platform and the Plus+ platform. The former is a plug-and-play software that companies can quickly integrate into their EHR or EMR systems. Meanwhile, Plus+ is a customizable platform that allows companies to create their own e-Prescribing user interface from scratch.
OrderConnect
OrderConnect is a web-based electronic prescription platform. It can either function as a standalone, or providers can choose to integrate it into Netsmart EHR. Apart from its ability to digitize the prescribing process, OrderConnect has all the tools and options necessary to streamline medication management. It also makes writing prescriptions easier as it automatically displays essential information at the time of prescribing, such as medication history, allergies, and lab results.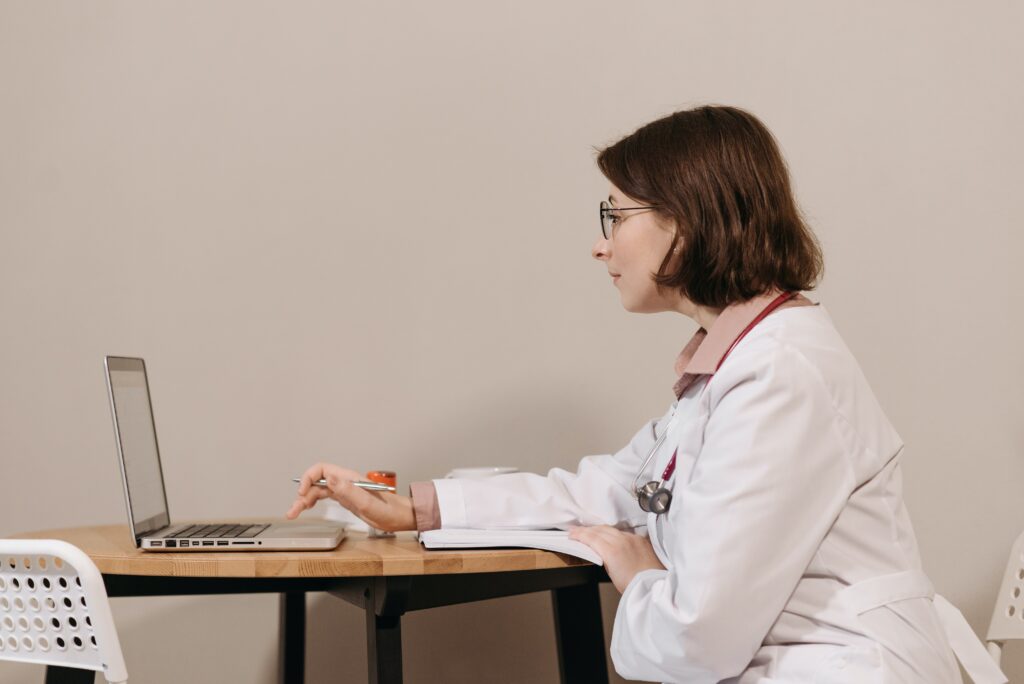 5 Tips for Choosing the Best e-Prescribing Software
When it comes to choosing the best e-Prescribing software, the following factors should be taken into consideration:
Usability. It should be easy enough for medical and pharmacy staff to navigate without the need for in-depth training. It should also function efficiently with options to automate repetitive tasks such as creating labels or lists.
Scalability. It should be fully capable of handling the company's growing needs and demands without compromising the quality and level of performance.
Security. Since digital prescriptions contain PHI (protected health information), the software must have what it takes to safeguard sensitive data through advanced encryption methods.
Compliance. The software should be duly compliant with HIPAA and other federal regulations. Since managing electronic prescriptions involves access to sensitive data, the e-Prescribing software must comply with HIPAA rules to help safeguard information from possible threats and data loss.
Integration. The software should support integration to other systems or platforms, making it easier for staff and providers to access data without the lengthy request processes and delayed approvals. Integration also makes interoperability possible. It can link two separate systems together, making it easier to communicate and access data in real-time without any restrictions.
Final Thoughts
Choosing the best e-Prescribing software is not only about efficiency and cost-effectiveness. It is also about patient safety and satisfaction. With the help of these modern solutions for prescribing medications, companies and healthcare providers can function better and deliver the best quality care that every patient deserves.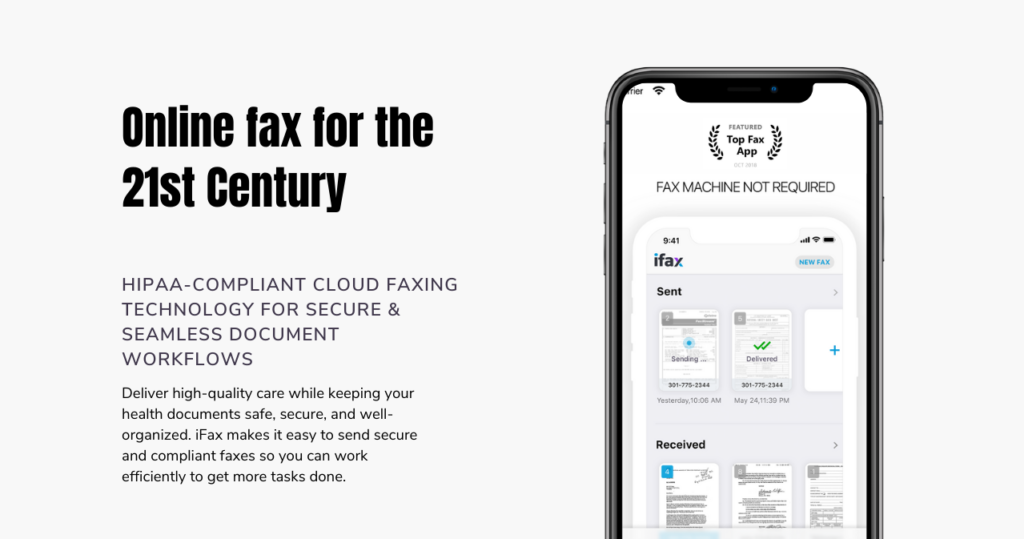 For secure and compliant document sharing, you can always rely on iFax. With our cloud-based fax solution, you can send and receive HIPAA-compliant faxes using your existing software or platform. iFax also supports cloud storage integration making it easier to access and fax documents from Google Drive, Dropbox, and iCloud. Click here to learn more about how iFax works.
e-prescribing software
HIPAA compliant software
HIPAA fax integration
HIPAA fax software
HIPAA fax solutions