While many small businesses have flourished without faxes, the reality is that many people still need them.
The good news is that even if you don't have a fax machine, you can still send and receive faxes online as long as you have an internet connection. Moreover, you can also fax online for free as long as you have a Gmail account.
Perhaps you have been searching "Does Google have a free fax service" or "free fax on Google" and only to stumbled upon a few articles that tell you if it's possible.
This post will walk you through how simple it can be to send faxes using Google. Why it might be beneficial for businesses, who prefer digital communication but are required by their clients or other companies they work with to send paper-based documents via fax machine. Let's begin.
Table of Contents
So, Does Google Have a Free Fax Service?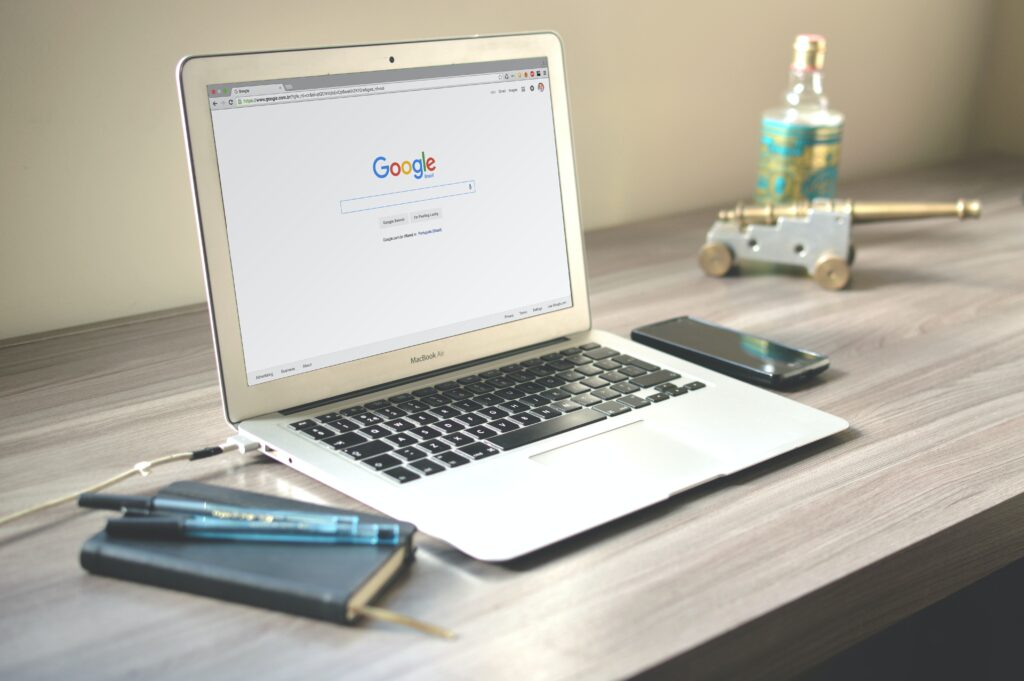 The long wait is over. So, the answer to the question is: As of this time, no. Google doesn't offer its own standalone free fax service. However, there are workarounds that you can use to send faxes via email.
Several services out there will allow you to do this for a fee while others for free under a trial account.
You don't need to use a fax machine and a telephone line. The workaround is to look for a reliable online fax service provider that offers email to fax and fax to email features so that you can send faxes online securely and with encryption.
They may or may not require you to download their fax software or application. But they will generally instruct you to sign up for an account.
What Are the Benefits of Using This Method?
The conventional fax machine has been in use for decades, and it worked well. However, the advent of modern digital communication systems such as email-to-fax solutions makes it for anyone who has a smartphone or computer to fax without printing documents.
Here are some of the benefits you get if you embrace this approach:
Quick transmission – Attach your scanned documents from your smartphone or import your files from the cloud storage, and you can fax them right away. You don't have to wait in line for your turn to fax sensitive files. A reliable online fax service provider will also send you a delivery status notification, and the recipient can get the documents in just minutes.
Flexibility at work – Your staff doesn't need to share the big ol' fax machine because if they have an online fax service account, they can easily fax anywhere anytime without leaving their desks. Plus, if they are outside meeting clients and closing deals, they can fax the application forms in an instant from their smartphone or tablet.
Integration with other apps – Most online fax service providers that offer email to fax solutions also provide additional features that let you connect with other business apps you use to stay productive. You can link your online cloud storage such as Dropbox, Box, Google Drive, and more.
Secure and encrypted – Premium fax services use strong encryption to ensure that the fax transmissions over the internet are protected. They also use HIPAA-compliant fax software and apps to cater to customers' needs in the healthcare and medical sectors.
How to Send and Receive Faxes for Free Using Google?

Have you ever wanted to send and receive faxes without the hassle of using a traditional fax machine?
Well, now it's possible with Google. Thanks to an easy-to-use service called iFax, sending and receiving are super convenient through your Gmail account. Here's how to do it.
Launch your web browser and sign up for a free trial account on iFax. You have free access to your chosen plan for the next 7 (seven) days.
Fill in your personal information and choose your free fax number. iFax will send you an automated welcome fax message. You can start using your account.
Open your Gmail account and create a new email.
Type 'send@ifaxapp.com' in the To field and then type the recipient's fax number in the subject line (see the image above).
Attach the document you need to fax, and that's it. Click Send and iFax email to fax feature will send your document to the intended recipient.
iFax will convert the digital faxes into printable documents. After all, what matters is that even if you use an email to fax feature, the recipient will still get all the documents straight to their fax machine.
Are There Other Options Where I Can Send Faxes for Free?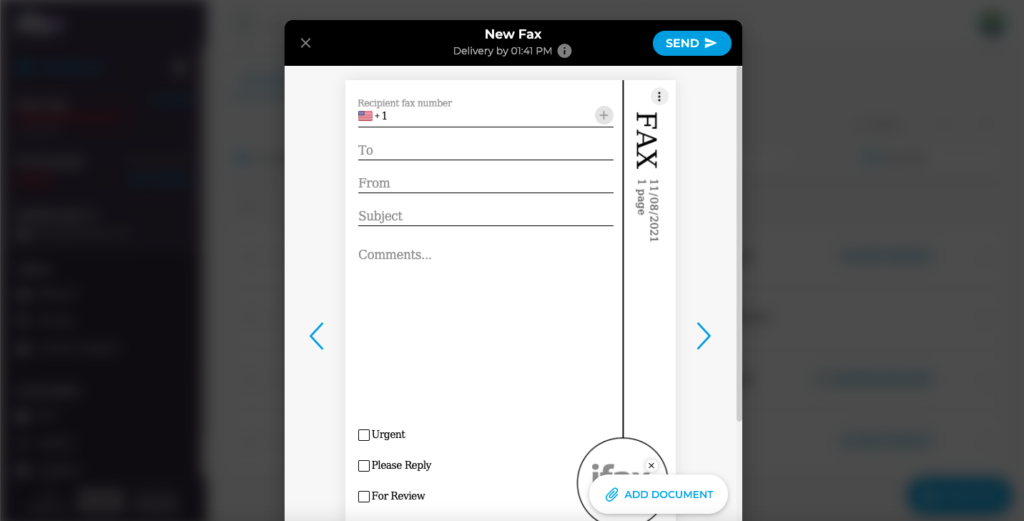 Yes, of course! Aside from the email to fax feature, if you only need to send one-time fax, you can take advantage of the iFax free trial and send documents from your computer.
The iFax HIPAA-compliant fax platform is available on iOS, Android, Windows, and Mac devices. You can send a fax from your computer in a few easy steps.
You will need the following before you proceed:
iFax account
Computer or smartphone
Internet connection
Recipient's fax number
This is one of the most convenient and cost-efficient ways to do this for free if you only need to send a few pages.
Assuming you already have an iFax account, launch the app and see the main dashboard. The interface looks similar to your email inbox. It's pretty straightforward.
Click the 'New Fax' and a pop-out window will show a fax cover sheet template that you can fill in with vital information such as sender and recipient's fax numbers, subject, comments, and more.
Once you are finished, click the 'Add Documents' to upload your files from your computer or import them from your cloud storage. If you're using a smartphone, you can directly scan the document using the iFax scanner.
Review your fax cover sheet once again and if you're ready, click 'Send Fax.'
Final Thoughts: Does Google have a free fax service?
So, does Google have a free fax service? Well, it depends on who you ask and what you mean by "free." If you want to send one-time fax, you can use an email to fax feature through an online fax service.
If you are asking if there's a standalone app for faxing from Google, the answer is no. There needs to be a third-party app involved, such as the iFax app.
We hope this article has provided you with some helpful information and answered your question, 'Does Google have a free fax service.'
It is important for your business success to take advantage of all the digital tools available and we can help make sure these new technologies work well in conjunction with more traditional methods like faxing.
Try iFax for 7 days and enjoy the email to fax feature. Send and receive faxes for free and explore the services at your own pace.
best online fax service
cloud-based faxing
internet fax services