Even after the development of multiple modes of communication, faxes still remain on top of people's choices.
The good news is, you can still send and receive faxes online even if you don't have a fax machine. As long as you have an internet connection, you can fax online and for free as long as you have a Gmail account.
Fax machines are overrated. There are now easier and cheaper alternatives that can streamline your processes and improve your productivity. So in this article, we will walk you through how to send a Google fax for free and why you should fax from Gmail for free in 2022.
Table of Contents
Does Google Have a Free Fax Service?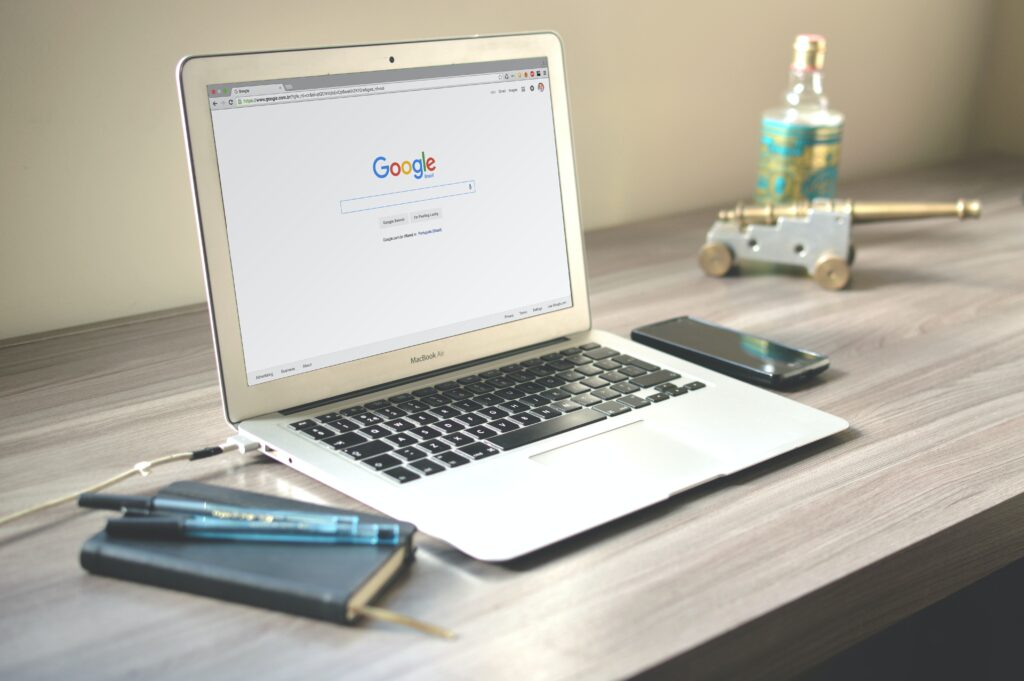 No, Google doesn't offer its own standalone free fax service. However, you can fax from Gmail for free. And it's possible through workspace integrations.
Several services out there will allow you to do this with their premium plans while others for free under a trial account. For iFax, you can do it completely for free with no credit card required when you sign up for a free account.
So, you can fax from Gmail for free with your email and you won't need to use a fax machine or a telephone line. All you need is a reliable online fax service provider that offers email to fax and fax to email features so that you can send faxes online securely and with encryption.
How to Fax from Gmail for Free?

Google doesn't have a free fax service. But, it's possible to send and receive faxes without the hassle of using a traditional fax machine with Google. With easy-to-use software like iFax, sending and receiving faxes are convenient through your Gmail account. Here's how to do it.
Step 1. Launch your web browser and sign up for a free account on iFax. This allows you to send and receive faxes easily without committing to any premium plans yet.
Step 2. Fill in your personal information and choose your free fax number. iFax will send you an automated welcome fax message. Then, you can start using your account.
Step 3. Open your Gmail account and create a new email.
Step 4. Type send@ifaxapp.com in the To: field. Then, type the recipient's fax number in the Subject line.
Step 5. Attach the document/s you need to fax, and that's it. To personalize your fax, you can choose to include your signature and a cover sheet. Once you're set, click Send and iFax will send your document to the intended recipient.
After sending the fax, your recipient has the option to print the digital faxes into tangible documents. So, they can have a physical copy they can send over to important people in their respective teams to review.
Are There Other Ways I Can Send Google Fax for Free?
Yes, there are. Aside from the email to fax feature, you can send and receive faxes using Google Chrome on your computer or through Google Drive.
Sending and receiving a Google fax with Google Chrome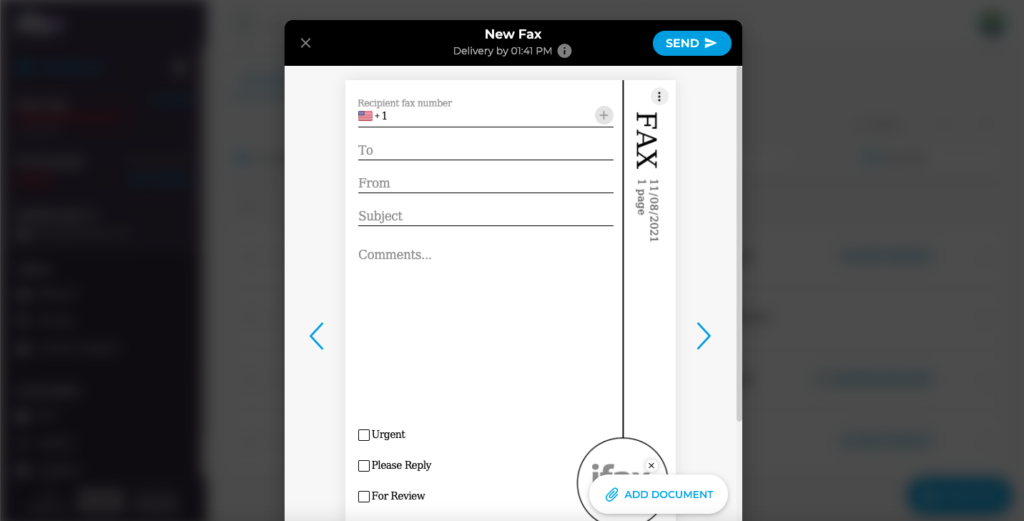 You can send a Google fax from your computer in a few easy steps. You will need the following before you proceed:
Computer
iFax account
Internet connection
Recipient's fax number
Here's how you send a Google fax using iFax on Chrome:
Step 1. Assuming you already have an iFax account, go to ifaxapp.com and see the main dashboard. The interface looks similar to your email inbox, so it's pretty straightforward.
Step 2. Click the New Fax button and a pop-out window will show. Then, there will be a fax cover sheet template that you can fill in with vital information. This includes the sender and recipient's fax numbers, subject, comments, and more.
Step 3. Once you are finished, click the Add Documents button to upload your files from your computer or import them from your File Explorer.
Step 4. Review the fax cover sheet and attachment again. When you're ready and done double-checking, click Send Fax.
Sending and receiving a Google fax with Google Drive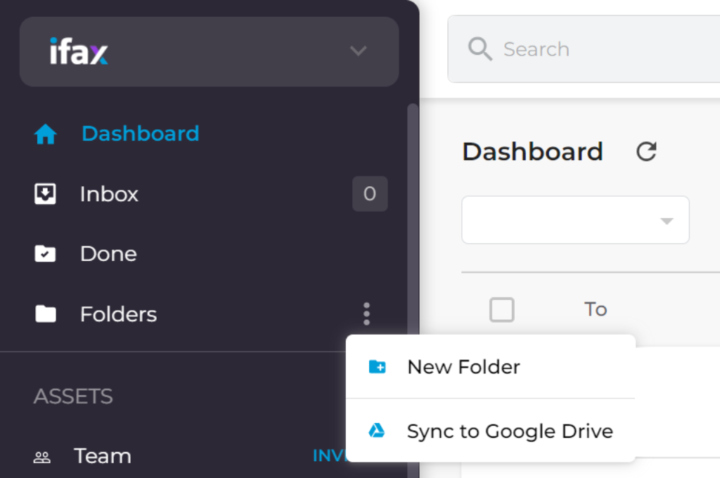 To access the files that you sent and will receive across multiple devices, using Google Drive is the way to go. Here's how you can synch your documents to Google Drive:
Step 1. Launch the iFax app or site on your device. Then, head on to the sidebar of the dashboard and click the three vertical dots on the Folders option.
Step 2. Click on the Synch to Google Drive option to easily synch your documents to Google Drive.
Step 3. A popup message will appear to inform you that the synch is in progress. Simply click Okay to proceed. This process is just fast, but it also depends on the number of files that you already have on the software.
Step 4. Check your Google Drive account and see if the folder you created is there already. Then, you can start to send and receive Google fax easily.
Once you have the folder already, you can choose to add more folders or add subfolders inside it to share with third parties like clients and other business partners.
What are the Benefits of Using Google Fax?
The conventional fax machine has been in use for decades, and it worked well. However, the advent of modern digital communication systems such as email-to-fax services helps people who have any gadget to fax without printing documents.
Here are some of the benefits you get if you send a Google fax:
Quick transmission
With a Google fax, you can just attach your scanned documents from your smartphone or import your files from the cloud storage. Then, you can fax them right away. You don't have to wait in line for your turn to fax sensitive files.
When you use iFax to send faxes, you can even receive real-time notifications. You can directly get an email once your fax has been delivered already. So, it is convenient.
Flexibility at work
Using a Google fax, your staff doesn't need to share a fax machine anymore. They can easily fax from anywhere anytime without leaving their desks. Plus, if they are meeting clients and closing deals, they can fax documents in an instant from their smartphone or tablet.
It is important to have quick turnaround times when dealing with business matters. Otherwise, you will lose credibility and sales. Google fax services allow you to get things over with quickly so that you can be more efficient.
Integration with other apps
A streamlined process is important in a productive manner. These days, most companies use various apps to help meet their needs for their businesses. May that be Gmail for communication, Google Drive for storage, and Google Chrome for research– various software are important.
So while there isn't a direct Google fax software, you can still benefit from features that you use for your business. With online faxing software like iFax, you can link your files to Dropbox and Google Drive, among others.
Final Thoughts
So, does Google have a free fax service? No, Google doesn't. But several online faxing apps like iFax allow you to send a fax with Google for free. So if you want to send one-time fax, you can use an email-to-fax feature through an online fax service.
It is important for your business success to take advantage of all the digital tools available in this time and age. While fax machines are important to send and receive documents, there are now easier ways to do it.
Sign up for a free account now and send and receive faxes for free! By then, you could save not just time but also loads of money. Give them a try today and see how easy it is to send faxes from home with Google Fax.
best online fax service
cloud-based faxing
internet fax services