The faxing business has been around for a long time, but it is still essential in today's corporate world. Sending or obtaining confidential documents and information is typical with faxes. Therefore security is critical when selecting a fax service. Many people have switched from regular fax machines to online fax services since they are more convenient and secure than traditional fax facilities.
So if you're looking for the best alternative to Fax Plus, be sure to keep these factors in mind. We also have a list of the online fax services aside from Fax Plus that you can check online. Feel free to compare the features, benefits, and prices so you can make an informed decision on your next subscription.
Table of Contents
5 Things to Consider When Searching for a Fax Plus Alternative
5 Best Fax Plus Alternative You Can Explore
5 Things to Consider When Searching for a Fax Plus Alternative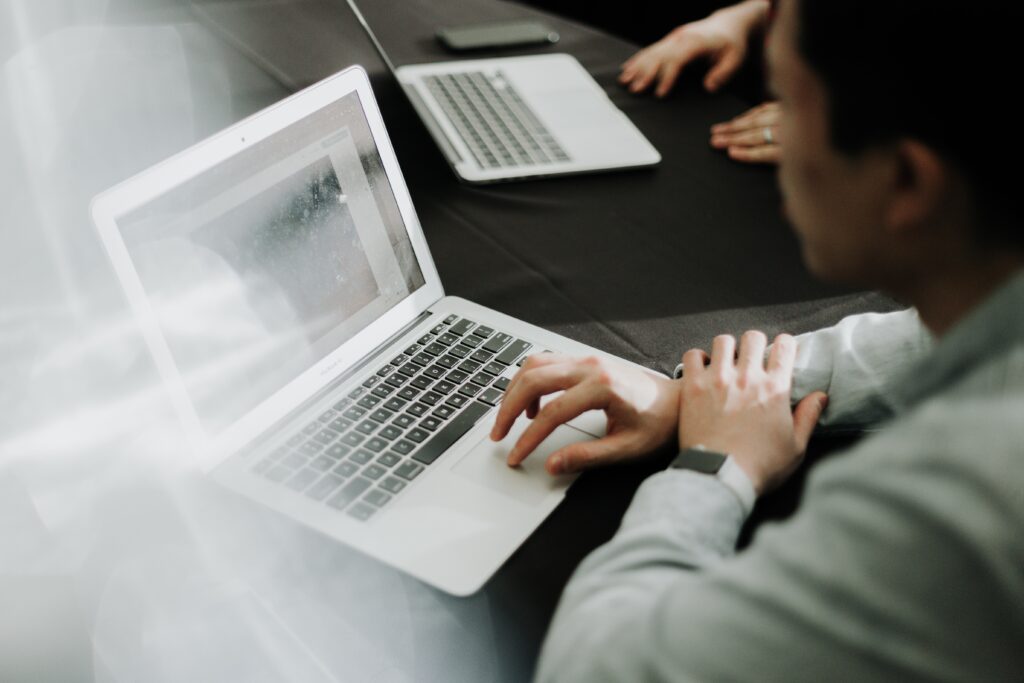 It can be overwhelming to search for the best Fax Plus alternative since there are many options out there, so make sure you consider the following before subscribing to online fax service.
Robust Security
Look for an online fax service provider with 256-bit encryption AES and an SSL secure connection to preserve your fax messages from the hackers' prying eyes. A reputable Fax Plus alternative will require you to use a password to log in with two-factor authentication (2FA), so anyone who doesn't know your password won't be able to access documents sent or received through your account.
Features On-Demand and Scheduled Sending
When you select an online faxing service, you must choose between scheduled sending and on-demand transmissions. You may use the scheduled transmission method to send your fax at a specified date and time recorded in your account calendar. On-demand sends enable you to fill out the recipient's details just before sending your fax.
Flexible Pricing Plans
You will need to choose a pricing plan that works best for your company. A decent online fax provider should provide monthly, semi-annual, annual, and two-year plans that suit most budgets. The cheapest services are generally those that only offer monthly subscriptions. You can use our list of prices to get the greatest bargain on an online fax solution for your company's needs by using price comparisons among providers. Most of the online fax services offer free trials, giving you a chance to explore the features before paying for the full service.
Cross-Platform Compatibility
Not all fax services are created equally. When selecting a Fax Plus alternative, ensure it works with your staff's platform to send and receive documents. The fax service should work on iOS, Android, Windows, and Mac devices. Furthermore, it would be ideal if you could access the fax software or program directly through your web browser without installing an app.
Easy Client Onboarding
When choosing an online faxing service, keep in mind whether it is compatible with your current and future tools and apps. Look for a provider that offers assistance and instructions for first-time users so you can take full advantage of the fax features. Some companies also include free training webinars to teach you how to use their service right away.
5 Best Fax Plus Alternative You Can Explore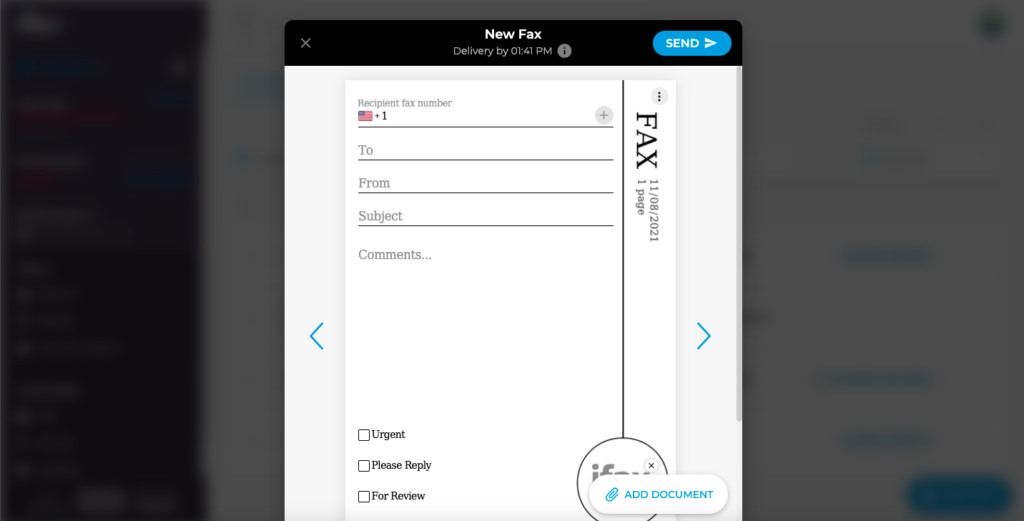 If you're looking for a Fax Plus alternative to meet your business needs, you can compare the following online fax service providers below.
iFax
iFax is a HIPAA and GBLA compliant faxing solution for individual owners, businesses, and enterprises that lets you send and receive faxes from your mobile phones, tablets, and computers. This Fax plus alternative uses 256-bit AES end-to-end encryption, the strongest one to protect your faxes whenever you transmit them online.
iFax is available on iOS, Android, Windows, and Mac devices, and you can also access it directly on your web browser – so it's up to you if you want to install the app. It's easy to use, and the user interface is straightforward that beginners will surely get on board quickly, even at first glance. The basic monthly subscription starts at $9.99 billed per month, where you can send up to 200 pages. You can also try the 7-day free trial to get a feel of its features first-hand before purchasing.
eFax
As an Fax Plus alternative, you can send and receive both faxes, including scanned documents from the office scanner or mobile app. The eFax service ensures complete privacy of digital communication records by enabling you to encrypt text messages and set up individual user accounts that don't require sharing any login information or having another existing account user's credentials.
The only major drawback of this provider is that it doesn't support file attachments greater than 20 MB (megabytes). However, if your business needs don't involve sending large files at once, then you can sign up for eFax Plus and get started without any hassles. The basic monthly subscription starts at $16.95 billed per month and allows you to send and receive 150 pages with a setup fee of $10.00.
HelloFax
HelloFax is another Fax Plus alternative for personal or business use for online fax to email solutions. You don't need to pay any fees if you send up to five pages for free each month. It also features password protection, automatic deletion of faxes after they have been sent and received, file attachments (maximum 20 MB).
If you are sending more than five pages of faxes per month, you may upgrade to any of their subscription plans. The basic plan starts at $9.99 per month, which includes 300 faxes pages, cloud storage, an email to fax feature, and more.
MyFax
MyFax, another Fax Plus alternative you should try, gives you the convenience of sending and receiving faxes from anywhere and anytime from your iOS and Android devices. You don't need to use any additional hardware as MyFax uses cloud technology that lets you manage all your faxes online.
There is no setup fee involved to use this provider, and its monthly subscription starts at $10 billed each month, where you get 100 incoming and 200 outgoing fax pages, file attachments (maximum 20 MB), password-protected account access, support for five users, encrypted transmissions using SSL technology and more.
MetroFax
MetroFax allows you to send and receive faxes from anywhere in the world via your web browser or mobile device. Sign up for free for 14 days, pay for a monthly subscription, add contacts (from Gmail, Outlook, Hotmail, or any other email client) and start sending faxes on the go. You can print, save as PDF or JPG, add notes or signatures.
The basic monthly subscription costs $9.99 for 500 fax pages with a free fax number. It supports auto-retries and multiple recipient sending options. If you're not happy with the service, you can cancel anytime.
Final Thoughts
We hope that this article has helped you in narrowing down the finest Fax Plus alternative for your company. There are numerous more services available, but these five should get you started. Before making any serious decisions about which one is ideal for you, do plenty of research and comparison.
For those of you still browsing, you can also compare iFax with other services. Don't forget that iFax offers a downloadable app with all of its capabilities on demand; if it's something simple like sending or receiving faxes, give us a try.
Downloading our free mobile app will take just a few seconds and we're sure that, after you've used it, you'll never want to send another paper-based document.
best online fax services
cloud-based faxing
internet faxing
online fax services