Are you wondering where you can find the cheapest fax machines? We got you covered! Comparing fax machine specifications and prices can be daunting, especially if you browse different stores like Staples, Walmart, and Office Depot.
Price is one of the deciding factors when choosing the hardware. Another consideration is the type of fax machine you plan to purchase. The inkjet is less expensive but prints slower, while the laser is quite common in offices and businesses.
That said, instead of you doing the legwork, we decided to list where to find cheap fax machines to help you make the best choice that suits your business needs. Let's explore these affordably cheap fax machines below, including their price, features, and specifications.
Table of Contents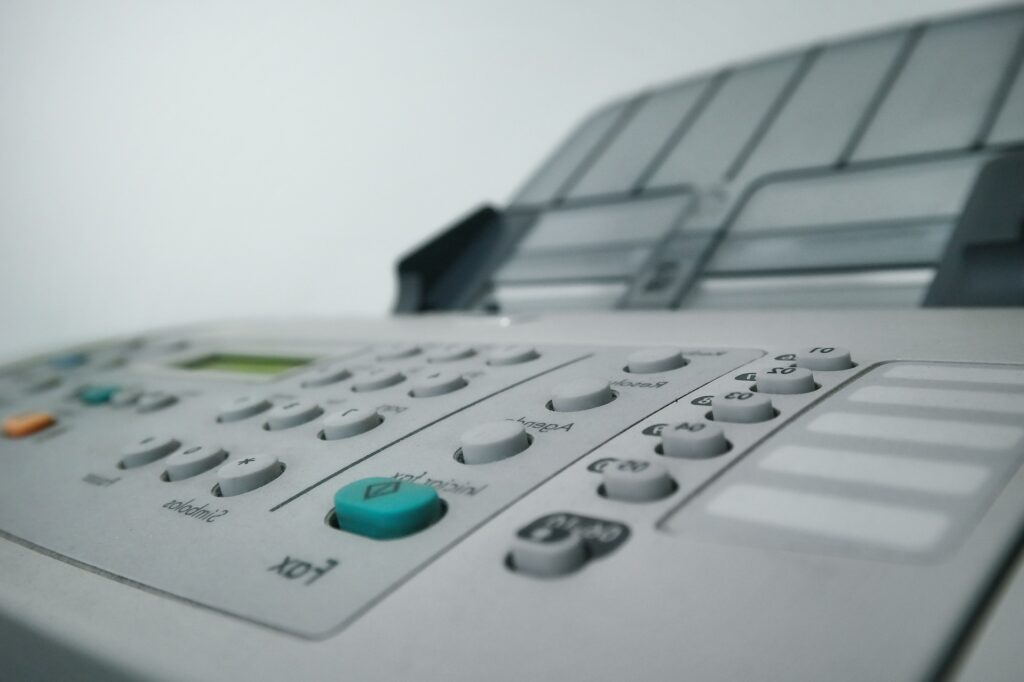 How Much Does a Fax Machine Cost?
Wondering how much is a fax machine? The price typically ranges between $100 to $500 and depends on the machine's functionality. Standalone fax machines are often cheaper compared to multifunction printers with fax functionality.
When owning a fax machine, you should also consider the maintenance fees, budget for fax supplies, and even the monthly payment for your phone line! If you sum up all these expenses, you could end up spending more than what you originally planned.
Why Is it So Expensive to Fax?
Faxing in the traditional sense is quite expensive because faxing utilizes phone networks to send and receive faxes. Networks often charge hefty fees to transmit these faxes locally and charge even more for sending international faxes. On top of this, businesses offering fax services usually charge per page, not per fax. So even if the price per page is just $1, you could end up paying a total of $20 just for faxing 20 pages!
Paying these expensive faxing fees may seem okay if you're only faxing a few times per year. If you need to fax regularly, you might as well consider getting a cheap fax machine.
Cheap Fax Machines: Price Comparison
| | | |
| --- | --- | --- |
| Brand and Model | Type of Printer | Price Starts From |
| Canon imageCLASS MF236n | Laser | $194.00 |
| Canon FaxPhone L100 | Laser | $181.00 |
| Brother IntelliFAX 2840 | Laser | $199.99 |
| Canon Pixma TR8620 | Inkjet | $199.99 |
| HP OfficeJet 3830 | Inkjet | $200.49 |
| Brother MFC-7240 | Laser | $210.00 |
| Brother FAX575 | Laser | $259.00 |
| Brother IntelliFAX FAX-4100E | Laser | $299.99 |
The Best Cheap Fax Machines of 2022: Our Top Picks!
If you are looking for a more affordable way to fax, you can check out these top-rated cheap fax machines below that you can purchase for less than $300!
Canon imageCLASS MF236n ($194)
The Canon imageCLASS MF236n is one of the cheapest all-in-one printers with fax capabilities available at Walmart. If you're looking for a compact machine with printing, faxing, scanning, and copying functionalities, you can't go wrong with this laser printer.
It produces monochrome, high-quality output on texts and images and has a transmission time of three seconds per page when sending a fax with a modem speed of 33.6 Kbps Super G3. Its 256 MB memory capacity can save up to 256 pages with a 200 x 400 dpi fax resolution for an ultra-fine print.
Where to Buy? Walmart
Canon FaxPhone L100 ($181 – 199.99)
The Faxphone L100 combines a laser printer, digital copier, and fax machine to cater to your needs for a small office or home office setup. Think of this as a fax machine first, then printing and copier as secondary features.
Its memory capacity can accommodate up to 512 sheets, so if you run out of paper, the machine saves incoming faxes in its memory. Moreover, it has a duty cycle of up to 8,000 pages per month.
Where to Buy? Staples | Walmart
Brother IntelliFAX 2840 ($199.99)
Whether it's for a small store or a home office, this compact, high-speed laser fax is your best bet. Remember that it prints in black and white only. If you intend on printing high-quality images, you might opt for another model.
This 250-sheet capacity multifunction printer has two and half seconds of transmission time and can save up to 400 pages in its memory for incoming faxes. Customers who bought this at Staples said it's easy to set up and efficient to use.
Where to Buy? Staples | Office Depot
Canon Pixma TR8620 ($199.99)
This all-in-one inkjet printer with a 4.3-inch LCD touch display supports printing, copying, scanning, and faxing. It also flaunts a sleek and minimalist design ideal for a home office with wired and wireless connectivity options. It can print monochrome (black and white) and full-color pages for fax. Meanwhile, its memory capacity can save up to 250 pages.
Where to Buy? Best Buy
HP OfficeJet 3830 All-in-One Wireless Printer ($200.49)
The HP OfficeJet 3830 is an all-in-one machine that allows you to print, scan, copy, and fax documents in a breeze! It also has a 2.2-inch display where you can access its settings and controls.
This model supports wired and wireless connectivity allowing you to work seamlessly with other devices. It also comes with a remote mobile app that lets you print and fax directly from your mobile phone or tablet.
Where to Buy? Walmart
Brother MFC-7240 ($210)
This laser all-in-one consolidates all your printing, scanning, faxing, and copying needs. It produces high-quality monochrome output, which means it only prints in black and white. It has a compact and space-saving design, perfect for home offices and small business outlets.
This model is also equipped with a 20-page capacity automatic document feeder, enough to cater to your everyday faxing needs.
Where to Buy? Walmart | Office Depot
Brother FAX575 ($259)
Another entry to our cheap fax machines list is the Brother FAX575. This lightweight fax machine keeps you on top of your business and office tasks with its faxing and copying functions. Price-wise, this model is a good buy for people who work from home.
The FAX575 has a built-in interface that lets you fax and receive voice calls in a single line and allows you to connect an external answering machine. With its 10-page capacity ADF, you can use this cheap fax machine to send multiple documents without frequently running out of paper.
Where to Buy? Walmart
Brother IntelliFAX FAX-4100E ($299.99)
The IntelliFAX-4100e is a full-pledged cheap fax machine designed to meet your everyday business needs. It comes with a 30-page capacity automatic document feeder and can hold up to 250 sheets in the paper tray. It's the perfect choice for faxing in a business or work setting!
If your operations involve a regular flow of incoming and outgoing faxes, this is your best bet as it only costs less than $300 at Staples. With its timesaver features, you can automatically dial up to 132 numbers. It also allows fax broadcasting which can support up to 182 recipients.
Where to Buy? Staples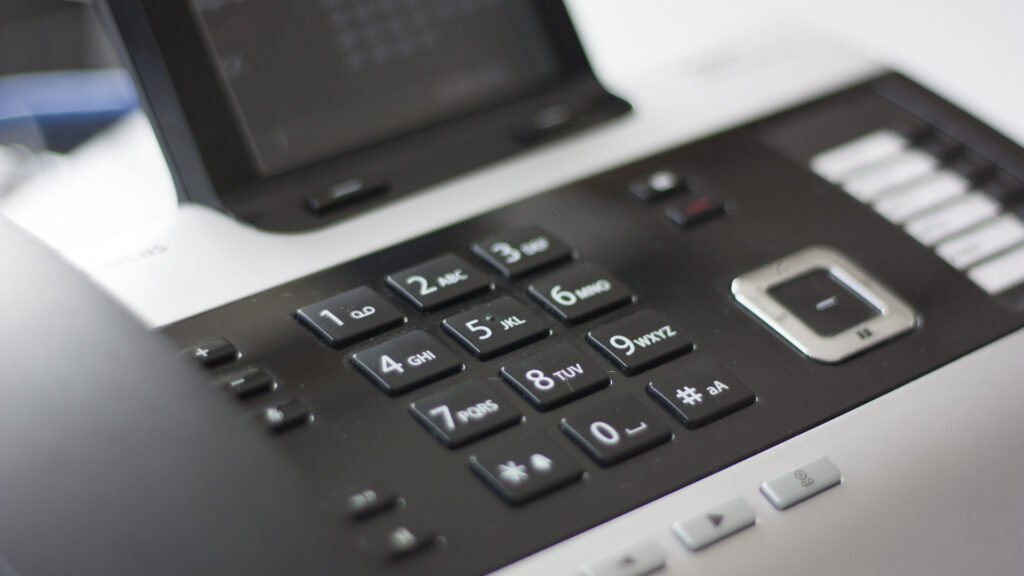 What Is the Best-Rated Cheap Fax Machine?
Given the list above, it's now easier for you to choose the fax machine that would best fit your needs and budget. When buying a cheap fax machine, you'll never regret choosing any of the products mentioned since they all come from credible brands like HP, Brother, and Canon.
What Is the Cheapest Way to Send a Fax?
While buying a cheap fax machine may help you save on faxing fees, it still has its share of downsides. For one, it requires space, and you also cannot take it with you. You cannot completely rely on it, especially when you need to fax while on the go.
If you want to fax cheaply yet don't want the burden of managing bulky fax machines, you can always switch to online faxing! With online faxing, you can take your faxes with you, and you can fax anywhere at any time. There's also no need to worry about expensive faxing fees! You can always go for affordably priced online faxing services like iFax.
What Is the Best Alternative to Faxing Using a Fax Machine?
If getting a cheap fax machine is still out of your budget, you might as well not get one – at least until you're truly ready. As an alternative, you can use an online faxing service instead.
With an online fax service like iFax, you can:
Send and receive faxes almost instantly!
Send HIPAA-compliant faxes secured with 256-bit end-to-end encryption.
Fax without a fax machine or phone line.
You can fax anywhere at any time.
Fax at super affordable costs with no hidden charges.
Cancel or upgrade your plan anytime!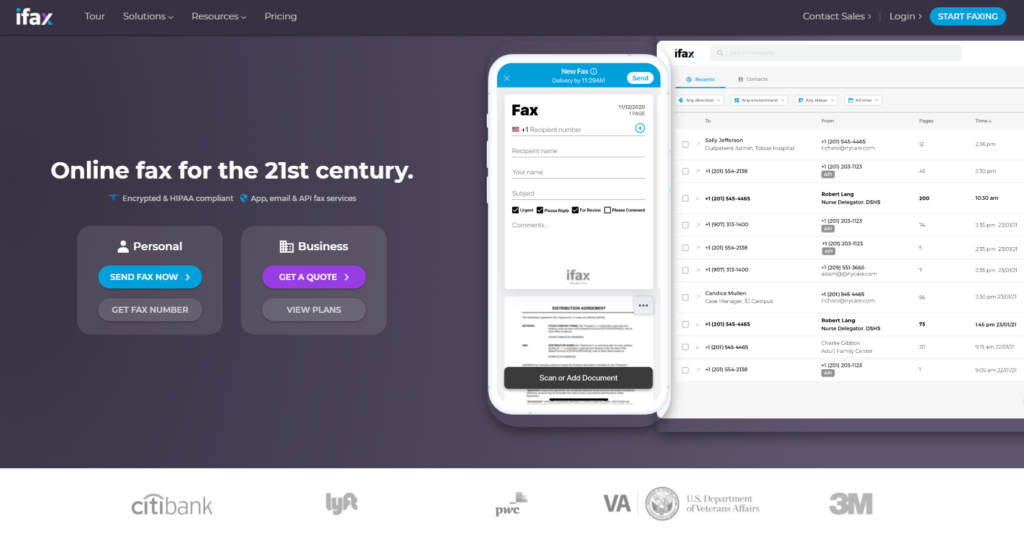 Traditional Physical Fax Machine vs. Online Fax Service
Fax machines or faxes are excellent when you need to send and receive documents, especially when the documents in transit need to be confidential. A fax machine is actually a direct telecopying technology that allows users to fax information via telephone lines. Sending and receiving faxes is still very much in practice today because people realize the convenience of using them not only for personal use but also in business.
What Are the Benefits of Using a Physical Fax Machine?
One of the primary benefits of using a physical fax machine is its multifunctional features. You can typically perform several prints, scan, and copy tasks. If you do not want to purchase a separate printer and scanner/copier, it's useful for you.
Moreover, physical fax machines can send and receive faxes without a computer. For those who prefer a more basic communication solution from their home office equipment, this might be preferable over e-mail or instant messaging.
In addition, some people are still more comfortable dealing with paper than digital documents. For them, a physical fax machine is the best choice, especially when processing receipts, faxing contracts, or other legal documents.
Drawbacks of Physical Fax Machines and Why Online Faxing Service is Much Better
However, there are also several drawbacks of using a physical fax machine such as:
Costly to Maintain – Fax machines are expensive compared to online fax services because they run on costly thermal ribbon ink to print out the documents, which need replacement every 3-4 months. These ribbons do not come under warranty, so users have to pay for them additionally. It costs around $25-$30 for one cartridge.
Not Portable – They are not easy to carry around as they require electricity for powering them and consume much space due to bulky size. In contrast, digital faxing means you can take your faxes anywhere with you as long as you have a smartphone.
Paper Jams Issue – They create problems in processing documents because of paper jams inside the machine, which needs professional assistance for clearing the issue.
Poor Quality Prints – The print quality produced by thermal printers are not the same as laser printers; especially on higher volume prints, it has poor output results.
What Are the Benefits of Using an Online Faxing Service?
There are a number of fax services online that can be used to accomplish many things. Here we will look at just some of the different uses of these services.
Faxes can be filed and stored securely – Online fax services offer the ability to store and file your faxes in an electronic format with an individual password for access. If you need to resend a fax or find one you filed before, it is accessible via your username and password. Many people also use this system to quickly send the same fax out to multiple clients, friends, or colleagues without having to type (and resend) it each time.
Dedicated fax number – When you use an online fax service, you will have a dedicated fax phone number than your own, which provides an extra measure of privacy. You also don't have to pay for the telephone line and other maintenance costs.
Instantaneous transmission – Since most fax services are connected to the internet, they can provide faster transmission times than traditional fax machines. If somebody sends you a document via fax, it may only take minutes to arrive on the other end if somebody is sitting at the machine waiting for it to come through.
Electronic storage and archiving – Instead of having reams of paper stored away in files, digital files are easily accessible to all the people you have shared them with, especially if you need to find or resend fax sent months ago.
Cost-effective – Because most services use a flat rate billing system there is no need to worry about maintenance fees. Using an online fax service will generally be much less expensive when compared to the cost of maintaining a traditional or high-speed machine at your business or home.
No waving and waiting for pages to print – The online fax service lets you take care of everything just by opening up your browser and signing in. This means that if you are on vacation or traveling internationally, you can check and send any faxes that come in without having to rush back to the office.
How Much Will You Save If You Use Online Faxing Instead of a Physical Fax Machine?
The prices of fax machines vary from one brand to another. However, as we have compared the prices online, you have an idea how much a fax machine costs. Keep in mind that the cost of ink or toners, reams of papers, telephone lines, and other maintenance costs should be part of your computation.
You can buy a decent multifunctional printer for a small home office for about $300. If you replace your ink that costs about $30 every three months as you regularly print documents, you also shell out $120.
The total is $420, but you also have to consider the telephone cost each month, which would be about $15 to $30 (let's assume you pay $20 per month for 12 months so you pay $240 for the fax line), and the reams of paper you buy. All in all, more or less, your fax machine expenses will cost you more or less $600 to $700 annually.
Now let's compare it with an annual subscription to the iFax Plus plan that costs only $200. You can already send and receive 500 pages per month, and you don't even have to think about maintenance costs, equipment, storage, and telephone lines. That's a huge amount of savings you got there each year!
Final Thoughts
Among the eight, the cheapest is the Canon imageCLASS MF236n. If you're looking for colored print-outs for your faxes, then inkjet models like Canon Pixma TR8620 and HP OfficeJet 3830 are excellent choices. Meanwhile, if you run a business and need to fax thousands of pages per month, then the Brother IntelliFAX FAX-4100E is for you.
Lastly, if you want to try paperless faxing, you might want to explore iFax! With iFax, you can send and receive faxes securely using any device. It offers affordable subscription options, where you only get to pay less than $9 per month!
Start faxing today! Download iFax on your iOS, Android, Windows, or Mac device.
affordable fax machines
all-in-one printers
cheap fax machines
fax machine prices
low-cost fax machines