Using a free fax service has never been easier. Back in the day, faxing was an activity that was dependent on a landline and a fax machine. Now, it has evolved into a smartphone-internet collaboration that does not require landlines and additional equipment.
However, fax numbers are still a must when sending and receiving faxes. But who wants the hassle of applying for a landline? That's why in this article, we will walk you through the process of getting a free fax number online.
Table of Contents
How to Get a Free Fax Number Without a Landline
To get your own fax number online, you only need to subscribe to an online fax service. The easiest way to get a free fax number is to sign up for an iFax account. All of our plans, paid and free, come with an online fax number.
The process is actually a lot easier than using a traditional fax machine. Here's how to do it on iFax:
Sign up for an account using your computer or mobile device. All you need to do is enter your email address.
Select your desired country and area code. iFax will then generate a selection of numbers to choose from.
Review the subscription charges as well as the terms and conditions of the free demo. This will give you an idea of what comes with signing up for a paid account. You can cancel the subscription anytime within the trial period. Provide your financial information. Don't worry; you won't be charged during your trial period.
You may also use our fax number generator even before creating your account.
Once you have your free fax number, you can immediately receive faxes from virtually anywhere.
Why do you need to provide your financial information for a free trial?
Providing your financial information is necessary to activate your free trial of our fax app. Rest assured, we will keep your credit card details private. To avoid incurring any charges, you must cancel your free trial during the given period.
Should you wish to subscribe again or upgrade to any paid subscription, you can do so anytime. The upgrade will allow you to continue utilizing our fax solution seamlessly. There are no additional setup fees and hidden monthly charges to worry about.
Can you keep your free fax number after your free trial ends?
Unfortunately, canceling your subscription would mean losing your fax number. You can only keep the number if you upgrade to a paid subscription. Thankfully, iFax provides affordable pricing options for you to choose from, which can range from monthly to yearly plans. You can also avail of custom plans that would suit the needs of your business. Being able to conveniently fax documents from anywhere without the need for traditional fax machine equipment is a significant advantage of using online fax services. Keep in mind that with iFax, you can lower costs by not having to maintain your fax machine or buying paper and ink.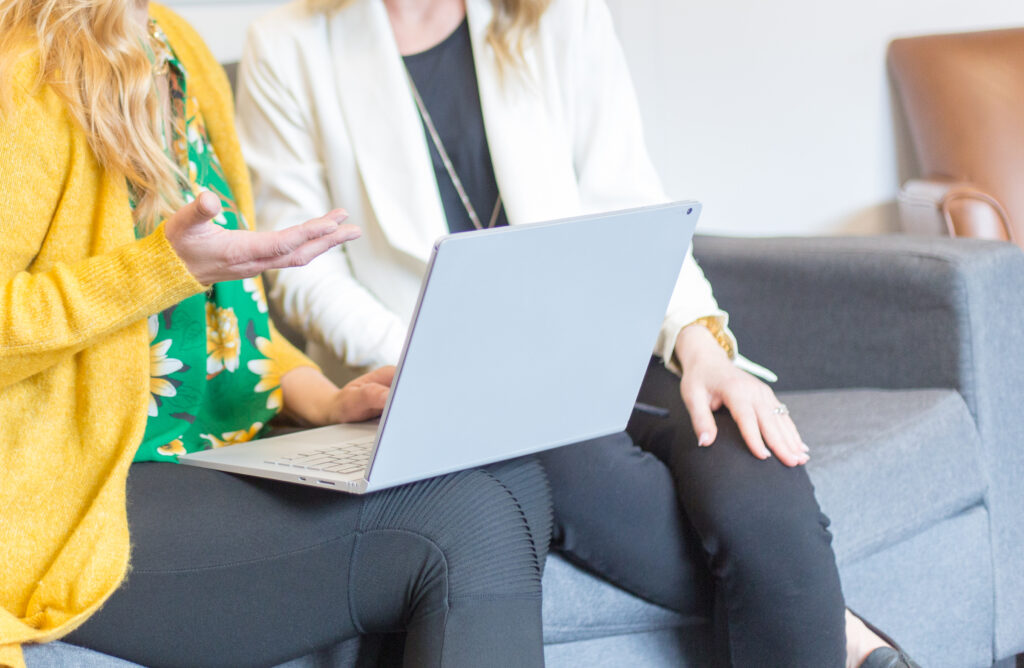 Why Should You Get a Free Fax Number Online?
You can't beat the convenience of having a free fax number. The entire process takes less than ten minutes to set up and does not require advanced technical skills. You can even select your preferred area code. Plus, it lets you use your computer, tablet, or smartphone to fax via the internet.
Here are more reasons to get a free fax number online:
Secure
Most online faxing services are highly encrypted, using 256-bit SSL or similar systems. This is to ensure that only the sender and receiver of the document can access it. Hence, it is perfect for signing contracts, sharing medical records, and receiving highly sensitive files.
Affordable
Faxing online means there's no need to buy a fax machine, replenish printing supplies, or budget for maintenance costs. The only expense you have to think about is your monthly or yearly subscription to an online fax provider. You may even sign up for free online faxing plans.
Environment-friendly
Faxes are saved as electronic files (also called efax), eliminating the need for paper and equipment. They can also be signed electronically. This fax solution can potentially reduce your carbon footprint as it offers a paperless way of fax transmission.
Fast setup
As compared to using traditional fax machines, all you need to do is download an online faxing app. Then you have to be connected to the Internet, sign up for an account, and start sending and receiving faxes using the fax service.
Portability
As you do not need a fax machine, you can now fax even when you are not in the office. You can do it in the comfort of your home, for as long as you have a stable connection and an internet-ready device.
How Can You Receive an Online Fax for Free?
With online fax services like iFax, it is possible to receive faxes electronically without spending a single dollar. All you need is a free fax number, which you can easily acquire via the steps mentioned above.
There are multiple ways to receive faxes online:
Use a web browser
If you want to receive faxes without downloading or installing any software, the best way to do it is via the web. Here's how you can get it done:
Open your web browser and go to ifaxapp.com.
Once you get a fax number through the free demo, give it to the person sending the fax.
As soon as the fax is received, you will receive a notification on your dashboard. It will also show up in your online fax records.
Use a PC or Mac
You may also receive faxes electronically on your computer. What this means is that you can install an app on your laptop or PC that you can use to fax. The iFax desktop app is available on Windows and Mac computers. You can download our app for free.
Install and launch the fax software for your computer.
After launching the fax software, log in to your iFax account. For new users, you can sign up for an account.
Check your reports for received faxes, which automatically show up on the main screen. For every new fax received, it should automatically appear on your reports. You will also get notified via email.
Use a mobile device
To receive faxes via mobile or smartphone, you need to do the following steps:
Install a fax mobile app on your smartphone. You can download iFax on Android and iPhone free of charge.
Log in to your iFax account.
Go to your app's home screen and check your received faxes. The most recent fax you received should appear at the top of the list.
Use your email
If you are a heavy email user and would like to receive faxes electronically, you can easily do so. Here's how to receive faxes directly to your email.
Log in to iFax.
Go to your dashboard and select the gear icon.
Click Notifications.
Select Fax Email Notifications and then enable Inbound faxes and Attach Fax.
Click Save.
This method works on any email service like Gmail or Outlook.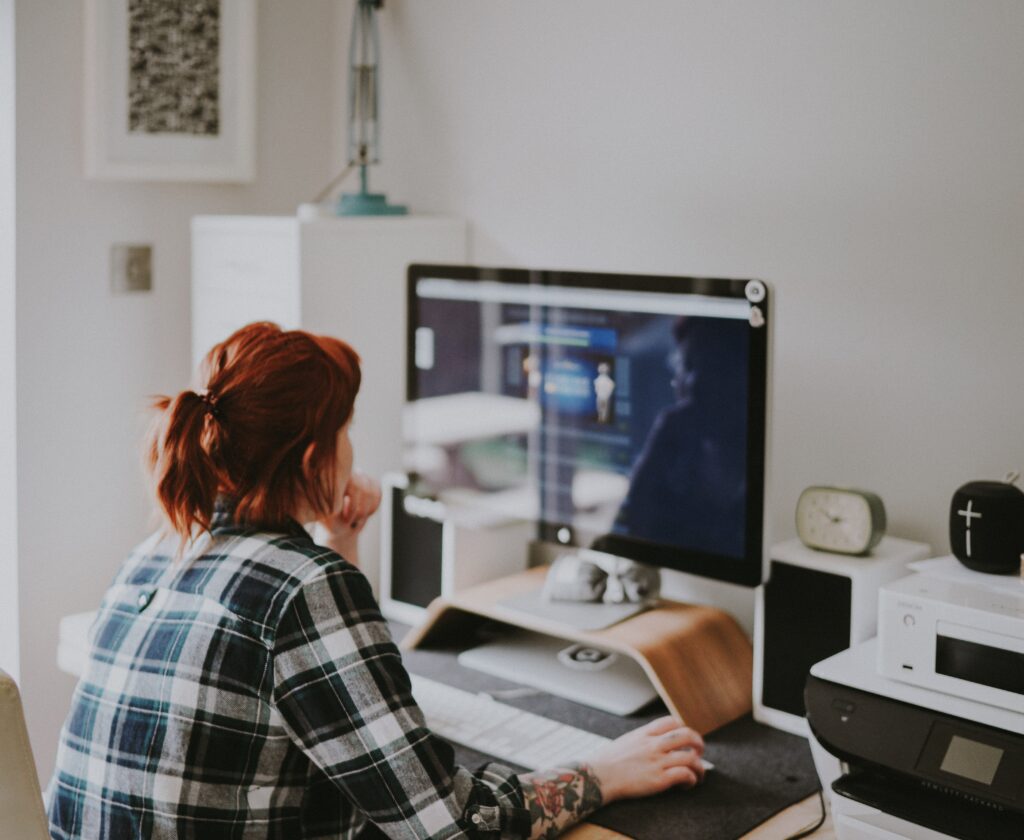 Frequently Asked Questions About Online Fax
Although online faxing isn't a new technology, a lot of people are still unfamiliar with it. If you are one of them, these FAQs will help you get to know more about this service.
Does Google have a free fax service?
Google doesn't have a free fax service. It does not directly offer fax services through Google Fax or Google Online Fax, either. The best way to use Google to transmit documents is to integrate a third-party online fax service such as iFax into Google Workspace.
This way, as a reliable fax service provider, iFax allows you to send and receive faxes online directly from Gmail, Google Chrome, and Google Drive. By integrating these services, you can maximize your use of Google tools while still enjoying the convenience and efficiency that faxing offers.
Can you get a fax number through Google?
No, you can't. As Google does not offer fax services, it also means that it cannot issue a fax number for you. There is no direct way to get a free fax number online through Google. The quickest way to get a fax number online is through digital fax services.
How can I use Google Voice Number to send a fax?
Google does not provide you with a fax number, so the next best option would be to use your Google Voice Number. Since Google Voice (GV) is not designed to send or receive a fax, you will need to go through additional steps to make this possible.
Fortunately, there is an easier workaround. To use your GV number as your Google fax number, port the fax number to an online fax service like iFax. Our porting process is pretty straightforward and doesn't cost you anything.
Once you've successfully ported your GV number, you can start using it as your Google fax number. It will let you send and receive faxes online.
Is there a true free fax app?
Yes, there is a completely free fax app that does not require a credit card to use. Unlike other online fax software, iFax allows you to transmit and get faxes without any charges.
Here's how to do it:
Go to ifaxapp.com or download the app. Sign up for a free account.
Import the documents that you have to send. You can upload documents from the cloud or use our built-in document scanner.
Input the fax number of the recipient and other necessary details.
After that, you can add an electronic signature and cover sheet. This is optional, but it helps make your fax personalized.
After you double-check the attachments and other details, click Send.
You should be able to receive a confirmation in your email once the fax is sent successfully.
iFax's free plan lets you send up to 5 pages a month. If you need to send more than that, you can upgrade your subscription to our paid plan, which starts at $8.33 per month.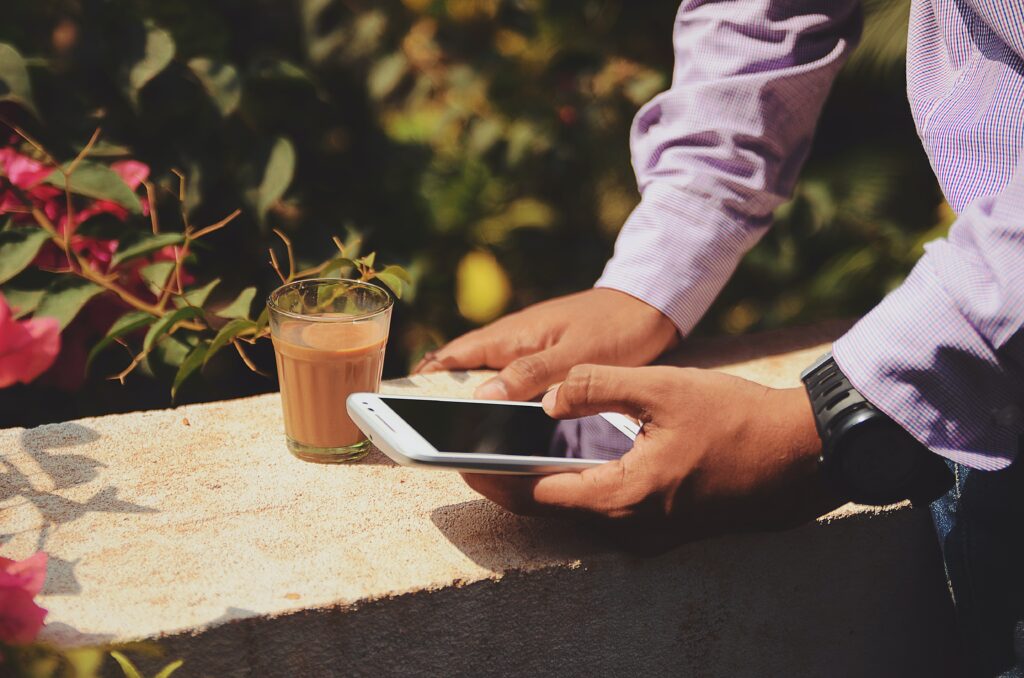 What Is the Best Free Fax App?
There are a lot of online faxing apps, but not all of them would offer the functionality you need. If you want the best-performing fax app with modern features and a user-friendly UI, try iFax.
iFax is perfect to use for business of all sizes from various industries, including healthcare, legal, and finance.
Here are some of the benefits of using iFax for online faxing:
GLBA and HIPAA compliant
Third-party integrations
Automatic updates
Syncs across multiple devices and apps
24/7 customer support
Thanks to modern faxing technology, anyone can now get a fax number without a phone line or fax machine. Gone are the days when faxes were typically constrained to offices. Faxing has now evolved in a way that it has become more accessible to users.
Since more businesses are shifting to digital fax, it is high time to acquire your own online fax number. After all, you may end up needing one when you least expect it. By having one, you are always ready. You won't have to worry about looking for a nearby fax center just to receive faxes.
It is time to stop your search for the best online fax service. There is no need to look further. With iFax, you can easily streamline your fax process and even get a free fax number online. All of these features come with no setup fees and hidden monthly charges.
fax number online
free fax number
online fax
online fax number
Online faxing