Faxing documents is one of the most reliable ways to send information securely. It's safer than sending files via post or third-party couriers. Plus, the recipients will receive the documents from their fax machines in a matter of minutes.
With internet faxing, or online fax, you get that security and speed without having to use fax machines anymore. You can send and receive faxes through the internet without spending on printing supplies, hardware, and maintenance costs.
All you need is an internet fax service to send documents using your smartphone or computer.
Let's take a closer look at internet faxing and how it works.
Table of Contents
What is Internet Faxing?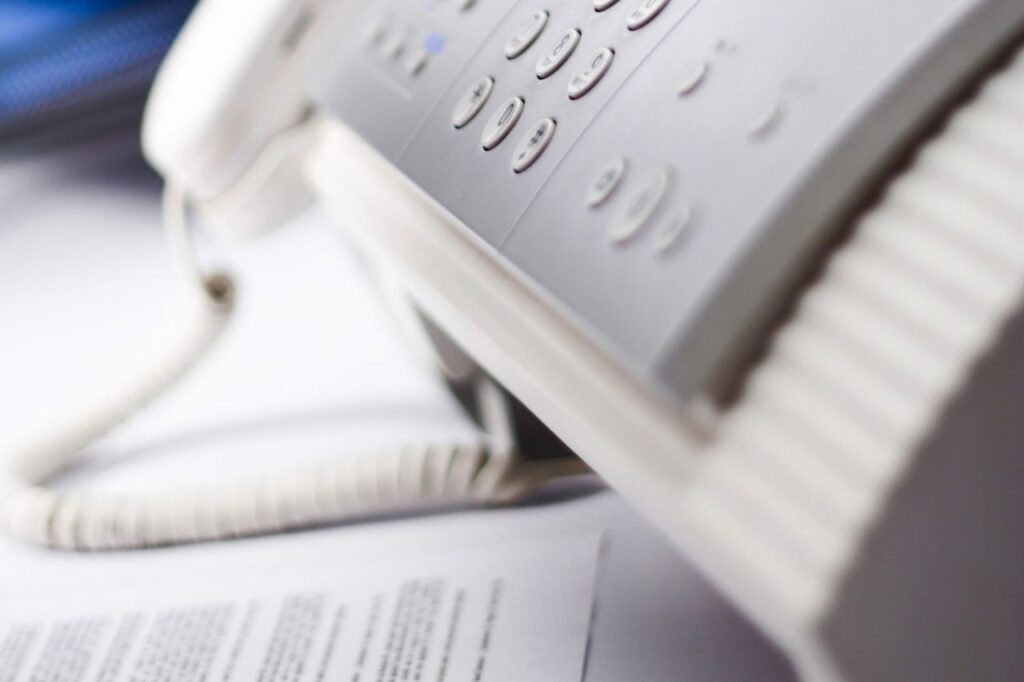 Internet faxing allows you to send and receive faxes through the internet without a fax machine. Instead, it is powered by online fax services that replace legacy fax machines. It leverages the internet to transmit faxes securely without having to print or scan a single page.
Once you've created an account with an online fax service, you can simply download fax software or access the online portal via a web browser. Some plans come with an online fax number that allows you to send and receive faxes more quickly to recipients anywhere in the world.
How Internet Faxing Works
A web interface makes internet faxing possible. It is basically a channel where users can access and interact with the software on a web browser. This web interface allows people to send and receive faxes without the use of fax machines or a landline.
All you need is an internet-ready device like a laptop, desktop computer, or mobile phone. You also need a stable internet connection and an online fax service.
The way it works is that an internet fax service provider assigns a fax number to you. An internet fax number and a traditional one are similar in the sense that they are both used to fax. However, an internet fax number doesn't use phone lines.
While it may often get interchanged, internet and traditional fax numbers share the same format. However, they don't use the same technology.
How fax is sent and received online
Here's what happens when you send faxes online using internet faxing software or an online portal:
The sender inputs attachments like they do on an email. The attachments can be scanned photos or files. Accepted formats include DOC, JPEG, and PDF, among others.
The sender mails the attachments to the receiver's fax number and succeeded by the name of the faxing software. Then, the documents are converted into a format that a fax machine could understand.
The software delivers the converted document to a phone line.
The document gets decoded and printed by the recipient's fax machine.
With internet faxing, you don't necessarily have to print documents. Files faxed online are stored and can be accessed in a cloud database instead. Faxing online protects your documents with 256-bit military-grade encryption so your important data remains confidential.
How email to fax works
Some fax service providers allow you to send and receive faxes via email. Here's how to do it:
Open your email provider (e.g. Gmail, Yahoo! Mail, etc.).
Add the receiver's fax number in the "Subject:" field, along with the fax service provider in the "To:" field (e.g. send@faxservice.com).
Attach the documents you want to fax.
You can personalize the fax by adding a cover sheet, but it's optional.
Simply click Send to deliver your fax.
Internet faxing mimics the process of sending an email, but with even better security. This feature potentially increases your business's productivity while reducing costs and human errors.
Internet Faxing vs Fax Machines
Most online fax service providers offer flexible plans, including free trials, paid subscriptions, and enterprise plans if you need to send a lot of documents. Others offer pay-per-fax, which is a good option if you're sending a document only once.
With your smartphone, you can also benefit from more features. Here's a comparison between internet faxing and traditional faxing.
Fax machines
Pros:
It can be delivered to companies who have not adapted internet fax yet. While online faxing is now more common, there are still companies who prefer things the old-fashioned way. Using fax machines helps you reach out to them.
It can be used as tangible evidence in court. Documents sent over a fax machine are often handwritten. Hence, when legal issues arise, they can serve as legal evidence.
It does not require tech knowledge. Setting up a fax machine doesn't require you to have coding skills or tech-savvy. All you have to do is connect the fax machine to a telephone line and plug the machine into a wall socket.
Cons:
It is costly. For instance, stocking up on paper and ink is expensive. When the machine malfunctions, it is undeniably expensive to deal with its repair and maintenance.
It does not retain quality. Unlike when you print documents, faxes are not as clear and accurate. The quality of the transmission affects this, and when this happens, possible misunderstandings can arise.
It is not easily accessible. While there are still a lot of fax machines in different areas in the states, fax machines aren't portable. So, when you need to fax urgent documents, you won't be able to do it quickly.
Internet Faxing
Pros:
It is environment-friendly. Unlike a fax machine, faxing documents online doesn't require reams of paper.
It doesn't require a lot of space. Your smartphone or laptop can serve as a fax machine, so you don't have to assign space for bulky equipment.
It is easily accessible. Internet faxing stores your documents in a cloud-based system where you can view and alter them. Finding documents is also faster, thanks to a built-in archive system.
Cons:
It is vulnerable to data breaches. Because sending and receiving faxes are done online, it is more susceptible to hacks. However, most internet faxing software have high-level encryption and other security measures to prevent breaches.
It is necessary to have a stable internet connection. The problem with traditional faxing is that you need to find the nearest fax machine to fax. On the other hand, the problem with internet faxing is that you need to have access to the internet.
It has monthly or annual subscriptions. While there are no maintenance costs for internet faxing, there are monthly or annual subscriptions. At the end of the day, faxing more efficiently and effectively is an investment. So choose what's going to be efficient and effective for your business.
The great thing about internet faxing is that when you send a fax online, the recipient will receive the faxes straight to their fax machine. It's as if you sent them using a machine.
Although you send the files digitally, the online fax service will transit and convert them into printable documents. In short, your device is your mobile fax machine.
Switch to Internet Faxing With iFax Today
Internet faxing is all about convenience, affordability, and accessibility. If you're still using a fax machine, then it is high time to make the big switch. iFax is an internet faxing service provider that helps you boost your productivity and reduce your maintenance costs in the long run.
With this internet fax solution, you can send files effortlessly. What's more, you can send and receive faxes that are HIPAA and GLBA compliant. Your information is safer with iFax, thanks to its military-grade 256-bit encryption.
Create your free account and see why over 5 million users across 20,000 companies made the transition to this solution.
best fax service online
internet fax
online fax service