In the 80s and early 90s, traditional faxing was considered the ultimate game-changer in the business world. It took the whole world by storm and completely revolutionized the way people share files and documents. However, as newer and more modern communication tools immerged, fax machines slowly lost their prestige.
However, the introduction of digital faxing or electronic faxing put this faxing back on the map again, and it's slowly rising to prominence. You might be wondering, what exactly is this new-age faxing technology and how is it different from the old, traditional one?
In this article, we'll discuss the answer to those questions and explore digital faxing as an alternative to traditional faxing, seeing how the two stack up against one another in 2023.
Table of Contents: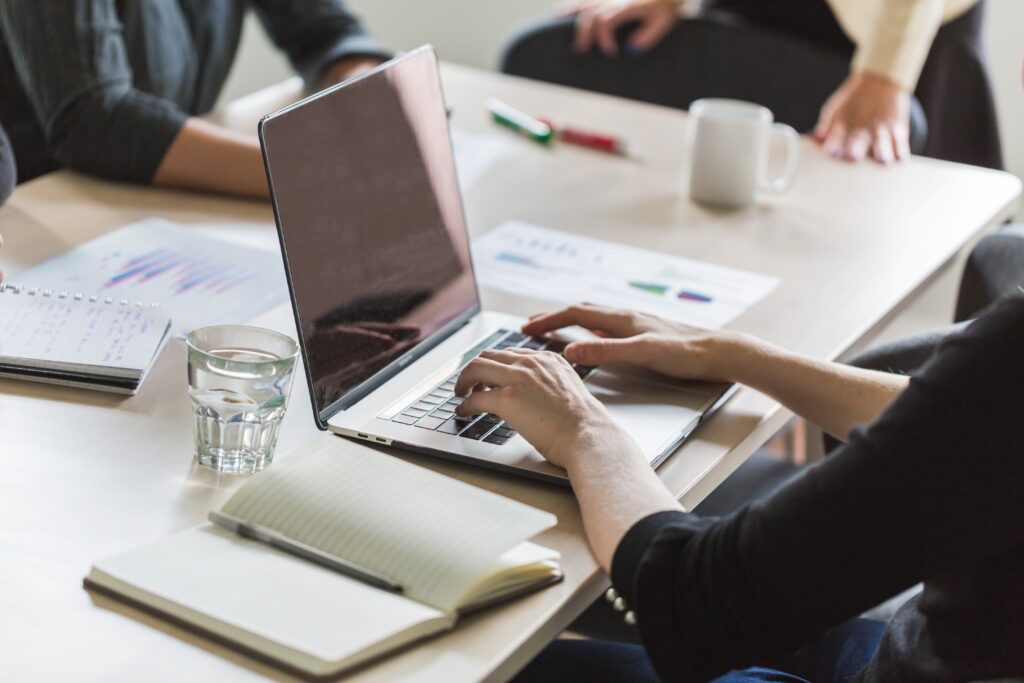 What is Digital Fax?
Digital faxing is sending and receiving fax documents electronically through the Internet. Also known as electronic faxing or virtual faxing, the process often involves paperless transactions. It also does not require any hardware or fax machine to function. To put it simply, digital faxing is the digitization of traditional faxing.
Whereas, faxing the old school way involves scanning a piece of paper through a fax machine, which records the image of that piece of paper, sends it to the desired fax machine far away, which then prints out an identical copy of a piece of paper.
One of the key features that digital faxing has that other newer messaging technologies do not offer is the robust security measure. Unlike email, electronic faxing offers a more secure document-sharing medium. You are less vulnerable to threats of breaches and hack with their end-to-end encryption, which makes it an ideal solution for sending documents containing highly-sensitive information like protected health information (PHI).
Digital Faxing vs Electronic Faxing vs Virtual Faxing
What's the difference between digital faxing, electronic faxing, and virtual faxing? Fundamentally, digital faxing is the same as electronic faxing and virtual faxing. These terms are often used interchangeably.
If you've ever used email, a flash drive, or even sent a text message, you can probably piece together how electronic faxing works. In essence, it involves scanning a piece of paper, typically with a smartphone camera, and turning it into a digital file. You can even skip the scanning part if you already have a digital copy of the paper. You then send this digital file to your desired recipient(s) through an online fax service.
Meanwhile, there are a plethora of virtual faxing services in the market today. Most providers have apps and services designed to help businesses replace their fax machines. With virtual faxing, you do not have to spend a considerable amount of money on a fax machine and all its corresponding expenses like phone line installation, ink cartridges, and faxing papers. You can simply use your phone to start sharing files with your colleagues and clients.
Digital Faxing vs Traditional Faxing: Which Is Right For You?
When considering making the switch from traditional faxing to electronic faxing, there are several factors to consider. Is this going to increase your costs? How difficult will it be to train your employees to use digital faxing? And which service is the easier of the two?
Below, we've broken down a few of the main concerns most businesses have when looking at electronic faxing. Let's start with the price.
1. Price
The first factor to consider (and the first one that will come to most people's minds) is the cost comparison between digital and traditional faxing. In that department, electronic faxing is the clear winner.
As mentioned previously, you only have to pay for the virtual faxing service, which makes it an extremely lean expense. There is no need to pay extra for the setup and installation as most providers have made it so easy to integrate online fax service into your computers and phones.
Fax machines, on the other hand, have loads of direct and indirect costs that can cost anywhere between hundreds and thousands of dollars each year, depending on how often you fax documents.
The most immediate cost is that of sending a fax, which is usually charged the same way that a phone call is charged. This means you have to pay for every fax you send, and you pay more depending on how far away the destination is. But there are other associated costs as well. This includes maintenance for the machine, like repairs and toner replacements.
Compare this to the flat, low rate of most digital faxing services, and the question of cost becomes clear. Electronic faxing is ideal if your budget is a bit tight but you send a high volume of faxes every month.
2. Speed
Once again, digital faxing takes the cake in the speed department, though not as easy as it does in the cost department. The average fax machine takes around thirty seconds to a minute to send a single document, which is substantially slower than digital faxing, which happens nearly instantly.
However, thirty seconds isn't too long to wait for a fax to arrive, especially since speed isn't a huge requirement when sending a fax. And when you compare the time it takes to open a digital faxing app, take a photo of the doc, and send it, the speed difference becomes less noticeable.
Where traditional faxing starts to fall apart in the speed department is when you look at sending multiple documents at once. By the speeds we just listed above, it can take up to five minutes to send just five documents through a fax machine. Using electronic faxing, though, allows you to send documents as quickly as you can hit the "Send" button.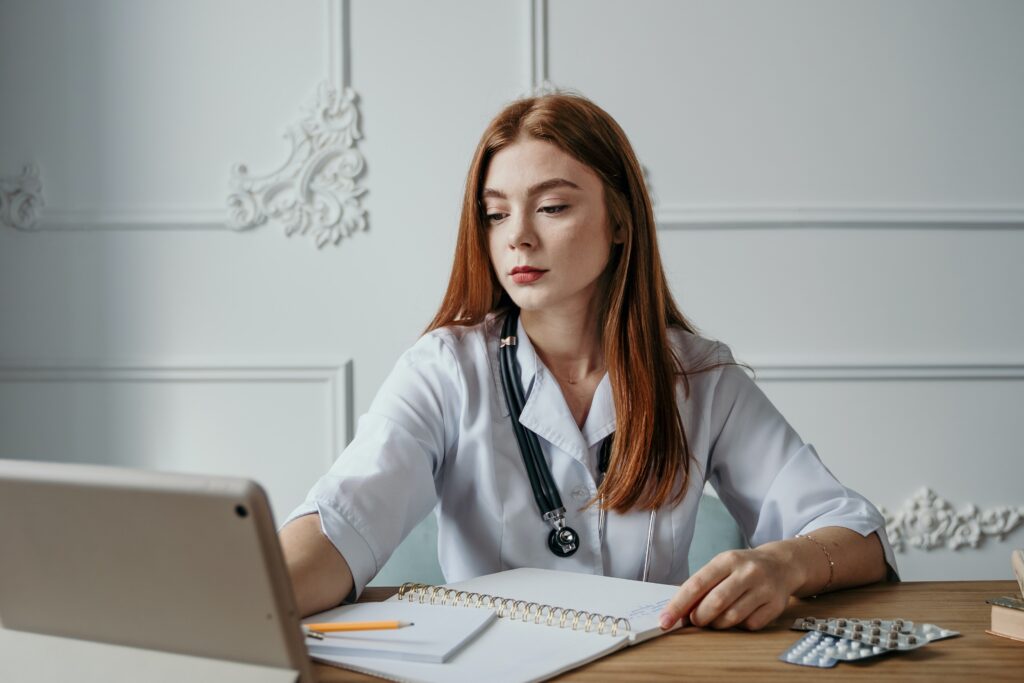 3. Organization
Organization is something that might not be initially considered when comparing these two modes of faxing, but it's worth keeping in mind. If you're a small business, you may not have much trouble organizing incoming and outgoing fax machine documents in a filing cabinet.
Larger businesses, however, more than likely have a tough time keeping up with all of the documents they receive via fax. You can receive multiple faxes at a time, causing things to get mixed up quite easily.
Some businesses resort to buying a couple of fax machines, each with a designated type of document to receive or send to keep things a bit more organized and streamlined. While this may sound like a great idea, it's a costly one. Plus, it would take up quite a lot of your precious office space.
Even if you manage to keep everything straight at first, finding documents, later on, can prove to be difficult.
With digital faxing, all of your incoming and outgoing documents are, well, digital! This means you and everyone else in the office can access a digital archive of documents, allowing searching through and sorting them to be a lot easier. And think about all the space you will save and use for something else. No more bulky pieces of hardware to deal with.
To summarize, digital faxing is the winner in this category.
4. Security
Security is another category where the winning form of faxing is a little bit tougher to determine. Virtual faxing services can implement features like encryption, which isn't really possible with traditional faxing. On the other hand, keeping paper records prevents documents from ever being retrieved through hacking.
Security is just one of those areas where its effectiveness comes down to your practices and policies. Electronic faxing has the advantage of built-in security, but with the right measures and discipline, paper faxes can be secure as well. In this category, we'll leave it to your personal preference.
5. Convenience
We saved convenience for last not because it isn't important but because you probably don't need us to tell you that online faxing is incredibly convenient. Anyone in your office can do it from any device and with any document. It's easy to learn and never needs repairs or refills. Like most things that have an app alternative, digital faxing simply can't be beaten in terms of convenience.
This new-age faxing technology is perfect for professionals who are always on the go. Since electronic faxing made it possible to send and receive faxes through any handheld device like your phone or your tablet, you can virtually transmit documents anytime and anywhere. This is another feature that virtual faxing can offer that the traditional method can't.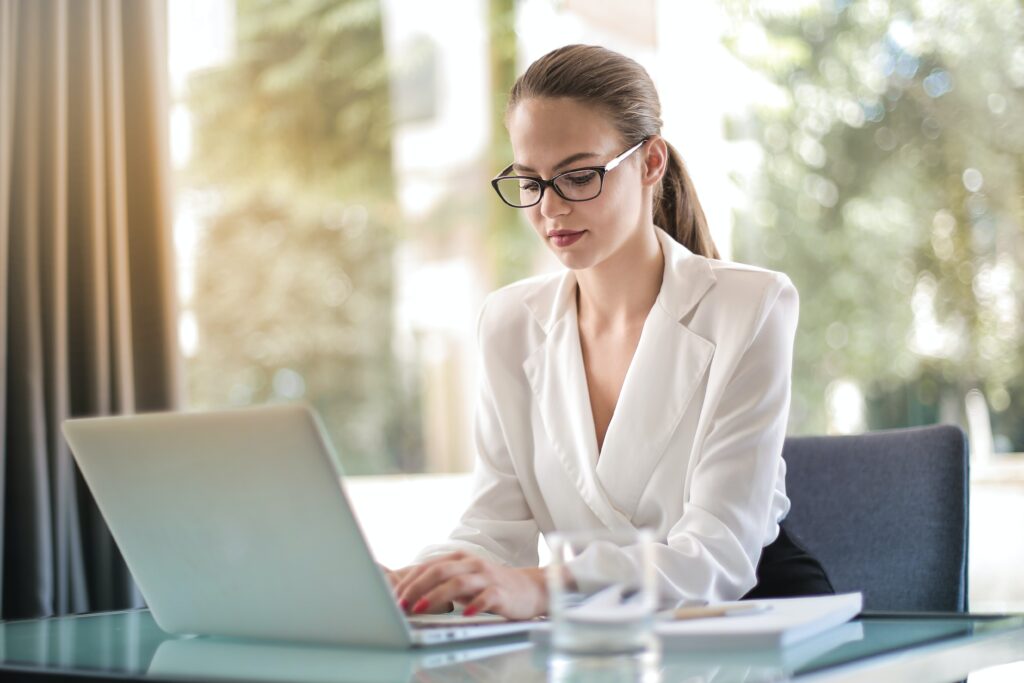 Can You Send a Digital Fax?
With digital faxing, you can send and receive faxes online without a fax machine. There's also no need to connect to an analog phone. To send digital fax, you need to have an Internet-enabled device like a smartphone, tablet, PC, or Mac.
There are multiple ways to send digital fax. The most common methods are listed below.
Can You Send Digital Fax From Your Computer?
To send digital fax from a computer, you'll need to install fax software like iFax for Mac or iFax for Windows. The software enables your computer to function as a digital fax machine. To learn more about it, check out our detailed guide below:
How to send fax from a computer (step-by-step guide)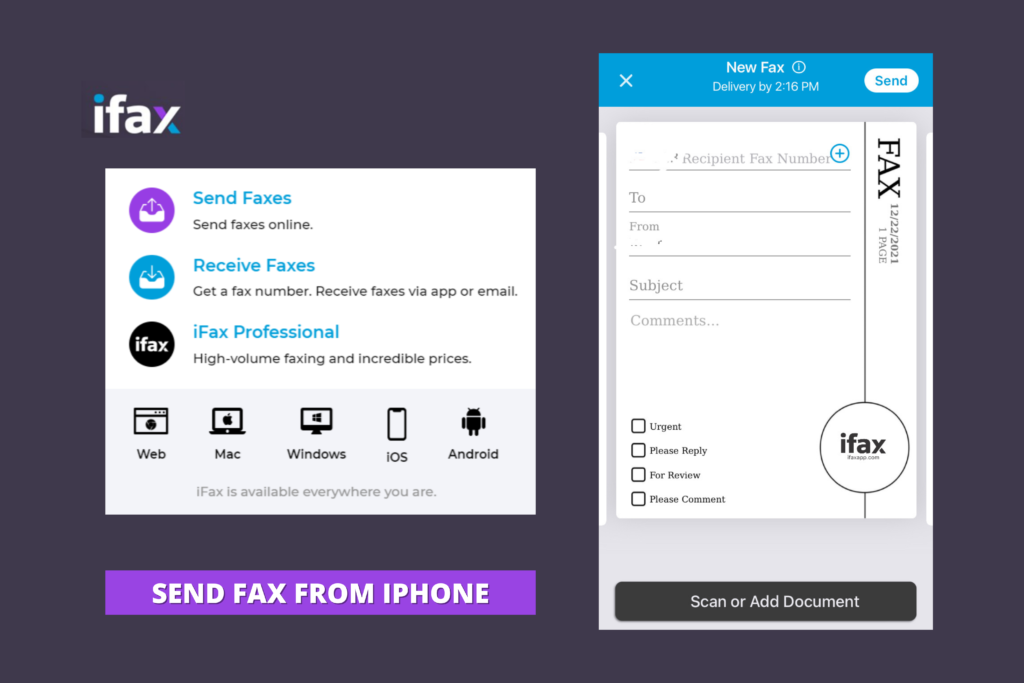 How Can You Send Electronic Fax From iPhone?
Using only your smartphone, you can send digital faxes whenever or wherever you want. All you need to do is install a fax application on your iPhone or Android device. If you use iFax, you can download its fax apps for free. Below is a quick overview of how you can send digital fax using only your mobile device:
Download and install a fax app on your smartphone.
Launch the app and sign up for an account. If you are an existing user, log in using your account username and password.
Click "New Fax" to compose a new fax message. Fill out the required fields, attach your documents and click "Send."
Compared to traditional faxing, faxing from mobile is way more convenient!
Can You Send a Virtual Fax From Gmail?
Nowadays, virtual fax services use fax integration to allow users to fax using an existing platform. Thanks to this technology, it is now possible to send faxes directly using an existing email account like Gmail. What makes this even more convenient is that you can fax directly from your Gmail dashboard or Gmail app.
Sending digital fax using Gmail is simple. Just compose a new email. Instead of putting your recipient's email in the "To" field, you need to use a predefined email address. Your online fax provider will provide this email address. Meanwhile, you should place your recipient's fax number in the subject field. Don't write or enter anything else on the subject field and make sure the fax number includes the country and area code without spaces.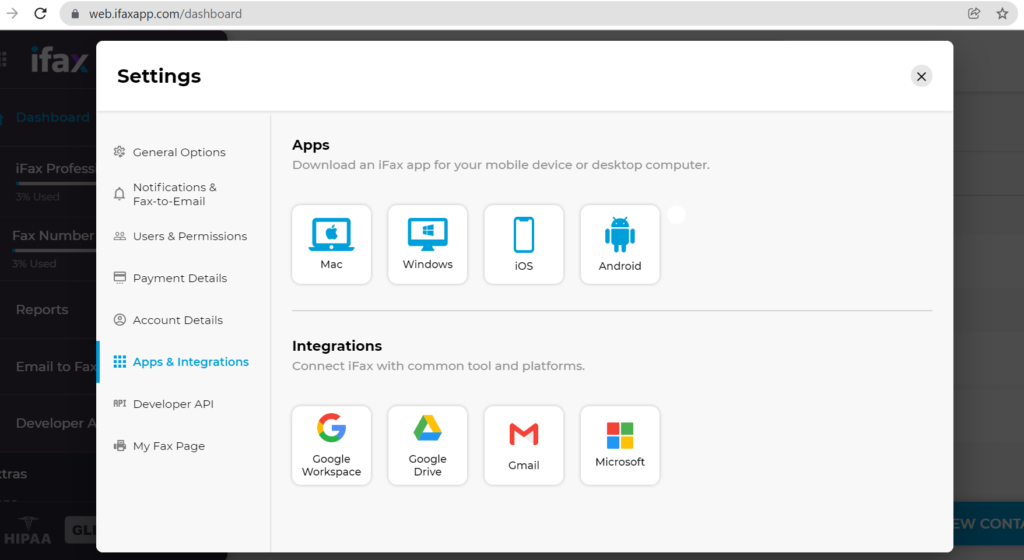 Can You Send a Digital Fax Online (without fax apps or software)?
One of the pros of virtual faxing is you don't need to rely on a particular software or hardware. You can fax using any device as long as it can access the Internet. This way, it's easier to send faxes online and way more convenient than looking for a fax machine nearby. To send faxes online using iFax, all you need to do is follow these five easy steps:
Using your web or mobile browser, go to ifaxapp.com. Sign up for a new account or log in using an existing account. Doing so will give you immediate access to the iFax online dashboard.
On the main dashboard, click "New Fax" > "Compose Fax." Use the left and right arrows to select your desired fax cover sheet.
Enter all of the required details, including your recipient's fax number. With iFax, you can send local and international faxes.
Attach or upload all the documents that you wish to send.
Review your message details and click "Send." Wait for a few minutes. You should receive a notification that your fax has been successfully delivered.
With online faxing, you can optimize your faxing tasks without frequently worrying about failed fax transmissions and busy lines.
8 Key Benefits of Digital Faxing
Nowadays, the number of individuals and businesses who use virtual fax is growing. Given the many benefits of digital faxing, such growth no longer comes as a surprise. Speaking of which, here are the eight key benefits of sending digital fax over traditional faxing:
It enables paperless faxing. You can save on printing costs while reducing paper waste.
Mobility and accessibility. You can send digital faxes without being confined to a particular area or space.
Boosts productivity and improves workflow efficiency. You can use advanced tools and features to organize your fax documents.
Ensure the delivery of fax documents with detailed fax reports.
There's less waiting time for sending fax messages. Sending digital fax only takes a few minutes. You can also simultaneously send faxes to multiple recipients using fax broadcasting.
You can send sensitive documents (ex. medical records) while staying compliant with the HIPAA rules and regulations.
Back up and sync your fax records in real-time.
Fax from anywhere and avoid the hassles of traditional faxing like searching for the nearest fax center.
The Future of Digital Faxing
Is digital faxing the future of fax? While fax technology continues to evolve, one thing is for sure – faxing will never fade. The market for fax machines may soon dissipate, but people and businesses will continue to use fax to send and receive documents securely. It won't take long before digital faxing becomes an established market. Given the projected growth in revenue for fax services, faxing is bound to play a crucial role in the new era of digital transformation.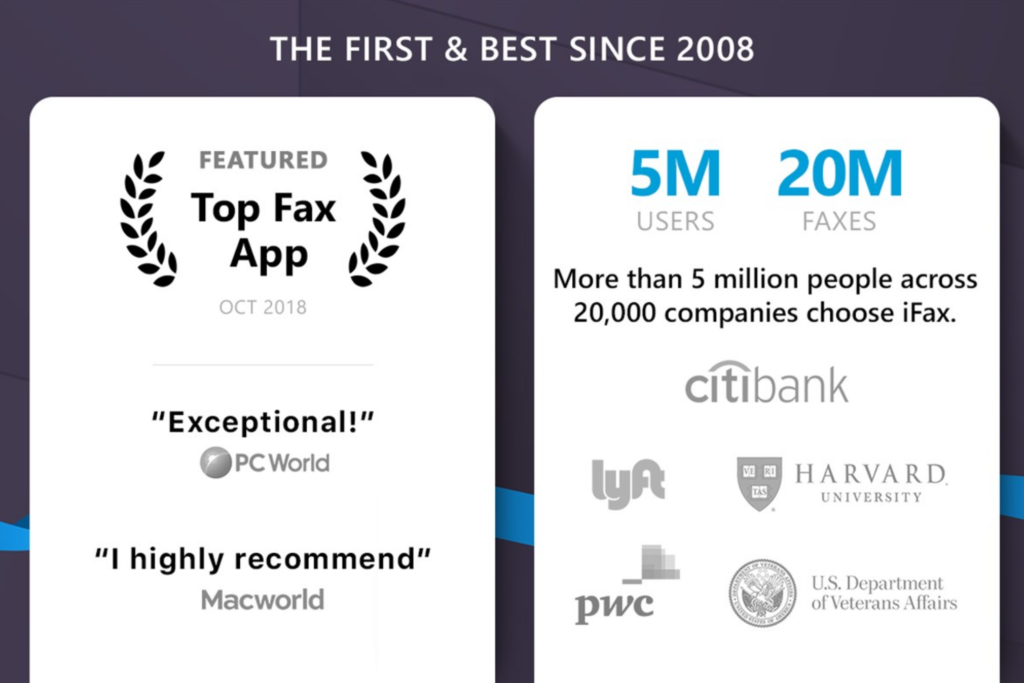 The Best Digital Faxing Service in 2023
The growth of digital faxing has led to various online fax services becoming known in the mainstream market. With many options to choose from, it can be tough to find a digital fax service that has all the features and functionality that you want. Good thing there's iFax!
iFax is a revolutionary online fax service. Backed by military-grade encryption, it allows users to send digital faxes securely using any device. iFax is also packed with advanced features like seamless syncing, fax number blocking, fax blast (broadcasting), email to fax, e-signature integration, developer API, and detailed reporting.
Without a doubt, iFax is one of today's leading virtual faxing services. With its affordably priced plans, it's easy to choose one that would best suit your needs. You don't even have to worry about upgrade fees or overage costs. With iFax, you can cancel or upgrade your plan at any time.
Experience the wonders of digital faxing with iFax!
Although fax machines were a revolutionary technology when they first hit the market in the 80s, they've rapidly become a clunky and unnecessary piece of hardware. You can easily supplement a fax machine with digital faxing services to help you save money while improving your productivity.
Ready to make the switch? Let iFax make your transition to online faxing a lot smoother! iFax has so many amazing features that you can utilize to stay ahead of your faxing tasks.
Get started with iFax today! Sign up for an account and experience seamless faxing without the expensive maintenance costs.
digital fax services
digital faxing
electronic fax
electronic fax services
virtual faxing