We are only a few months shy from the dreaded tax season, which undoubtedly leaves so many working professionals stressed and exhausted. In order to make this daunting task a bit more manageable, it's highly recommended to sort everything out as early as you can. Do not wait until the last minute to accomplish whatever it is you need to file your taxes.
In this article, we will provide you with a comprehensive guide that covers the basic things you need to know about filing your tax from understanding the process to learning how to fax 1040 Tax Form.
Table of Contents: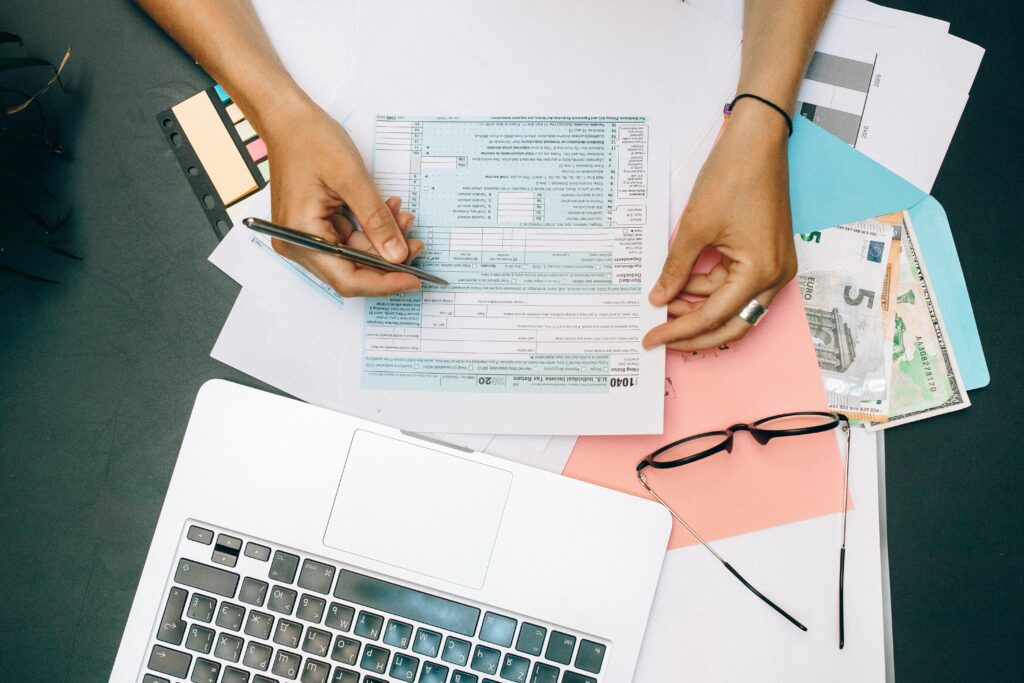 What is IRS 1040 Form?
IRS 1040 Form or formally known as Form 1040: US Individual Income Tax Return is one of the standard Internal Revenue Service (IRS) forms that US taxpayers can use to file their income tax returns.
How to fill out Form 1040?
Form 1040 is composed of two pages. The first page requires you to fill out your basic personal information such as your full name, completed address, Social Security Number (SSN), and so on. You will also be required to include the information of your spouse if you are married. The same goes if you have dependents.
Once that's done, you can proceed to the second page, which asks for your signature and your occupation. After that's it's time to crunch the numbers and calculate your adjusted gross income (AGI). based on the income you declare.
Can I fax my Form 1040 to the IRS?
You can request form certain forms and documents from the IRS to be faxed to you. However, the IRS highly discourages individuals to fax their tax return forms like Form 1040.
If you cannot fax 1040 Tax Form, you might be asking yourself, How do I send my tax documents to the IRS? The IRS suggests two easy ways you can send documents to them.
First, you can electronically file your tax returns. This method can be done in four different ways. You can use the IRS Free File or Fillable Forms if your adjusted gross income is $72,000 or less. You may also use a free tax return preparation site.
If you don't mind spending extra bucks to file your taxes, there are a lot of commercial software programs you can use. Lastly, you can also find yourself an authorized e-file provider with tax pros who can help you.
IRS also encourages you to mail your tax returns. This is such a quick and easy way to get the job done.
If you are left with no other option but to fax 1040 Tax Form, you can correspond it to your accountant or your IRS agent so they can formally file it for you.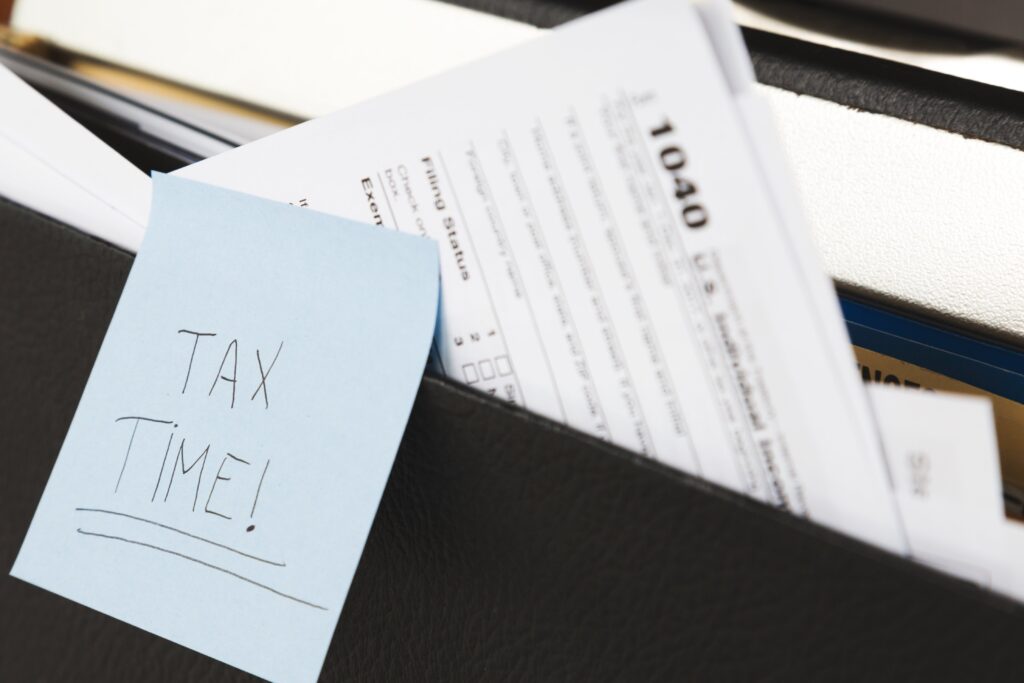 How to Fax 1040 Tax Form?
With the right online fax service provider, it's so quick and easy to fax 1040 Tax Form to your accountant or IRS agent.
iFax boasts a very intuitive and user-friendly interface that allows you to send faxes seamlessly. For a step-by-step guide that walks you through how to fax 1040 Tax Form and other important documents, click here.
Where do I fax IRS form 1040?
As mentioned above, the IRS discourages taxpayers from filing tax returns through fax. You can either e-file it or send it by mail. Depending on your location in the US, each state has its own corresponding address.
However, if you have no legal residence or address in the country, you may fax 1040 Tax Form to (855) 215-1627 (within the U.S.) or (304) 707-9471 (outside the U.S.).
Can I fax a form to the IRS?
With the contact details provided above, you can try and reach IRS if you need assistance with certain forms. You may also call your local IR office to help you out with any other concerns you may have.
How do I fax a federal tax return?
If you want to fax 1040 Tax Form, we highly suggest that you speak to your accountant to help you on this matter. You may send it to him or her so he or she can take care of it
When you have to fax 1040 Tax Form, see to it that your online fax service provider has robust security measures to protect your data from falling into the hands of unauthorized parties.
With iFax, you don't have to worry about any breaches and hacks. Their military-grade 256-bit end-to-end encryption is designed to safeguard your data. They are also HIPAA and GLBA compliant.
Is it better to fax or mail to the IRS?
To reiterate the previous point, the IRS discourages taxpayers from opting for the method of fax 1040 Tax Form. What they recommend is to file it through their online system or the old-school way, which is to file it through the good old snail mail.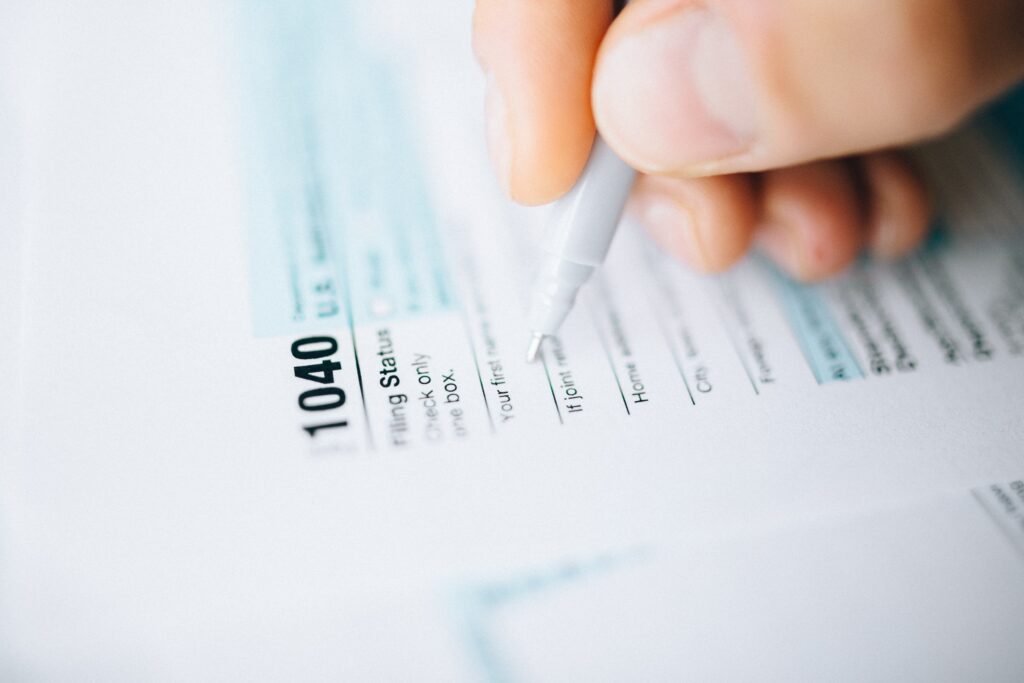 Conclusion:
Allowing yourself an ample amount of time to sort and prepare everything you need for your tax return greatly lessens the stress that usually comes with filing tax. So waste no time and take care of your requirements as early as you can.
The IRS may not encourage you to fax 1040 tax form, but that does not mean that online faxing cannot help you with this mammoth task. As filing taxes usually involve dealing with several different documents, online fax provides you with an easy and quick communication tool that lets you share any files with your accountant.
Make tax filing a lot easier with iFax!
Experience all the benefits of online faxing with iFax as your faxing solution provider. Join the five million other users today! Download the app and check out our wide array of amazing faxing features.
fax 1040 tax form
irs 1040 form
tax returns