These days, it's now possible to send faxes online without relying on a fax machine. You can even send a fax via email using your preferred email service like Gmail or Microsoft Outlook. By doing so, you can securely transmit documents, even those containing sensitive information.
This guide shows you how to fax from email using Microsoft Outlook and other helpful tips you can do to send documents securely using your laptop, tablet, or smartphone.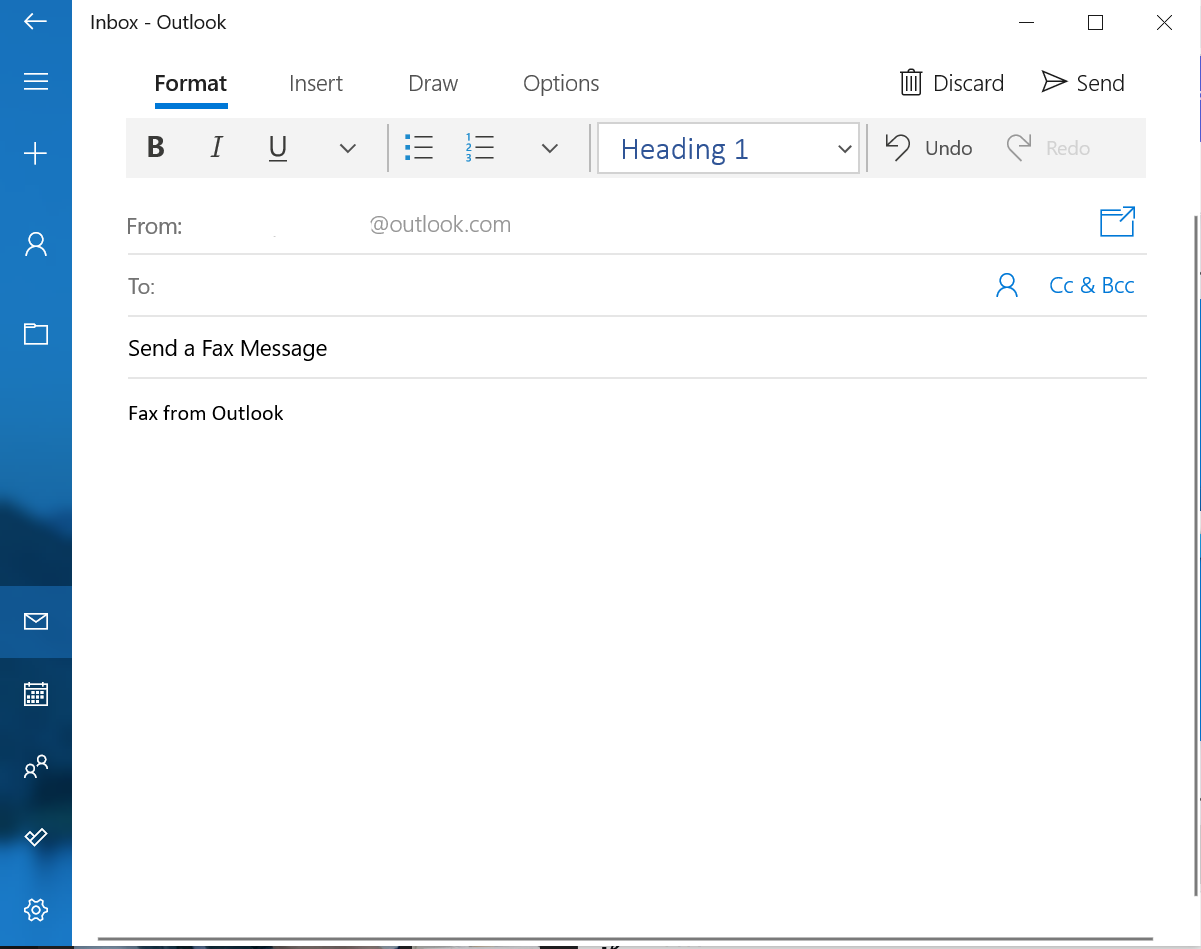 Can I send a fax from Outlook?
Yes, it's absolutely possible to send a fax from Outlook. Thanks to services like iFax, you can utilize your email to send faxes, integrating the traditional fax technology into your digital workflow. Here's how to do it:
Set up a Pro account on iFax.
In Outlook, choose New Email to create a new message.
Indicate where to send it by typing in send@ifaxapp.com..
Add the recipient's phone number in the subject line.
Add your cover page in the body of the email.
Attach the document to be faxed in one of the following formats: PDF, DOC, DOCX, JPG, or PNG.
Click the send button. Wait for the confirmation message to be sent to your email.
How To Send A Fax From Outlook
In seven easy steps, you'll be able to send a fax from email using Outlook. If you already have an online fax service like iFax, then here's what you need to do:
Go to ifaxapp.com. Log in to your existing Pro account or sign up as a new user. Note: You need a Pro account to access the fax-by-email feature. Otherwise, you won't be able to send and receive faxes directly via email.
Open your Outlook account and click New Mail to compose a new email message.
In the To field, type in send@ifaxapp.com.
Enter your recipient's local or international fax number in the subject field. Make sure it follows the correct format (e.g., +12121234567).
You may also add a cover page comment in the message body, which will appear at the beginning of the fax. If you're sending a confidential document, your cover page comment should include a disclaimer or confidentiality notice.
Next, upload the PDF, DOC, DOCX, JPG, or PNG document as an email attachment.
Click send. You'll then receive a confirmation stating the successful delivery of your fax.
How To Receive A Fax Through Outlook
Receiving fax through Outlook is easy. The first thing to remember is that you must have an existing online fax service like iFax to make this work.
If you wish to learn how to receive faxes through Outlook, here's what you need to do:
Set up an iFax account. In doing so, you'll be assigned a fax number. You don't need an existing phone line or a traditional fax machine, and there's no need to connect to a fax server.
You may also port your current fax number to iFax for free. Here's a separate guide on how to port your existing fax number.
Tell your sender to address the fax to the number you created using iFax.
Open your Outlook account. Here, you will see that your fax has been delivered to your email address inbox.
Open the message and view the attached file. Just like any email attachment, you may view your fax using your browser or default document viewer.
That's it! Through Outlook, you can conveniently receive fax messages using only your phone, tablet, or computer. It's also way faster than driving to the nearest fax center.Set up an iFax account. In doing so, you'll be assigned a fax number. You don't need an existing phone line or a traditional fax machine, and there's no need to connect to a fax server.Open your Outlook account. Here, you will see that your fax has been delivered to your email address inbox.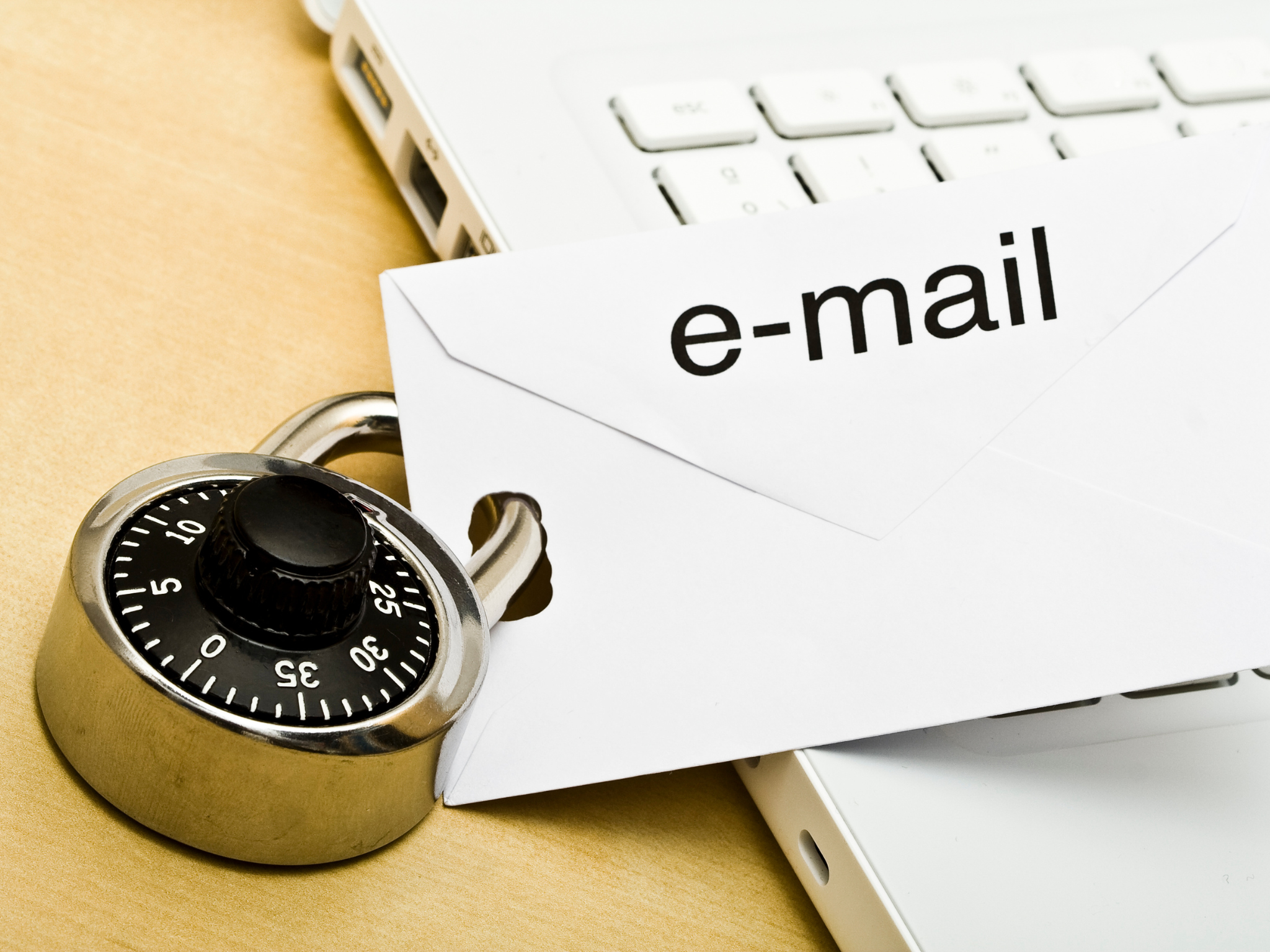 Is It Safe to Fax From Email Using Outlook?
Yes, sending a fax with your Outlook email is safe if you also use an online fax service that provides encryption. Why is it necessary to use an internet fax service? While Outlook has an encryption feature for emails and attachments, it does not prevent recipients from forwarding your messages.
When you send a fax through iFax, your faxes are secured with 256-bit encryption, which is the same level of encryption used by banks and the military. This robust fax solution ensures that your data is adequately protected against cyber threats.
With encrypted fax messages, you can prevent the unauthorized viewing and sharing of confidential information. So even if there's a breach, your encrypted data will only appear as gibberish to anyone who does not have access to your decryption key.
What Are the Benefits of Faxing With Outlook?
Sending a fax by email is way more convenient than doing so with a fax machine. If you use an email service like Outlook, you can fully utilize its electronic messaging capabilities to streamline your document workflows.
Here are some reasons why you should consider faxing using Microsoft Outlook:
Convenient
Faxing through Outlook enables you to send and receive faxes despite not having access to a dedicated faxing app or software. You can also fax from anywhere, using any device. So even if you're away from the office, you can still send an important document without having to look for a fax machine.
Sustainable
Instead of wasting paper and other precious resources, you can switch to paperless faxing. Aside from helping the planet recover from extreme global warming, you can also minimize your operating expenses. Sending a fax by email contributes to a cleaner environment while ensuring the safety of your transmitted documents, making it a win-win solution.
Traceable
Another benefit of faxing through Outlook is that you can easily keep track of all your sent and received faxes. Just like your emails, you can manage and organize your faxes in a centralized online storage. You can also use audit logs to document your faxing activity.
Online faxing benefits professionals and business owners, particularly those who need to meet Health Insurance Portability and Accountability Act of 1996 (HIPAA) standards.
See also: Who Does HIPAA Apply To? 5 Key Points to Remember
Secure
Using Microsoft Outlook with iFax provides an extra layer of protection, as the former supports S/MIME and Microsoft 365 Message encryption. Encrypting an email in Outlook converts the plain text into scrambled ciphers. The only way for the message to be readable is if the recipient has a private key. This prevents unauthorized persons from accessing, altering, or sharing your confidential information.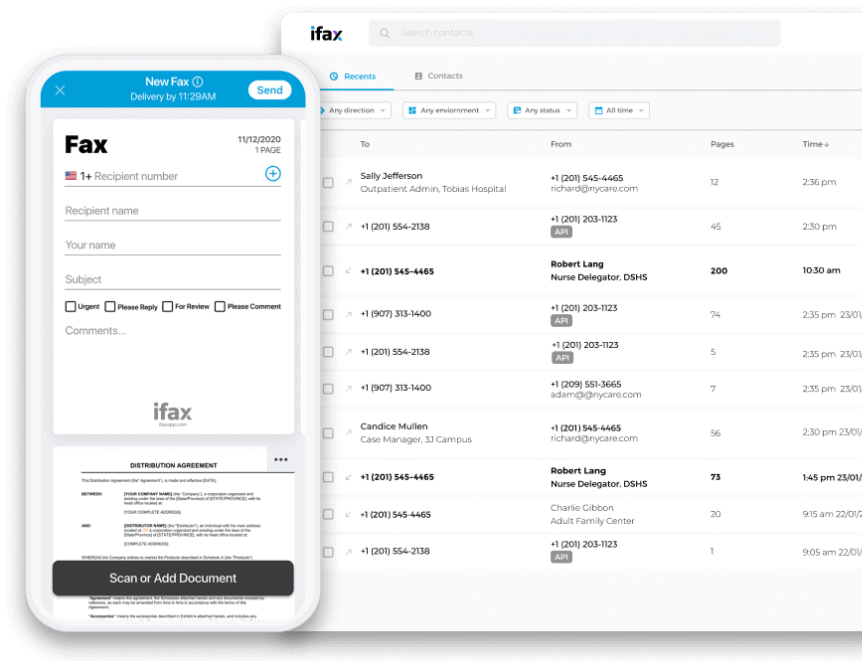 iFax: The Best Way to Send and Receive Faxes Online
Streamline the way you send and receive documents with iFax, the leading online fax software. Whether you're looking to fax by email for personal or business purposes, you can count on our online fax service to deliver your documents safely and on time. Say goodbye to the tedious process of scanning and printing essential documents page by page on a traditional fax printer.
Using iFax to fax from email also enables you to sort faxes into specific labels and folders. Aside from Outlook, our online fax service also supports faxing via Gmail and Yahoo Mail. Not only that, but you can also sync your online faxes to Dropbox or OneDrive.
So why stick with the old-fashioned way of faxing when you can make the switch? With iFax, you have more reasons to fax.
Here are some key features that you wouldn't want to miss:
256-bit encryption
Dedicated apps for mobile and desktop
Simple hardware setup
Email to fax via Outlook or Gmail
Free fax number porting
Esignatures and PDF annotation
Google Drive and Zapier integrations
Finding the right tool to send online faxes can be daunting, but it helps if you can take it for a test drive to see if it has the features that truly fit your needs. With iFax, you have the freedom to choose from our flexible pricing options.
Start with a free plan today, or contact our sales team to request a demo.
fax by email
fax from outllook
internet fax services
mobile faxing
send and receive faxes online