Did you know that the fax machine isn't going anywhere? Despite what you may have heard, businesses and professionals still rely heavily on faxing for communication purposes. However, there's no reason to use a physical fax machine with the technological advancements today.
If you're like most business professionals, you know the importance of staying ahead of the curve. And if you've been using a physical fax machine to send and receive faxes, it might be time for you to change from physical to digital fax. Here are eight benefits when you make the switch.
Table of Contents
Top 8 Benefits When You Change from Physical to Digital Fax Services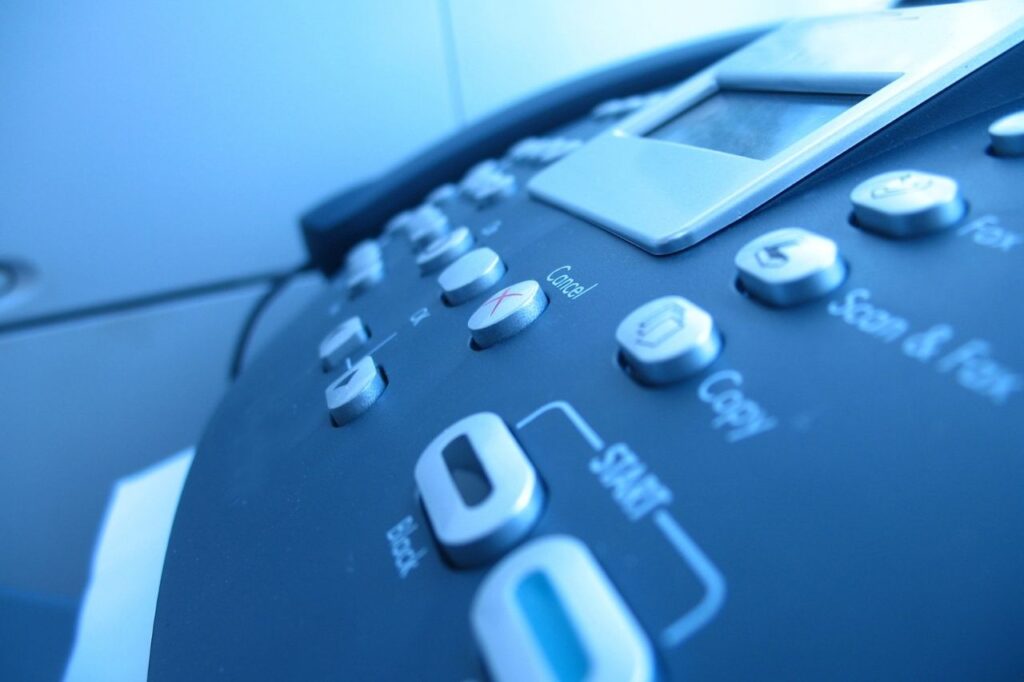 It's no surprise that we're not using fax machines as much as we used to. There are excellent online alternatives, and the world has moved on from paper and ink cartridges. The problem is, not everyone has caught up just yet – what can you do if your boss or clients still need to receive hard copies of those important documents?
The best thing to do would be to convince them to change from physical to digital fax because it offers many more benefits than they realize (and there are plenty). Check out these top 8 reasons why it makes sense for you (or your company) and them.
#1 Enjoy the Accessibility and Convenience
You can access your faxes from anywhere (and on any device). We all know you still need fax machines for some applications, but chances are you also want to fax directly out of the software you use every day – right? Of course! With internet faxing services like iFax, it doesn't matter where your team or clients are because they can receive and sign documents securely at their convenience.
#2 No More Extra Telephone Lines
Your phone line is free for other important calls. If you're like most people, you use voice-over-IP technology that switches incoming calls into your phone system automatically – no ringing required. Using a dedicated line just for receiving paper faxes is not only wasteful but's also inconvenient because you also need to pay for it separately. With digital faxing, you have a dedicated fax number that's only for faxing, and it's usually free of charge.
#3 Say Goodbye to Jammed Papers and Misdelivered Pages
For all you landline lovers out there, nobody wants to plug in every day only to waste time unjamming the line so it can receive another document – primarily when most of us rarely use it for much else. It's frustrating when clients don't get what they need because something went wrong with the delivery process.
That doesn't happen with online faxing, and you'll never miss an important page again. Just make sure you're using a service like iFax with multiple ways to confirm successful delivery, such as email alerts and online notifications on your device.
#4 Easy Scanning of Documents
Your existing printer, copier, and scanner will work better. We've all been there – that annoying moment when you need to make a copy of physical fax because your high-tech digital scan was corrupted. It's not a big deal if you're doing this once in a while, but it sure is time-consuming.
Rather than going through the process of scanning an entire document or page by page, wouldn't it be great if everything you used regularly could use the same file format? With online faxing, you don't have to go through this process. For example, iFax has a built-in scanner where you can quickly scan a document you need to fax straight from your smartphone or tablet.
#5 Integration of Other Systems and Apps
Ever wanted to automatically save those essential documents as part of your existing workflow system? iFax lets you do just that. Your team can access your online faxing account through our simple web portal or integrate the apps that you love to use, such as Google Workspace, Dropbox, Microsoft Teams, and more.
There are many ways to integrate incoming documents with systems like CRM, email marketing, and accounting apps using an internet fax service. What's great when you change from physical to digital fax is to ask your development team to create custom solutions to your online fax platform for improved workflow.
#6 Save Money on Printing Costs
Here's how it typically works at smaller businesses with a limited budget: the more printers you buy for your workgroup, the better off you are because you can save on multi-page reports, proposals and invoices. Unfortunately, this means buying hundreds of dollars worth of new equipment every time someone has a major job to print. Instead of passing on those costs to employees or clients, you get the most out of your savings by faxing online.
When you change from physical to digital faxing, you can save more money on printing costs and instead shift to digital copies of paperwork. You can save your files on the cloud and archive them virtually, giving you an efficient way to manage them efficiently.
#7 Enjoy Free Trial to Explore and Compare Online Faxing Services
Many internet fax services offer trials that let teams send two or five pages for free, enough to get a sense of how the service works. With iFax, you get a limited number of sending and receiving pages, but what's cool is you can choose a plan with limited features (like maximum send/receive page limits) or upgrade to our annual plan at any time.
The free trials are risk-free when you compare and try online fax services. You can cancel anytime if you don't feel like using the platform or are not satisfied.
#8 Less Maintenance on Equipment and More Productivity Among Teams
How durable are your current printers? Does anyone on your team know how to replace the ink or toner on a copier? Has anyone cleaned out the paper jams on a fax machine recently? Most of us can barely fix something when it breaks, let alone handle setting every piece of office equipment without support.
But what if we told you there was an easier way to get online faxing and 100% digital communication in your workflow? Everyone in your workplace could communicate more efficiently, and information would arrive precisely where it needs to go, even if someone was away from their desk.
Fortunately, you will likely lessen equipment maintenance when you change from physical to digital fax. If you entirely shift to digital or online faxing, there will be no more printers to fix and maintain. You and your team can focus on the most critical tasks on hand in the long run.
Final Thoughts
Faxing has come a long way since the early days of beeping and blurry images. And though there's still something to be said for the tactile feel of paper faxing, we think you will find that when you change from physical to digital fax, the benefits outweigh the limitations and disadvantages.
We have highlighted eight benefits of making the change, but this is just the beginning. Once you experience all that online faxing has to offer, we think you'll agree that it's time to kiss your old-school fax machine goodbye!
If you haven't already made the switch, download iFax today and try it yourself and see why more than 5 million users rely on it.
cloud-based faxing
fax online
Online faxing