According to an economist, remote working is here to stay as the Omicron variant continues. As the numbers of COVID-19 cases and hospitalization continue to rise worldwide, undeniably, this pandemic has changed the way we work. If you're among the growing number of people looking to start or continue working from home, choosing the suitable systems and enterprise software to get things done while away from the office is essential.
And while there are some challenges to remote working, the flexibility and freedom it offers are too great to ignore. So, how can you make the most of this new way of life? Check out our list of the best systems and software to use for remote working, plus the benefits and disadvantages of working remotely. You may be surprised at just how beneficial remote working can be.
Table of Contents
Why Is Remote Working Popular These Days?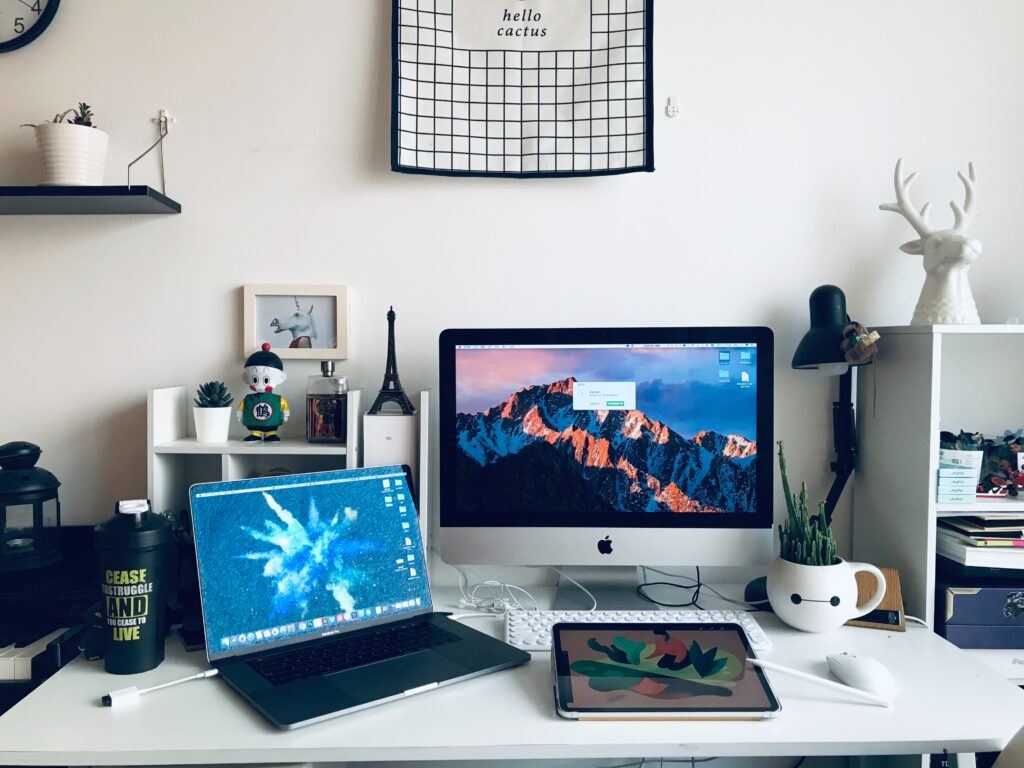 Remote work entails performing tasks anywhere without being restricted to an office or a workstation. It has grown to be a common practice among entrepreneurs and freelancers. But why is this becoming so popular? Here are some compelling reasons people choose remote work nowadays and the perks you get from it.
People Prefer Freedom Over Restrictions – Working remotely allows employees and professionals. Furthermore, the generation thrives on freedom and flexibility more than anything else. You can work anywhere and anytime and still deliver the same output as working in the office.
Safe Option During the Pandemic – In closed spaces with poor ventilation, the COVID-19 virus was proven to be airborne, thus increasing the chances of employees getting infected. More and more companies seek other options such as remote work and even hybrid to protect their teams from getting sick, mainly if the office has limited space.
Improve Work-Life Balance – Working from home or at a coffee shop doesn't mean that one has to sit alone all day long and do nothing but work. Most people who work remotely involve themselves in their favorite sports activities early morning, read books while sipping coffee in a garden or hang out with friends and family. They can schedule their activities, whether work-related or within the day.
Efficiency and Productivity Among Teams Worldwide – Working remotely in different time zones is one strategy companies embrace to ensure that the operations continue 24/7. Leveraging on the time zones in Asia, Europe, the US, and the Middle East makes the company productive. There's someone available to respond to the customers' needs anytime, primarily if it's servicing global customers.
The 5 Best Systems and Software to Use for Efficient Remote Working
Here are the 5 best systems and software that help people collaborate from any location without losing time, money, or even breaking their thinking patterns at work.
#1 Google Workspace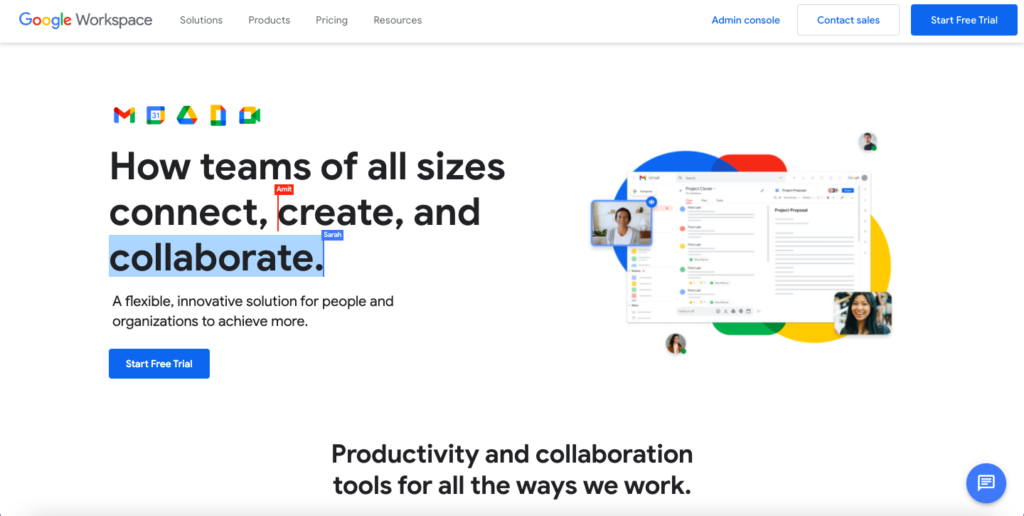 Google Workspace is an effective Google app designed to enhance collaboration in the workplace. For example, Google Docs is a highly customizable word processor that allows people in teams to collaborate in real-time on documents, spreadsheets, presentations, etc.
The chat feature lets one or more users send instant messages or have group chats to share images and video files. Lastly, Google Calendar allows team members to schedule meetings and events in different time zones. The mobile app version also enables users to upload files directly from the cloud storage of teams or an individual's Drive account.
All these features can be accessed through multiple devices like desktop computers, laptops, tablets, etc., thus making it easy for teams working remotely to stay in touch. Google Workspace is a helpful tool that lets companies increase productivity by allowing employees to work together seamlessly even when they are in different locations.
#2 TeamViewer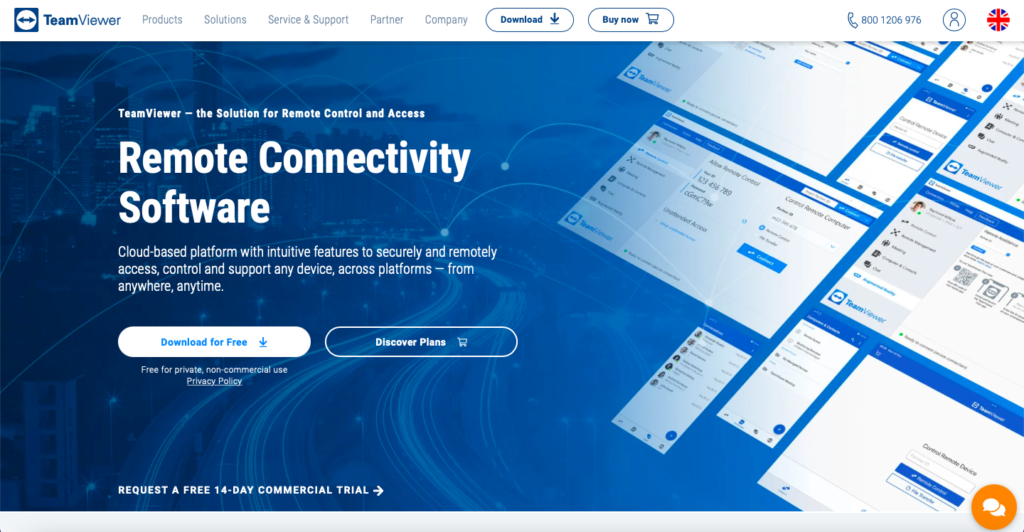 TeamViewer is a tool that allows two or more devices to establish a connection through the internet. It's considered one of the best systems to use for efficient remote working and has been around since 2005.
You need to download and install TeamViewer on both PC/laptops (if not already installed) before you start using it. Once configured through the password protection option, you can directly connect with your colleague who has also got TeamViewer set up on their computer.
You can now directly connect with them by typing in their username and password when prompted. In the same way, they can connect with yours.
Once connected to your colleague's PC, you can seamlessly access/transfer files or send messages between both computers. TeamViewer also lets you take control of the other person's computer. In this way, if any of your friends need help, you can directly take their place and work on it through your device.
#3 Slack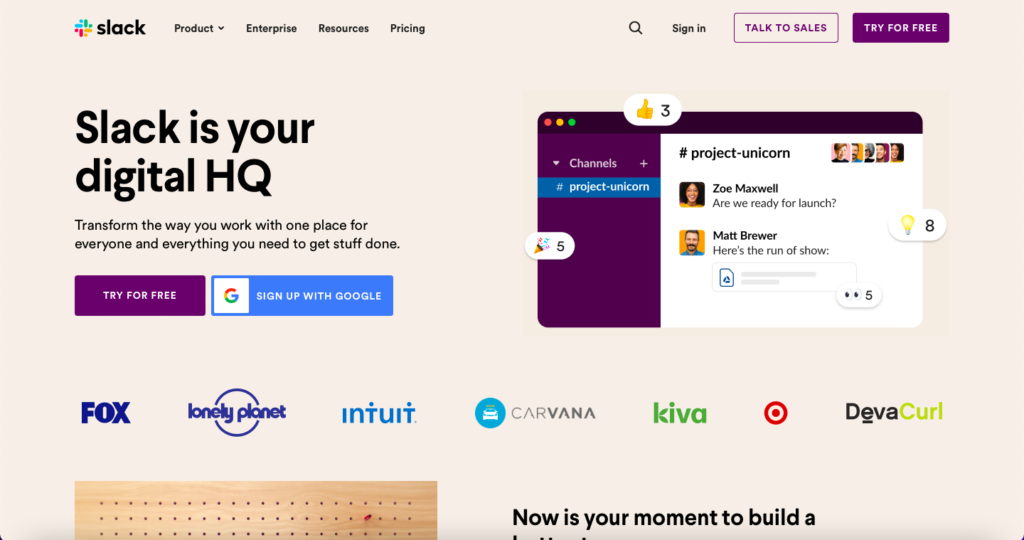 Slack is a messaging app that allows for team collaboration, whether in the same room or across the world. It's a valuable platform for sharing messages and files, creating groups, sharing links, and doing polls. It's a communication tool that lets everyone stay updated with what is going on in a business at any day, enabling the companies to run more smoothly.
Slack enhances company productivity by providing project management tools, automated notifications, and real-time data updates. Since it acts as an all-in-one package for efficient team collaboration
As one of the best tools for remote working, you may create a separate channel for each task, and team member receives notifications when a new post appears on their designated media. This simple notification system keeps everyone up-to-date with all updates from projects running in different teams at any point during the day or night.
#4 Zoom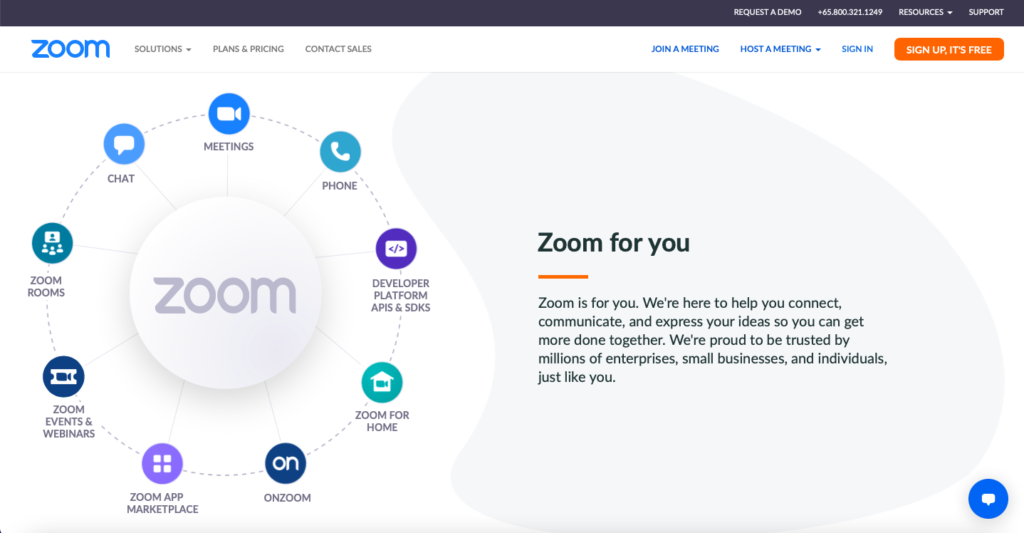 Zoom is an award-winning service that enables effective meetings over the internet. Zoom makes it easy to connect with anyone, anywhere, without having to agree on a time or place. It's got built-in HD video conferencing and screen sharing, instant messaging tools, VoIP calls, meeting recording options, etc., all in one convenient interface.
Zoom has co-browsing so people can see what others are visiting, and they can use interactive features like annotations and drawing tools to communicate more clearly. Overall, this works better than phone calls and email sessions on essential projects.
#5 Evernote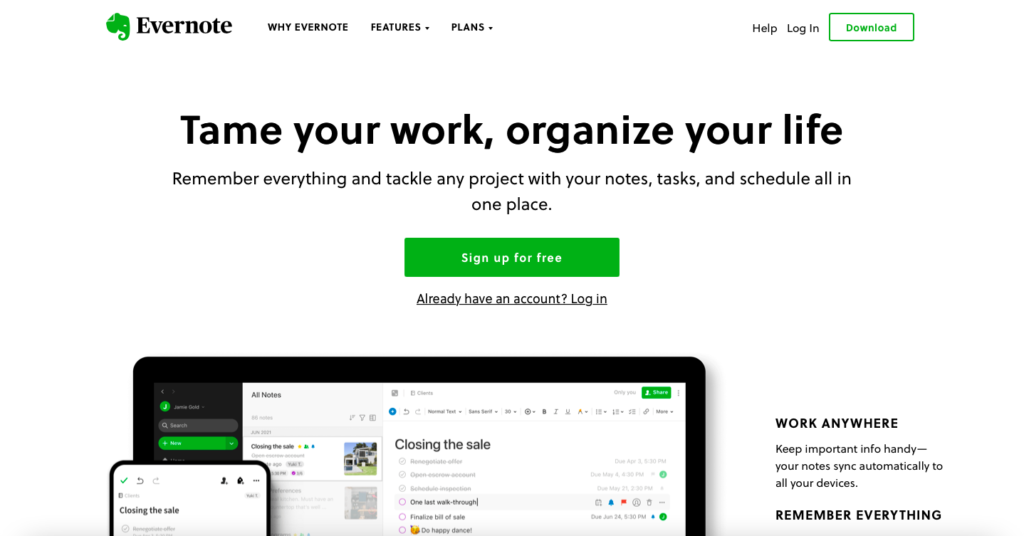 Evernote is an excellent tool for people who work remotely or are always on the go. It is one of the top tools because it helps users keep track, distribute and share information across all their devices and offers an easy way to store, find and manage data. Evernote comes with many features like note-taking, tagging, and archiving, making it a fantastic choice for team organization and collaboration.
Evernote's note-taking is made simple, combining text with media to create a more engaging experience. It allows the user to collect resources from various sources and keep them all in one place or simply forward emails directly into their account for further use.
One of the most popular features of Evernote is its tagging capabilities – make an effortless list of items by assigning keywords or creating groups on the fly. Tagging saves time, makes the process less complicated, and allows you to organize down to the tiniest detail – it is also easy to search by tags making your file easy to find.
What Are the Disadvantages of Remote Working?
Do you work remotely? As more and more people are working from home or a café on their laptop, what are the downsides of being out of sight from your colleagues? And is it ever possible to have an entirely remote workforce? Here are some of the disadvantages:
Experiencing an Internet Outage – It doesn't matter if you have a landline or mobile phone (you always need that emergency signal) – but there's no denying that access to an internet connection has become one of our most valuable tools for communicating with clients and freelancers alike. So if it randomly goes out, you could find yourself left out of all the online conversations.
Needing to Protect Your Data – With no quick backup option, you need to ensure that your computer is fully protected with software that includes malware protection and antivirus programs. You also need to consider using data encryption for extra security when transferring files.
Lacking a Company Culture – Typically, working in an office means sharing your ideas and getting to know the people you're working with. Without these social interactions, it can be hard to feel like part of a team – making remote workers feel as if they don't fit in and those who physically attend the office.
How the iFax Team Thrives in Remote Working Environment?
Remote working isn't for everyone, but it offers pros and cons, depending on the mindset and attitude of the teams and the company's culture. Here at iFax, we thrive in a remote working environment where everyone remains accountable during working hours. We use the best tools and enterprise software to keep everyone in the loop.
Moreover, we take advantage of each employee's time zone, so there are people online at a specific time. Google Workspace is one of the best and most used online tools, keeping collaboration transparent and open. The flexibility of remote working gives the team freedom to work on their own but with accountability to their managers and, at the same time, ensuring that the tasks are completed within the agreed time frame.
Final Thoughts
Technology has made it possible for people to work from home worldwide. Remote working is not a new concept by any means, but as technology becomes more sophisticated and accessible, remote working becomes an increasingly popular option among professionals of all fields.
The iFax team thrives in their remote environment because we have found systems that make our lives easier and allow them to be productive no matter where or what time zone employees live in. Which system works best for your company?
business fax solutions
fax workflows
remote work software
remote working
workflow tools