Fax machines are no longer as relevant as they were a few decades ago. However, sending a document by fax is far from obsolete. On the contrary, the future of faxing looks bright as businesses turn to modern methods such as online faxing. In fact, the number of fax transmissions continues to increase each year.
Let's explore how businesses can benefit from today's digital fax solutions.
Table of Contents
Is Faxing Going Away?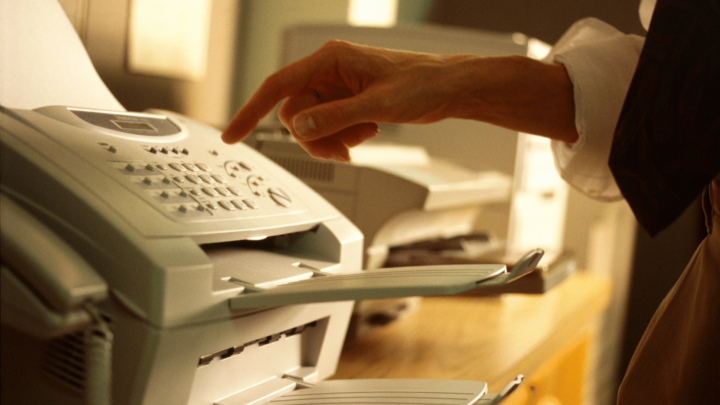 Faxing isn't going away anytime soon. While it is true that fax machines are no longer the only option for businesses, they are still relevant and valuable tools. Countries like Japan still regard fax machines as vital for business communication.
Plus, this communication method has evolved to meet the needs of modern enterprises. It remains an irreplaceable technology for businesses seeking to secure the delivery of essential documents.
Based on a forecast report for 2022-2030, the global fax machine market will experience significant growth in the coming years. It's estimated that the fax machine market will have a compound annual growth rate (CAGR) of 5.3% from 2019-2030.
This optimistic view is due to several factors, including the increasing demand for cloud-based fax solutions and the need for businesses to improve their document management processes.
Which Industries Still Prefer Fax?
People will continue to fax as long as it remains a secure way to transmit sensitive information. It is especially prevalent in the following sectors.
Healthcare
Based on a 2019 report, about 90% of the healthcare sector still uses fax as a method of communication. Compliance with the Health Insurance Portability and Accountability Act (HIPAA) is the primary reason the healthcare industry still relies on this technology. It provides a familiar and relatively secure way to send PHI.
Legal
Law firms and government offices still use faxing to send official documents. Examples include contracts, government forms, and public records from courthouses. It is a secure and efficient way to deliver paperwork, which must be in its original form when received.
Finance
Fax is considered the most secure way to deliver time-sensitive information, such as billing statements, account details, and transaction history. The Gramm-Leach-Bliley Act (GLBA) requires financial companies to ensure the confidentiality of customer information. Faxing helps these companies comply with the law as it encrypts data during transmission.
Manufacturing
Manufacturers use fax to send invoices, purchase orders, quote requests, and other paperwork. Transmitting these types of data through fax helps companies ensure that the information is received by the intended recipient without alterations.
Real estate
Realtors deal with a lot of documents, including deeds, mortgages, lease agreements, and contracts. Faxing is a quick and easy way to send these documents, ensuring the intended party will receive them.
What Will Replace Fax Machines?
The fax machine has been a business staple for over a hundred years. With the advent of the internet, however, many predicted the demise of faxing. This was due to the widespread use of email and the rise of digital document formats like PDFs. They continue to provide a more efficient and user-friendly way to send documents than using a physical fax machine.
Even though email has become the primary means of communication, fax remains a reliable and secure way to deliver important documents.
Why Fax When There Is Email?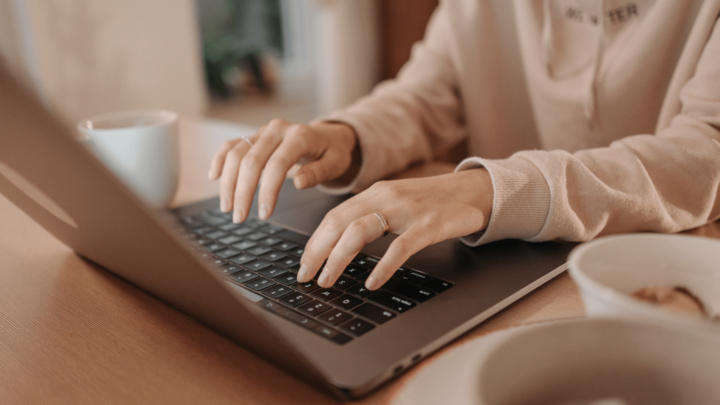 It's tempting to dismiss faxing in favor of email. Keep in mind that while sending an email is convenient, most email services do not use end-to-end encryption.
Email might be the most popular tool for business communication, but faxing is a far better choice if you wish to send confidential documents. Online fax services like iFax use the highest level of encryption to protect the most sensitive information.
Why not have the best of both worlds? You can enjoy the benefits of both communication methods when you use email to fax. This feature allows businesses to fax directly from email accounts like Gmail or Outlook.
What Are the Benefits of Online Faxing?
The most recent office-printing statistics reveal that companies spend 1% to 3% of their revenue on printing alone. This can also lead to a decrease in business revenue by up to 14%.
In contrast, online faxing is cost-effective and offers a myriad of benefits. Today's businesses can use online fax services to streamline their communications and stay connected with their clients and partners. Here are its top advantages:
Convenience
Digital faxing eliminates the need for a physical fax machine. It offers location independence, allowing users to send and receive faxes anywhere in the world at any time. You can access your account from most devices, including your laptop, smartphone, and tablet.
Security
Online fax services, such as iFax, store your documents in a secure, cloud-based platform that only authorized personnel can access. They are also encrypted during transmission, ensuring your information is safe from prying eyes.
Compliance
Digital faxing can help businesses comply with industry-specific regulations, such as HIPAA and the GLBA. These services help enterprises protect customer information. You also need to ensure that the service you choose adheres to local laws and international standards.
Cost-effective
Say goodbye to costly paper, ink, or toner. You also don't need a physical fax machine, which can be a significant expense due to the setup and maintenance costs. Plus, you can save on fees when faxing to recipients abroad.
Experience the Future of Faxing Through iFax
When you use our app, you can:
Guarantee secure document transmission
One of the best reasons to rely on iFax is that you can ensure compliance with industry regulations like HIPAA and GLBA. We also use military-grade encryption to secure all inbound and outbound transmissions.
Integrate iFax with third-party software
You can connect iFax with productivity tools, document management systems, and cloud storage. This way, you don't have to switch between platforms and disrupt your workflow.
Access digital fax on multiple devices
Stay connected and productive, even when you're on the go. We offer an app that's compatible with Windows, Mac, iOS, and Android. You can use it on your desktop, laptop, mobile phone, or tablet.
With our app, you can sync your records and numbers across all your devices, making it easy to stay organized and efficient. It takes seconds to back up your files to Dropbox, Google Drive, and OneDrive.
The future of faxing will be digital, and you can experience it firsthand. Start sending and receiving faxes for as low as $1.99 per page.
Get started for free today.
cloud faxing
fax software
internet faxing
Online faxing
virtual faxing