The Brother MFC 6900 stands out in office equipment with its comprehensive list of features. Built to address the requirements of modern businesses, this multifunctional device serves as a printer, scanner, copier, and fax machine. Its versatility alone is invaluable for consolidating office setup and optimizing productivity.
In this post, we'll dive into the notable features of the Brother MFC 6900 and its practical usage. We will also compare it to online faxing services that have gained popularity in recent years.
Notable Features of the Brother MFC 6900 Fax Machine
The Brother MFC 6900 fax machine boasts noteworthy features that make it attractive to businesses that require efficiency and dependability.
Let's examine some of its core features below:
High-speed faxing
The Brother MFC 6900 excels in delivering fax transmissions quickly and efficiently. With a high-speed 33.6 kbps modem, you can send and receive faxes without wasting valuable time.
Secure faxing options
The Brother MFC 6900 comes equipped with secure function locks 3.0, 802.1x, and IPsec security protocols. You may also utilize its Print Archive, Secure Reset, Certificate Management, and Near Field Communication features for added security.
Top-notch printing
The printing capabilities of the Brother MFC 6900 are top-notch. This device delivers outstanding outputs of up to 1200 x 1200 dpi, so you can be sure that your documents are of high quality.
User-friendly touchscreen
The Brother MFC 6900 boasts an intuitive 12.3cm color touchscreen interface designed with your convenience in mind. With intuitive controls and clear menus, you can access various functions and settings with ease.
Seamless integration
The Brother MFC 6900 offers compatibility with various operating systems such as AirPrint, Android Print, Brother Apps, Dropbox, and more. This enables smooth integration with your workflow, allowing for efficient document management.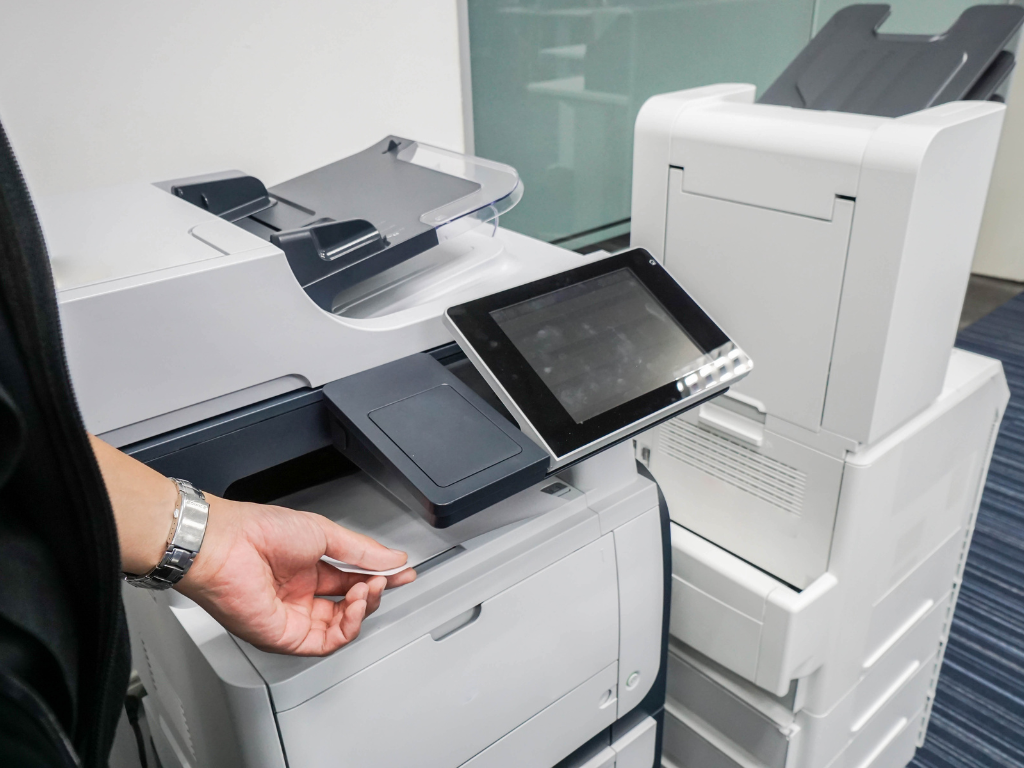 How to Use the Brother MFC 6900 for Sending and Receiving Faxes
Faxing with Brother MFC 6900 is an effortless experience. Here's our step-by-step guide on how to maximize this function:
Sending faxes
Prepare the necessary documents. Ensure that the document you want to fax is ready for transmission.
Load the document. If you have a physical document, place it face-down in the automatic document feeder (ADF).
Set up the fax. On the Brother MFC 6900, locate the fax interface. This is usually accessed through the device's control panel or touchscreen display.
Enter recipient details. Using the keypad or touchscreen, enter the recipient's fax number.
Adjust fax settings. If needed, you can adjust additional settings such as fax resolution, contrast, or transmission speed.
Send the fax. Once you have entered the recipient's fax number and adjusted any necessary settings, press the Send/Start button to initiate the fax transmission.
Monitor the fax transmission. You can monitor the progress on the device's display or control panel.
Confirm successful transmission. After the fax has been sent, it's a good practice to confirm with the recipient that they have received the fax successfully.
Receiving faxes
Check if the Brother MFC 6900 is powered on and connected to a working telephone line.
Access the fax settings on the device and ensure that it is set to "Auto Receive" or a similar mode that enables automatic fax reception.
Await incoming faxes. When someone sends a fax to the number associated with your Brother MFC 6900, the device will automatically receive the incoming fax.
Retrieve received faxes. Once the fax has been received, you can access it either in printed or digital form. If saved digitally, you can navigate the device's interface to find the received fax files.
By following these steps, you can effectively utilize the fax functionality of the Brother MFC 6900. You may now start sending and receiving important documents and facilitating efficient communication within your business or organization.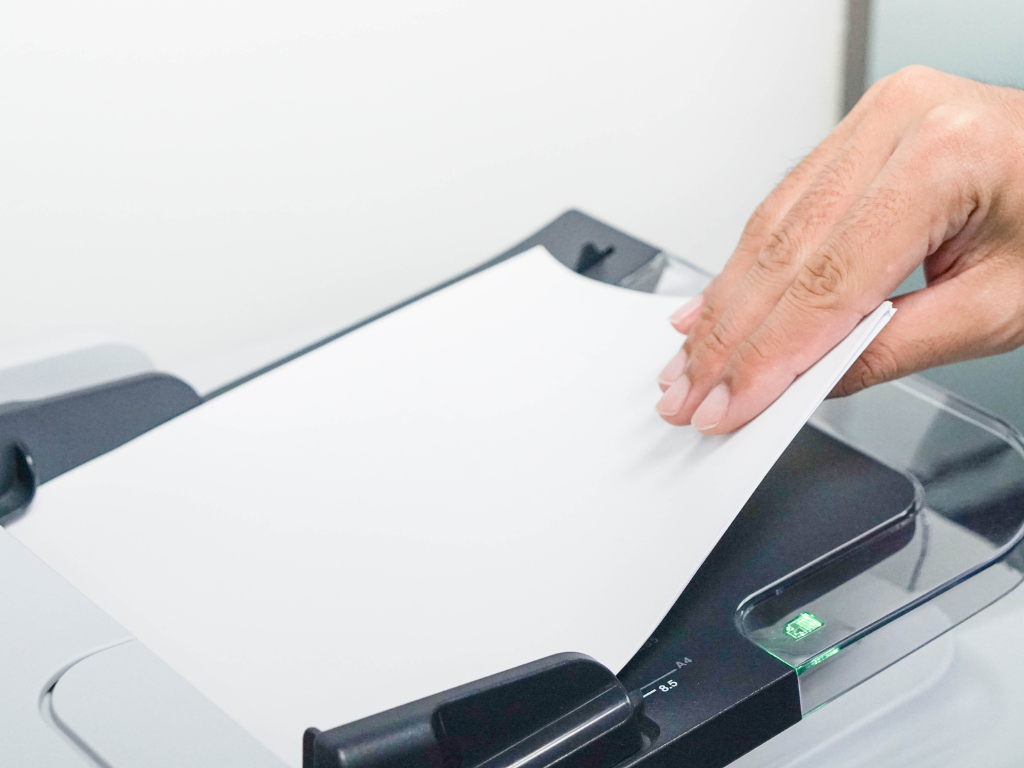 Advantages of Online Faxing Solutions Over Traditional Fax Machines
Online faxing has many benefits over traditional fax machines. Let's examine some noteworthy advantages of this modern faxing method below:
Greater fax reliability
Online faxing reduces unsuccessful transmissions caused by busy signals, paper jams, or other problems frequently connected with traditional fax machines. Online faxing services offer you a more dependable and consistent faxing experience by utilizing the power of the internet. This guarantees that your crucial papers reach their intended recipients without delays.
Advanced fax tracking and notifications
Advanced tracking and notifying tools are frequently available with online faxing service providers. Real-time fax notifications on the status of your transmitted faxes are available, such as delivery confirmation, read receipts, or failed transmission alerts. When you are aware of the status of your fax messages, it gives you more control and peace of mind.
Reduced hardware and maintenance
Online faxing removes the need for physical fax machines, lowering the cost of hardware and simplifying maintenance procedures. You will save money and office space by not having to bother about buying, setting up, and servicing fax machines. Online faxing services manage the technical and infrastructure components, relieving you of the responsibility of equipment upkeep.
Overall, these advantages offer more than just increases in productivity and efficiency for fax communications. Furthermore, they provide cost reductions, compliance enhancements, improved operations, and flexibility to contemporary business practices.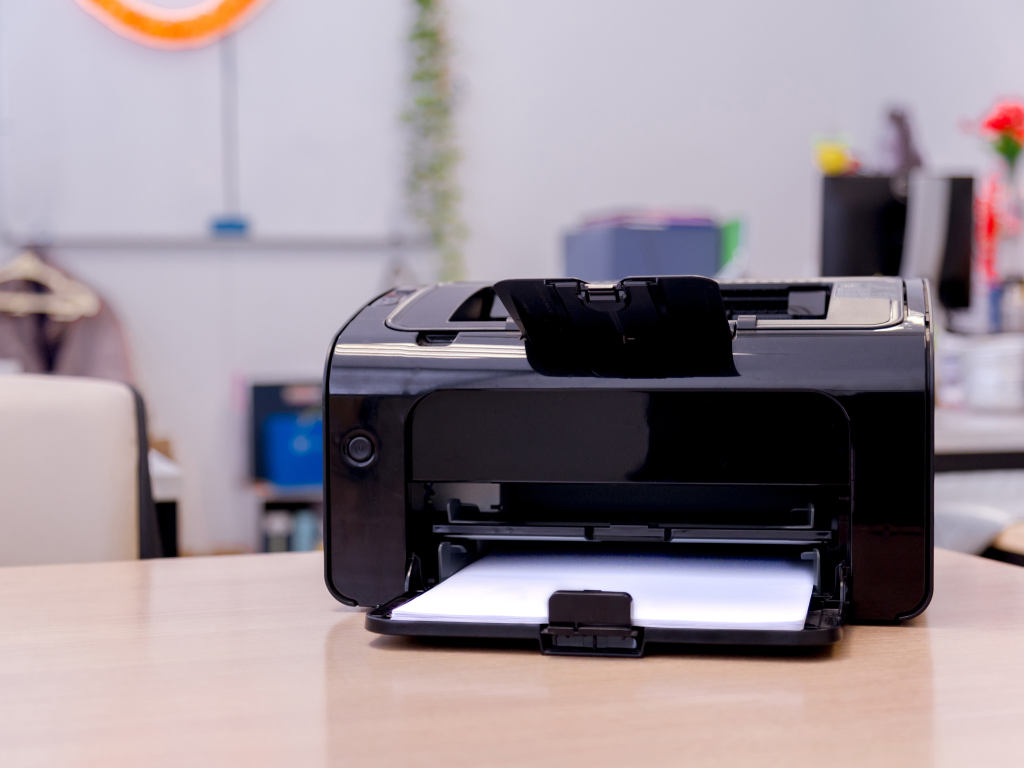 Brother MFC 6900 Fax Machine vs. iFax: Pros and Cons
iFax is an established online faxing service. This modern tool enables users to send and receive online faxes without traditional fax machines. You simply need the app on your smartphone or access it via the web interface. All in all, iFax provides you with a flexible communications solution.
Now, let's proceed with the comparison of the Brother MFC 6900 fax machine and iFax:
Brother MFC 6900 Fax Machine
Pros
Familiarity and ease of use. Traditional fax machines like the Brother MFC 6900 provide customers with an already-established user experience. This makes the transition to new faxing methods faster and simpler.
Instant access to hard copies. With the Brother MFC 6900, incoming faxes can be printed out for instantaneous hard copy access. This is an advantageous feature for businesses such as legal or healthcare practices.
Reliable hardware solution. As a physical fax machine, the Brother MFC 6900 provides you with a dependable hardware solution. It operates independently of internet connectivity, ensuring transmissions continue even during network disruptions or outages.
Cons
Limited scalability. The Brother MFC 6900 has physical limitations in terms of fax capacity and scalability. As your business grows and fax volumes increase, you may need to invest in additional or newer fax machines.
Manual document handling. The physical nature of the Brother MFC 6900 requires manual document preparation, such as feeding documents. This process can be time-consuming for you if you have multiple or frequent faxing needs.
iFax
Pros
Global accessibility. With iFax, you can send and receive faxes from anywhere in the world. This global accessibility is particularly beneficial if you have international operations or clients.
Advanced security features. iFax offers you advanced security measures to protect your sensitive information during transmission. Encryption protocols and secure data storage ensure that your faxes remain confidential, providing you peace of mind.
Digital document management and organization. iFax simplifies document management by providing you with digital storage and organization features. You can store, categorize, and search for faxes digitally, eliminating the need for physical storage.
Cons
Learning curve. Traditional fax machine users may need some time to adjust to the digital interface of iFax. However, it will only take you a little time before you can become acquainted with its key features and offerings.
In the end, iFax stands out from the Brother MFC 6900 fax machine by providing many advantages over it. iFax is the undisputed faxing solution in the market today for businesses looking for modern fax experiences.
Join thousands of satisfied users and revolutionize your faxing experience today. Sign up for iFax now.
brother fax machine
Brother MFC 6900
Brother MFC 6900 fax machine