An office printer like the Canon PIXMA TR 4522 can be a valuable tool for anyone running a small office or business. It lets you print on demand, allowing you to skip the long lines at nearby print centers. More importantly, you can use it to send and receive faxes. There's no need to purchase a separate fax machine.
In this post, you will learn how to fax using the Canon PIXMA TR4522 printer. You may be used to faxing online, but having an all-in-one printer has its own perks.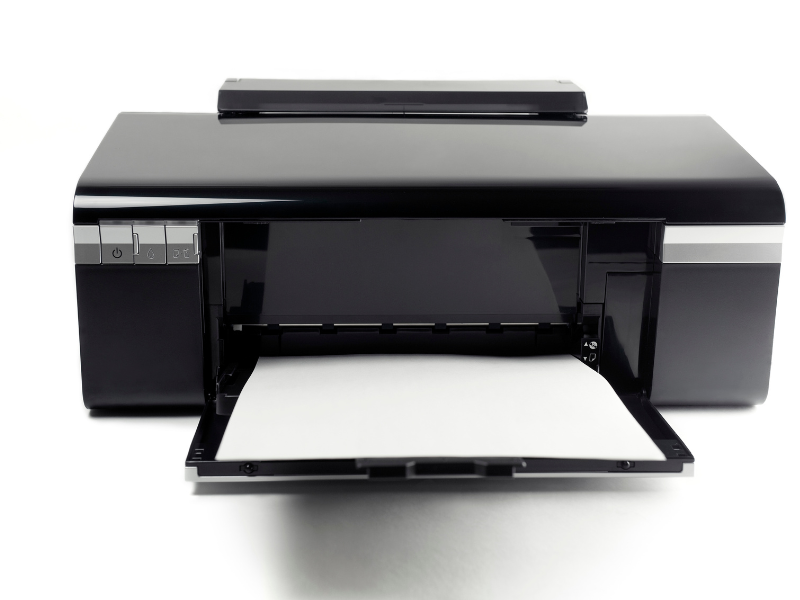 Canon PIXMA TR 4522: Key Fax Features
Compact design
Compared to traditional fax machines, the Canon PIXMA TR 4522 takes up less space. With its streamlined appearance, you won't have to worry about cluttering your work cubicle with bulky equipment. It's also easy to transport and store, making it an ideal choice for anyone working in a small office. You can also conveniently place this printer on any small work desk at home.
Speedy fax transmissions
The Canon TR4522 all-in-one printer has a built-in fax modem that allows you to fax essential office files on time. It only takes approximately 3 seconds to fax a black page and less than a minute for colored documents. The shorter the waiting time, the faster you can accomplish tasks. You can also minimize delays, leading to increased efficiency and successful outcomes.
Wireless printing
The Canon PIXMA TR 4522 printer supports wireless printing, which means you can print without wires or cables. You only need to connect the printer to the same Wi-Fi network as your office computer. This way, you're free to move around and print any document.
High fax memory capacity
This PIXMA model can store up to 50 pages in its memory. It also has a built-in memory backup, so your faxes remain accessible in case something unexpected disrupts your faxing process. You can also retrieve the stored pages anytime, whenever you need to.
Group dialing and caller rejection
With the Canon PIXMA TR 4522, you can create group dial lists, each storing up to 19 fax numbers, which totals to 361 contacts. Thus, you can save time and effort faxing the same document to multiple recipients. You can effortlessly send faxes in bulk while avoiding the hassle of manual data entry. As for incoming faxes, you can enable caller rejection to prevent the printer from printing junk faxes.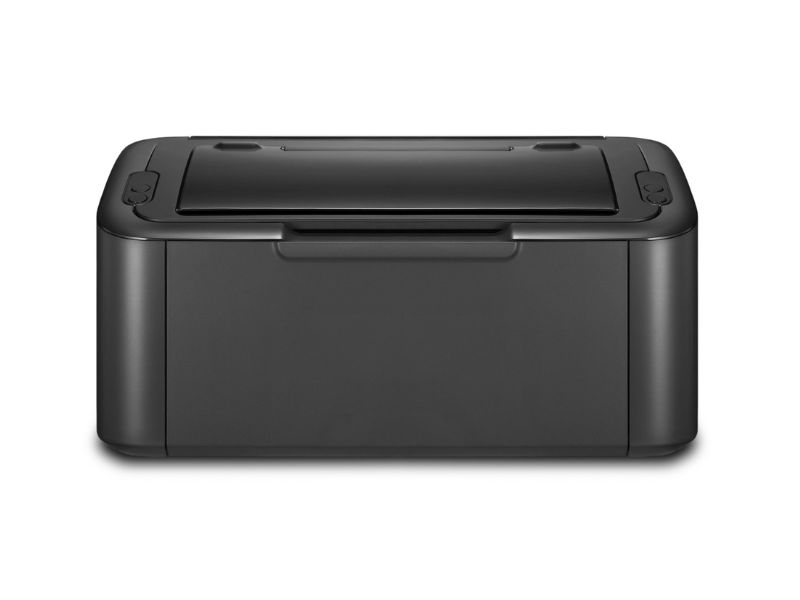 How to Set Up the Canon PIXMA TR4522 Printer for Faxing
Sending a fax using the Canon PIXMA TR 4522 requires no complicated setup. You only need to ensure that you are following the correct process.
Here is a step-by-step guide to help you get started:
Ready your printer. See to it that it's properly connected to your laptop or computer. There should also be enough ink and paper to cover all your faxing needs.
Turn the printer on, then place the document you want to fax on the scanner bed. If your fax consists of multiple pages, you can place them on the ADF (automatic document feeder). Place them face up.
Next, press the Fax button (the one with the phone and paper icon).
On the dial pad, enter your recipient's fax number.
When you're ready to fax, press OK. The printer will then dial the number you entered.
You will know if the fax has been sent successfully by checking the confirmation message on the printer's display. You can also verify it by double-checking the details on the printed confirmation page.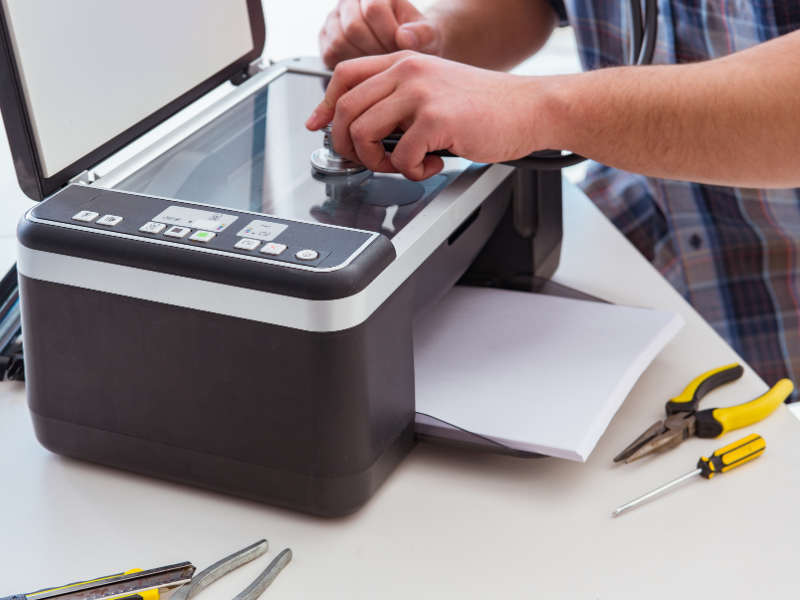 Troubleshooting Common Fax Issues
When it comes to faxing, there will come a point where you will encounter common issues like failed fax transmissions. Usually, these problems can be easily fixed by simple troubleshooting. You don't need to call an expert to correct the problem.
Fax not sending
Your fax may fail due to a poor connection or an incorrect number. Either try resending the fax with the correct number or wait until the line is no longer busy. It's also possible that your printer is running out of paper or ink.
Poor fax quality
Either your printer is running low on ink, or it could be due to incorrect fax settings. Check if you've made the correct fax configuration. Also, check for specks of dirt or smudges on the scanner glass. They may be obstructing the printer from producing an accurate copy.
Software or firmware issues
Another common issue that you may encounter while faxing with Canon PIXMA TR4522 is firmware incompatibility. Usually, this can be quickly resolved by updating the software or firmware. If the issue persists, you may contact Canon for further assistance.
Online Fax vs Canon PIXMA All-In-One Printers
As you know, faxing using the Canon PIXMA TR 4522 means you must be near it to send a fax. You must still produce hard copies and manually place them on the document feeder. If the ink runs out, you have no choice but to buy a replacement.
Whereas, with online faxing, you don't have to stress over the fact that your fax machine or printer could be running out of ink. You also don't need to worry about paper jams or technical glitches. You can also fax documents remotely using your laptop or phone.
By faxing online, you can save money on paper and ink costs. More importantly, you can implement better security measures to safeguard your faxes from unauthorized access. You can encrypt your confidential files while in transit and restrict users from viewing a specific fax without permission. Plus, you can prevent the unintentional disclosure of sensitive data due to reckless human actions.
Keep Your Confidential Information Safe With iFax
With the Canon PIXMA TR 4522, you can conveniently send and receive faxes in the office. There's also no need to worry about bulky machines since its compact design makes it the ideal solution for small workspaces. Still, it offers little security, especially when you need to fax documents that contain sensitive information.
With iFax, you can fax sensitive documents while meeting your industry's regulatory guidelines. Not only does our online fax service help streamline your fax process, but it also safeguards your confidential files. With our end-to-end encryption, you are at peace knowing that no unauthorized user can access your sensitive information.
Best of all, it's easy to scale your business depending on your growing needs. Your data will also remain secure even as your business expands.
So why risk exposing your documents when you can switch to a convenient, safe, and reliable solution that won't break the bank?
Sign up today to start faxing securely and efficiently.
canon fax machines
canon printers
fax machines