The best HIPAA compliant cloud storage services provide robust security measures to ensure compliance with the Health Insurance Portability and Accountability Act (HIPAA). This means the cloud storage provider should have substantial physical, technical, and administrative safeguards to protect sensitive health data. In addition, it should be willing to sign a Business Associate Agreement (BAA).
Here are the 5 best HIPAA compliant cloud storage software and solutions of 2024:
Top 5 HIPAA Compliant Cloud Storage Solutions
Is your cloud storage HIPAA compliant? If not, consider choosing among the best options available.
1. Sync
Trusted by healthcare practitioners like the Canadian Red Cross, Breakthrough Autism, and Mount Sinai Hospital, Sync is one of the leading cloud storage solutions that comply with HIPAA. It offers SOC 2 Type 1 compliance, end-to-end encryption, two-factor authentication (2FA), unlimited storage, custom branding, administrative controls, activity logs, and role-based access controls (RBAC) for $15 per user on a monthly subscription.
2. Amazon Web Services (AWS)
An industry leader in cloud security, AWS says that it aligns its HIPAA risk management with FedRAMP and NIST 800-53. FedRAMP is a certification designed for providers used by federal agencies. NIST 800-53 is a publication by the National Institute of Standards and Technology that outlines the US federal information security and privacy controls. AWS uses pay-as-you-go pricing, meaning you only pay for the cloud services and resources you use.
3. Google Cloud
Google Cloud is another popular cloud storage service that supports HIPAA compliance. According to its website, a security engineering team comprised of 700 people built its infrastructure, which attests to its capability to handle and protect sensitive data. On top of this, the cloud storage provider also undergoes third party audits for several security standards related to the integrity of its data centers and the protection of protected health information(PHI).
Like AWS, Google Cloud offers pay-as-you-go pricing.
4. Microsoft OneDrive for Business
If your business needs integration with Office apps, Microsoft OneDrive is your cloud storage. Microsoft supports HIPAA by limiting PHI use and disclosures to only those necessary and with its various compliance offerings.
Its cloud storage, OneDrive for Business, defends your business against advanced cyber threats and gives users controlled access to sensitive information. You can get OneDrive under the Microsoft 365 Business Premium plan at $22.00 monthly.
5. Dropbox
Dropbox supports HIPAA compliance with solid security features. It offers two-step verification, single sign-on (SSO), TLS encryption, and 256-bit AES encryption. Moreover, it has undergone third-party audits, such as ISO 27001 and SOC 2, to verify its compliance with security standards.
Do note that you must use a paid Dropbox Standard ($15 per month) or Dropbox Advanced ($24 per month) plan to achieve and maintain HIPAA compliance.
Read: Is Dropbox HIPAA-compliant?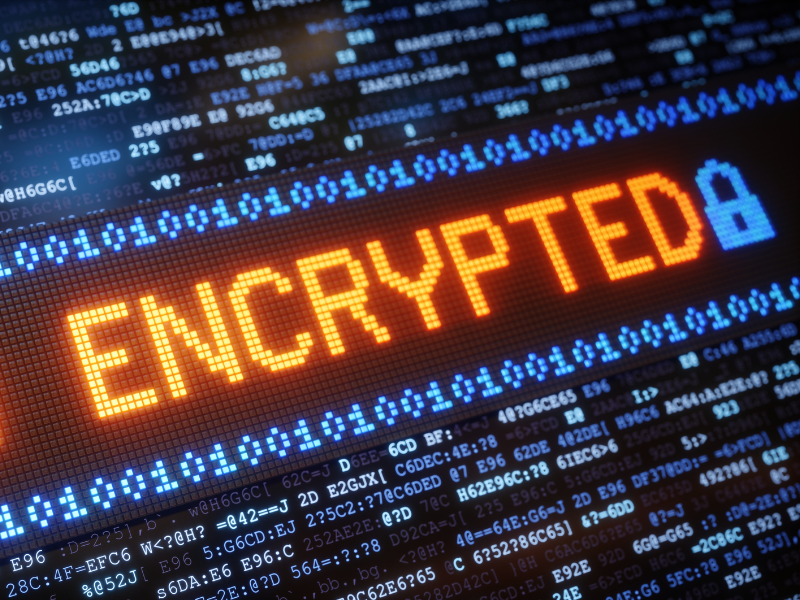 Key Features of HIPAA Compliant Cloud Storage Software
Data encryption and security
Data encryption ensures that the PHI in your stored files remains private and confidential. Unfortunately, documents transmitted online, either through email or internet fax, are prone to interception and theft by malicious actors. Data encryption aims to safeguard the files and make them unreadable in case they fall into the hands of unauthorized individuals.
Thus, it's a must for a cloud storage service to employ 256-bit Advanced Encryption Standard (AES), which is the standard for safeguarding electronic data. Besides this, TLS/SSL encryption should protect data in transit, which enables server authentication and detects data tampering.
Access controls and audit trails
HIPAA limits the use, disclosure, and request for PHI to the minimum necessary. This includes restricting data access to authorized staff and giving them only the required information for them to be able to do their jobs. HIPAA cloud storage solutions should have access controls in place, so your patient data is off-limits to unauthorized personnel.
Strong passwords, multi-factor authentication, RBAC, and administrative controls are just some ways cloud storage providers implement access controls. Moreover, detailed audit trails help you keep a close eye on whoever tries to access, modify, or edit your files.
Compliance monitoring
Compliance monitoring ensures that your cloud storage solutions meet regulatory standards. Today, there are online solutions that help you monitor your cloud infrastructure for compliance with HIPAA and other regulatory standards, such as PCI DSS, SOC2, and NIST.
Moreover, you can reduce risks by availing of a risk assessment provided by a third party. This process offers a comprehensive evaluation of your privacy and security protocols. It also provides insights into possible risks and the mitigation measures you can take to strengthen your system defenses.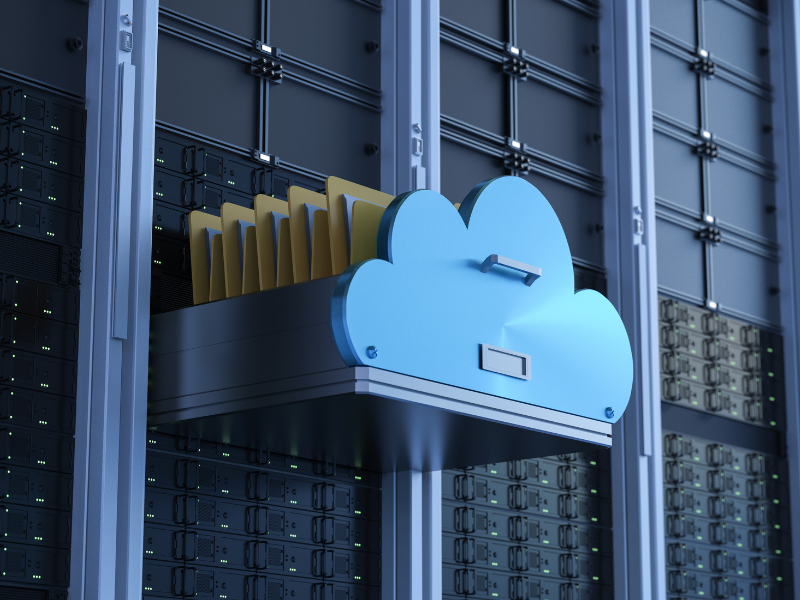 Benefits of Using HIPAA Compliant Cloud Storage
Data accessibility and collaboration
HIPAA-compliant cloud storage allows for worry-free data access and team collaboration. You can access patient records, medical histories, and diagnostic reports securely online or even while on the move. This feature comes in handy in emergencies like pandemics or natural disasters.
With cloud storage that is HIPAA compliant, a team of medical practitioners can access and collaborate on patient data simultaneously with minimal worries of it being intercepted. This allows for faster workflows and more efficient decision-making.
Data backup and disaster recovery
Disasters and data loss can occur unexpectedly. HIPAA cloud storage solutions offer data recovery mechanisms, so you don't have to worry about losing patient data in case of unforeseen events. For instance, in a natural disaster, server malfunction, or cyber attack, the proper recovery solutions should have redundancy across multiple data centers, allowing storage of patient data in various locations. This helps you recover lost data swiftly and ensure medical care continuity.
Legal compliance and data security
HIPAA compliance is a must for healthcare providers. Storing data in HIPAA compliant cloud environments ensures that you align with the strict regulations of HIPAA. Not doing so can lead to massive fines and other legal issues. Moreover, choosing cloud storage that's HIPAA compliant demonstrates your commitment to protecting patient data and strengthens customer trust.
Choose the Right HIPAA Compliant Cloud Storage Provider
With all the available options, choosing the best HIPAA compliant cloud storage that fits your needs and preferences can be challenging. Still, it pays to consider crucial factors like features and benefits. After all, your cloud storage of choice must not only meet strict privacy and security requirements. It must also provide seamless integrations with your existing systems.
It pays to do thorough research and look for comprehensive reviews from other users and industry experts.
cloud storage
cloud storage software
cloud storage solutions