Google Workspace compliance with HIPAA ensures that your data remains safe and secure. Using Google products such as Gmail, Calendar, Meet, and Drive is convenient for customers and businesses. Still, it's best to determine beforehand whether it's safe to use for handling protected health information (PHI).
The question is, how do you know if Google Workspace is HIPAA-compliant? There are several steps you can take to find out.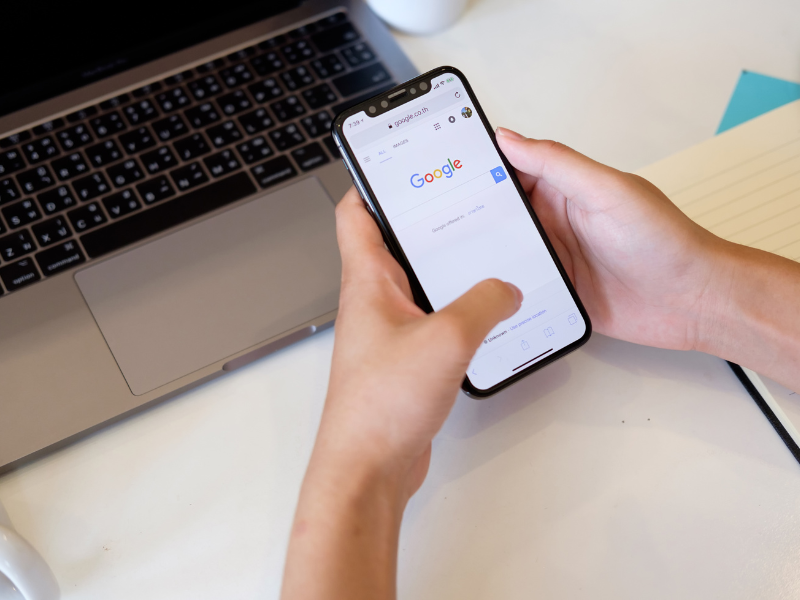 Is Google Workspace HIPAA-Compliant?
The short answer is yes and no. Not all Google Workspace products are HIPAA-compliant.
Firstly, Google strictly requires Workspace administrators to review and accept a Business Associate Agreement (BAA) before using its services for handling PHI.
Google's BAA only covers certain products in its productivity suite, including Gmail, Calendar, Drive (Docs, Sheets, Slides, and Forms), Google Chat, and Meet. It is important to note that the Alphabet subsidiary does not provide BAA signing for the free versions of its services.
Here are other Google Workspace products with a signed BAA:
Apps Script
Keep
Sites
Jamboard
Hangouts (chat messaging feature only)
Google Voice (managed users only)
Google Cloud Search
Cloud Identity Management
Google Groups
Google Tasks and Vault
You can go to Google's HIPAA Implementation Guide to learn more about how to configure these products to meet HIPAA requirements.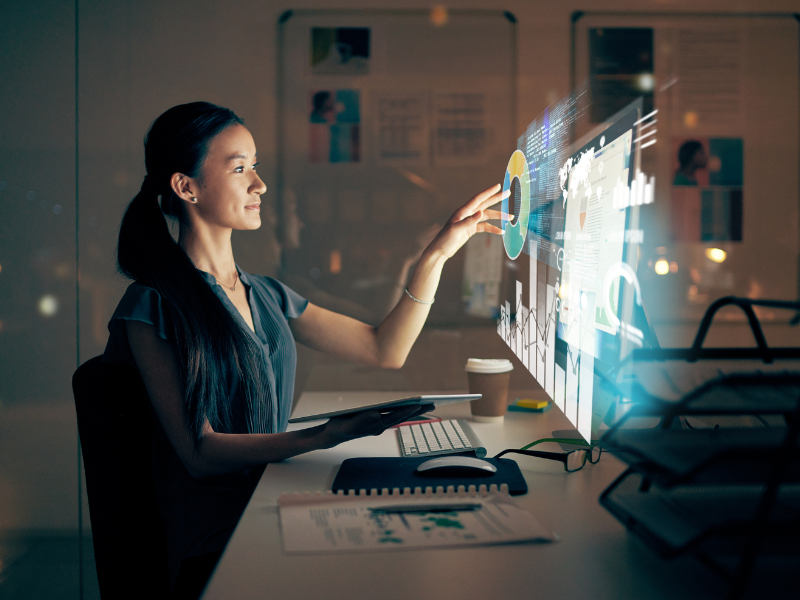 The Significance of Cloud Productivity Tools in Healthcare
Cloud computing solutions provide users with ease of use at an affordable price. By using cloud services like Google Workspace, providers only pay for their chosen applications. Also, it allows healthcare professionals to streamline processes and securely access patient data from any location or device.
Here are the top five benefits of cloud computing for healthcare.
1. Real-time collaboration
Medical providers can easily collaborate using Google Workspace products like Gmail and Meet. They can schedule medical appointments, develop care plans, and transfer patient records online. It allows for faster clinical decision-making and timely treatments, with the possibility to monitor and assess patient progress remotely and in real time.
2. Data storage
Cloud computing makes it easy for healthcare providers to store data, access documents, and manage medical records whenever necessary. It's less hassle and more secure than traditional storage options, like locking important medical files in steel storage cabinets.
3. Scalability
Cloud solutions like Google Workspace enable healthcare providers to scale up or down according to ever-changing patient data volumes. For instance, the influx of patients increases during the flu season. By this time, hospitals and clinics can meet the increased demands without investing in additional hardware or workforce.
4. Cost
Medical providers don't need to purchase expensive systems and equipment when using cloud productivity tools. Google Workspace applications come with cheaper subscription fees and are far more cost effective than traditional on-premise solutions.
5. Security
Most cloud solutions offer risk management and security services to safeguard users from breaches and hacking incidents. Besides providing efficient and accessible storage, cloud-based storage and productivity platforms offer disaster recovery options in case of data leaks. Such factors play a critical role in enhancing overall data security.
The Risks of Using Google Workspace in Healthcare
Like any other technology, Google Workspace poses some risks and can only protect users to a certain extent. Below are some vulnerabilities and dangers of using Google Workspace in a healthcare setup.
Data security concerns
Google claims that you can access data and vital records anytime and anywhere as long as there's Internet access. Still, this level of convenience does not equate to complete protection. From a privacy and security perspective, storing information in the cloud poses serious data security concerns. Malicious actors can gain unauthorized access, compromising the privacy and safety of PHI and other sensitive information.
Lack of visibility
Google Workspace's ease of use and sharing capabilities can lead to a significant data breach, especially if there's a lack of visibility into who has authorized access to sensitive information. Thus, it's crucial to implement additional security measures such as multi-factor authentications, access controls, and regular audits to prevent unauthorized file sharing and data leakage.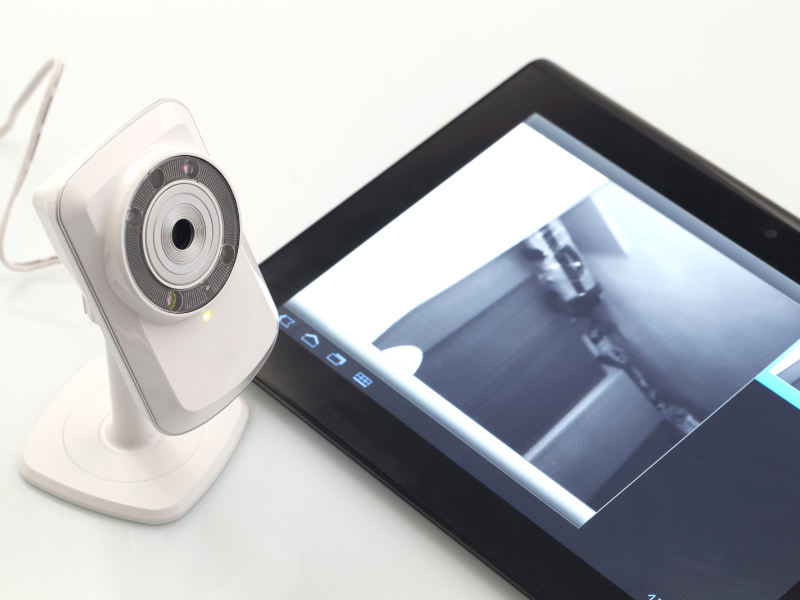 Potential HIPAA Violations
Below are some of the possible HIPAA violations to avoid when using Google Workspace:
Using Gmail to send PHI without encryption
While Gmail employs security measures, these don't guarantee PHI protection. HIPAA requires encryption and access controls such as proper user authentication and role-based access to prevent unauthorized recipients. Using Gmail for sending or storing PHI could result in a severe violation of HIPAA regulations.
Should you intend to use Gmail to transmit PHI securely, consider looking into online faxing by email as another possibility.
Recording meetings via Google Meet without consent
Primary care providers and other HIPAA-covered entities cannot use Google Meet's free version for telehealth consultations. It's only possible to do telehealth and record Meet meetings in the Workspace Enterprise platform, provided Google has already entered into a BAA with the covered entity. Also, obtaining the patient's consent is a must. They should be made aware that their consultation will be through Meet and that it will be recorded and stored for documentation purposes.
Alternatives to Google Workspace for HIPAA Compliance
While Google Workspace proves to be a valuable platform for healthcare providers to collaborate and manage data, there are equally secure and reliable alternatives that can help your organization ensure compliance with HIPAA.
Microsoft OneDrive: OneDrive can securely store and transmit ePHI because it comes with AES 256-bit encryption. Moreover, it also comes with added layers of security, such as two-factor authentication and SSL/TLS encryption.
Amazon Web Services (AWS): If Google Workspace is HIPAA-compliant, so is Amazon Web Services (AWS). It offers pay-as-you-go scalable cloud computing solutions for data storage, sharing, and management. Amazon also signs a BAA to support HIPAA compliance and uses AES 256-bit encryption to safeguard sensitive data.
iFax: More than just a simple online faxing tool, iFax offers a comprehensive HIPAA-compliant solution for enhancing productivity and efficiency. Plus, having it sign a BAA for PHI handling won't cost you any additional fee.
To sum things up, ensuring Google Workspace compliance with HIPAA requires a clear understanding of what it takes to safeguard sensitive healthcare data. Once you've configured the platform to meet HIPAA's specific requirements, you can confidently use it to streamline healthcare operations while avoiding compliance violations and fines.
google workspace
HIPAA compliance