Hundreds of healthcare data breaches happen annually, causing as much as $160 million in losses. Every healthcare organization must strive to protect themselves from these cyberattacks with the help of HIPAA-compliant VPN solutions.
VPN works as a shield, providing a secure data transmission channel so you can securely access telehealth services and protect patient-sensitive data.
Top 5 HIPAA-Compliant VPN Services:
Why Healthcare Needs HIPAA-Compliant VPNs
VPNs used to exist only for tech-savvy consumers, but now, they are a valuable protection tool for every organization in any industry. Especially in healthcare, VPNs give health practitioners secure remote access to patient information, which they can use for telehealth services and seamless collaboration among peers. This allows them to work from their personal devices and the comforts of their homes.
HIPAA-compliant VPN applications also protect against cyberattacks and data breaches, which can expose multiple patient records to malicious actors. By encrypting data transmissions, cybercriminals will have difficulty accessing sensitive information.
Here are the top HIPAA-compliant VPN software in the market: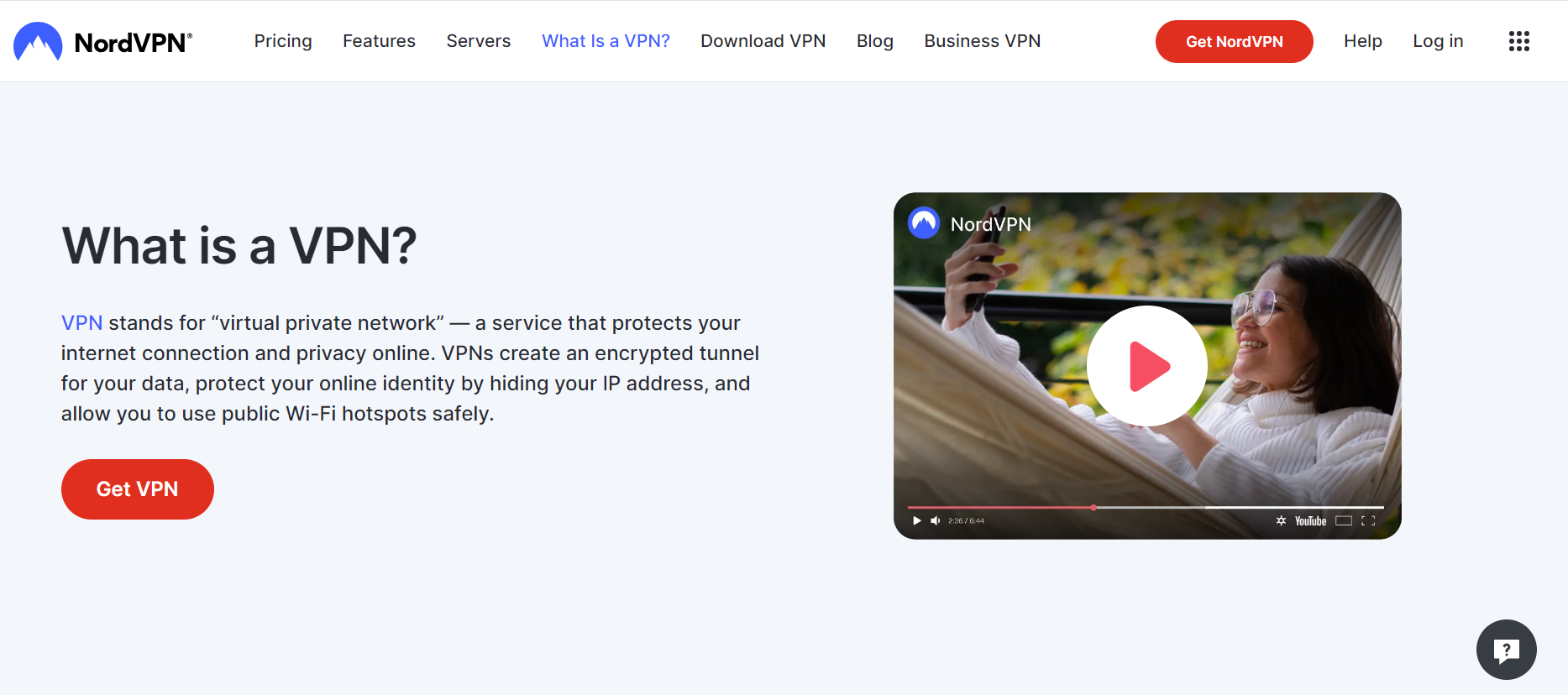 1. NordVPN
NordVPN has been offering online security for over 8 years and boasts blazing speeds and unlimited bandwidths. It uses an optimized network of 5800+ servers worldwide to power its services, which means less load and faster connections.
You can also purchase their password manager, data breach scanner, and up to 1 TB of secure cloud storage.
Pros:
Fast and reliable connection due to extensive server network
Automatic kill switch protects data in case of connection drops
Its dark web monitor can notify you in cases where your data gets compromised in a third-party breach
Cons:
Limited advanced network settings
Works with only 6 devices
Best for: Less tech-savvy practitioners who need a quick VPN setup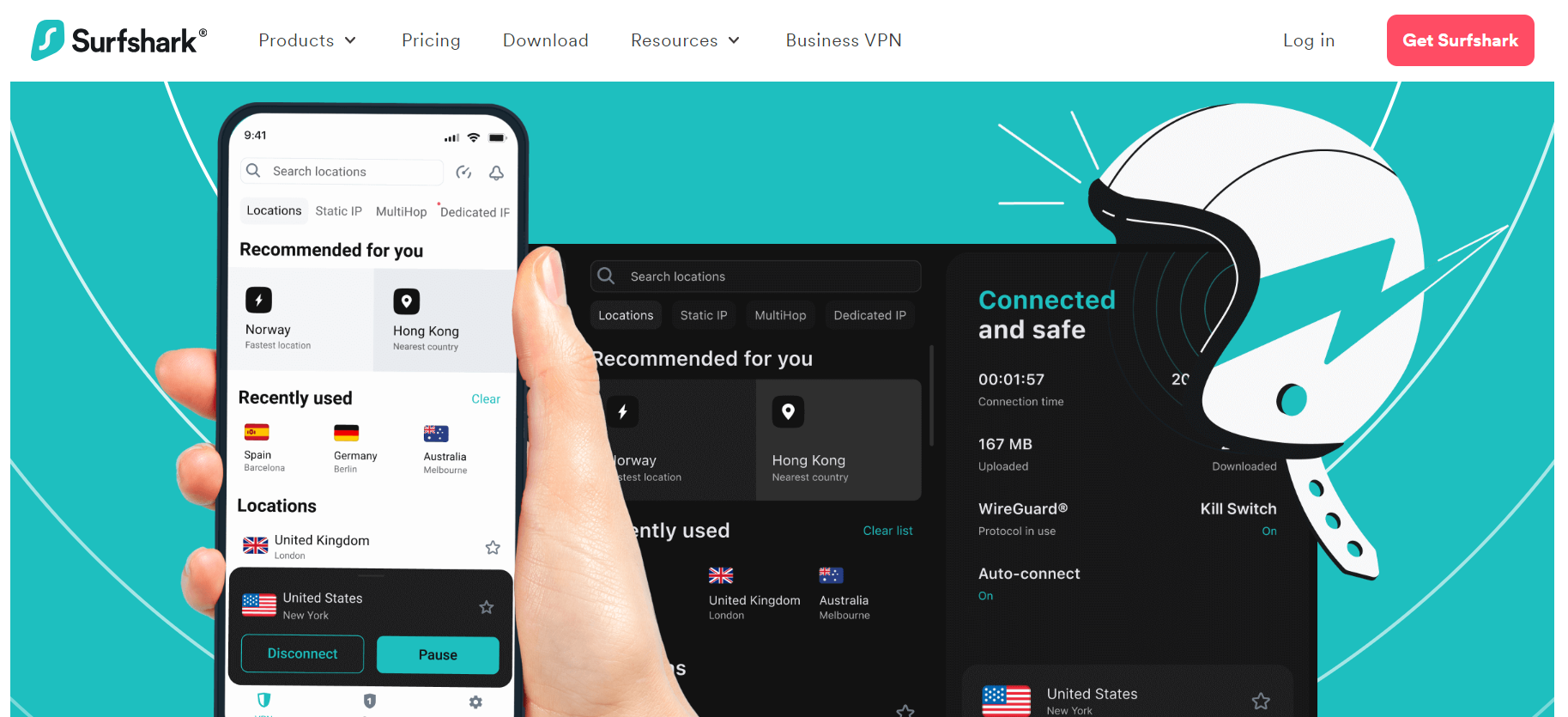 2. Surfshark VPN
Surfshark VPN uses exclusive VPN technology across 3200+ servers worldwide, providing an ultra-fast connection for unlimited devices. You can share your plan with the rest of your healthcare staff and secure all devices used to process protected health information (PHI).
Their VPN plan also includes an ad & malware blocker to protect you from malicious threats and a cookie pop-up blocker to prevent annoying cookie consent messages.
Pros:
Advanced encryption protocols using SDN (Security Defined Network)
Unlimited device connections
Progressive and innovative features like rotating IP and dynamic multihop
Cons:
Variable connection speeds depending on location
Limited advanced settings that don't allow customized configurations
Best for: Practices that need a VPN solution for multiple devices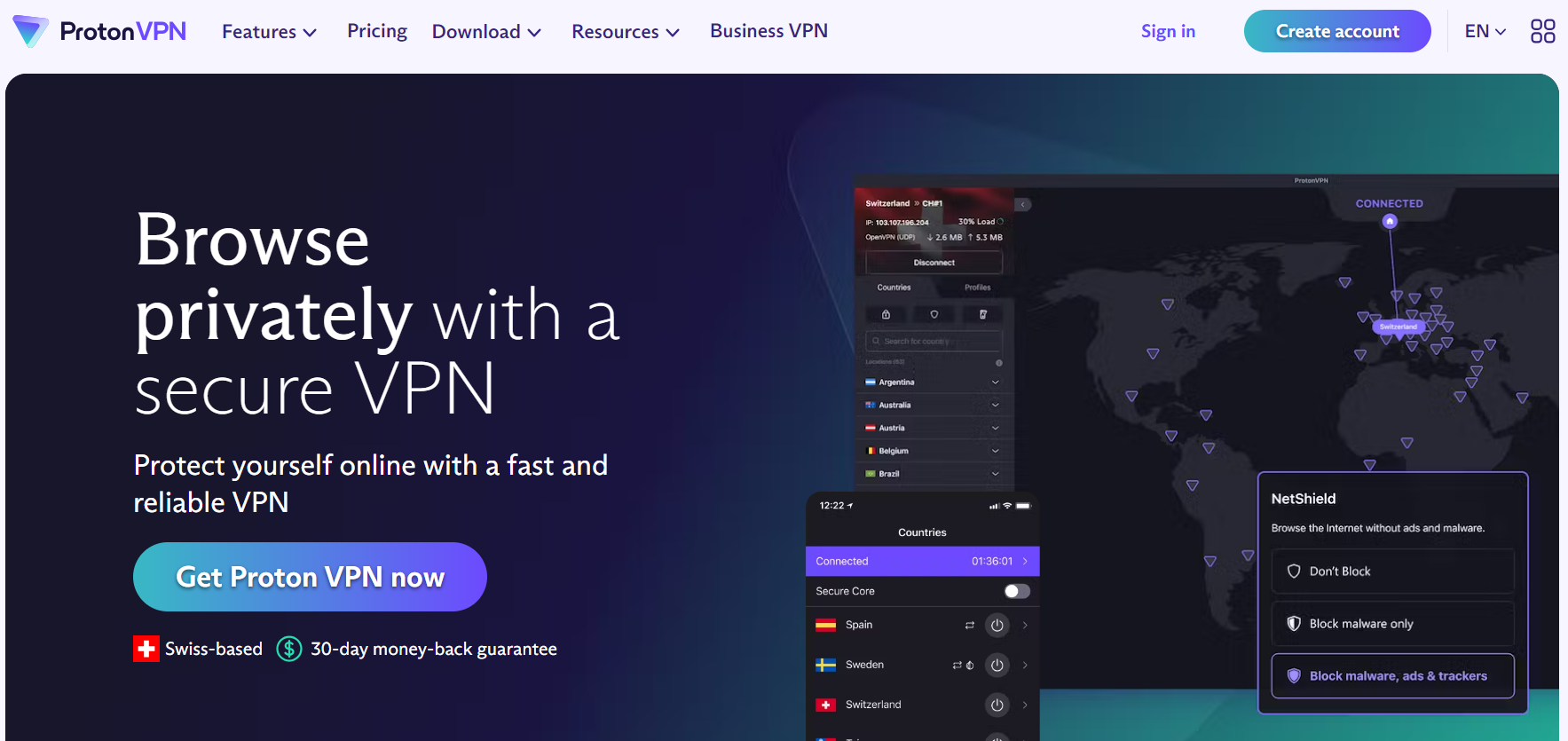 3. Proton VPN
Proton VPN is a Swiss-based VPN solution that offers a free version with the same security features as a paid subscription. It supports multiple platforms, including routers, and has a user-friendly interface to help you intuitively customize settings.
It supports 10 devices and provides up to 10 Gbps connection speeds. It follows a strict no-logs policy and first routes traffic through a Secure Core network of servers in Switzerland and Iceland. This increases your IP address anonymity so that even if endpoint servers are hacked, your information remains safe.
Pros:
Strong encryption network
Includes a free plan
Secure core servers
Cons:
Free plan limited to servers in three countries only
Best for: Health practitioners on a tight budget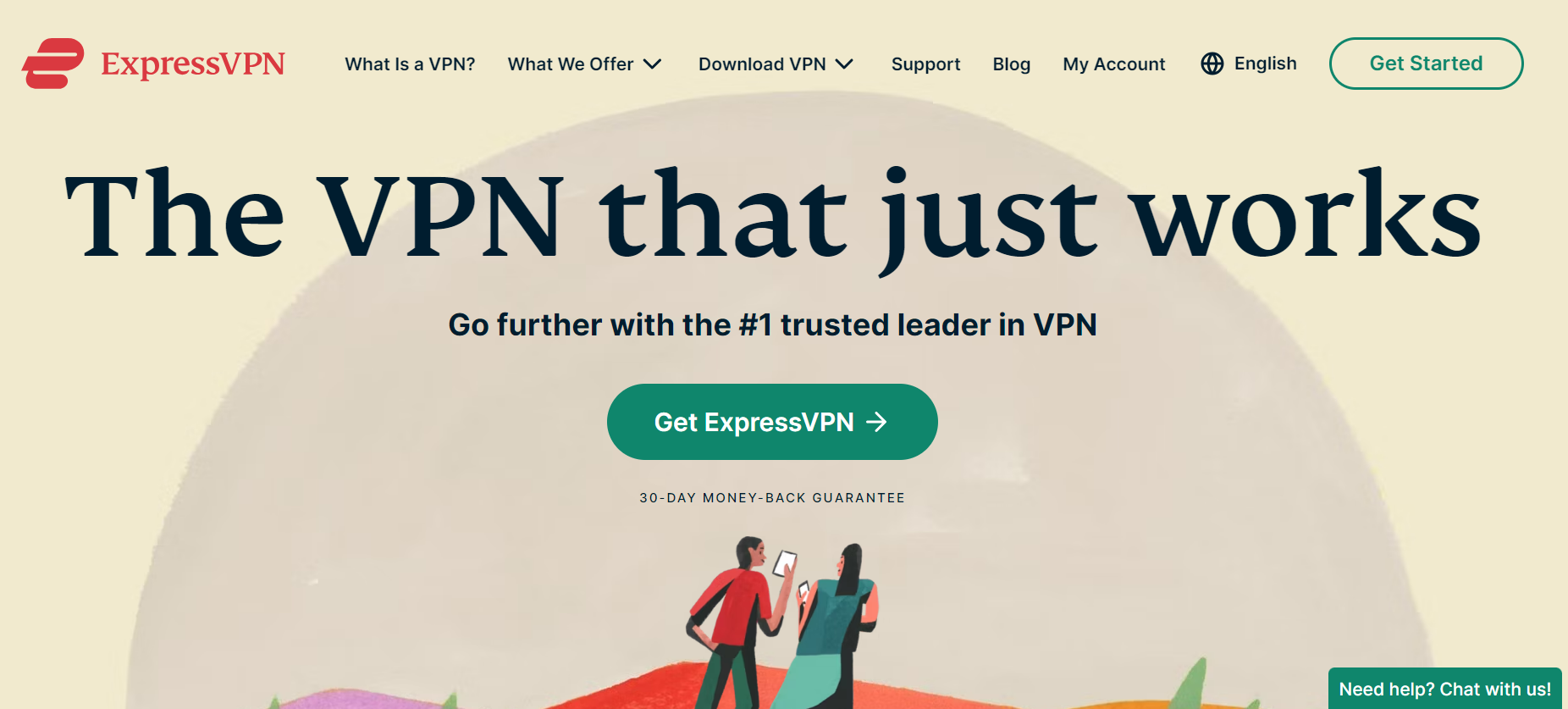 4. Express VPN
Express VPN has servers in 105 countries and can be installed on up to 8 devices running on different platforms such as Windows, Mac, iOS, and Android. It offers superior speeds and follows a strict no-logs policy, ensuring no healthcare data is ever kept in its servers.
It uses AES-256 encryption to protect your data and is rated the #1 premium VPN by CNET, TechRadar, and other tech websites.
Pros:
Has a split tunneling feature that lets you select which connections are run through the VPN and a regular internet connection
User-friendly interface
24/7 customer support
Cons:
Plans are more expensive than other VPNs
Doesn't have dedicated IP address services
Best for: Healthcare professionals who need a feature-rich VPN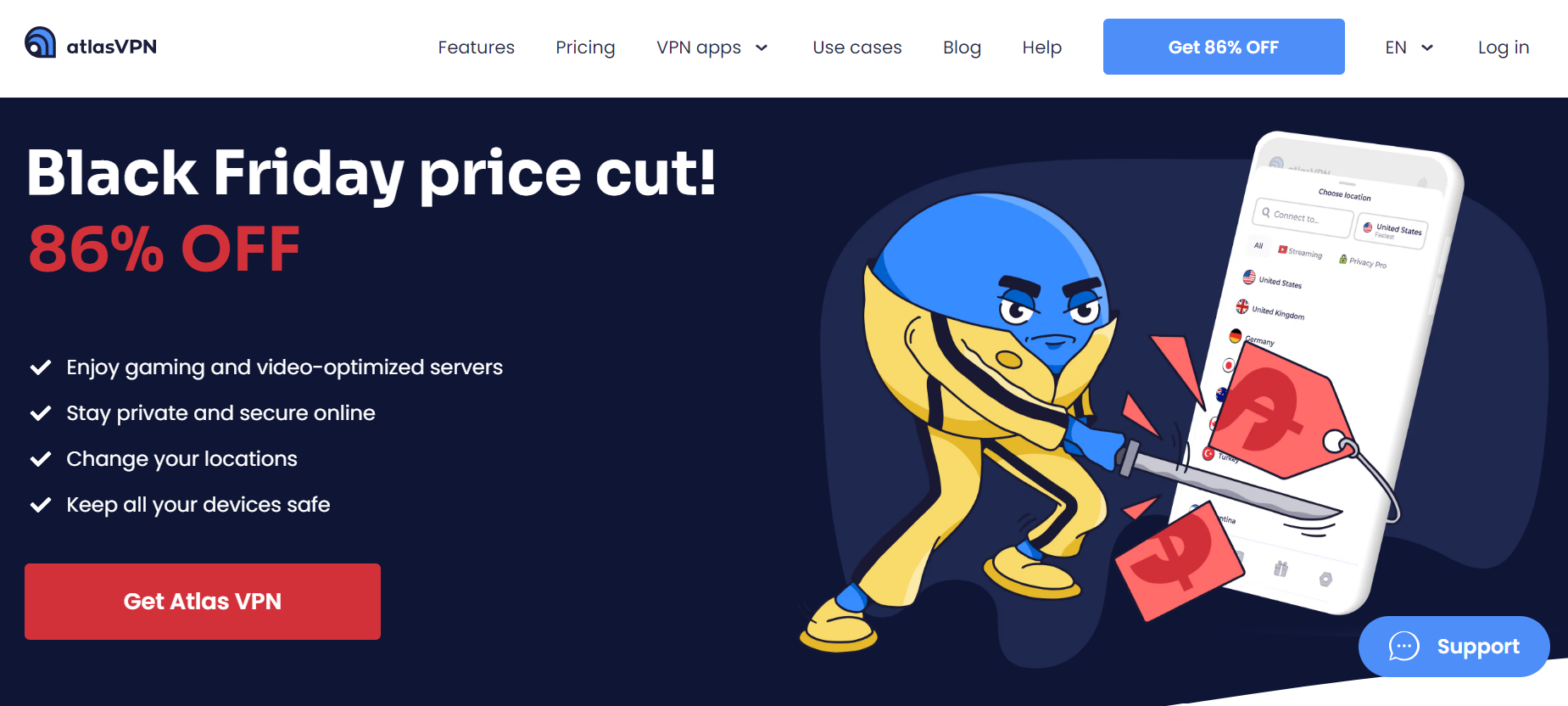 5. Atlas VPN
AtlasVPN offers proven security for unlimited devices at full-speed connectivity. You can connect multiple devices simultaneously and not worry that your internet connection will slow down. Also, this provider will temporarily halt internet access should the VPN connection drop.
Pros:
Vast server network with over 1000 premium servers worldwide
Military-grade encryption and advanced security protocols
Connect unlimited devices
Cons:
The free version is only available on Android
Best for: Healthcare providers who need to collaborate from multiple remote devices
How to Set Up and Use a HIPAA-Compliant VPN
Before choosing a VPN provider, look for security features like AES-256 encryption, a kill switch, breach notifications, and strict no-log policies. Opt for the paid versions as much as possible because they provide faster speeds and more premium features.
The majority of VPNs are easy to install. Once you've signed up for an account, simply download the appropriate app for your device, install it, and log in to your account. You can access a secure connection by enabling a button that will start routing your internet traffic to another server across the globe. Turn this on each time you access the internet, especially when accessing patient information.
Also, some VPNs have additional features, such as selecting the tunneling protocol, turning on a kill switch, and enabling split tunneling. But in most cases, these features are enabled as soon as you start using the VPN. For staff, it's best to train them to use VPN properly and let them be aware of the non-compliance risks and penalties. Regularly audit and monitor the VPN solution to ensure it complies with HIPAA regulations.
Benefits and Risks of Using a VPN in Healthcare
VPNs help you access patient information on the go and have peace of mind that you're not violating any HIPAA regulations. This enhances your productivity and provides better patient care because you can work even in remote locations. Using VPNs also reduces the risks of data breaches.
The risks with VPNs happen if you start using non-compliant VPN solutions. Note that not every VPN solution offers the same stringent security features. Instead of preventing data breaches, these solutions can encourage them, resulting in loss of trust and legal liabilities.
VPNs help you protect critical patient information and are a must-have tool for every modern healthcare organization. Explore one of the solutions above and enjoy the security VPNs create.
HIPAA-compliant VPN
VPN services