Transcription software allows users to convert spoken words into written text quickly. However, with increasing data privacy and security threats online, healthcare organizations should use transcription tools that help them secure protected health information (PHI) and comply with HIPAA.
Let's evaluate some of the best transcription software that meets HIPAA's requirements for safeguarding PHI.
Top 5 HIPAA-Compliant Transcription Software:
The Vital Role of Transcription in Healthcare
Transcription helps document patient encounters, medical procedures, and treatment plans. In the past, transcription was done manually, requiring a skillful transcriptionist. Nowadays, healthcare organizations benefit immensely from the help of online transcription tools, which can get the job done quickly.
However, with the sensitive nature of patient information, healthcare organizations must choose software or transcription solutions that comply with healthcare privacy laws such as the Health Insurance Portability and Accountability Act (HIPAA). The security features of HIPAA-compliant medical transcription software go beyond the standard security features of most transcription tools, offering extra layers of security and support.
A HIPAA-compliant transcription software is a must in healthcare, or you risk running against the law. The consequences of a HIPAA breach can cost a healthcare organization thousands or millions, depending on several factors, such as the number of people affected. Thus, covered entities under HIPAA should choose their tools wisely to maintain compliance and avoid costly penalties.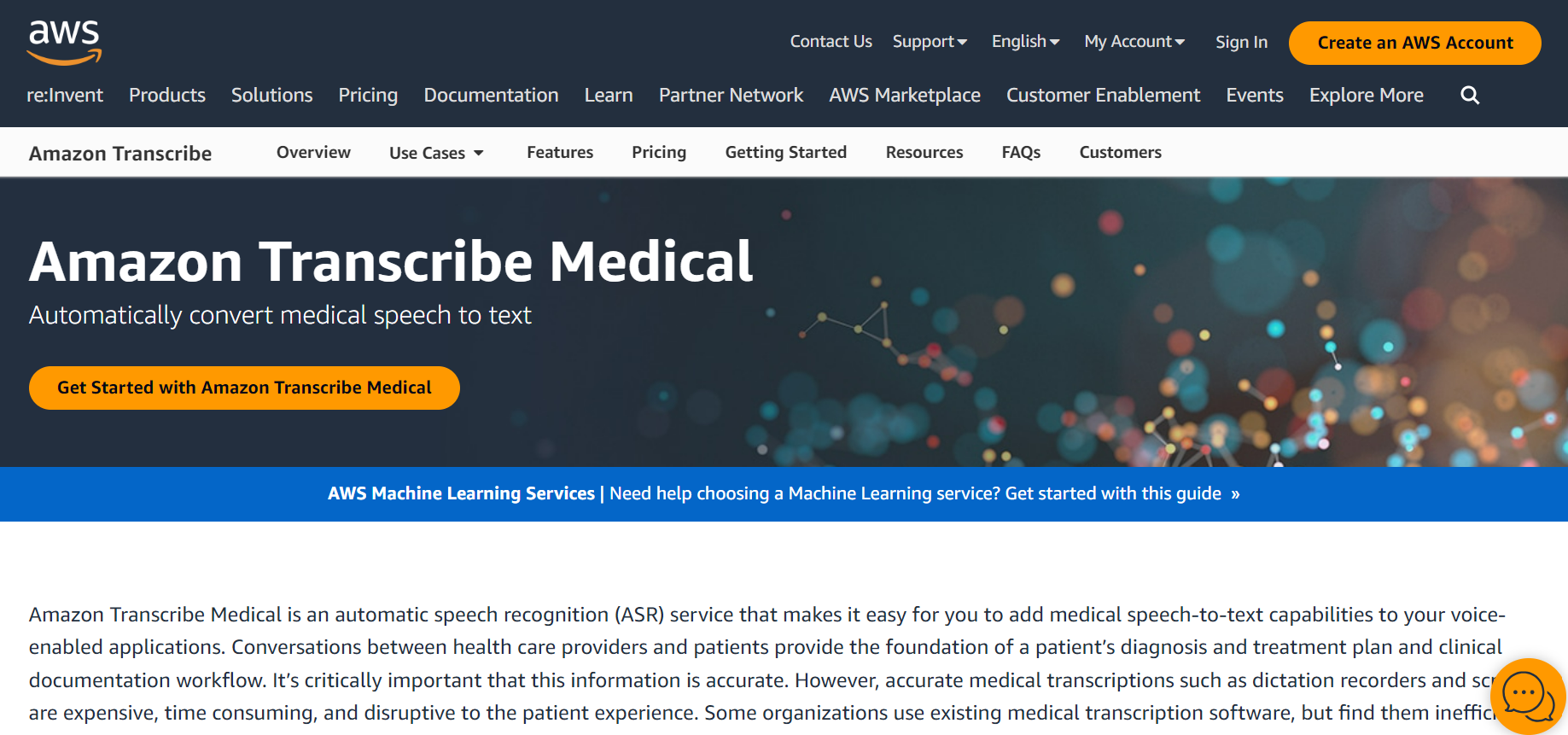 1. Amazon Transcribe Medical
Another leading transcription software that's HIPAA-compliant, Amazon Transcribe, offers an automatic speech recognition (ASR) service that seamlessly integrates medical speech-to-text capabilities into voice-enabled applications. It uses machine learning to record medical terminologies like brand names, procedures, and conditions accurately.
Because of its powerful features, you can use the software for different purposes. For instance, it can transcribe clinician-patient dialogues and provide subtitles for telehealth consultations. Amazon Transcribe Medical also offers a HIPAA-compliant API, which enables you to integrate it with your current systems.
Pricing: Free with the option to upgrade to a calculated tiered pricing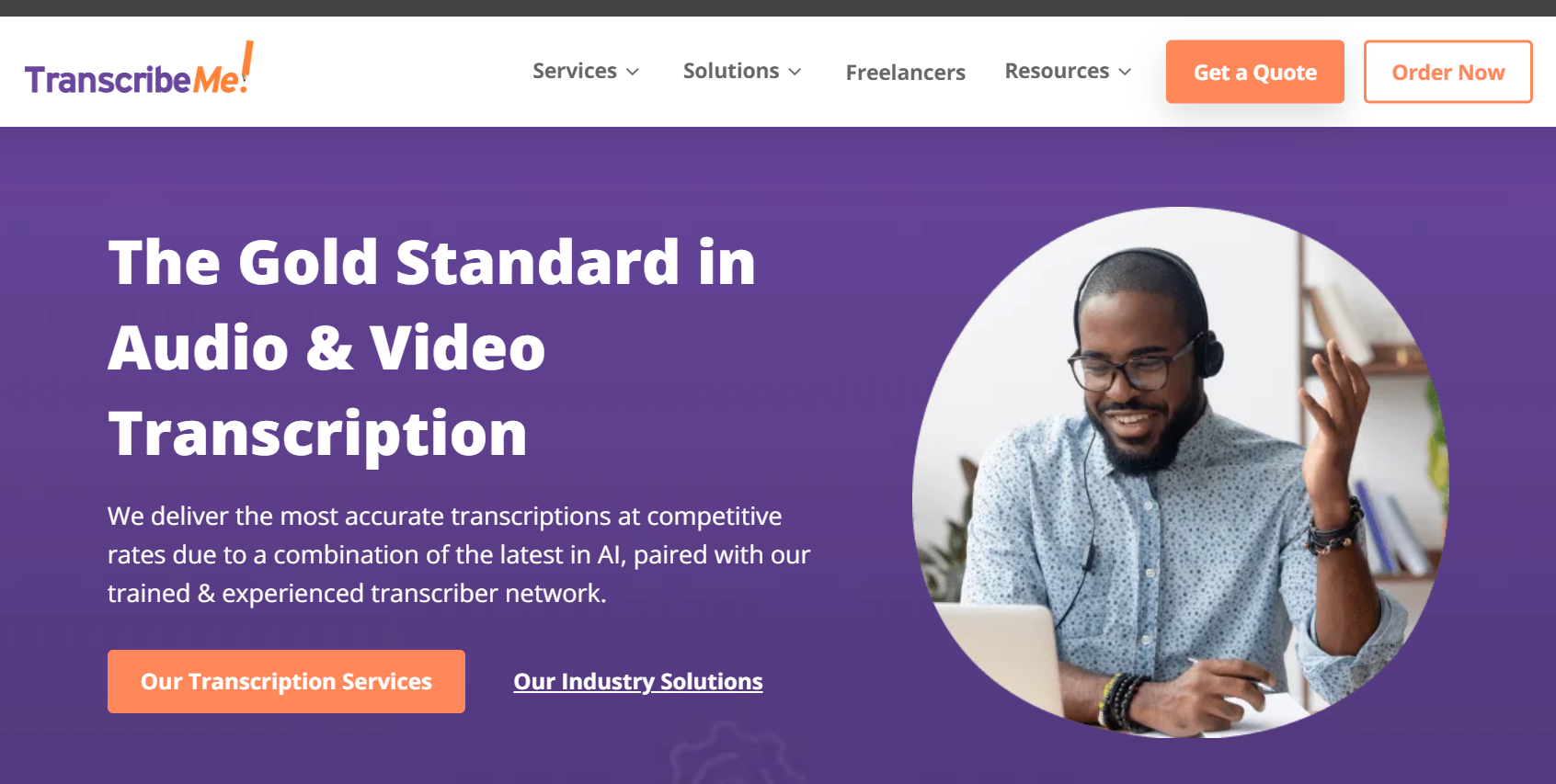 2. TranscribeMe
TranscribeMe stands out as a HIPAA-compliant transcription software tailored for healthcare professionals and institutions. The platform combines advanced AI technology with skilled transcriptionists, ensuring both speed and accuracy. Noteworthy features include strong security and confidentiality measures. The provider segments the audio, restricting any single transcriptionist from having complete access to your recordings. The entire recording is exclusively accessible to TranscribeMe's Quality Assurance team who are required to sign Non-Disclosure Agreements (NDAs).
TranscribeMe also boasts of compliant workflows aligning with HIPAA and GDPR protocols, prioritizing data privacy and integrity. Because of its high-quality transcription services and exceptional customer support, the transcription software remains a reliable choice for healthcare professionals.
Pricing: Available via quote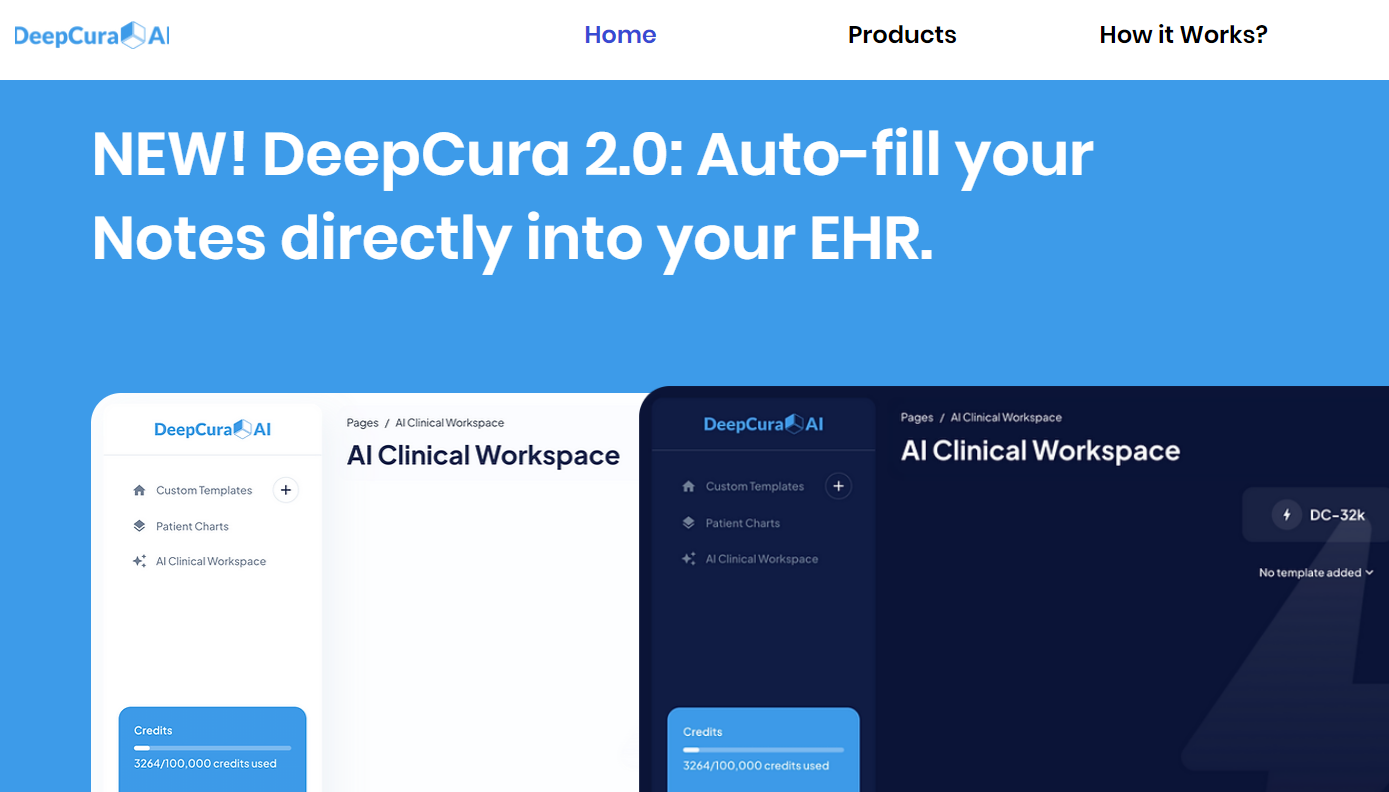 3. DeepCura AI
DeepCura AI emerges at the forefront of AI transcription software for HIPAA compliance. The platform claims rapid and accurate automation of any clinical note within a remarkable 60 seconds. It uses enterprise-level compliance using OpenAI's GPT-4 32k (currently unavailable to regular consumers) and Bioclinical BERT, which are scientifically recognized technologies.
The platform stands apart as an AI medical scribe that delivers multi-speaker and multi-lingual transcriptions. It facilitates continuity of care through multi-lingual questions, PDF-based communication on data like lab tests, and the ability to push or paste automated notes directly into EHRs. Moreover, it supports syncing patient data across devices, recording or uploading audio files, saving notes by patient ID, and multiparty or multi-stage note creation.
Pricing:
Basic: $129/month
Annual: $999/year
EHR Integrated + Reselling License: $399/month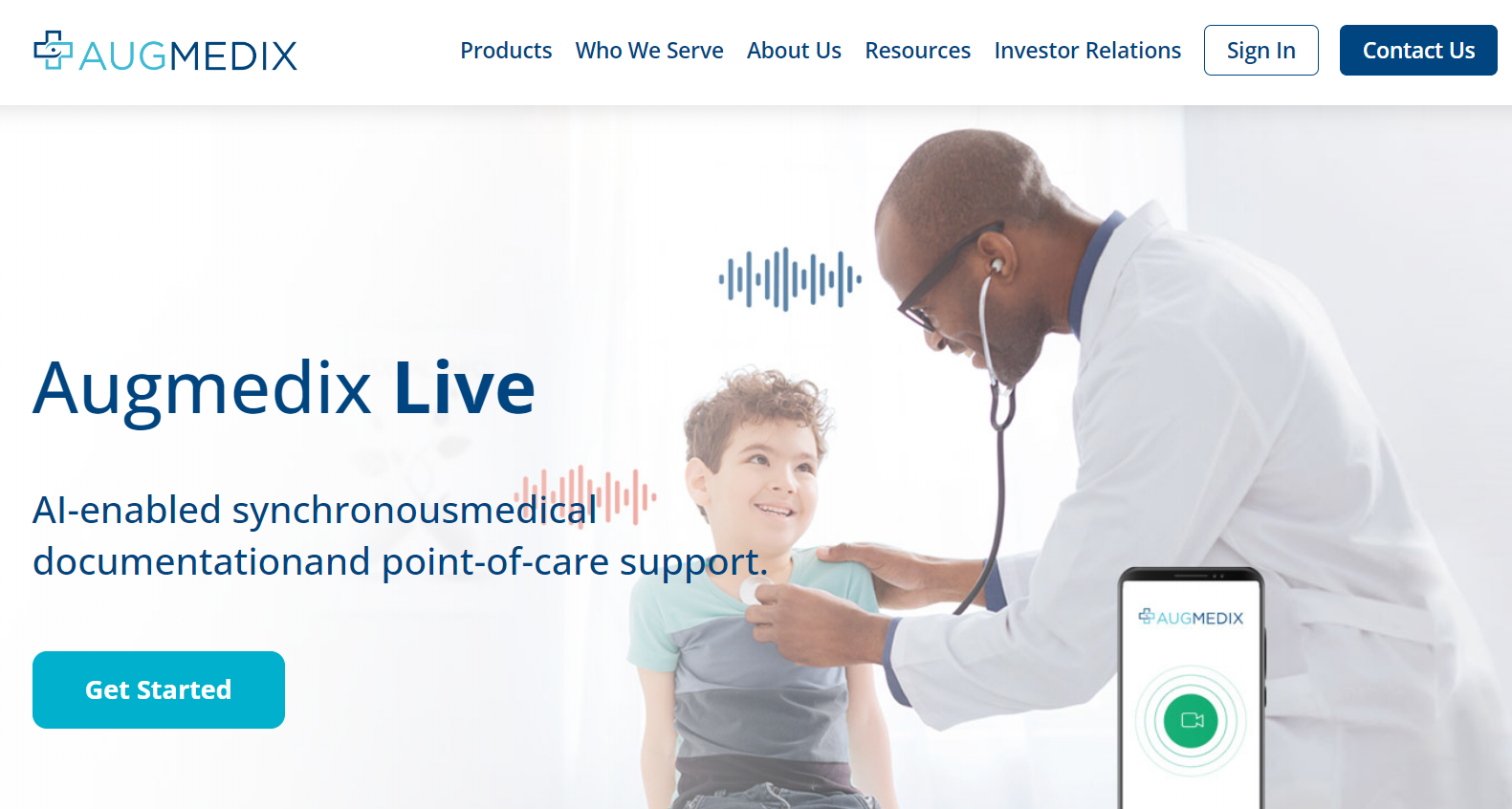 4. Augmedix Live
Augmedix Live is an AI-enabled digital dictation solution. It employs Augmedix Medical Documentation Specialists who combine the power of AI transcription with human expertise. Moreover, its free mobile app lets you upload notes from handheld recorders, enhancing flexibility and accessibility.
The transcription software also ensures HIPAA compliance through various security measures. All employees undergo background checks and are required to sign a confidentiality agreement. The company also employs a team of certified and trained privacy experts to improve the company's security services and practices. Additionally, it undergoes risk analysis, penetration testing, vulnerability scans, and other architectural reviews.
Pricing: Available via quote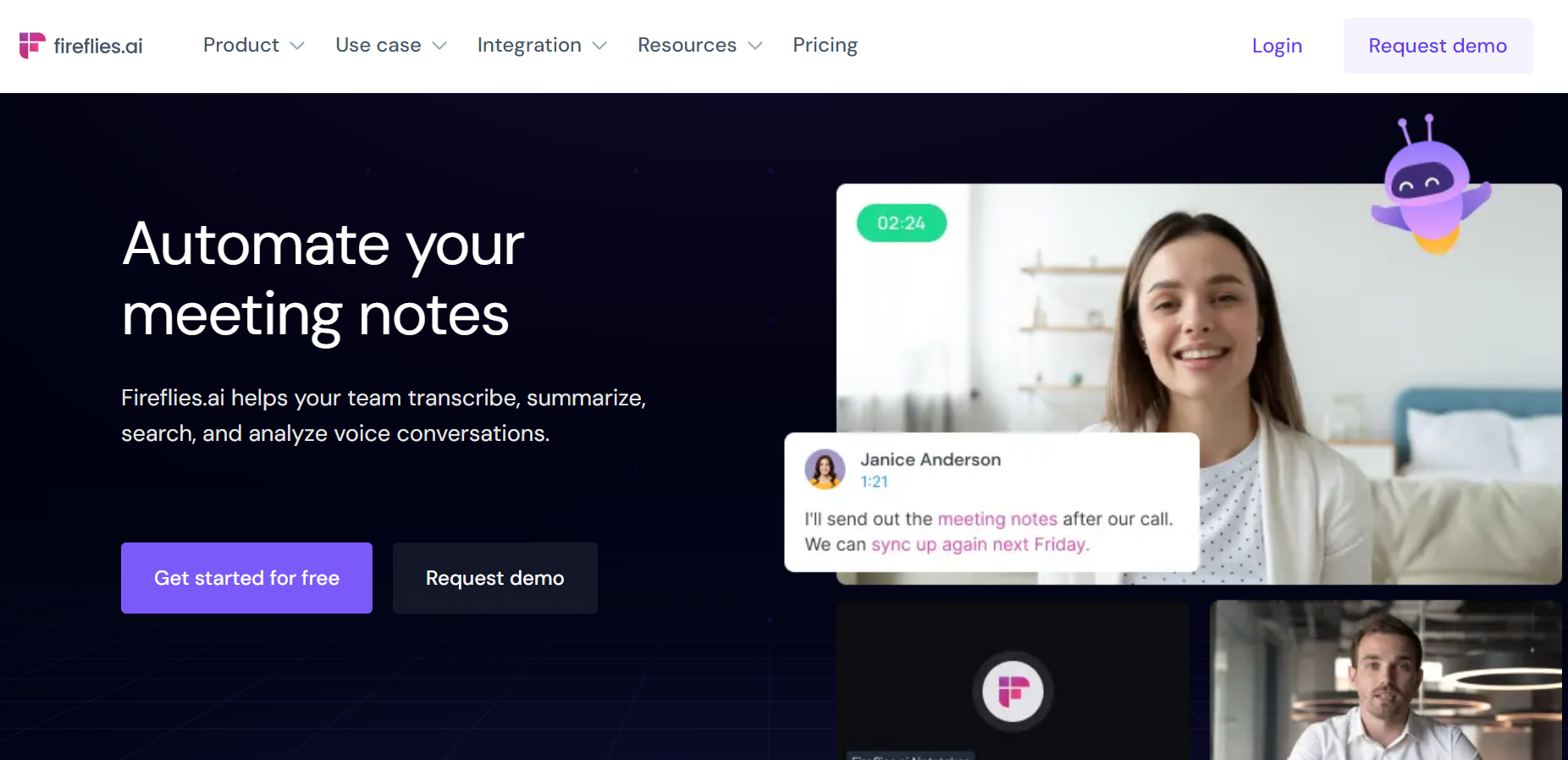 5. Fireflies
Fireflies, an AI-powered transcription software, supports transcribing, searching, and analyzing clinical conversations. It automates clinical notes using GPT-4 to transcribe patient consultations, generate actionable notes, and extract insights. Users can access comprehensive consultation summaries featuring an overview and a time-stamped, clickable outline.
Aside from being HIPAA compliant, Fireflies seamlessly integrates with major videoconferencing platforms and provides flexible integration with other apps through Zapier or its API. Healthcare professionals can easily send transcripts and notes to Electronic Health Record (EHR) systems.
Pricing:
Free
Pro: $10/seat/month
Business: $19/seat/month
Enterprise: Custom
Using HIPAA-Compliant Medical Transcription Software
Choosing the right HIPAA-compliant medical transcription software helps healthcare organizations comply with data privacy laws. By using a secure online solution, covered entities under HIPAA can reap the benefits of accurate and efficient transcriptions while protecting their patients' privacy and sensitive health information.
As healthcare technology advances, it's only apparent that transcription services will also evolve. Nonetheless, the fact remains that PHI will always require stringent security efforts to stay ahead of potential threats. With HIPAA-compliant transcription tools, there's less hassle in transcribing. You can also keep the transcribed notes safe from people with malicious intent.
HIPAA compliant software
transcription software