Organizations these days must tailor their marketing efforts to adapt to their target market's modern needs and preferences. Of course, since it's the digital age, there's also the aspect of safeguarding data against cybersecurity threats.
For organizations handling protected health information (PHI), following the best practices for HIPAA-compliant marketing is crucial. It is not just a way to avoid violations but also a means to establish credibility and trust.
This post walks you through the importance of following a solid HIPAA marketing policy and the steps necessary to effectively market without compromising the safety and privacy of patients.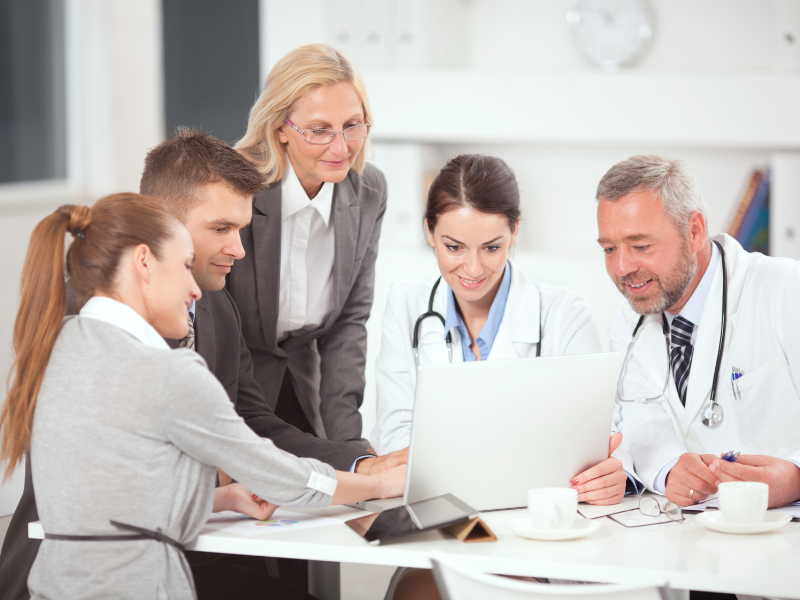 Healthcare Marketing and HIPAA: Factors to Consider
Whether for email, social media, or targeted advertising, the Health Insurance Portability and Accountability Act (HIPAA) clearly states the importance of securing PHI when using different modes of marketing communications.
Email marketing and newsletters
Using email to send marketing and promotional newsletters enables organizations and businesses to reach a larger audience. Healthcare providers also use emails to connect and communicate with patients. Thus, there's a need to comply with HIPAA guidelines, especially when PHI is involved. Organizations are also required to seek patient authorization to send emails. Patients must also be able to unsubscribe to these marketing emails at any time should they no longer wish to receive them.
Social media
HIPAA-compliant marketing also covers social media platforms, for there are guidelines that organizations must adhere to ensure PHI safety in cyberspace. HIPAA also advises businesses and healthcare providers to refrain from soliciting protected or personally identifiable information (PII) from patients on social media through posts, direct messages, and comments. Aside from this, posting PHI on social media without a patient's explicit written authorization is strictly prohibited.
Targeted advertising
Aside from social media and email marketing, healthcare-related businesses and organizations use targeted advertising, such as pay-per-click (PPC) and paid display ads, to attract new clients. However, this form of marketing could spark concerns over the use of sensitive patient information. Adhering to HIPAA-compliant marketing practices enables businesses to leverage targeted advertising while ensuring compliance.
HIPAA Marketing Rule Exceptions
The HIPAA Privacy Rule distinguishes marketing communications from activities that involve essential patient care, like treatment plans and nursing home recommendations.
As stated under the HIPAA marketing rule exceptions, it is not considered marketing if it describes a healthcare-related product or service included in the benefits of the medical provider. The same exception applies if the hospital uses a patient list for new equipment or specialty groups through email or publication.
Most health plans send emails to subscribers for relevant resources and materials. In this case, HIPAA permits marketing communications by a covered entity. More importantly, it is not marketing if the communications made are for the patient's treatment. For instance, the provider can email a prescription refill reminder to a patient when needed. HIPAA-compliant marketing rules also do not apply to follow-up tests and prescription drug samples.
HIPAA Privacy Rule and Marketing: Key Considerations
The HIPAA Privacy Rule refers to marketing as communication between a healthcare organization and individuals encouraging the use or purchase of a service or product. In this case, additional rules apply, and covered entities, including their business associates, must consider the following:
Sale of PHI
Under HIPAA, covered entities cannot participate or engage in activities involving the sale of PHI in exchange for remuneration of any form (e.g., cash, checks) without seeking prior authorization. A classic example is when hospitals or clinics ask patients with specific health conditions to provide written approval, allowing companies to send them marketing brochures or discount coupons (i.e., diabetes test kits).
Business associates
Business associates of covered entities doing marketing must follow HIPAA's guidelines for safeguarding PHI. Covered entities are also legally responsible for ensuring their associates practice HIPAA-compliant marketing, such as asking for explicit patient consent.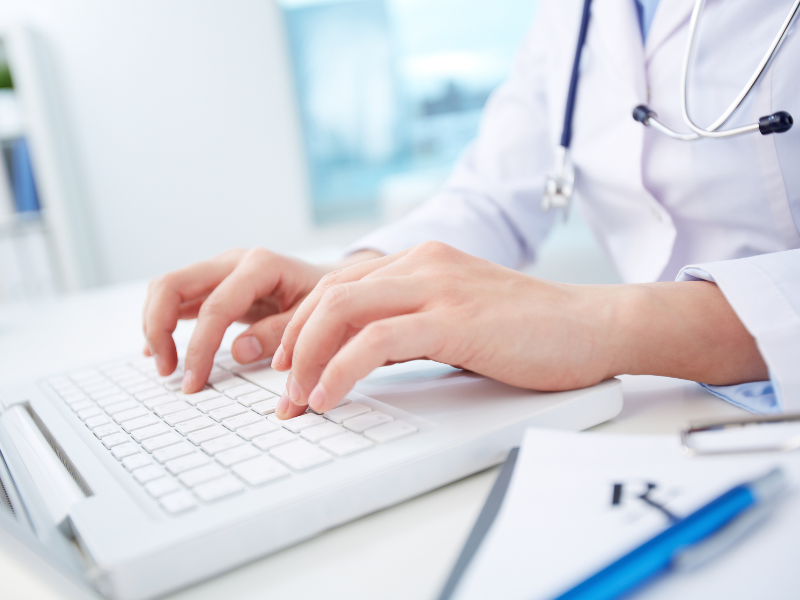 3 Compliance Tips for Marketing Agencies and Healthcare Organizations
When using PHI for marketing purposes, organizations and marketing agencies must take extra caution to avoid compromising confidentiality and privacy regulations.
Here are some valuable tips to ensure HIPAA compliance for marketing:
1. Only use a HIPAA-compliant email provider
To prevent misuse or wrongful disclosure of PHI, only trust an email provider that offers powerful end-to-end encryption for newsletters and the like. Unlike typical emails, you cannot use unencrypted marketing tools to send emails that contain patient health details. If your marketing email is targeted to specific clients, ensure that everyone on your list willingly consents to use their personal information, including contact details.
2. Obtain a Business Associate Agreement (BAA)
A Business Associate Agreement (BAA) is necessary, especially when using a service or platform to store, process, or transmit PHI. A BAA helps establish clear guidelines for PHI use, whether for marketing or other purpose. It also ensures that the business associate is legally responsible for violating HIPAA regulations.
3. Implement an opt-out system when obtaining authorization
Individuals receiving emails or newsletters must be able to opt-out anytime. Under HIPAA, patients can stop or refuse marketing communications without stating any reason. Organizations and agencies must include an unsubscribe link in their marketing emails and newsletters.
Consent and Authorization in HIPAA-Compliant Marketing
Based on the HIPAA Privacy Rule, individuals can control how their PHI is used and disclosed for marketing purposes.
Regardless of the form of marketing, whether emails or social media, covered entities must obtain written authorization from the individual who owns the PHI. It is also a must for organizations to have stringent security and privacy measures in place for marketing purposes.
Doing so helps ensure compliance with HIPAA and, at the same time, protects a patient's sensitive data from unauthorized use or access.
hipaa guidelines
HIPAA marketing
HIPAA requirements