It is safe to say that nowadays, almost everyone relies on mobile phones for communication. Its convenience and simplicity have made it a popular choice for people to stay connected with one another. Even big industries like healthcare have leveraged its widespread use to revolutionize service delivery and patient engagement.
While text messaging has positively impacted healthcare communication, it is important to balance its benefits with privacy, security, and compliance considerations. This is HIPAA regulation for SMS that you need to keep in mind to ensure you keep your patients' health information protected.
HIPAA Regulations for SMS: What You Need to Know
The Health Insurance Portability and Accountability Act of 1996 was enacted to provide stringent guidelines to healthcare providers on properly handling sensitive patient information. The law covers everything from paper-based document-sharing methods to digital solutions. As mobile phone usage is getting more prevalent, they also have HIPAA regulations for SMS or text messaging and HIPAA compliance.
Admittedly, the HIPAA Privacy and Security rules pertaining to text messaging can be quite complex, which is why a lot of covered entities experience accidental HIPAA violations. To help you navigate SMS communication in healthcare while maintaining compliance, here are some of the most vital things you need to know:
Security of protected health information (PHI)
The beauty of using text messaging in healthcare is that it's quick, easy to use, convenient, and cost-effective. However, there are issues with security and confidentiality, especially when using SMS to send PHI. It is your main responsibility to implement measures to protect the integrity and privacy of PHI transmitted or stored through text messaging.
Risk assessment
Before you implement the use of SMS in your practice, make sure that you do your due diligence. Thoroughly conduct a risk assessment to help you identify potential vulnerabilities and risks. Take note of the findings and use them to improve your communication process. This allows you to prevent HIPAA violations before they even happen.
Policies and procedures
Maintaining compliance with HIPAA regulations for SMS should be a team effort. Therefore, make sure that you establish a comprehensive list of policies and procedures so your employees can have a point of reference. These policies should address appropriate and inappropriate uses of text messaging, guidelines for handling PHI, and rules for user authentication and access controls.
Business associate agreements (BAAs)
HIPAA regulations for SMS indicate that you if you use a third-party vendor or service provider for text messaging, you must enforce a BAA. This document is critical to ensure compliance as it serves as written proof that ensures that the vendor agrees to handle PHI in compliance with corresponding laws and regulations.
Incident response and breach management
The truth is that no matter how ironclad your policies and procedures are, there are no surefire ways to completely eliminate the risk of committing accidental HIPAA violations. That said, establish protocols for responding to incidents and breaches involving text messaging. This includes procedures for reporting incidents, conducting investigations, and notifying affected individuals. In essence, secure text messaging HIPAA compliance should be a top priority in your healthcare organization to protect patient data and avoid potential consequences such as HIPAA SMS breaches or HIPAA text messaging violations.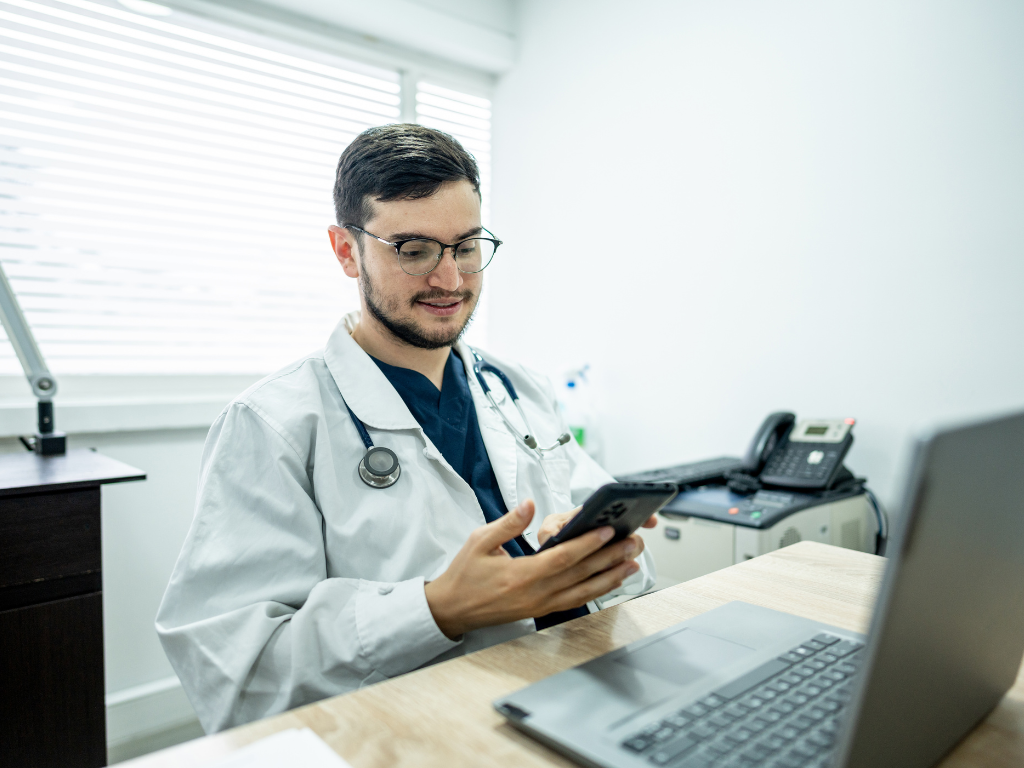 Different Ways to Use SMS in Healthcare Communication
There are plenty of ways you can leverage SMS to improve your healthcare practice. Here are some examples:
Appointment reminders
One of the most common reasons why patients miss their appointments is because they just simply forgot about their schedule. A great way to prevent this from happening is to send them automated appointment reminders using SMS. This helps reduce no-shows and improves overall appointment attendance rates.
Medication reminders
In the same vein, you can send your patients medication reminders using text messaging. Regularly scheduled reminders can help patients adhere to their medication regimens and improve treatment outcomes. You may also use SMS to ensure that they remember to get their refill.
Test results and lab notifications
Using text messages to inform your patients that their test and lab results are ready can greatly enhance healthcare communication and improve patient care. You may even include notes and instructions if further actions are required based on the test results
Emergency alerts
SMS can serve as an effective channel for sending emergency alerts or critical notifications to patients and healthcare professionals. This can include notifications about natural disasters, disease outbreaks, or other urgent situations.
Staff communication
You may also text messaging to improve communication within your organization. You can send your staff text messages to inform them of their schedules or shift changes. This means of communication is also ideal for urgent announcements should you need to reach your team fast.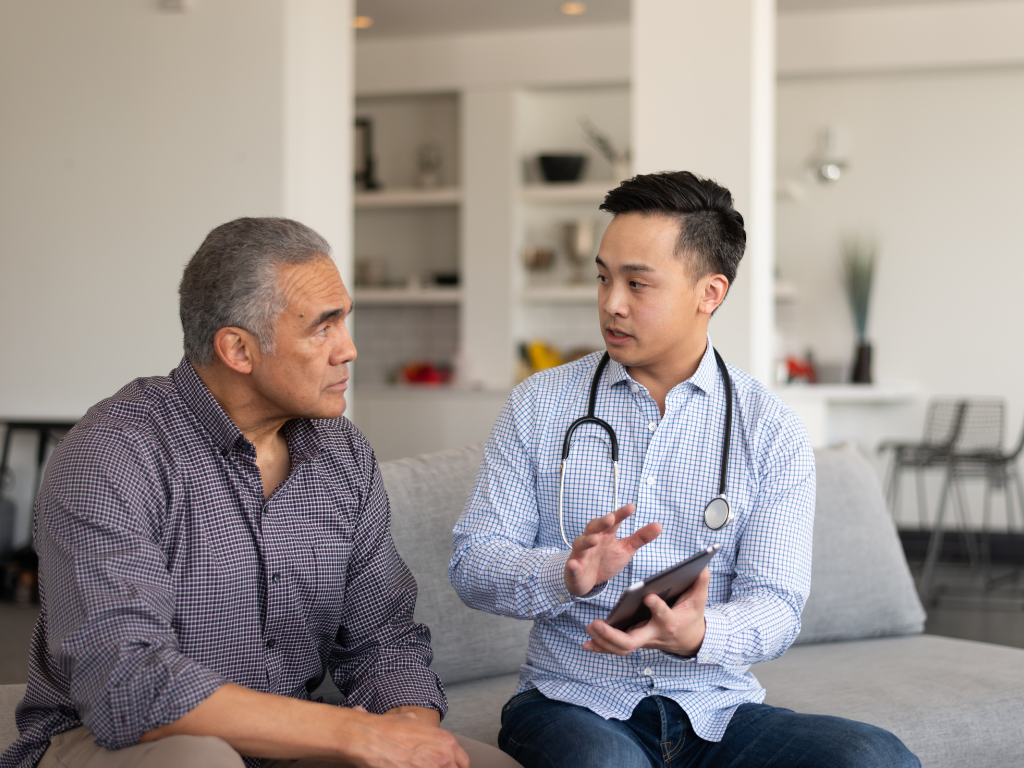 The Dos and Don'ts of SMS Communication in Healthcare
There's no doubt that text messages can be an effective communication tool in healthcare. You just need to ensure that you follow the HIPAA guidelines for SMS.
Dos:
Ask for explicit consent from your patients, especially before you send any healthcare-related information via SMS. Thoroughly explain the purpose, nature, and potential risks of using SMS communication. Your patients need to understand and agree to receive messages in this format.
Use secure messaging platforms or encryption methods to protect patient information during transmission. Refrain from including any personally identifiable information (PII) in the SMS messages unless necessary it's absolutely necessary or critical.
Keep messages concise and clear. As text messages have character limitations, get directly to the point. It's best to just send out summaries, containing all the necessary information that needs to be conveyed.
Maintain a professional and respectful tone in SMS communication. Avoid using medical jargon. Rather, use language that is easy to understand to prevent misunderstandings and misinterpretations.
Provide a contact number or other means for patients to reach out if they have questions, concerns, or require further assistance. Make sure patients know how to contact the healthcare provider or the appropriate department for follow-up.
Don'ts:
Transmit sensitive and confidential health information, especially without your patients' explicit consent. Reserve sensitive discussions for more secure and private communication methods, such as in-person consultations or secure messaging platforms.
Use solely SMS for urgent or critical situations. While text messages are quick, it's not entirely the most reliable method of communication tool for emergent situations. If a patient's health condition requires urgent attention, it is better to use more direct and immediate communication methods like phone calls or in-person contact.
Ignore patient preferences. As part of HIPAA guidelines for SMS, your patients need to consent to using text messages for communication. If a patient expresses a preference for alternative communication channels, accommodate their request and use SMS only when it aligns with their preferences.
Bombard your patients with a barrage of messages. Avoid sending unnecessary or excessive messages that may overwhelm or annoy patients. Keep communication focused on essential and relevant information.
Assume message delivery or read receipts. If a response is critical or confirmation of receipt is necessary, consider using alternative methods like phone calls or secure messaging platforms.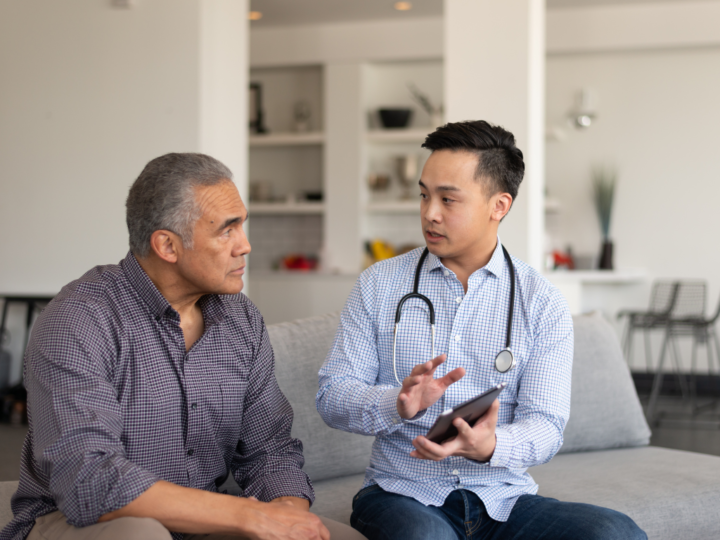 HIPAA Regulations for SMS: Maintaining Compliance While Improving Communication
In today's fast-paced environment, text messages can be a great tool that can help you reach your patients quickly and efficiently without breaking the bank. While it can be a valuable addition to your practice, it's crucial that you ensure that it complies with HIPAA regulations and guidelines to avoid getting into any kind of trouble.
By following the guidelines set forth by HIPAA, you can confidently leverage SMS as a communication channel while safeguarding patient information.
HIPAA Regulation for SMS