Salesforce compliance with the Health Insurance Portability and Accountability Act (HIPAA) helps ensure the confidentiality and protection of patient health information. Also, its level of compliance depends on the security measures and protocols it employs, including whether or not it provides a Business Associate Agreement (BAA).
So, is Salesforce HIPAA-compliant? Read on to learn more about its compliance status and suitability for use in the healthcare industry, particularly when handling protected health information (PHI).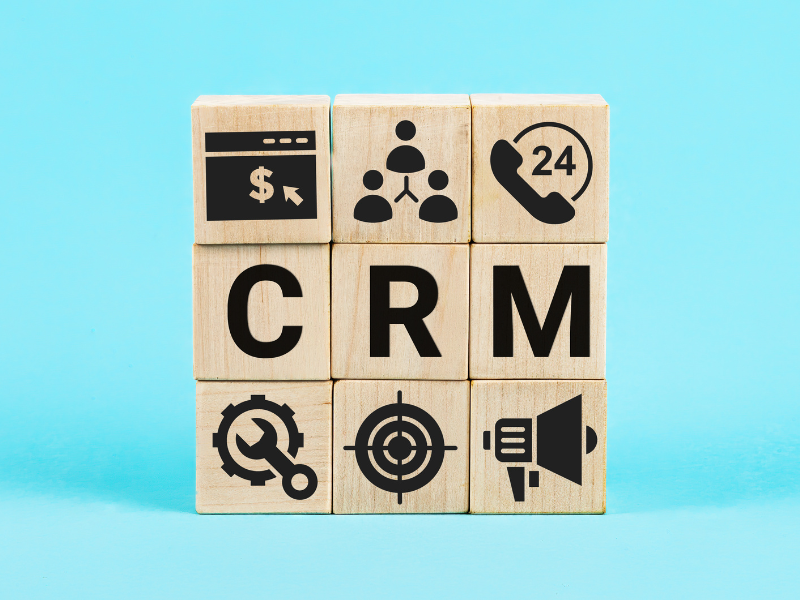 The Significance of CRM Systems in Healthcare
Customer Relationship Management (CRM) systems in healthcare assist medical providers in managing patient records. One notable example is Salesforce Service Cloud, a cost-efficient workspace powered by AI that can help automate administrative work and sales processes across all channels.
Using a reliable CRM system can simplify healthcare services while enhancing patient engagement. It makes it easier for medical providers to schedule appointments and communicate with patients. That said, the main goal of CRM systems in healthcare focuses on ensuring smooth collaboration between patients and providers, which in turn enhances patient engagement and loyalty.
About Salesforce
Salesforce is a cloud-based CRM software designed to help businesses connect to their customers efficiently. It's a popular CRM tool that supports sales and marketing teams. The cloud-based platform can seamlessly utilize external data sources and connect with business tools such as email and website hosting systems.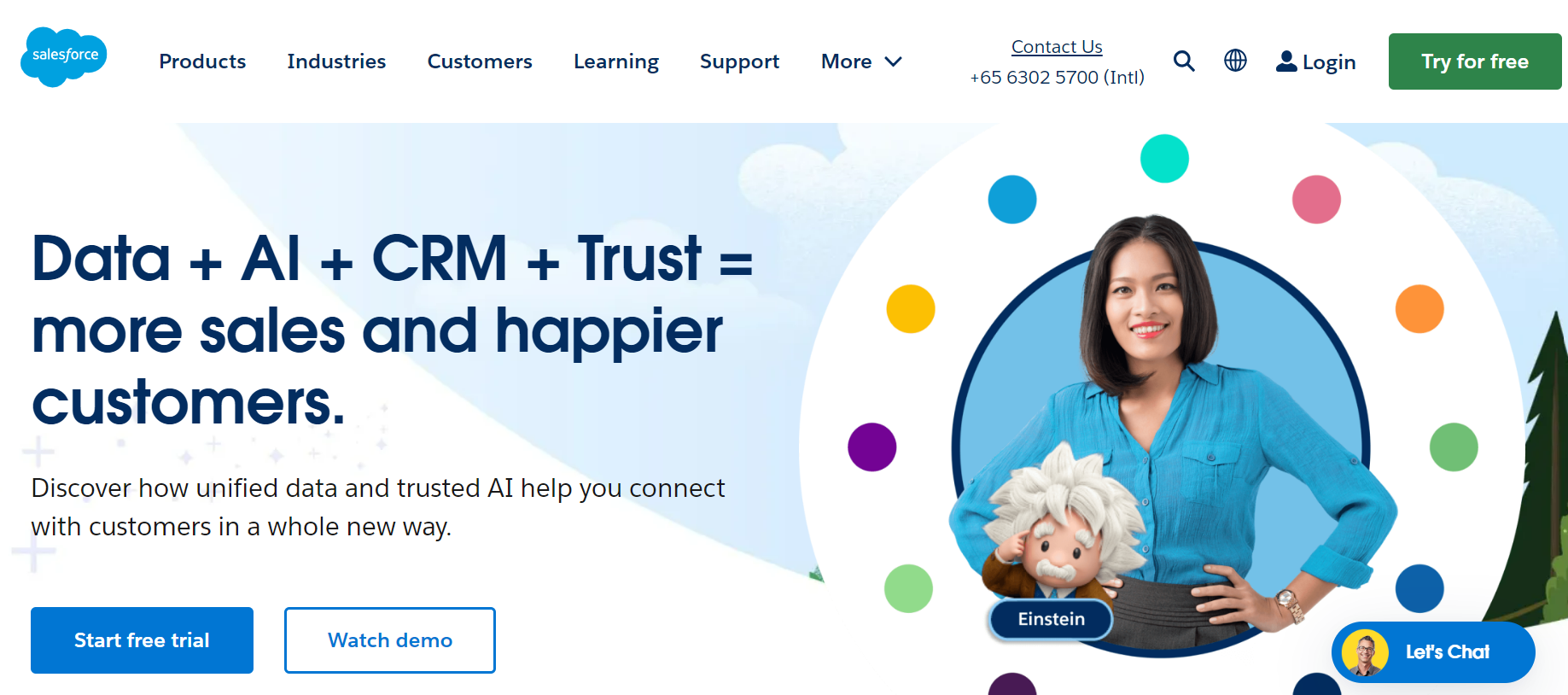 Is Salesforce HIPAA-Compliant?
The short answer is yes, Salesforce is HIPAA-compliant.
The cloud-based platform can be rendered compliant with HIPAA, for it complies with the federal law's stringent requirements for security and privacy. It is also willing to enter into a Business Associate Agreement (BAA) with a covered entity or business associate handling PHI.
Salesforce safely stores sensitive information in a server and applies robust authentication protocols to ensure authorized access. It also safeguards data in transit when traveling over a public network and protects data at rest using secure storage methods. The cloud-based platform also integrates with third-party solutions such as DataMotion SecureMail, which automatically encrypts messages containing PHI.
Benefits of Using Salesforce in Healthcare
Cloud-based CRM platforms like Salesforce help you analyze metrics and data. Another advantage of using Salesforce is it enables you to boost your outreach efforts to achieve a wider reach.

The following benefits show how Salesforce can improve patient care, streamline operations, and promote better care services and outcomes.
Personalized patient experiences
Salesforce Health Cloud integrates patient data into one platform to give medical providers a comprehensive view of their records. With easy access to their patient's medical history and other test results, healthcare professionals can deliver better patient care, thus increasing patient engagement and satisfaction.
Real-time communication and coordination
By automating menial tasks and administrative processes, Salesforce helps medical providers engage better with patients. It further improves patient coordination and communication by providing automated reminders for medication and appointments. The platform also offers a more streamlined patient-care approach, helping simplify administrative tasks and reduce paperwork.
Patient protection and data security
Salesforce HIPAA compliance stems from employing robust security protocols and access controls to prevent unauthorized access. Moreover, it uses high-level encryption and regularly conducts assessments to address potential security vulnerabilities promptly. Also, it lets medical professionals collaborate to ensure secure and high-quality patient care.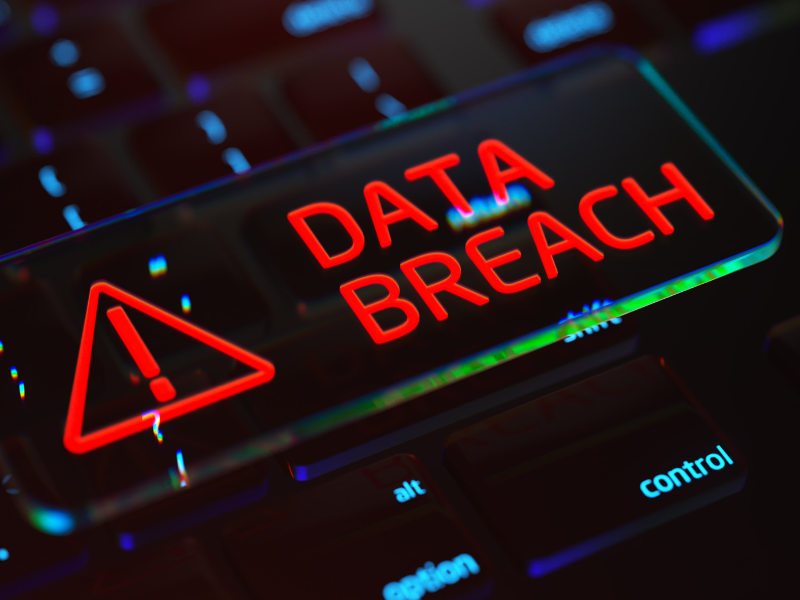 Data Security Challenges in Healthcare CRM
Salesforce compliance with HIPAA helps address the data security challenges in using healthcare CRMs. Despite implementing encryption and security measures, cybercriminals can still find ways to obtain valuable patient data.
Below are some of the data security challenges when using customer relationship management systems in healthcare:
Identity theft: Hackers can use fake identities to lure customers or patients into giving their personal information. They can fool them into thinking they're engaging in legitimate transactions, often leading to stolen personal information.
Fraud: Cyberattackers often use malware and other exploits to extract company information, email addresses, and sensitive personal information. Phishing schemes use deceptive emails and fake websites to gain the trust of their unsuspecting victims.
Employee snooping: Another data security challenge in using CRMs in healthcare is snooping, which usually refers to employees' unauthorized viewing of sensitive data.
Best Practices for Salesforce HIPAA Compliance
Here are some ways to ensure HIPAA compliance when integrating Salesforce into existing systems:
Implement strict security protocols: Encrypting data at rest and in transit can help ensure data confidentiality and integrity. It's also best to implement sophisticated user access controls and regularly monitor activities.
Provide staff training: Training on how to use Salesforce as a CRM properly, especially in aspects involving PHI handling, is crucial to getting staff on board about the importance of HIPAA compliance and why it's necessary to protect sensitive patient data.
Execute a management strategy: If your organization is implementing Salesforce for the first time, developing a comprehensive management strategy is critical. This way, you can determine and outline all the necessary steps to ensure HIPAA compliance.
HIPAA compliance
Salesforce