HIPAA compliance record keeping plays a pivotal role in safeguarding confidential health information, ensuring that patient data remains secure and inaccessible to unauthorized individuals. It forms the foundation for meeting HIPAA requirements and upholding legal obligations in the healthcare industry.
This article discusses how proper documentation and adhering to the principles of HIPAA can strengthen a healthcare organization's data security, providing further reassurance to patients.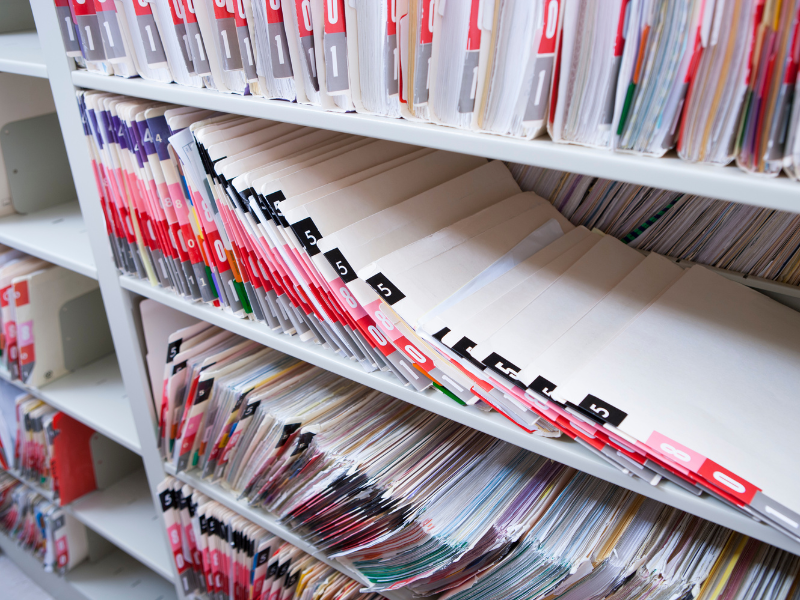 HIPAA Compliance Record Keeping: Fundamental Principles and Requirements
HIPAA doesn't have specific requirements for retaining medical records, but it does outline guidelines for keeping other documents related to HIPAA. Covered entities and business associates must keep records of policies, procedures, actions, and assessments related to HIPAA compliance.
The HIPAA subsection 45 CFR §164.316(b)(2)(i) states that the said records must be kept for at least six years from the date they were created or the last implementation date if there are policies involved. On top of this, entities must also keep a copy of the original policy documentation for a minimum of ten years from the date they were created, even if they have been changed or dropped after four years. Doing so is required to comply with the HIPAA compliance record keeping requirements.
The following documents fall under this category:
Patient authorizations
Risk assessments and risk analyses
Disaster recovery and contingency plans
Business associate agreements
Information security and privacy policies
Employee Sanction Policies
Incident and breach notification documentation
Complaint and resolution documentation
Physical security maintenance records
Access logs
IT security system reviews
In addition to HIPAA, health insurance providers must comply with the Financial Industry Regulatory Authority (FINRA) rules. Employers must adhere to the Employee Retirement Income Security Act and the Fair Labor Standards Act, which may require indefinite record retention. Healthcare providers must also keep cost report records mandated by the Centers for Medicare and Medicaid Services (CMS) for at least ten years after the report's closure.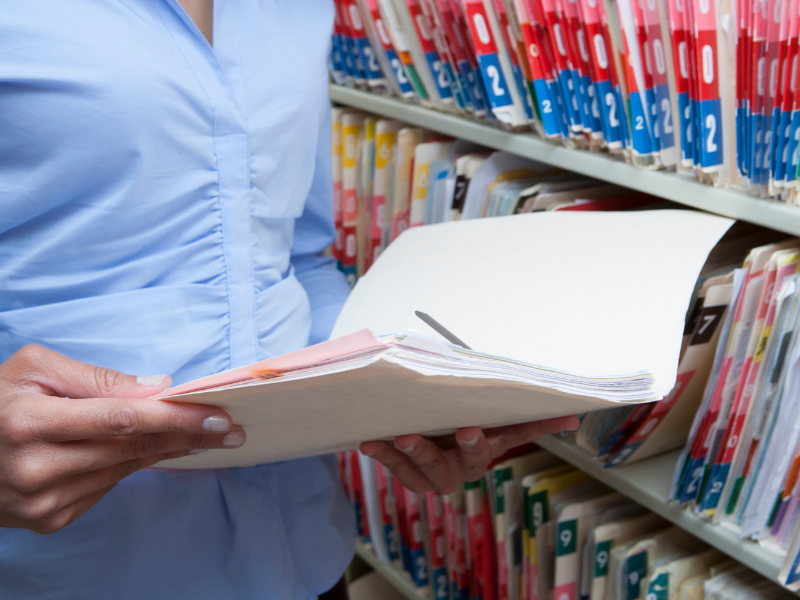 Medical Record Keeping Retention Periods
Medical record retention periods can vary significantly from one state to another and are contingent on the nature of the records and the individuals they pertain to. The Privacy Rule under HIPAA does not specify a mandated retention period for medical records. Instead, each state has its own laws governing the retention requirements of these records. Unlike other Healthcare Insurance Portability and Accountability Act aspects, HIPAA does not override or replace state data retention laws.
As a result, the duration for which medical records must be retained is determined by state law, not by a specific HIPAA requirement. The data retention periods can vary significantly from one state to another and are contingent on the nature of the records and the individuals they pertain to.
Here are some examples:
In Arkansas, it is required to retain adult hospital medical records for ten years after discharge. Additionally, the master patient index data should be kept permanently.
In Florida, physicians are required to maintain medical records for five years after the last patient contact, while hospitals must keep them for seven years.
In Georgia, doctors must retain any evaluation, diagnosis, prognosis, laboratory report, or biopsy slide in a patient's record for ten years from the creation date.
In Nevada, healthcare providers must preserve medical records for a minimum of five years or until the patient reaches twenty-three years of age in the case of a minor.
In North Carolina, hospitals must keep patient records for eleven years from the date of discharge, and records related to minors must be retained until the patient reaches thirty years of age.
By adhering to the specific record retention requirements mandated by their respective states, covered entities and business associates can ensure compliance with the appropriate regulations concerning medical records retention.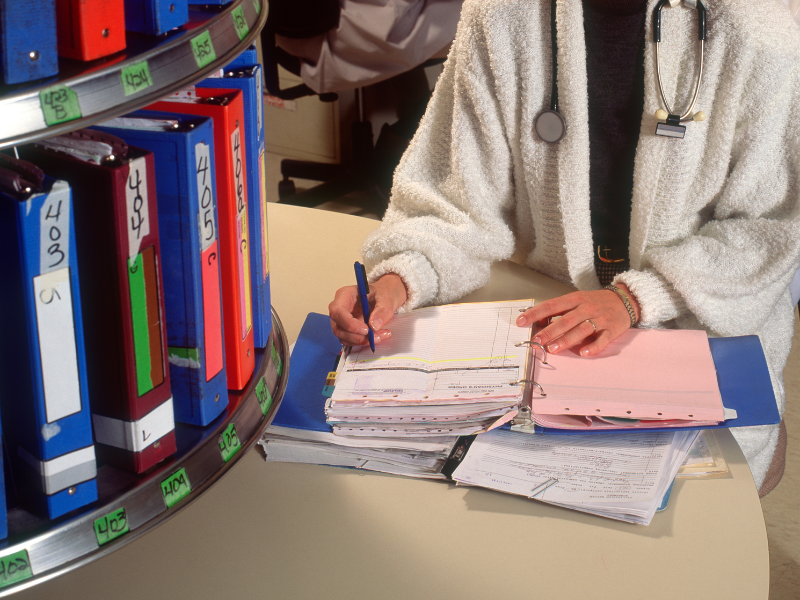 Medical Record Keeping: HIPAA Compliance Best Practices
To ensure your medical records retention aligns with HIPAA regulations, follow these essential best practices:
Know what to include
Patient medical records should encompass crucial details such as demographics, the reason for the visit, administered exams, ordered tests, findings, diagnoses, and medical prescriptions. Additionally, retain any records received from external physicians and specialists according to the same timeframes as your own records, including medical billing documents for tracking services and payments.
Record and store information properly
Maintain clear and objective notes, timestamp all entries, indicate informed consent and patient refusal/noncompliance, and record timestamps for patient encounters, phone calls, and electronic communications. Avoid illegible handwriting by utilizing electronic medical files and speech-to-text programs. Steer clear of abbreviations, ambiguous language, offensive words, and alterations without proper tracking. Remember to store medical records in secure offices or warehouses. Avoid storing them in residential storages or personal computers.
Prioritize confidentiality
Patient consent is typically required before sharing medical records with third parties. HIPAA-compliant EMRs offer safeguards for securing medical records from unauthorized access. While confidentiality is paramount, limited exceptions exist. Medical record sharing without consent may be allowed in emergency treatment situations or for specific public health agency programs.
Facilitate patient access
Although your practice is responsible for medical record retention, the records belong to the patients. Ensure easy access to their health records by setting up secure and reliable patient portals that streamline this process. Honor patient requests to share their protected health information with authorized parties.
Appropriate record destruction
As records reach their retention limit, proper destruction becomes necessary.
Therefore, adhering to these guidelines is necessary:
Confirm confidentiality during the destruction process.
Engage a record destruction agency for secure disposal.
Create a log of destroyed records, noting patient names and destruction dates.
By adhering to these best practices, you can maintain HIPAA compliance and safeguard sensitive medical information effectively.
hipaa guidelines
HIPAA Records Retention
HIPAA requirements