Digital faxing has evolved to a point where users can easily fax through a smartphone! If not for fax apps, this won't become possible. However, the increased activity involving the use of fax apps has also raised privacy concerns. There's also the matter regarding HIPAA compliance.
Given the rise of remote healthcare, fax apps must also comply with HIPAA rules. So how are faxing apps compliant with HIPAA? There is a standard process for acquiring HIPAA compliance. This process also involves meeting crucial requirements in ensuring the protection of PHI (patient health information).
Table of Contents
HIPAA Compliant Fax App: What Is It?
Can an app be HIPAA compliant? Yes, definitely! The same goes for fax apps. A fax app that is HIPAA compliant means the app is duly certified to transmit documents with PHI via online fax. This certification means adhering to the rules and guidelines based on the Health Insurance Portability and Accountability Act of 1996, also known as HIPAA.
Transmitting documents with PHI using a fax app that is not HIPAA compliant could incur violations that are punishable under federal law. Thus, it is necessary to ask questions like "how are faxing apps compliant with HIPAA?" and "how to find out whether a fax app is HIPAA compliant?" Asking such questions will help you decide whether an app can duly implement security measures to protect sensitive health information (PHI).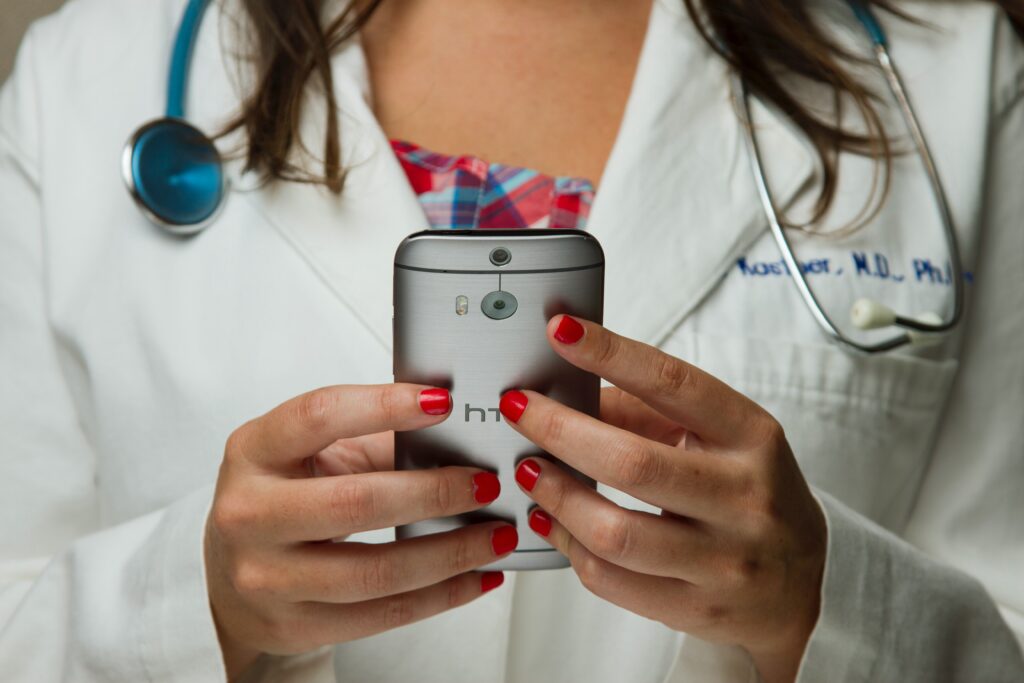 HIPAA Compliant Fax App: Why Is it Important?
Why is it important to ask questions like "how are faxing apps compliant with HIPAA?" Asking such questions is necessary because mobile apps play a crucial role in implementing eHealth.
Nowadays, the number of people utilizing eHealth services has significantly increased. Sooner or later, healthcare access will no longer be the way it used to be. Telemedicine and telehealth services will become even more advanced. eHealth through apps and wearables will no longer be an option but a norm.
On top of this, patient data management is also evolving. Many healthcare providers are now switching to EHRs and EMRs. Thus, electronic document transmission through various modes like fax apps also increased. Therefore, providers must ensure that the patient's electronic data are duly secured and well-protected at all times.
The HIPAA law exists to protect PHI in any way possible. Using a HIPAA-compliant fax app signifies that both the provider and user give utmost importance to data security. After all, data security threats pose some serious risks to a patient's privacy and wellbeing.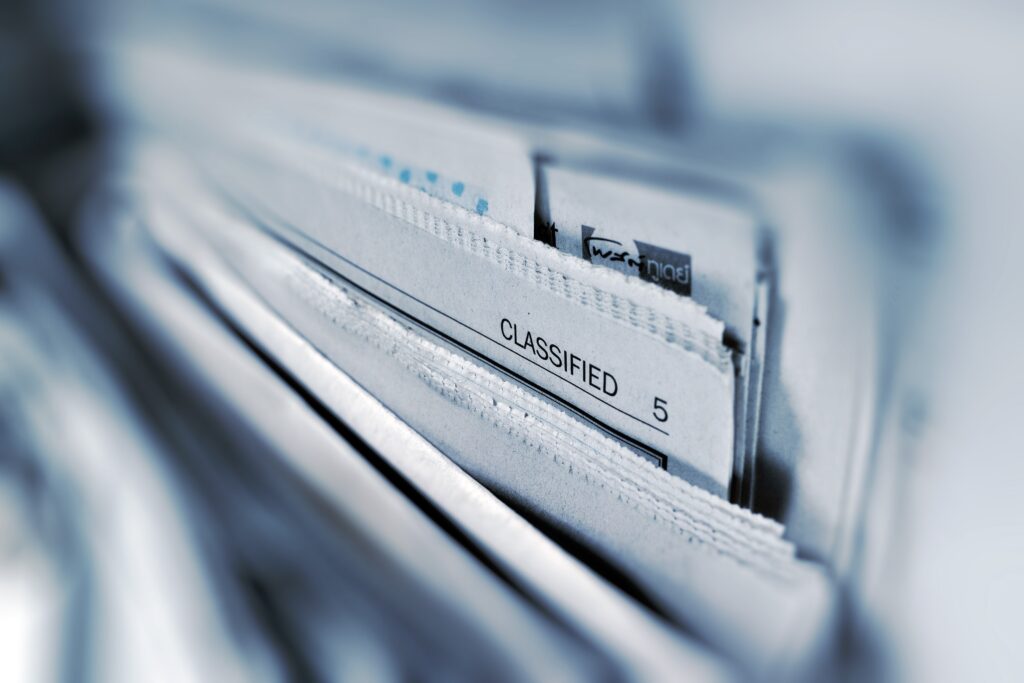 How Are Faxing Apps Compliant With HIPAA? Three Easy Ways to Find Out!
How are faxing apps compliant with HIPAA? How do you know if a fax app is HIPAA compliant? Here are three easy ways to find out.
1.) Look for the HIPAA compliance statement, seal, or badge.
Check the app directly. Look for any HIPAA compliance statement, seal, or badge. If a fax app says it is HIPAA compliant, then it probably is!
The presence of the seal also serves as a validation that the fax app has complied with the HIPAA federal law requirements. Having the seal also helps build trust and confidence. It shows that the fax app is fully capable of doing what's necessary to safeguard patient health information.
Just note that not all fax apps provide HIPAA compliant faxing services to all of their users. Some fax apps only offer this feature if you subscribe to a high-tier plan such as an enterprise or corporate account.
2.) Find out whether the fax app provider will sign a BAA.
The HIPAA law requires all covered entities and their business associates to sign a BAA. A BAA is a duly signed Business Associate Agreement. You will know whether a fax app is HIPAA compliant if the app provider is willing to sign a BAA.
Many fax app providers put out this information publicly. Some even offer hassle-free BAA requests through email, as long as you're an existing subscriber. If a fax app doesn't disclose this information publicly, you may need to contact the app provider yourself.
3.) Check whether the fax app has proper security measures to safeguard sensitive information.
To fully ensure that the fax app has what it takes to safeguard PHI (patient health information), check how it securely stores and transmits data. The level of encryption should be strong enough to protect PHI against any possible data breach and brute force attacks. The fax app should at least follow the encryption standards recommended by the NIST (National Institute of Standards and Technology).
If there are still concerns regarding a fax app's HIPAA compliance, it would be best to contact the fax app provider directly. Never assume or ignore the matter. Seek proper clarification first before faxing sensitive documents, especially ones containing PHI.
Under HIPAA, any health information that includes individual identifiers is PHI. These identifiers include the patient's name, email address, biometrics, social security number, geographic data, etc.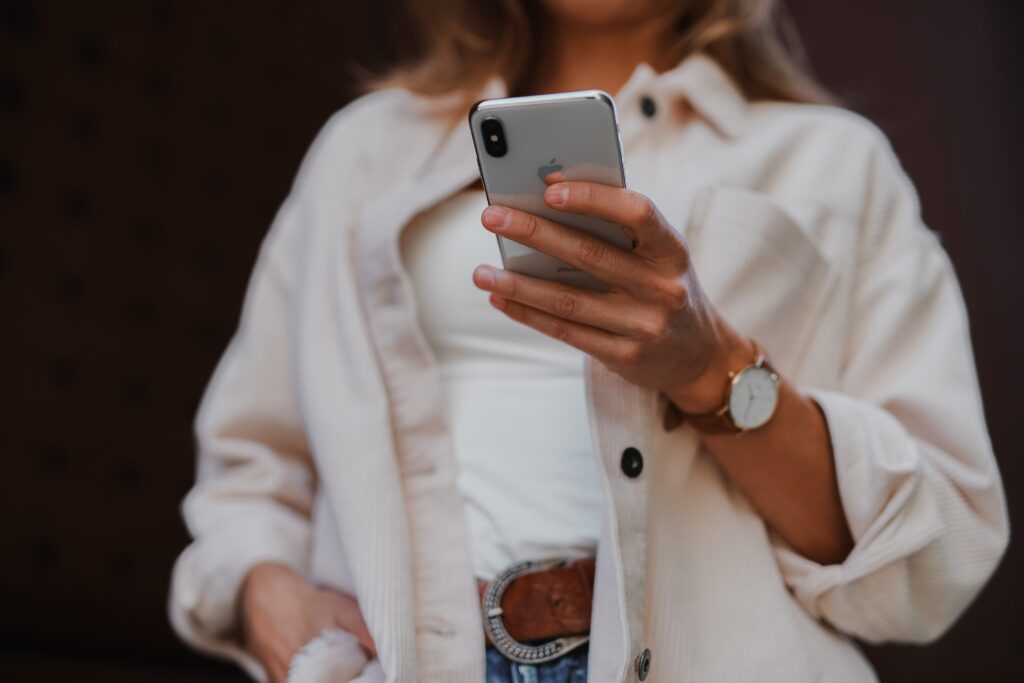 Is the iFax App HIPAA Compliant?
The iFax app is fully compliant with HIPAA rules and guidelines. It is also willing to sign a BAA upon request. With iFax Professional, you can securely fax from your smartphone using its military-grade 256-AES encryption.
Final Thoughts
Asking a question such as "how are faxing apps compliant with HIPAA?" is necessary to avoid any possible HIPAA violations. By knowing how to check whether a fax app is HIPAA compliant or not, you get to protect not only the PHI but also yourself.
After all, HIPAA violations hold serious consequences. Penalties imposed will also depend on the severity of the HIPAA violation. Therefore, checking whether a fax app is HIPAA compliant is a serious matter that should not be neglected or ignored.
Aside from this, it would also be best to follow the best practices for sending HIPAA-compliant faxes. This way, you can steer yourself clear from any unintended violation. You will also feel more at ease knowing that you're doing everything that you can to protect the PHI.
Do you need to send and receive secure HIPAA compliant fax on mobile? Experience hassle-free mobile faxing at affordable prices suitable for individuals and businesses.
Download the iFax app for free on Android and iOS!
Cloud-Based Fax Solutions
HIPAA-Compliant Faxing for Secure Document Workflows
Learn how iFax's revolutionary faxing technology is helping healthcare institutions maintain compliance while streamlining workflows.
fax apps
HIPAA fax app
HIPAA faxing
mobile fax apps
mobile faxing