You know that billing software is essential for your business if you're a pharmacy owner. But what are the different options available to you? Read further to get more information.
Billing software for pharmacy is designed to make billing and payments easier for pharmacies. It can automate many tasks related to billing and charges, including generating invoices, printing receipts, and tracking expenses.
If you're still using a manual process to bill your customers and keep track of payments, it's time to switch to a reliable billing software for pharmacy.
Not only will it save you time and hassle, but it will also help ensure accuracy and compliance with industry regulations. So let's get started with the top 10 billing software for pharmacy you can compare online.
Table of Contents
#1 Liberty Software
Liberty is a full-featured software for pharmacies that does everything from billing and prescriptions to inventory management. It's cloud-based billing software for pharmacy so that you can access it from anywhere, and it also integrates with other popular pharmacy systems such as Consona, Nexgen, NextGen, and more. Plus, the staff at Liberty are available by phone or email to answer any questions you may have.
Pharmacies that use Liberty software can begin filling scripts immediately. The interface is easy to use, and employees can adapt to it quickly. Liberty is also an excellent choice for pharmacies with multiple locations as it allows you to manage all your pharmacies from one login.
#2 WinPharm
WinPharm is one of the most popular billing software for pharmacy options for pharmacies today. It has many features, including an intuitive user interface, so employees can start using it immediately. You can manage your business anywhere at any time with this cloud-based system. Some of the key features include automatic refills, barcode management, e-prescribing, and the attachment of electronic signatures.
WinPharm is affordable and straightforward to use. It's also great for pharmacies with multiple locations, as you will only need one license for each location. This billing software even comes with 24/7 support, so there will always be someone available to help you out if you ever need assistance. It's best for independent retailers, hospitals, and outpatient care pharmacies.
#3 PrimeRx
PrimeRx billing software for pharmacy includes features that allow pharmacies to reduce operational costs and save time. You can use it to send e-prescriptions, print insurance cards, generate a searchable database of patient information, and much more. The software is cloud-based, so you'll be able to manage your pharmacy from any location with an internet connection. Plus, PrimeRx offers 24/7 phone support if you have any questions or concerns.
PrimeRx is a fully-featured billing software for pharmacies that includes everything you need in one package at an affordable price point. It works well for independent retailers, outpatient care facilities, hospitals, home health services providers, medical equipment suppliers, veterinary clinics, and similar organizations requiring full automation in their billing systems.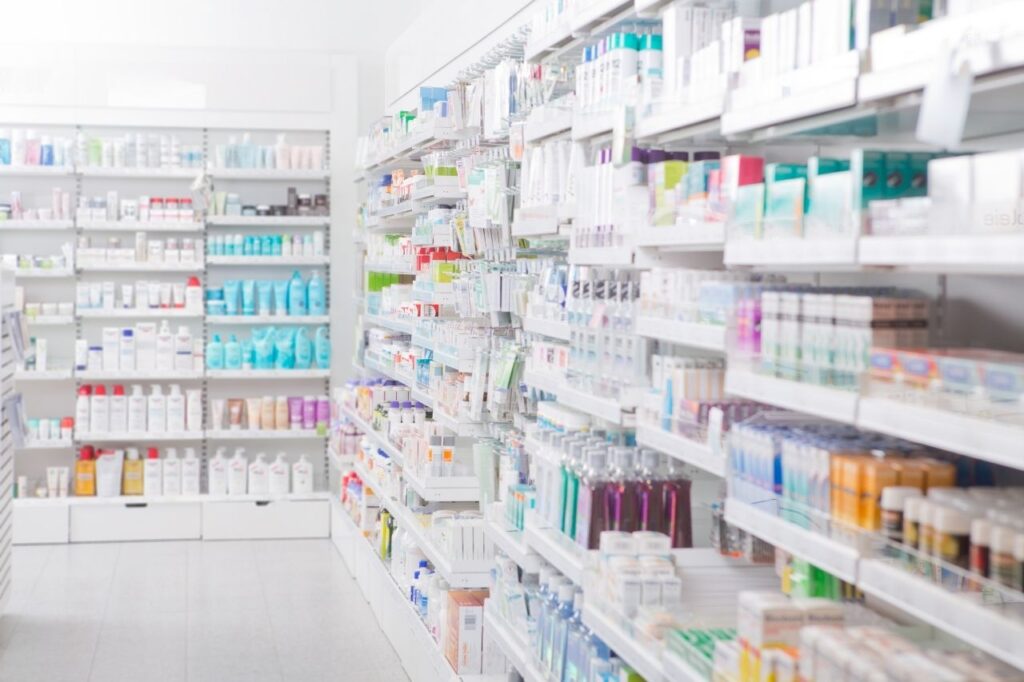 #4 ECP eMAR
This is a great choice for pharmacies if you're looking for easy-to-use and affordable billing software. The ECP package billing software for pharmacy includes everything you need in one complete program to manage electronic medical records, and you can even integrate it with other Veeva, MediBid, and Consona applications. Plus, the system offers excellent customer support via email or phone.
ECP automatically sends information to the pharmacist. You can check in on the meds you need, make sure they are correct. ECP is connected to over 500 pharmacies all over the US. If your pharmacy isn't one of them, you can contact the team, and they will set it up for you.
#5 PrimeCare
This billing software for pharmacy is designed for specialized services, such as long-term care and home health. PrimeCare is a comprehensive system that helps you manage all aspects of your business, from billing and prescriptions to inventory and patient information. It's also cloud-based so that you can access it from anywhere.
It's the best when it comes to Billing Matrix. With this feature, you can make your work more accessible, and you can get real-time reports and ensure that your pharmacy is at peak performance. Other features include claims management, forms management, medication database, online refills, to name a few.
#6 ComputerRx
Computer-Rx offers a solution to assist you in managing your pharmacy with its integrated software system for running business and clinical operations. It features a seamless connection via its one central pharmacy system, appropriate for pharmacy management software, point of sale, clinical solutions, and other commercial applications.
This billing software for pharmacy is designed to work in any pharmacy and may be customized to suit your needs. It enables you to automate processes, create reports, connect apps, and more. It includes a medication database, automatic refills, barcode or label management, and other features.

#7 PioneerRx
PioneerRx is a pharmacy software system that helps pharmacists manage their business and patients' prescriptions. It includes prescription tracking, refill reminders, and medication history. PioneerRx also provides support for billing and insurance claims. There are many reasons to choose PioneerRx pharmacy software.
Perhaps the most compelling reason is its robust feature set. PioneerRx billing software for pharmacy offers everything a pharmacist needs to run their business, from prescription tracking to insurance claims management. Additionally, PioneerRx is always up-to-date with the latest industry changes, so independent pharmacists can be confident that they are using the best possible software.
#8 Rx30 Pharmacy System
Rx30 Pharmacy System is a pharmacy management system that streamlines pharmacy workflow, provides patient care reports, electronic data interchange with pharmacies and most importantly, gives pharmacists the ability to focus more time on what they do best: offering medication counseling for patients.
Rx30billing software for pharmacy is ideal for community pharmacies of all sizes where full integration with practice management software is not required. Rx30 has been widely acclaimed as an advanced yet simple to use solution that can be implemented quickly and easily by any IT staff or computer novice.
#9 GoFrugal
GoFrugal is a billing software for pharmacy that does all the hard work for you. The software allows you to easily bill patients (with or without insurance), print free coupons, and fax claims directly to insurance companies. With its robust multi-location pharmacy management software, you can control everything in your account, from inventory to business analytics and stock management.
You can set up notifications straight to your mobile phone about stock alerts of different pharmacies to keep you up-to-date with the inventory. Moreover, you can automatically block the drugs that are about to expire to ensure you only sell the best medications to your customers.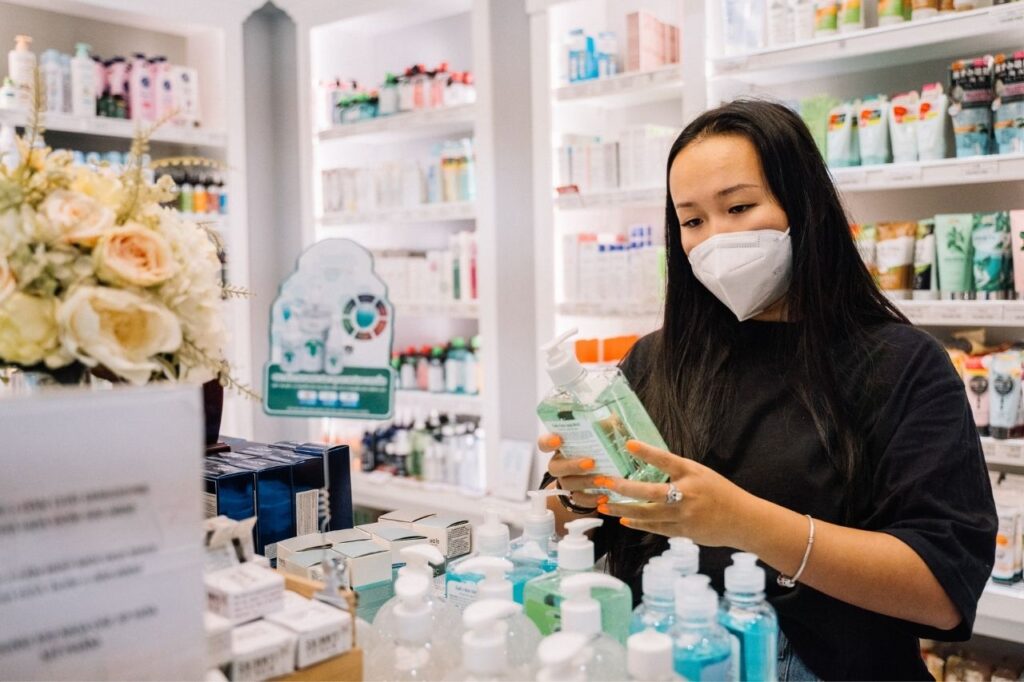 #10 Speed Script
Speed Script pharmacy billing software is a comprehensive pharmacy management solution that automates the billing and reimbursement process for retail, long-term care, employee, and hospital outpatient pharmacies. It eliminates the need for manual entry of patient information and drug orders into separate systems, streamlining the workflow and saving pharmacists time.
Some of the key features of Speed Script billing software for pharmacy include automated billing and reimbursement for retail, LTC, employee, and hospital outpatient pharmacies and integration with electronic health records (EHRs) to automate medication order processing. It also provides comprehensive reporting capabilities to help pharmacies track performance and optimize operations.
Now that you have a list of billing software for pharmacy, we hope that this article has helped you make an informed decision on what to look for and features to compare.
Furthermore, if you think faxing your billing statements, invoices, and reports can help you work efficiently at your store, we also recommend you check out iFax 7-day free trial now.
HIPAA compliant faxing
HIPAA fax