Did you know that the first-ever fax machine was invented in 1843 by a Scottish mechanic and inventor Alexander Bain? Yes, faxing has been around for a very long time, but it wasn't until the 1980s that it took the whole world by storm. Through the years, fax services have managed to keep up with the times and, to this day, still continue to evolve to accommodate today's current needs. Faxing is definitely still in the ball game!
Faxing services remain one of the most essential and reliable communication tools available in the market today. Many businesses and agencies still very much heavily rely on them especially in terms of sending and receiving highly sensitive information and confidential documents. Faxes are known to offer more safety and security when it comes to transmission, and they are very efficient and convenient.
Fax services are so widely available that you might think that one of your favorite retailers might offer them. So if you have a document that needs faxing and you find yourself asking, "Does Walmart have a fax service?", you've come to the right place! This article will provide you with all the information you might need and so much more.
Table of Contents
Does Walmart have a fax service?
Walmart is considered one of the biggest retailers in the whole world, with over 10,000 stores across the globe. They offer a wide range of products and services from grocery items, electronics, stationeries and office supplies, and beauty products. It is quite safe to assume that they are a one-stop shop for all your needs.
But to answer your question: No. Unfortunately, one of the very few things Walmart does not offer is a fax service.
Walmart, however, does have a wide array of fax machines you can choose from and purchase. But now another question presents itself: Is buying a fax machine a good idea these days?
Do you need to invest in a fax machine?
On average, a fax machine costs around $300, but they could go all the way up to $500 depending on the features. Of course, that is just the outright cost. You would still have to take into consideration other costs such as paper, ink cartridges, maintenance, and other overhead expenses.
There are top-of-the-line multi-purpose fax machines available at Walmart that can also do other tasks like printing, photocopying, and even scanning. It could very well be worth your money. However, if you only need the faxing feature, it is worth noting that nowadays, there is a much cost-effective alternative to buying the actual machine.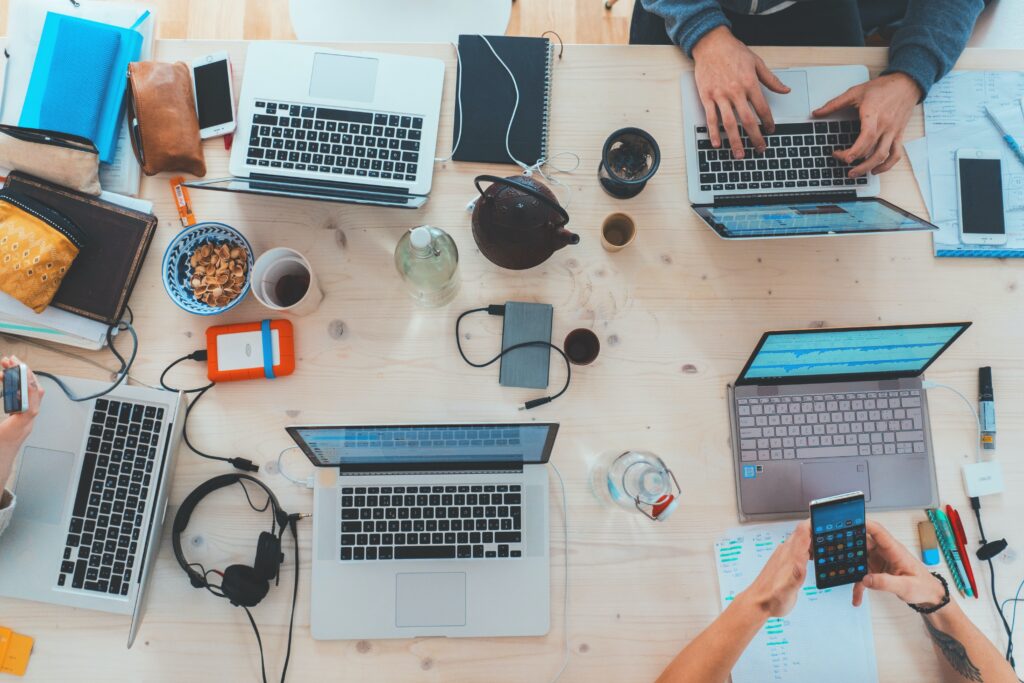 What are other ways to send faxes?
Other establishments like FedEx, UPS, Office Depot, and Staples have fax machines that can assist you with sending faxes.
However, if there aren't any fax service providers nearby or you just cannot be bothered to go out and queue, there is another option that might be better for you.
Thanks to recent technology, you can easily fax files and documents at the tip of your fingers. There is a great deal of online fax service providers like iFax that offer budget-friendly packages and deals.
What are the advantages of online fax services compared to the traditional ones?
First and foremost, internet fax is relatively more cost-effective than traditional faxing. As mentioned earlier, it is no longer necessary to buy fax machines, ink cartridges, toners, and papers, which alone can already save you a lot of money.
Plus, you don't have to worry about finding the right space for it as fax machines can be quite bulky and space-consuming.
Another advantage online fax services have over buying a machine from Walmart is that document sharing is much more convenient and accessible. There are now apps and programs you can install on your smartphones or computers that allow you to send and receive files whenever wherever.
Why is it better to fax documents instead of emailing them?
As previously mentioned, fax services have been relevant for years for a myriad of great reasons. For one, you are always guaranteed that the delivery of your documents is safe and secure. There is less danger of security breaches and hacking. You are rest assured that your data is protected.
Moreover, due to the high volumes of emails sent and received every day, there is an odd chance that some of the messages you send using that online platform might be buried in your recipient's inbox or spam folder. Faxing eliminates this risk as your recipient would be notified immediately of an incoming transmission.
Finally, unlike emails where you have no way of knowing whether your intended recipient has received your message or not, faxing lets you know once the file or document has been transmitted. You will be given a transmission receipt containing detailed information like the time and date the document or file was delivered and received.
How do you integrate online fax services into your business?
With iFax, online faxing has never been this quick and easy. iFax offers cross-platform faxing services that would surely cater to your needs. They are the first company to ever develop the world's first fax app.
The app remains to be a top-rated app with over five million satisfied users. Regardless of its success, it continues to strive in providing better services.
The best thing about it is that iFax offers the lowest cost in the market today. Experience the wonders of online fax services now!
Conclusion:
And there you have it. Although Walmart does not cater to your faxing needs, there are a handful of other ways you can still send or receive any important documents. You can either bite the bullet and buy a fax machine or you can head to any other establishments that offer fax services nearby.
Better yet, why don't you just save some of your money and get in touch with iFax to help you with your faxing needs. Start sending and receiving fax documents online today! Download the app.
does walmart have a fax service
walmart faxing service