Filing income taxes is probably one of the most stressful aspects of being a professional. Crunching numbers and paying large sums of money is not exactly the most exciting to do. To make this task more manageable, you should sort everything out as early as you can. There is nothing worse than doing taxes at the last minute.
In this article, we will provide you with a comprehensive guide that covers the basic things you need to know about how to fax a tax document.
What is a tax form 1040?
The IRS 1040 Form is formally known as Form 1040: US Individual Income Tax Return (ITR). It is the primary form used for filing income tax returns.
Table of Contents

What Is an IRS 1040 Form?
The IRS 1040 Form is one of the standard Internal Revenue Service (IRS) documents that US taxpayers use to file their annual income tax returns. The form calculates your total taxable income and the deductions you wish to claim.
There are various kinds of tax forms under the 1040 designation, including:
Form 1040-NR. If you are a non-resident alien or you're filing on behalf of a deceased person, you can use this form to file your ITR.
Form 1040-ES. This form is used by taxpayers who pay estimated quarterly taxes.
Form 1040-V. You must file this form if you have any pending unpaid balance on the "amount you owe" line of your Form 1040.
Form 1040-SR. This form is for taxpayers who are aged 65 years and older. The contents are pretty similar to the standard 1040 tax form, but the fonts are much bigger for better readability.
How to Fill Out a 1040 Tax Form
Form 1040 is composed of two pages. The first page asks for your basic personal information such as your full name, completed address, Social Security Number (SSN), and so on. You will also be required to include the information of your spouse if you are married. The same goes if you have dependents.
Once that's done, you can proceed to the second page, which asks for your signature and your occupation. After that, it's time to crunch the numbers and calculate your adjusted gross income (AGI) based on the income you declare.
Can I Fax My Form 1040 to the IRS?
The simple answer is no. You cannot fax your Form 1040 directly to the IRS. According to their website, there are two official ways you can file your income taxes: via mail or online.
The IRS also allows you to send your tax returns via registered mail. This is a secure and easy way to get the job done. Depending on your location in the US, each state has its own corresponding address.
You may also file your taxes online. You can do it in four different ways:
You can use the IRS Free File or Fillable Forms if your adjusted gross income is $72,000 or less.
You may also use a free tax return preparation site.
If you don't mind spending extra bucks to file your taxes, you can also use commercial software to file your tax returns.
Lastly, you can also find yourself an authorized e-file provider with tax professionals who can help you.
Although you can't fax your tax form directly to the IRS, you can send your 1040 tax form to your accountant via fax. They can then file your tax return for you using any of the official tax filing methods stated above.
You may also be able to fax certain documents to an IRS representative should they request for additional information.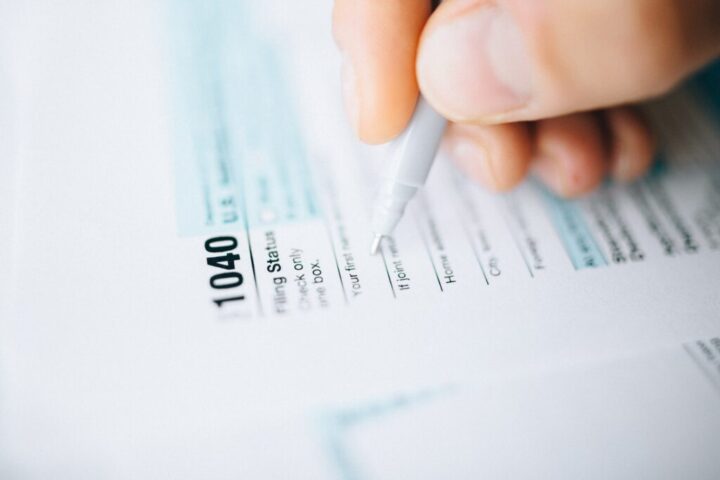 How to Fax a 1040 Tax Form to Your Accountant
Faxing remains one of the most reliable and secure communication tools today. The best part? You do not need a fax machine to send and receive documents. With online faxing, you can use your phone, tablet, or computer to transmit essential information.
Online faxing solutions like iFax use robust security features. You can use them to send your IRS forms to your accountant, tax preparer, or IRS agent without worrying about privacy breaches and data loss.
Using online faxing is a lot easier and quicker as there is no bulky equipment to worry about. iFax has an intuitive and user-friendly interface that allows you to send faxes seamlessly.
Here's how to fax a 1040 tax form using iFax:
Create an account on iFax. If you already have one, sign in.
Click the New Fax button found on the lower right-hand side of your screen.
Fill out the required information, such as the recipient's fax number, their name, and your name.
Click Add Document and select the tax form you wish to send.
Click Send. A pop-up window will appear if the fax has been successfully sent.
You have the option to notify the recipient of the incoming faxes via email. Simply type in their email address on the field found in the pop-up window.
As your 1040 tax form contains private personal information, see to it that your online fax service provider has robust security measures to protect your data from identity theft.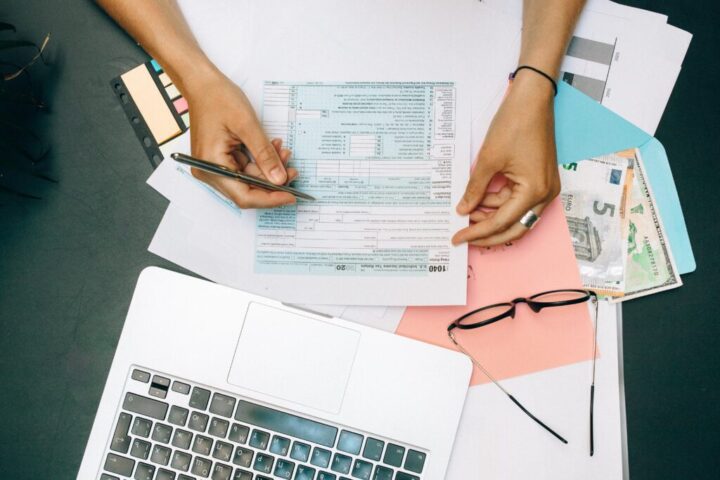 Make Tax Filing Easier With iFax
It's a good idea to give yourself ample time to prepare your annual income tax return. This will greatly lessen the stress that usually comes with filing taxes. So don't procrastinate; take care of your requirements as early as possible.
The IRS may not encourage you to send tax forms via fax, but that does not mean that online faxing cannot help you with this mammoth task. As filing taxes usually involve dealing with several different documents, online fax provides you with a convenient and safe communication tool that lets you share files with your accountant.
Experience all the benefits of online faxing with iFax as your faxing solution provider. With iFax, you don't have to worry about any breaches and hacks. Our military-grade 256-bit end-to-end encryption is designed to safeguard your data. Our app also complies with HIPAA and GLBA.
Join over five million iFax users today. Download the app and book a demo.
fax 1040 tax form
irs 1040 form
tax returns