Archaic business practices and a resistance to change can have a severely negative impact on your bottom line. Switching to effective processes such as Fax over IP can help in improving the overall efficiency and productivity of your business.
While many think fax is an outdated technology, fax is still thriving in the business world with over 17 million fax machines still in use the US alone. Fax over IP (FoIP) has been creating waves in the business world and rightly so. Fax over IP can help your business cut cost and improve efficiency by implementing a centralised faxing system in your office. Switching to fax over IP can help you save on hardware costs while going digital.
The most evident benefit of switching to FoIP is that you will be using the telephone network that is already in use in your office to send and receive faxes. And the icing on the cake? The software required for FoIP is hosted virtually so there is no need for a physical server.
In this article, we will quickly understand what VoIP means, how faxes work over VoIP, if Fax over IP is reliable, the benefits of switching to fax over IP, and how to get your Fax machine to work on a VoIP network.
Table of Contents
What does VoIP or IP Telephony mean?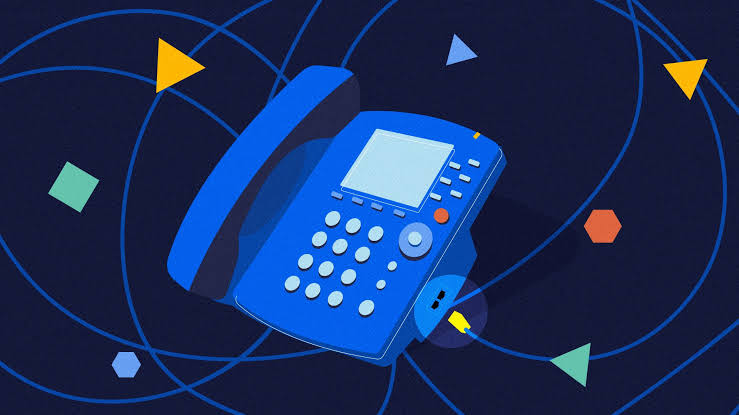 VoIP and IP telephony are sometimes used synonymously, and there is only a subtle difference between the two. Voice over Internet Protocol uses a group of technologies for the delivery of communication over Internet Protocol networks.
Ok, let's make it simpler.
VoIP is a technology that gives you the power to make voice calls over a broadband Internet connection as opposed to a normal phone line.
What is Fax over IP?
Fax is typically sent and received over a Publically Switched Telephone Network or PSTN. This system is expensive, outdated and honestly difficult to manage. Using fax over IP can help you avoid using PSTN.
Fax over IP is very similar to VoIP except it requires more network bandwidth to accommodate the large size of fax documents.
Fax over IP is the technology of sending and receiving fax documents over an IP network (LAN or WAN).
Do faxes work over IP?
Yes, it is possible to fax over IP. If you're already familiar with Voice over IP, you have an edge because Fax over IP is very similar.
So, how are faxes sent and received through IP networks? The document you want is send is divided into small chunks called packets, encapsulated and transported from one point to another using a transport protocol. Fax transmissions are typically very large and require greater network bandwidth. The one drawback that comes with FoIP is that there may be a few packet delays or losses when the reassembly of all packets does not happen.
Is Fax over IP reliable?
We have seen the face of the world-changing completely over the last two decades and can now say with absolute confidence that faxing over IP is completely reliable and safe.
Fax over IP is comparatively safer than traditional faxing provided necessary care and caution is taken while engineering and implementing it. Care has to be taken to use a reliable FoIP service provider so you don't have to worry about some of the challenges that come with FoIP, such as – dropped or delayed packets, synchronisation loss, delays in transmission and receiving out-of-sequence packets.
How do I send a fax using IP?

While users switch to fax over IP, they will continue to enjoy the same responsiveness and feel of a regular fax machine that uses traditional phone lines.
Devices known as T.38 gateways can help turn your traditional T.30 fax machine into a machine that can identify your fax machine's signal and translate it into a protocol that is IP-friendly.
If you have a fax machine that enables you to fax over IP, then set it up using an ethernet cable instead of a traditional phone line.
This process is pretty seamless and users on both ends can send and receive faxes in real-time.
Using a communication platform such as iFax can help you send faxes in easy, economical and eco-friendly ways. iFax has an internet faxing system that is both reliable as well as HIPAA Compliant, making the switch away from traditional faxing more appealing. iFax can help do away with the entire set of bulky hardware and equipment needed for traditional fax.
6 benefits of switching to FoIP
Conventional ways of faxing are cumbersome, expensive and outdated. Switching to fax over IP can have some serious benefits such as reduced dependence on hardware through software virtualization, low total cost, reuse of existing IT infrastructure and more. Listed below are a few benefits of Fax over IP.
Help get rid of the clunky hardware in your office
Fax over IP helps get rid of telephone lines and the bulky hardware that is typically required with traditional faxing. This can help save up on real-estate in the office without having to compromise on the user-experience for employees who are used to the look and feel of traditional fax machines.
Helps you cut cost
Traditional systems of faxing come with added costs and equipment. Fax over IP can help reduce network complexity and there is no necessity to install any new hardware. The icing on the cake? You also don't need to pay for a telephone line, meaning you only need to pay for your internet package.
Helps you reduce network complexity
While faxing over IP, you are using your existing IP network and this helps greatly in decreasing administrative expenses and network complexity.
You'll be using the internet connection that you use for all other purposes in the office for faxing as well. This means, no more phone lines for faxes. You'll enjoy a great deal of savings and a lot less clutter in the workspace.
Helps manage documents in more organized ways
Switching to IP often means that it's much easier to store, archive and share documents. In a conventional faxing setup, you'd have to file a million boxes of paper documents, but with online fax, you can store files digitally.
The switch to fax over IP can make it easier for everyone in the office to access documents and you'll also find that it improves disaster recovery capabilities. These are important advantages, especially with climate risk increasing over the last few years.
Enables you to send faxes from anywhere
The pandemic has highlighted the need to have the ability to work from home, remotely. And if we face the reality, the importance of having an easy-to-use faxing system becomes abundantly clear. It is impossible for people to have heavy faxing equipment at home. FoIP gives everyone on your team the ability to work anywhere.
Heightened security
The list of growing security concerns that firms face is ever-growing. The number of security breaches have increased multifold in the last few years and it is crucial for firms to ensure end-to-end encryption to avoid any problems. Also, keeping physical documents safe can be very difficult, especially while working in remote settings. This makes it imperative for firms to switch to digital faxing.
People mistakenly think IP Fax is the same as Internet Fax. While IP fax transmits data over your office intranet, internet fax uses the internet and internet protocols to send and receive faxes. Companies like iFax offer internet fax solutions that are easy to use, save more money, are HIPAA Compliant and have much less network complexity.
Why choose iFax for your faxing needs?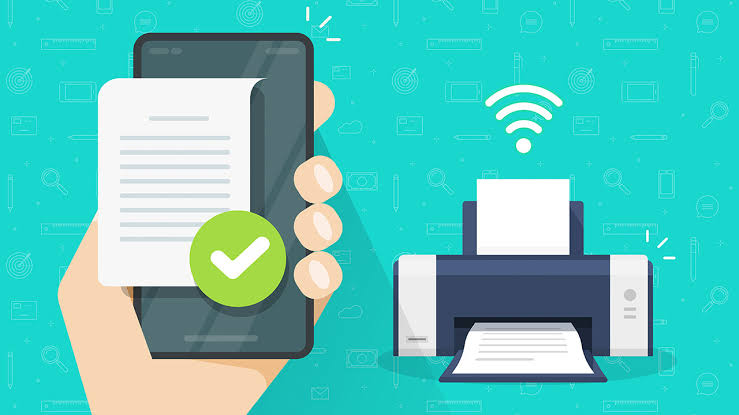 iFax offers virtual faxing solutions that have many advantages for business. Switching to a faxing service like iFax can help you save cost, ensure compliance and enjoy the benefits of added security. iFax is accessible across multiple channels including Andriod, iOS, PC and Microsoft, it has 256-bit AES HIPAA compliance, gives you real time notifications and is very reasonably priced.
Listed below are a few benefits of iFax:
1. Compliance
Online faxing is quickly becoming a preferred alternative to conventional faxing. Companies have to comply with various rules and regulations such as HIPAA, GDPR, PCI-DSS, and the Dodd-Frank Act, making it important to fax in ways that these ever-changing directives will accept. iFax is HIPAA compliant and updates its technology to be acceptable and compliant with all relevant directives.
2. Security
Faxing online ensures that your files are encrypted on both ends and allows for better management of information, making it a great option for firms look to ensure safety of their crucial documents.
3. Management of documents
Storage, transmission and sharing of information is very easy with iFax. You even have the provision to download transmission receipts, making it easy to have a record of shared documents and information.
4. Reduce your carbon footprint
Over 200 billion pages. Yes. You read that right. The fax infrastructure in the US alone uses over 200 billion pages. This leads to deforestation and several other harmful effects to the environment. Using iFax can help your firm reduce its carbon footprint and stay eco-friendly.
5. Reduced costs
Simplified networks and the use of the existing LAN or WAN IP network makes faxing over the internet a very cost-effiecient alternative to traditional faxing.
6. Convenience
Digital faxing is extremely user-friendly and easy to use. Anyone who is familiar with traditional facing can easily adapt to online fax or fax over IP as it's made to be convenient. Simple training and experience can help employees quicky transition to online faxing.
7. Digital signatures
Signing documents can be a pain point for most businesses especially at times when remote working has become a norm.
This is why services like iFax are extra appealing as they have features that allow you to sign documents digitally. These signatures are legally binding, so you don't have to worry about anything while signing high-stakes documents.
Conclusion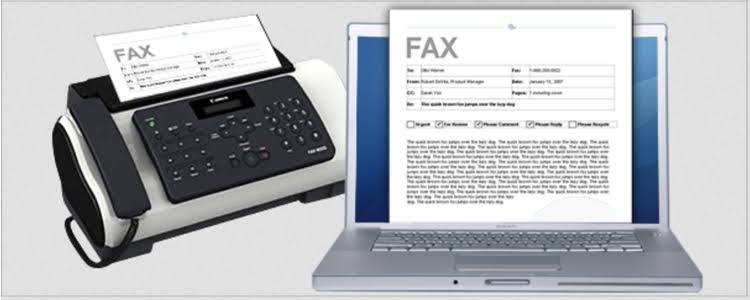 Bureaucratic standstills and ignoring the changes in the world can prove to be costly for businesses. Switching to new technology can be faster, easier and more economical. The Coronavirus pandemic has also reinforced the importance of embracing technological change.
The traditional method of faxing requires bulky hardware and equipment and is also vulnerable to various attacks.
When engineered and implemented well, FoIP can help ensure that you have the ability to fax from anywhere at any time. This cloud-based technology is a game-changer for any business leader who is serious about the growth of their firm.
An online faxing service such as iFax offers its customers endless benefits and makes the process of faxing easy and convenient. Experience the future of faxing today.
cloud fax service
cloud fax solutions
cloud-based faxing
fax over internet
fax over ip