Modern solutions are now challenging longstanding tools such as telephones and fax machines. Fax over IP (FoIP) technology is one of the most prevalent examples of this trend. Its many advantages — faster speed, improved scalability, operational savings, and enhanced security — have made it an optimum solution for businesses worldwide.
Transitioning to FoIP means that you no longer need a traditional fax machine. Instead, you can send and receive faxes using a fax server, a digital platform that handles the transmission and reception of faxes over the internet. This modern method only requires you to have a fax number, much like the old system, but without the need for paper, toner, or dedicated phone lines.
Allowing you to experience these advantages and gives you peace of mind knowing your data is safe. This guide will help you understand the basics of FoIP. We will also go through how it works and its advantages — which you can find in using iFax, an excellent fax over IP service provider.
Table of Contents
Understanding Fax Over Internet Protocol (FoIP)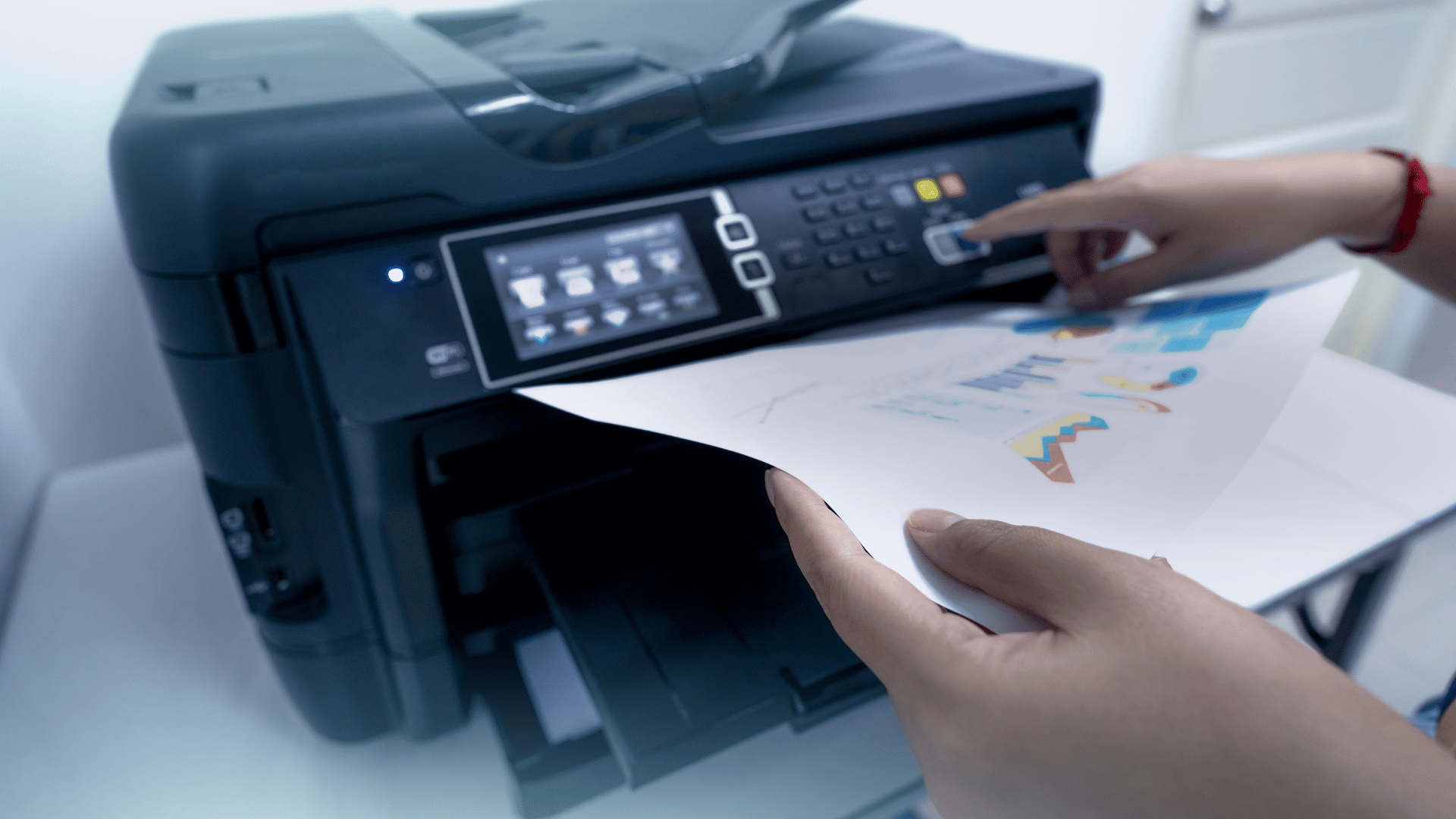 Years ago, many organizations migrated their phone lines to VoIP (Voice over IP), which uses the Internet instead of traditional phone lines to make and receive calls. After that, fax machines started using the technology too, which is known as FoIP (Fax over IP). This transition offered a new fax solution that incorporated modern technology into traditional fax communications.
Definition of Terms
Businesses are recognizing the advantages of embracing the constant evolution of technology. Fax over IP is one technology that transforms how faxes are sent and received.
To fully understand FoIP, here are common terminologies you will encounter.
Analog line/ISDN: Traditional fax machines use analog lines or ISDN (Integrated Services Digital Network) to send and receive data.
Analog terminal adapter (ATA): This electronic device converts voice signals from a telephone into digital packets for transmission over the internet.
Internet Protocol (IP): This communication protocol is used by computers and other devices to transmit data over networks.
IP network: This is a group of computers connected over the internet. IP networks enable computers to communicate with each other.
IP technologies: These technologies use IP networks to transmit data, such as cloud-based applications, VoIP phone systems, and virtual private networks (VPNs).
International Telecommunications Union (ITU): The ITU is the governing body for international telecommunications and data transmission standards. It sets the global standards for VoIP and FoIP.
Gateways: These devices allow devices from different networks to communicate with each other. In the case of FoIP, gateways manage the transition between fax calls over the internet and traditional fax methods.
Publicly Switched Telephone Network (PSTN): A PSTN is a traditional landline telephone network based on analog circuits, which are the standard for phone calls. This type of telecommunication enables voice data to be transmitted.
Telecommunication Standardization Sector (ITU-T): The ITU-T is a branch of the ITU that develops standard fax protocols for telecommunications.
VoIP (Voice over IP): This technology allows users to make online audio calls instead of using traditional telephone systems.
Now that you know the basic terms, let's delve into FoIP.
What Is Fax Over Internet Protocol (FoIP)?
Fax over IP is the conversion of analog fax signals into digital packets and transmitting those packets over the internet. It eliminates the need for traditional phone lines, which are expensive and less efficient.
As with VoIP for phone calls, FoIP represents a new and advanced way of securely exchanging critical business information over long distances faster. With FoIP, you can:
Send a fax from a fax machine to another fax machine.
Send a fax from a fax machine to an email.
Send a fax from an email to a fax machine.
How Does Fax Over IP Work?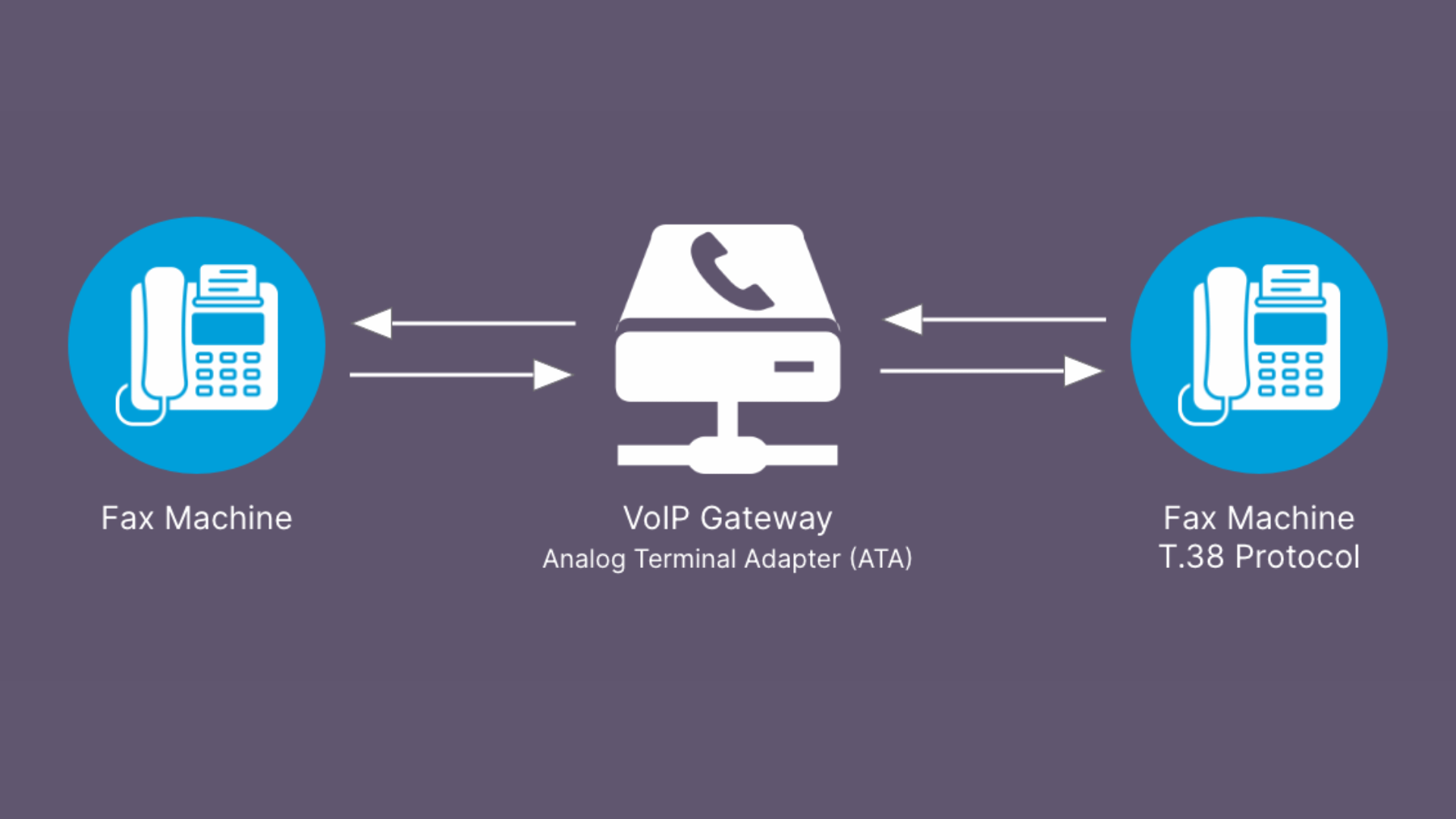 FoIP converts voice signals from a fax machine into digital data packets, streamlining the process of business faxing by utilizing the internet. This enables information-sharing over the internet. To facilitate this process, you need an Analog Terminal Adapter (ATA) device that converts the signal from a fax machine.
An ATA is connected to a VoIP gateway that translates the analog signal into digital data. Another ATA receives the data at its destination, which is converted back into an analog signal and received by the fax machine. Modern fax server software can also assist in this process, managing and directing faxes more efficiently across a business network.
FoIP Transmission Methods
There are three methods for transmitting faxes over the internet: passthrough, relay, or store-and-forward.
1. Fax passthrough
The passthrough method uses a G.711 codec. G.711 is simply a way of encoding and compressing audio signals. Once the signals have been digitized, the information is packaged and sent across the IP network.
2. Fax relay
Fax relay is a more complicated method. Instead of using G.711 codec, it uses the T.38 protocol to break the fax information into small packets and then sends them over the IP network.
T.38 is a protocol designed by the International Telecommunications Union (ITU) standard that defines the real-time transmission of faxes over VoIP networks. It reduces the bandwidth you need, making communication faster and more accurate.
Most fax manufacturers' products support T.38. It is the preferred approach for faxing. Both the passthrough and relay are real-time methods, meaning the time lapse between sending and receiving is minimal.
3. Fax store-and-forward
This method enables fax messages to be stored until they are needed. The protocol it uses is T.37, which allows computers to act as both the sender and receiver of fax messages.
What Are the Benefits of Using Fax Over IP?
No matter what transport method you choose, FoIP offers many advantages for businesses if you're considering switching to IP networks for faxing.
1. Easy installation
FoIP requires minimal setup and can be easily installed on most VoIP systems. There's a good chance your current IP infrastructure already supports it. Also, FoIP integrates well with any workflow and allows individuals to access everything they need on a single dashboard.
2. Cost-effective
Using FoIP means less hardware, fewer supplies, and fewer maintenance costs. You don't need to buy and maintain separate fax machines and you can reduce your phone line costs.
3. Efficient transmission
FoIP enables you to send large files quickly over the internet, reducing waiting time for documents to arrive. The digital data packets are compressed, reducing bandwidth, and increasing transmission speed.
4. Better fax quality
Low quality in printing faxes can pose a real challenge with data with small print or numbers. Fortunately, FoIP means higher-quality images are delivered every time. Thanks to internet servers that can transmit attachments in clear, high-resolution images. The recipient will never have to strain their eyes trying to read small fonts.
5. Enhanced security
Healthcare, finance, and legal organizations dealing with sensitive documents must protect their data adequately. FoIP has better security functionalities than traditional fax machines or phone lines. It uses 256-bit encryption and complies with HIPAA and GLBA.
6. Improved scalability
FoIP can be easily scaled up or down, depending on the requirements of your organization. It won't crash when you need to send large amounts of faxes or documents, making it ideal for businesses with high-volume traffic.
7. Greater interoperability
FoIP allows for a streamlined communication process, eliminating manual processes such as printing and scanning. It's easy to connect multiple offices and departments. You don't need new hardware or software for faxing and can send documents to any fax machine. Investing in FoIP is the best choice for organizations looking to upgrade their communication systems.
Choose the Right Fax Over IP Solution for Your Business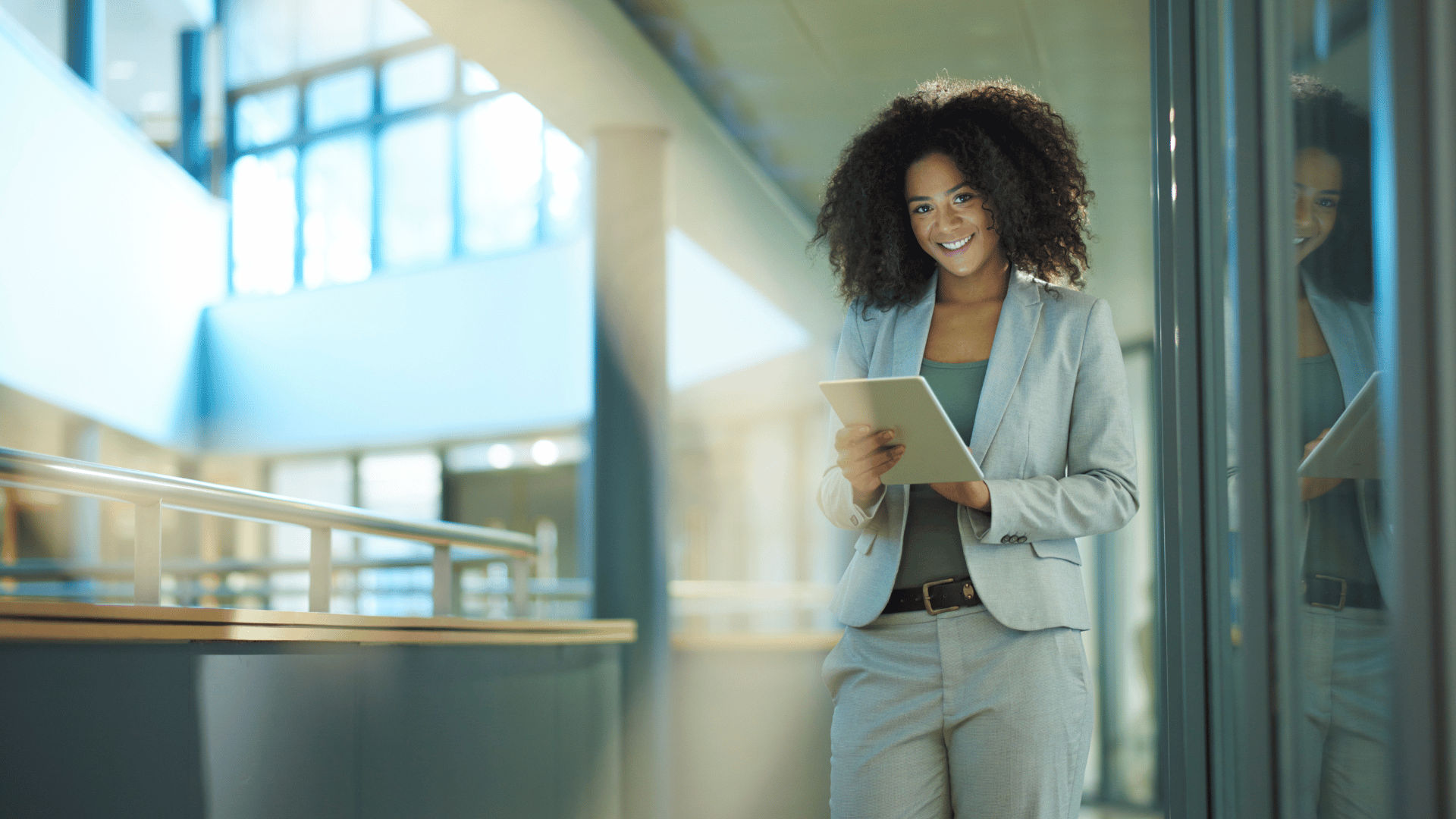 The right provider can make or break your success in implementing FoIP. Select the most suitable one for your business by looking at its features, like security protocols, cost-effectiveness, and customer support. Good thing there is iFax.
iFax, the leading FoIP provider, offers businesses an efficient and secure solution for sending and receiving online faxes. Our secure cloud-based platform enables you to:
Send faxes from anywhere. You don't need to be in an office to send or receive faxes. Our web platform is compatible with any device, allowing you to access your account and send faxes on the go.
Manage all faxes in one place. Our intuitive dashboard gives you a bird's-eye view of all your fax activities, making it easy to search, organize, and store documents.
Integrate with popular business applications. We provide integration with various cloud storage providers such as Dropbox, Google Drive, and OneDrive.
Upgrade your faxing system and make communication easier, faster, and more secure with FoIP solutions using iFax. Don't worry about making the switch to online faxing. Our friendly customer service team is always ready to help you with your faxing queries 24/7/365.
Sign Up now and start enjoying all the benefits of fax over IP.
cloud fax
fax over internet
fax over ip
internet fax
internet faxing