Using HIPAA-compliant digital tools is a must for anyone handling sensitive patient information. Given the rise in healthcare data breaches, your cloud storage service must follow the guidelines set by the Health Insurance Portability and Accountability Act of 1996 (HIPAA).
Moreover, storing documents in HIPAA-compliant online storage can help your patients feel more at ease. You can also avoid costly fines and other legal penalties.
So, is Google Drive HIPAA compliant? Keep reading to find out if this popular service is secure enough to protect your patients' private information.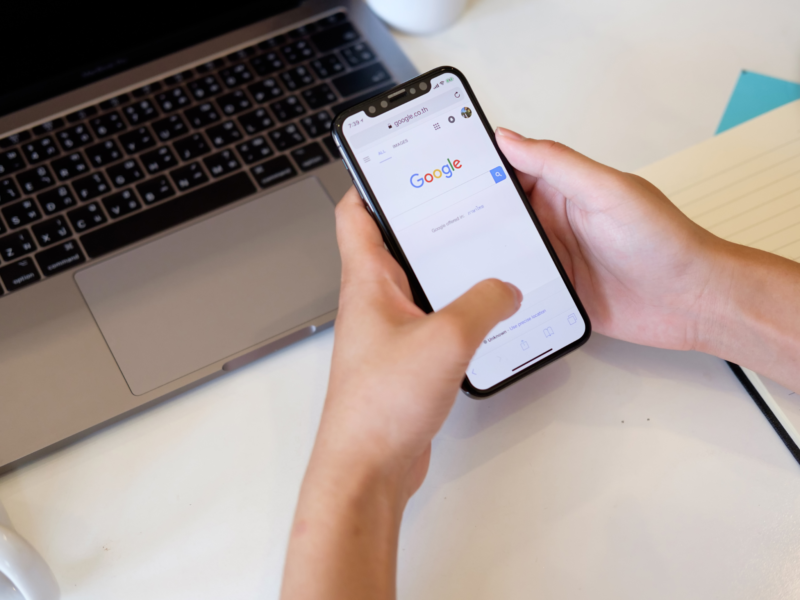 Is Google Drive a Secure Way to Store Data?
Google Drive is a reliable and secure option for cloud-based file sharing and storage. It allows you to save PDFs, documents, videos, photos, and more to the cloud. Many businesses use it to store valuable information like data sheets and financial records.
You can rest assured that your data is protected by TLS (Transport Layer Security) encryption. This ensures that files stored in Google Drive are safe from breaches and unauthorized modifications.
Does Google Drive Comply With HIPAA?
Using Google Drive as is does not ensure full HIPAA compliance. It may put you in a legal gray area when you use it to store medical records, particularly files that contain confidential patient information.
Furthermore, not everyone can use it to store and manage sensitive patient information. For one thing, you should be qualified to request a business associate agreement (BAA) before you can comply with this federal law.
HIPAA requires a signed BAA from all business associates, including Google. After all, the company could be held liable for any breaches or other violations.
Who Can Request a Business Associate Agreement From Google?
As of this writing, Google will only accept BAAs from administrators of organizations with Workspace or Cloud Identity accounts. Users of the legacy free edition — also known as the Google Apps Standard Edition — are prohibited from reviewing and accepting a BAA from Google.
Therefore, you cannot use the free version of Google Drive to store and share protected health information (PHI), even if it already has security measures in place.
What is the difference between Workspace and free Google apps?
Those with Google Workspace or Cloud Identity accounts have to pay for subscriptions. In contrast, standard edition users can access the apps (e.g., Google Drive, Sheets, Docs) for free, but with storage and feature limitations.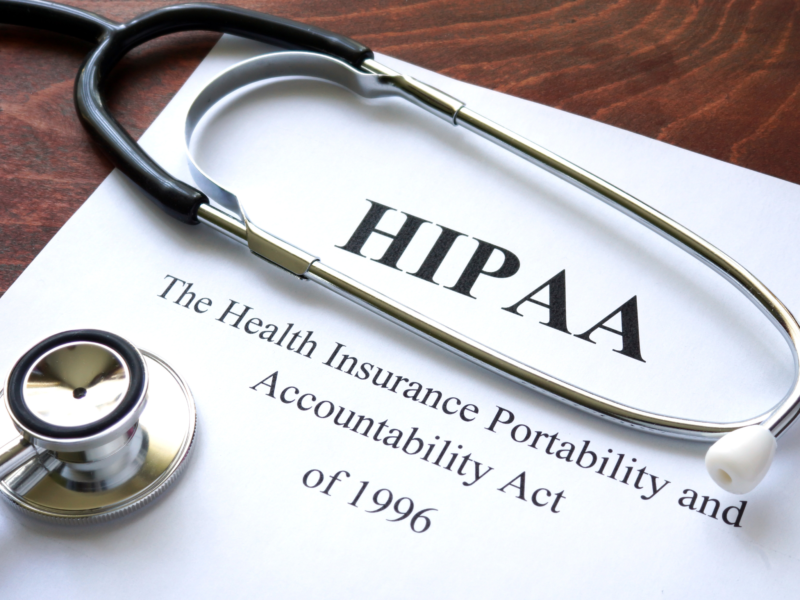 2 Ways to Make Google Drive HIPAA Compliant
Before using Google Drive to store and manage PHI, you need to do the following:
1. Request a business associate agreement
The HIPAA law requires covered entities and business associates to sign a BAA, otherwise known as a business associate agreement. Simply put, it is a legally binding contract that makes the two parties liable for the safety and confidentiality of PHI. It also outlines the guidelines for securing PHI as well as what to do in case of a breach. Failure to abide by the rules stated in the agreement could lead to sanctions.
To request a BAA from Google:
Log in as a super administrator to your organization's Google Workspace or Cloud Identity account.
Go to your account's admin console and click the main menu.
Navigate to Account Settings > Legal and compliance.
Go to Security and Privacy Additional Terms.
Click and review the Google Workspace/Cloud Identity HIPAA Business Associate Amendment.
Click Review and Accept. Make sure not to skip any of the questions.
Click OK to confirm.
2. Configure Google Drive's account settings
Now that you've obtained a signed BAA, you must carefully follow the HIPAA guidelines for safeguarding PHI. To do this, you must configure your Google Drive account settings so it doesn't have any security loopholes that could put sensitive information at risk.
The following measures can help safeguard PHI against unauthorized access and data misuse:
Using strong and unique passwords
Enabling two-factor authentication (2FA)
Limiting the number of people who can view, download, and share documents containing PHI
File-sharing restrictions, especially for third-party entities outside of the organization
Implementing secure data backup and restore options
Ensuring HIPAA compliance for third-party app integrations
Regular auditing of account logs, data access, and file transfers
Proper staff training and orientation on handling PHI
Secure file naming and handling practices (e.g., not including PHI in document titles, using HIPAA-compliant cover pages, etc.)
Making Google Drive fully compliant with HIPAA is not that complicated. You can use it to handle sensitive patient data without worrying that you might violate any rules.
Is Faxing From Google Drive Possible?
Yes, it's possible. Unlike fax machines, faxing from Google Drive using your phone or laptop requires less effort. You can send faxes quickly without worrying about busy phone lines and machine malfunctions. It also eliminates the need to print faxes, allowing you to save on operating costs.
Faxing documents using Google Drive also helps ensure compliance since you can use HIPAA fax cover sheets to avoid accidental disclosures. You can also implement two-factor authentication to prevent unauthorized users from viewing your confidential files.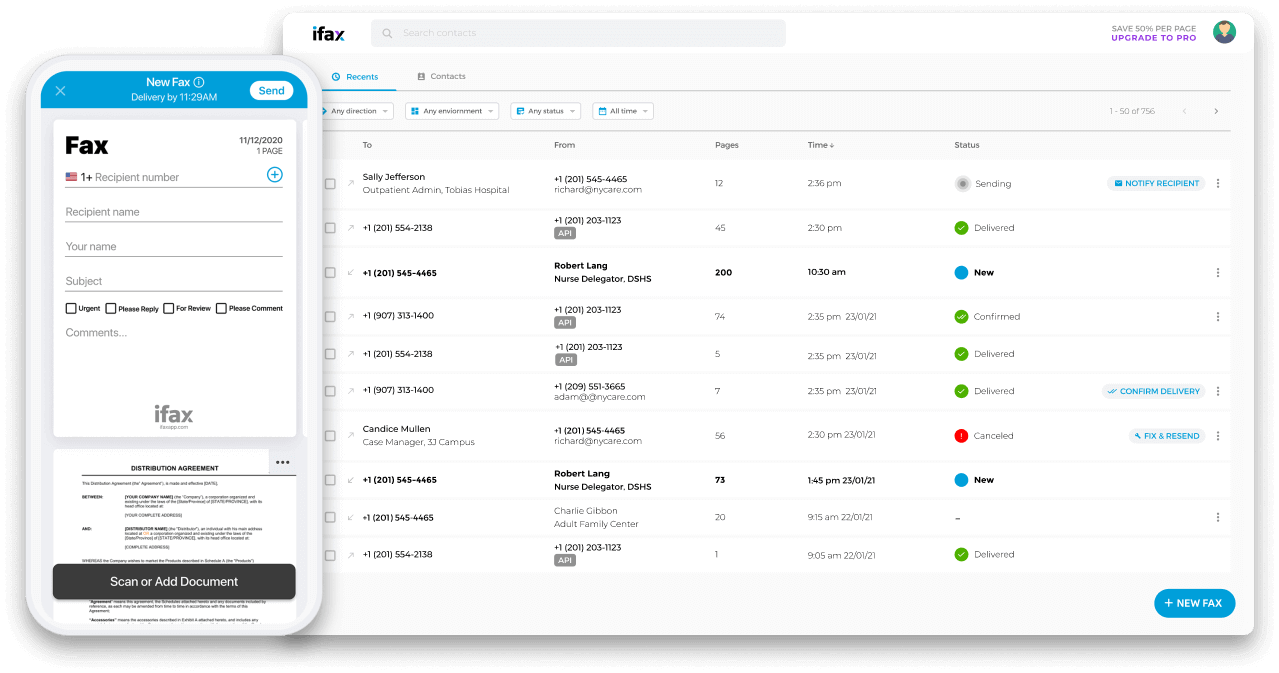 iFax: The Best Way to Send HIPAA-Compliant Fax
Did you know that there's an easier way to ensure the secure transmission of sensitive patient data? You can transmit documents using a secure online fax service. Choose an internet faxing solution that supports Google Workspace integrations.
With iFax, you can send a fax from Google Drive without configuring its security settings or fussing with complicated setups. There's no need to worry since our HIPAA-compliant fax service uses 256-bit encryption to safeguard data against theft and malware. You can also implement sharing restrictions and monitor your document activities using real-time audit logs.
When safeguarding a patient's right to privacy, you should never settle for less. Always choose a service that's not only HIPAA-compliant but is also capable of streamlining your document processes.
Start a free account today and see how easy it is to maintain compliance while bolstering patient satisfaction.
Google Drive HIPAA
HIPAA compliance
HIPAA compliant faxing
HIPAA compliant software
HIPAA fax