Do you have an online fax subscription but are unsure how to get the most out of it? Managing your business's communications is critical to success, and having the right tools in place can be crucial. In fact, the majority of large enterprises use online fax services.
This article will provide useful tips and strategies for maximizing online fax subscription. With these simple steps, you'll be able to quickly increase efficiency and cost-effectiveness—allowing you to take advantage of all the benefits when you fax online.
Importance of Selecting the Right Online Fax Service for Your Needs
Sending and receiving sensitive documents requires a secure, reliable fax transmission. The right online fax service can provide that. Individuals, small- and medium-sized enterprises (SMEs), and large enterprises have much to gain from selecting the best online fax service.
Individual users benefit from having a cost-effective solution that doesn't require a significant investment in hardware or maintenance.
SMEs can use additional features such as document management or digital signature requirements.
Larger companies with more complex needs might require more robust services such as cloud storage integration or multiple fax line capabilities.
Investing in an appropriate solution with all the necessary features they need now or in the future saves time and money by avoiding switching services due to limited features or inadequate security protocols.
Furthermore, switching to a new service can take time and effort, depending on how many users are involved and how many documents should be migrated.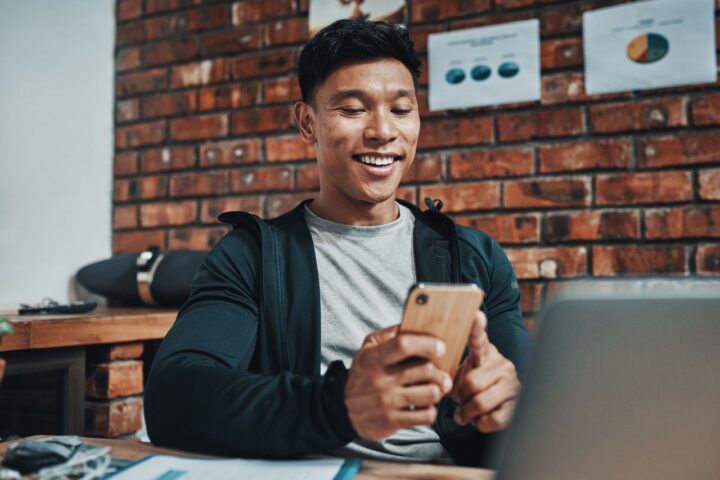 Essential Features of Online Fax Subscriptions
Here are the essential features that make an excellent choice for an online fax service.
Sufficient number of pages
Having sufficient pages to send and receive each month saves time and money. It means you can complete daily faxing tasks.
For instance, if a business needs to send out numerous faxes regularly. Access to an unlimited number of pages will be advantageous. The company can avoid continually increasing its page quota throughout the month to cover all its required communication tasks.
Furthermore, when faxing in bulk, having a sufficient page count allows multiple documents, such as invoices, to be sent at once. It reduces transmission times and costs significantly.
Different providers may offer other pricing plans and tiers based on the number of pages sent each month. This gives customers more control over how much they spend on their subscriptions.
For example, some providers may offer plans where customers pay a flat fee regardless of how many documents they send out monthly.
Others may charge per-page rates, so customers who use fewer pages per month do not have to pay for unused pages. This model gives businesses flexibility when choosing which plan best suits their budget and requirements.
Customizable cover sheets
Customizable cover sheets let you quickly personalize the fax cover. You may include your company's name, logo, and contact information with each fax transmission. It makes it easier for recipients to associate the fax with a specific organization or brand.
Using this feature is also beneficial when sending multiple faxes at a time. Say a business needs to send out ten different invoices or contracts. It can add its company's logo and details to each cover sheet template. This process saves valuable time and effort that would have been spent manually adding details to each fax.
Some providers even go the extra mile and let you customize your cover sheets according to your branding preferences. Simply put, it reinforces your brand image in the eyes of customers and partners.
Having these capabilities helps businesses stand out from competitors and reinforces trustworthiness among potential customers.
Multiple file formats support
It is indispensable to have a fax service that supports various file types. It provides more flexibility when sending documents and allows businesses to use the platform more efficiently.
Many businesses work with sensitive data that needs to be sent to other parties for review, such as medical records or financial documents.
Users should send these files in multiple formats to ensure that sensitive information remains secure. Authorized personnel or staff must view them on their secured devices.
Additionally, if one format fails or is not supported by the recipient's device, having other options increases the chance that the intended person can access the document.
PDF, TIFF, JPEG, DOC/DOCX, and HTML are the most commonly supported file formats.
Other file formats should be available like:
ODT (Open Document Text)
RTF (Rich Text Format)
CSV (Comma-Separated Values) and
XLS/XLSX (Microsoft Excel).
Supporting these additional file formats will make it easier for users to transfer data between programs without losing any formatting.
Cloud storage
Cloud storage allows users to store and access their data anywhere with an internet connection. It eliminates the need to manually save and transfer data between devices, which can be time-consuming.
Say one of the staff needs to send or receive a fax from their office computer but is out of the office when it arrives. They can log into their online fax account on their mobile device and view it immediately.
Once the document is stored and viewed in the cloud, they can immediately acknowledge receiving the fax. It is unnecessary to wait until they return to the office to view it.
Always read the service provider's terms of use and privacy policies carefully. It ensures you know how the provider will handle your fax data before signing up for a subscription.
Encryption and security measures
Encryption is a process where information is transformed into a coded format that only the intended recipient can decipher. It uses complex algorithms that scramble messages so unauthorized entities cannot read them.
On the other hand, security measures are the various safeguards used to protect data from cyber threats and unauthorized access.
For online fax subscriptions, encryption is essential for protecting sensitive information transmitted via documents or other files over the internet.
Say a business uses an online fax service to send customer information such as credit card numbers or Social Security numbers. It must be encrypted using secure protocols like
Secure Socket Layer (SSL)
Advanced Encryption Standard 256-bit (AES 256-bit)
Transport Layer Security (TLS)
These protocols create secure connections between two computers which allow encrypted data to be transmitted safely and securely across networks.
Encrypting data this way ensures potential attackers or malicious actors cannot access the private information contained within the document or faxes being sent.
Security measures such as firewalls, identity management systems, and antivirus software also help protect online fax services from potential threats.
Firewalls are security systems designed to prevent unauthorized access to computer networks.
Identity management systems manage user access rights and authentication processes.
Antivirus software provides an additional layer of protection by scanning for malicious software on incoming documents before end users can access them.
These measures work together to provide businesses with peace of mind knowing their vital customer data is safe from prying eyes and malicious actors.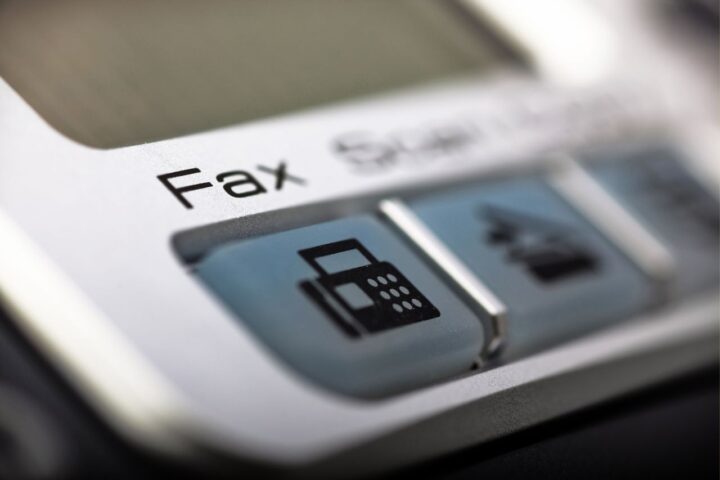 How to Maximize Your Online Fax Subscription
One key to success is to employ a few best practices for organizing and archiving faxes. Here are a few of them you can implement immediately.
Organizing and archiving faxes
Using a centralized repository makes locating lost or missing documents easier. You should implement a system for categorizing incoming and outgoing documents into different folders for improved organization and retrieval.
For example, invoices could be stored in one folder, while contracts could go into another. This will enable users to instantly find the correct document without manually searching thousands of pages.
Using fax automation and integration tools
Businesses can optimize their online fax workflow by using automation and integration tools such as Zapier or IFTTT. They can automate mundane tasks like forwarding incoming faxes to other departments or triggering specific actions when certain criteria are met.
With these tools, users can also set up custom notifications to know when new documents arrive or important tasks have been completed.
Integrations with other apps, such as Dropbox or Salesforce, can also make it easier to access relevant information quickly without having to leave the platform.
Leveraging mobile apps and notifications
Notifications are a great way to stay on top of incoming faxes and ensure that important messages aren't missed or forgotten.
With most online fax services, users can configure notifications – they are sent via text or email whenever a new fax message arrives in their account, allowing them to review it quickly and take action if necessary.
For example, employers can set up notifications to inform employees when they send a time-sensitive document, such as an invoice or purchase order. This helps ensure that documents are processed quickly and accurately, reducing the risk of errors or delays in payment processing.
Enjoy Big Savings and Better ROI With iFax
When you sign up with iFax, you won't have to pay any setup fees or upfront costs. You can start sending and receiving faxes immediately without worrying about additional expenses.
It also eliminates any long-term commitments or contracts. You can cancel without penalty if you need to change providers for any reason. This gives businesses greater control over their budget while reducing the risk of paying extra fees due to unexpected or unplanned usage spikes.
The Professional account starts at just $16.67 per month with 500 inbound and 500 outbound pages included (other plans are available depending on your usage).
Compared to other online fax services like RingCentral or eFax Plus, it offers significantly better value for money over the long run. It's an excellent choice for cost-conscious businesses looking to maximize their ROI from online faxing solutions.
Subscribe to a Professional account and be amazed at the other features that will speed up your workflow.
faxing subscription
online fax account
online fax subscriptions
pricing plans