Sending a fax manually can take about 30 to 60 seconds per page. Imagine if one of your staff must fax one page to 50 clients daily. That's up to 50 minutes of manual work. Fortunately, automating fax workflows is a time saver.
Fax workflow automation eliminates manual labor, reduces errors, and ensures data security. In this article, you will learn everything you need to know about automating your fax process – from why fax automation should replace manual routing processes to best practices for getting set up quickly.
What Is Fax Workflow Automation?
Fax workflow automation is the process of streamlining and improving communications in the workplace through automated workflows.
You use it to send, receive, store, and manage faxes efficiently and securely. With fax workflow automation, you reduce costs associated with manual processes like designating staff to fax pages by volume. At most, it takes an hour or two.
Fax workflow automation saves time and money by:
eliminating manual data entry
reducing paper costs
speeding up document delivery, and
avoiding miscommunications
Automated workflows make sharing sensitive documents like contracts or medical records easier between multiple parties without worrying about information accuracy.
Furthermore, fax workflow automation offers secure document storage capabilities to keep confidential information safe from unauthorized access. Respond to critical business requests while keeping track of all fax interactions using detailed monitoring and reporting tools.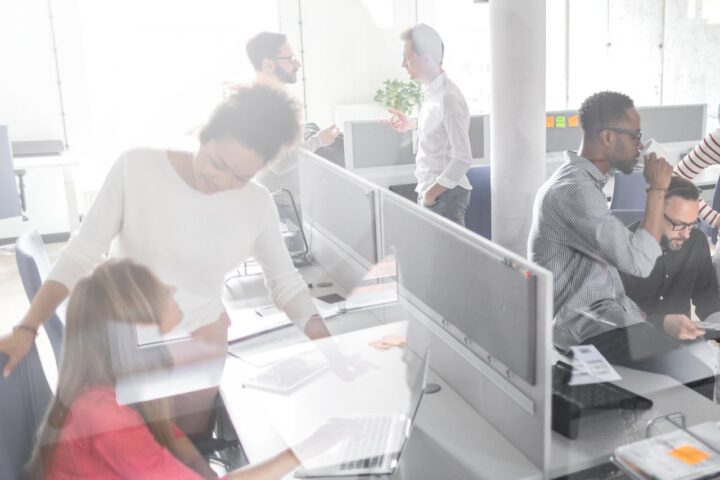 How Fax Workflow Automation Works
The process begins by creating digital versions of paper documents with a scanner on a mobile device like a smartphone or tablet. Then the digital files are sent over a secure connection using the company's IT infrastructure.
Once received at the destination, the document is converted into an encrypted email or file that can be securely stored in a cloud-based system or on-premises server for quick access.
Sometimes, businesses may manually enter data from forms like invoices and medical records into their system. However, you may automate this task with Optical Character Recognition (OCR) software which allows computers to "read" text from images, speeding up the filing process.
Once the fax has been processed in an encrypted format, the recipient will receive it via a secure online portal.
Many fax workflow automation programs offer analytics tools that allow companies to monitor inbound and outbound documents, such as who viewed them when they were sent and received.
Benefits of Automating Fax Workflows
Automating fax workflows allow you to operate more efficiently wherever you are. Let's take a closer look at some of the benefits below.
1. Time and cost savings
Automating data into a single format reduces the cost of manual labor required to enter that data into multiple systems.
For instance, you can prepare a fax template that contains all the information that the recipient needs to see. Schedule the fax accordingly if this is an invoice. You don't have to create one from scratch.
Additionally, automated fax workflow systems are generally cheaper to maintain than manual ones. They require less physical infrastructure, such as printing equipment or paper supplies.
Save on other costs associated with manual processing, such as postage or delivery fees. Reduce transcription errors due to incorrect handwriting or misreading numbers, which can lead to costly mistakes.
2. Enhanced security and compliance
Automated fax workflows offer enhanced security when sending sensitive information like financial documents or patient records.
Automation ensures that documents are delivered securely without any unauthorized access or transmission errors which could expose confidential information to the wrong parties.
Secure online faxing services with automation features offer military-grade encryption. This ensure that all files are protected and handled according to international standards.
This makes it easier to stay compliant with privacy regulations since you need to provide an audit trail showing who accessed the documents. For example, iFax supports group permission, which lets you control who can access faxing documents and features according to roles.
Automatic document tracking can detect any suspicious activity more quickly so they can take necessary actions in response.
3. Improved efficiency and productivity
Instead of manually managing paperwork, significantly increase your productivity with automated fax workflows. They enable you to complete tasks faster while still maintaining quality control.
Say you regularly fax monthly billing statements to your consultancy clients. If you're faxing 20 clients, you can automate and prepare them in advance. Include the information they need, and fax blast to recipients if they pay the same monthly rate.
With improved efficiency, you can focus on other essential tasks, such as customer service or product development, without worrying about tedious paperwork. Frankly, manual documentation processes take up valuable time and resources.
Key Components of an Effective Fax Automation System
An effective fax automation system must have several key components, such as the following:
Integration capabilities
A robust integration capability is critical for fax automation systems to connect existing IT systems and business processes. This allows for automated sending, receiving, and routing faxes without manual data entry or duplication of work.
This can help streamline business processes for businesses of any size, eliminating paper-based tasks like filing documents manually. Say you're using an accounting SaaS application. A good fax service should support API integration to connect your account seamlessly.
Security and compliance features
Automated fax solutions should also comply with security regulations such as HIPAA, GLBA, and Sarbanes-Oxley. These will ensure confidential information is accessed only by authorized personnel and secure data transmissions between parties.
Additionally, they should provide encryption options to guarantee the privacy of sensitive information being transmitted via fax. Online faxing services like iFax feature 256-bit encryption to protect all fax transmissions.
Scalability and flexibility
Businesses need scalability in their tech solutions to expand operations quickly when required. An effective fax automation system should provide this kind of scalability along with flexible options to meet the changing needs of a business over time.
It should integrate easily with other systems, such as VoIP networks, email servers, and web browsers, for enhanced communication capabilities. Aside from features, it must also have flexible pricing plans to accommodate businesses needing custom plans.
Reporting and analytics
An adequate system should provide comprehensive reporting capabilities that allow businesses to monitor success metrics such as
delivery rates
transmission times
the average cost per page sent
enabling them to gain insights into their performance over time.
Having these features is critical as you can't manage what you can't measure. With real-time analytics via fax reports, you can optimize the team's performance and track the volume of faxes, such as outbound and inbound pages per month.
User-friendly interface
Last but not least, choose an automated fax system that has a user-friendly interface. It must accommodate all types of users – from beginners who are just getting started with the system to experienced professionals who may be migrating their existing data.
A user-friendly interface means the user knows exactly what to do once the software or platform is launched. Call-to-action buttons are clear and prominent on the screen.
Say the button Send on a fax app should be visible, or the Settings button must have the necessary options to configure the account immediately.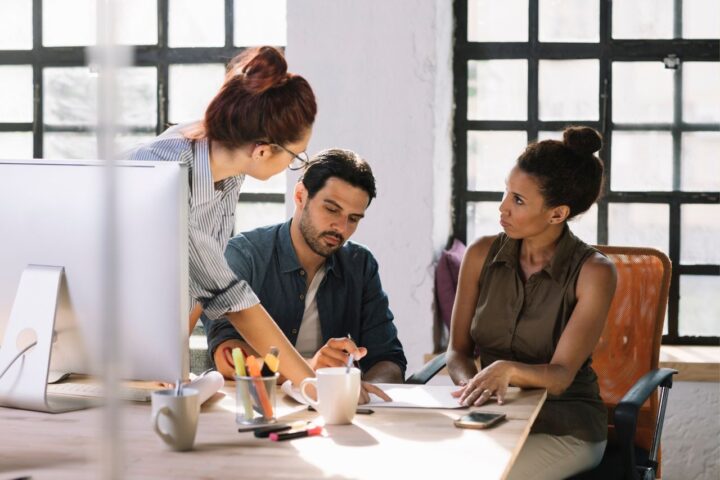 Automate Faxes with iFax Robust System
iFax is the perfect tool for automating fax workflows. With its intuitive and easy-to-use tools, businesses can now quickly and easily send large numbers of faxes at once with the click of a button.
Here's what you can do:
With the fax broadcast feature, users can select multiple contacts from their address books, upload documents, and send out a single broadcast to all contacts.
iFax's fax scheduling allows businesses to set up automatic delivery schedules to send documents exactly when needed.
Businesses also won't miss important messages with iFax's email notifications feature, which instantly informs users of all incoming transmissions.
Lastly, review past communications with iFax's powerful reports and analytics dashboard. It provides an overview of their faxing processes and any activity stats they need to understand.
Overall, iFax is the best solution for automating fax workflows and streamlining business communication processes.
Companies don't have to worry about manually sending out large batches of faxes or monitoring incoming transmissions because iFax does all that for them.
Sign up now for free and experience all the convenience of iFax yourself.
fax workflow automation
interoperability
Online faxing
workflow