Are you exploring ways to streamline your business? Have you considered using virtual fax services but don't know where to start? Virtual fax services can revolutionize the way businesses communicate. They allow you to fax online, especially when handing sensitive data.
With online tools and software at the forefront of efficiency, 43 percent of businesses use mobile apps to do the job. In this article, we'll explain how virtual fax services are beneficial for your business and offer some tips on how you can get started with it today.
Introduction to Virtual Fax Services
Virtual fax services allow you to send and receive faxes via the internet. It's a digital form of communication that eliminates traditional fax machines and cumbersome paper documents.
At its core, virtual fax services allow users to send and receive digital documents without relying on a dedicated telephone line. You can send information without worrying about compatibility issues or delays using an online platform or mobile app.
For businesses, you can keep sensitive data safe while transmitting it quickly. With a virtual fax service, there are no paper jams in the feed or waiting for a fax to arrive. It's usually sent almost instantaneously.
Additionally, virtual faxing ensures data security as messages are encrypted during transmission and stored securely on remote servers until they are deleted automatically after a specific time.
5 Benefits of Using Virtual Faxing Solutions
Businesses can take advantage of a range of benefits that are otherwise impossible to access with traditional fax.
1. Enhanced security
Through virtual faxing solutions, documents are not just sent directly from one sender to another, like in regular email services. Instead, the data is encrypted when transmitted over secure networks. It means the confidential information remains safe from potential unauthorized access or breaches.
Premium virtual faxing solutions ensure users that the data in transit and stored in the cloud is protected by end-to-end encryption. This technology makes it virtually impossible for any third party or someone snooping around the network to hack into your sensitive information.
2. Cost savings
Transitioning to virtual fax services is a cost-effective way to save on hardware upkeep and printing costs. You only pay for the virtual fax service per page, per fax, or per monthly subscription. Some providers also let you send free faxes.
If you switch to virtual faxing, you also save big bucks on extra telephone lines and printing costs for ink and toner. Virtual fax services come with custom plans tailored for the usage you anticipate for your business. So there's always an option with just the right feature and a price tag that fits your company's budget.
3. Increased efficiency
Virtual faxing utilizes digital technology rather than physical devices. It gives businesses greater capacity and reliability to send and receive documents only through the internet. You can quickly access whatever you need and eliminate delays caused by traditional fax methods like malfunctioned hardware.
Say you own a small business that needs to collect signature approval for an important contract before a deadline. With a virtual fax system, reduce delays in the approval process and ensure your contract is approved and electronically signed within the day.
4. Customizable cover pages
Just like attaching a header on a physical document, this helps you fax with a purpose. Customizing virtual faxes makes your communications more professional. It gives businesses added control over how you want your documents to appear when clients receive them.
Use customizable cover pages with formatting options, address fields, and graphics or logos matching your branding. A real estate agent can create a clean-looking fax cover featuring their agency's logo prominently and custom message content. Having such control over the presentation adds an extra level of professionalism.
5. Accessibility from any device
Virtual faxing provides unparalleled access from any device – from your laptop or tablet to your smartphone. This flexibility is invaluable for business owners since it allows them to stay connected regardless of location.
Suppose you are a real estate agent closing a deal with a client in your fieldwork. You can fax all the documents and forms to your office or branch immediately, and your colleagues can expedite the processing of the transaction. All it takes is a few taps and document scanning on your virtual faxing app.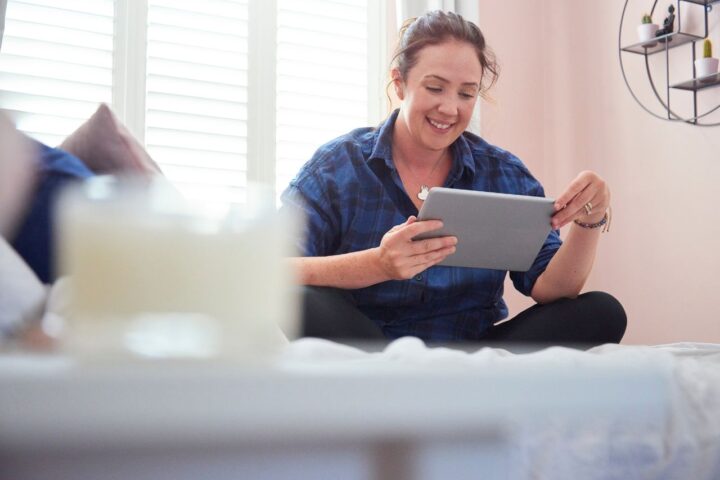 How Virtual Fax Services Work
Virtual fax services allow users to fax documents electronically over the internet. When a user wants to send a fax, they will upload the document to the virtual fax service's platform and enter the recipient's fax number.
The service will then convert the document into an image file and send it through an internet connection to its destination. This process is much faster than traditional fax machines, which can take several minutes for documents to transmit.
To use virtual fax services, you only need the following:
Access to an internet connection
A device with a web browser or a smartphone
An active account with the virtual fax provider
Once the user has created an account, sending faxes is easy as long as there's an internet connection. The only other requirement is that virtual fax services usually have monthly fees associated with them – depending on how many pages per month are being sent and received by the user.
Most virtual fax services use Secure Socket Layer (SSL) encryption and 256-bit encryption protocols to ensure that documents are transmitted securely.
Furthermore, these services also offer the following features:
Cloud storage capabilities for easy access to stored documents from almost any device connected to the internet
Multiple recipients list support so you can send one document simultaneously without having to enter each recipient's information manually every time
Scheduled sending options so you can set your outgoing emails ahead of time
Digital signature capabilities for verifying identity when sending confidential data
Factors to Consider When Choosing a Virtual Fax Service Provider
If you plan to use a virtual fax service, ensure you have fully considered these factors.
1. Pricing and plans
Pricing and plans are often the first things most people consider. Costs can vary from one provider to the other. Calculating cost savings compared to traditional fax machines can help inform which plan is best for your business.
Look into the number of inbound and outbound faxes you can send and receive monthly. How much does the provider charge when you exceed your monthly credit on pages? Check also if they charge set-up fees, usually paid upfront, before using the service. You must compare the prices, number of pages, and costs for additional users.
2. Ease of use and app integrations
Ease of use is vital when selecting a virtual fax service provider. New users won't find it overwhelming to use the virtual fax app. The service must not involve too much technical know-how on behalf of the user.
In addition, there should also be clear instructions on how to set up an account and manage documents received or sent via the system. Check if they integrate with other cloud tools like Google Drive or Dropbox. This feature makes it convenient for you to sync and create a backup for faxes.
3. Customer support
This factor may seem insignificant at first glance. But your chosen provider must offer comprehensive onboarding processes for new customers. They should also have effective communication channels such as emails, live chats, or phone lines in case you experience any problems with the service.
Choose one that maintains close customer relationships and intentionally answers all queries 24/7. Live chats are one of the best ways to respond to customers. The support team must also have a record of your correspondence in case you need to refer to some information in the future.
4. Security and compliance
Lastly, ensure that the virtual fax service provider you choose adheres to all applicable international security and compliance standards, such as HIPAA (Health Insurance Portability & Accountability Act) and GLBA (Gramm-Leach Bliley Act).
This helps guarantee protection against unauthorized data breaches ensuring confidential information remains secure throughout transmission processes. It's also beneficial if the provider meets other stringent privacy guidelines such as those laid out by:
These guidelines safeguard sensitive data and ensure businesses comply with regional regulations when using the virtual fax service.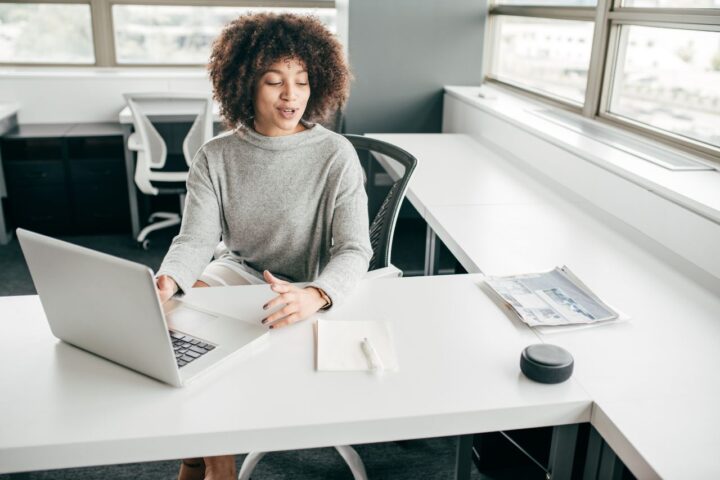 Why You Should Trust iFax for Your Virtual Faxing Needs
Are you ready to maximize virtual fax services for your business? iFax is the perfect solution, providing a cost-effective and efficient way to send, receive, and store documents without an expensive traditional fax machine.
With iFax, users can access features such as:
Secure document storage – all documents sent or received through iFax are stored in a secure cloud-based environment with encryption standards that protect each document from unauthorized access.
Instant delivery – documents are delivered almost instantly, meaning no more waiting by the fax machine for essential documents.
Customization options – users can customize their account settings to meet the needs of their businesses. Keep track of all incoming and outgoing faxes with customizable filters and reports.
Mobile accessibility – iFax allows users to access their accounts from any mobile device. All they need is an internet connection, and they can access their accounts anywhere.
Cost-efficiency on subscriptions – purchasing expensive hardware is unnecessary when using iFax. Instead, you simply pay for what you use monthly. As your business grows, you can increase your usage without additional investments.
Want to see iFax in action? Sign up for a free account today and see the virtual fax service reimagined. No setup costs and no expensive hardware. It's convenient to use.
electronic faxing
virtual fax service
virtual faxing services
virtual faxing solutions