Online fax service for healthcare helps streamline the flow of communication. Instead of following the traditional fax process, which requires printers and fax machines, healthcare staff can use modern devices like tablets and laptops. That's an undeniable edge that online faxing can offer, considering the healthcare industry's increasing reliance on modern communications.
This article explores how online fax applies to healthcare-related processes and why it's a must for covered entities to choose a secure and trustworthy online fax service.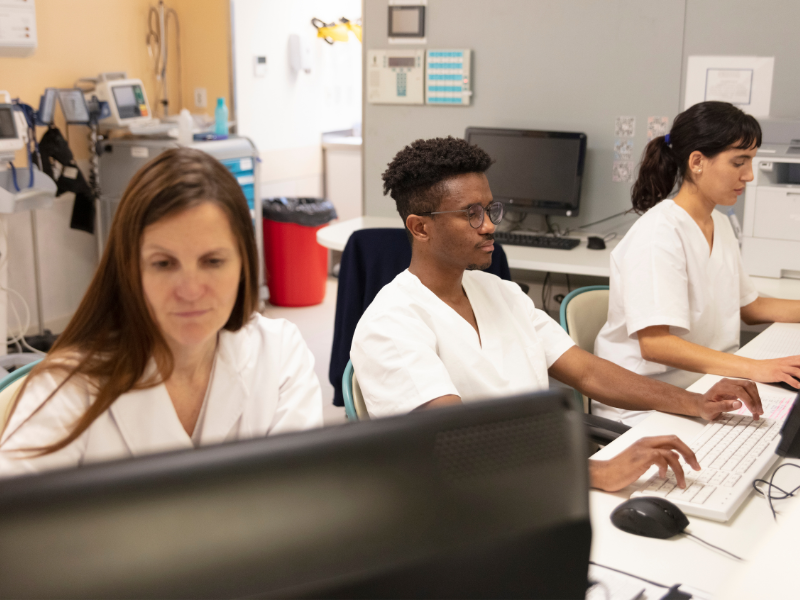 Online Fax Service for Healthcare: Things to Consider
Despite the abundance of online fax services, healthcare organizations must choose a solution that meets stringent industry standards. Since faxing in healthcare involves transmitting sensitive patient information (e.g., PHI and PII), the online fax service must demonstrate its ability to protect patient data and ensure compliance with government laws like the Health Insurance Portability and Accountability Act (HIPAA).
Data security
When choosing an online fax service for healthcare, the security of sensitive information is of utmost importance. The HIPAA Security Rule outlines basic requirements, such as firewalls, continuous network monitoring, high-level encryption, and stringent user access protocols. Also, choosing a service that employs multi-factor authentication and automatic data backup is necessary. These security measures help mitigate the risks caused by potential data breaches.
PHI and PII protection
While online faxing systems offer enhanced security compared to traditional fax methods, you must still ensure that the service can safeguard protected health information (PHI) and personally identifiable information (PII). Features like passwords on faxes won't suffice. What you need is a HIPAA-compliant fax service.
Document recovery preparedness
Unforeseen events can disrupt operations. Whether from natural occurrences or human factors, having a robust document recovery strategy can make a difference. Entities and business associates handling sensitive patient data like PHI should have practical and achievable disaster recovery plans. Doing so ensures continuity in operations while mitigating risks and financial impact.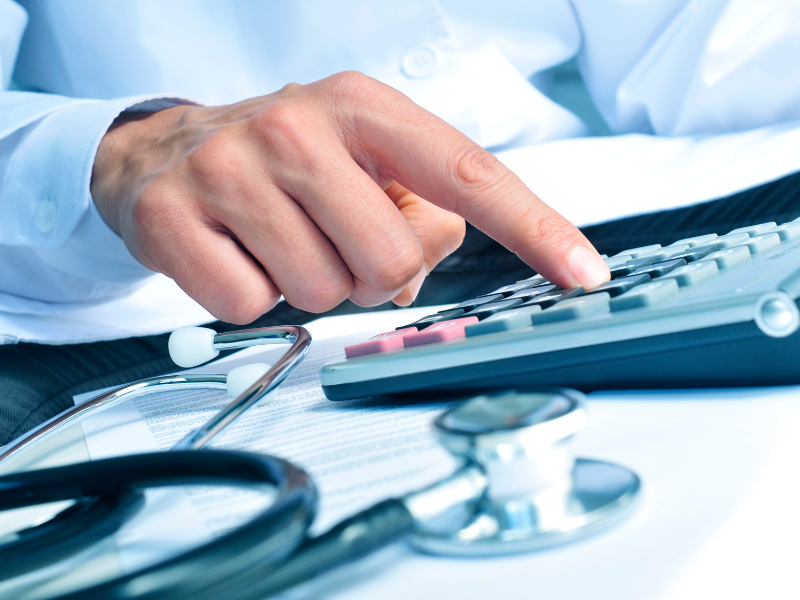 4 Reasons to Switch to an Online Fax Service in Healthcare
Below are some key reasons why online fax services are driving positive change within the healthcare landscape:
1. Streamlined communications
Online fax services for healthcare have replaced traditional fax machines, eliminating cumbersome paperwork with secure electronic document exchange. This seamless flow accelerates decision-making, simplifies collaboration, and directly contributes to improved patient care outcomes.
2. Reduced costs
Using online fax services can help healthcare facilities optimize their resources efficiently. This form of faxing uses the Internet to transmit faxes, allowing organizations to reduce the costs associated with traditional faxing, such as paper and ink. Plus, faxing documents in high volumes won't cause transmission delays, as online fax services can handle large file sizes and send multiple faxes simultaneously.
3. Time-efficient
Online fax services eliminate time bottlenecks in healthcare operations. Medical professionals gain precious time for critical tasks like patient engagement, research, and proactive care strategies. Administrative efficiency also improves over time.
4. Improved quality of care
Expedited processes through online faxing lead to faster diagnoses, prompt treatment adjustments, and better-informed medical decisions. Quick access to medical records, referrals, and updates improves the healthcare providers' overall efficiency, fostering a premium standard for personalized patient care.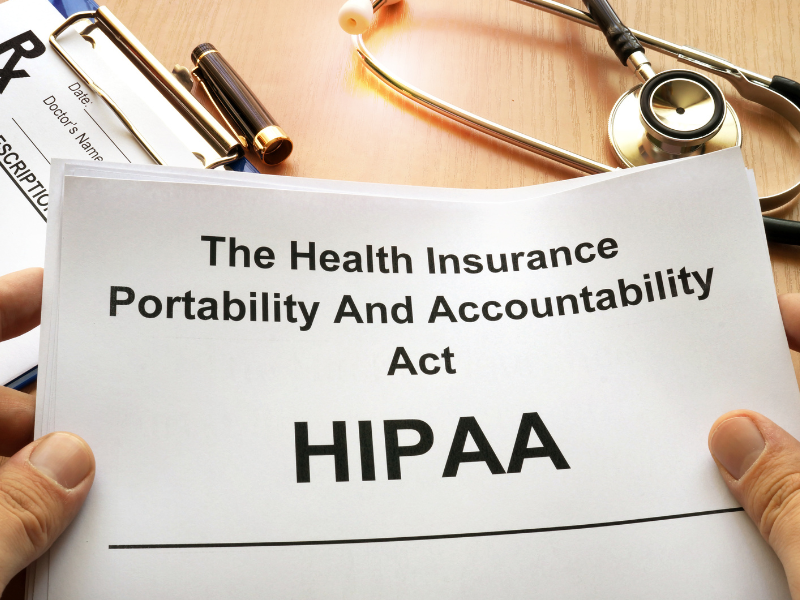 Online Fax Service and HIPAA Compliance
The healthcare industry follows strict guidelines to protect sensitive patient details. Thus, when faxing medical records and other health documents, always consider the aspect of HIPAA compliance. Choose an online fax service for healthcare with a proven track record and credibility in safeguarding patient information. After all, your decision on what service to use will not only determine your organization's ability to comply with HIPAA. It will also directly impact the trust your patients and stakeholders have in your organization.
Plus, you should note that HIPAA violations entail serious consequences. With penalties ranging from $100 to as high as $50,000, non-compliance could lead to criminal charges and the potential closure of a healthcare facility. Utilizing just any online fax service is insufficient, as many fail to adhere to core HIPAA guidelines and rules.
Send HIPAA-Compliant Faxes Online
iFax prioritizes security by employing advanced encryption and strict adherence to HIPAA regulations, making it a trusted online faxing solution. It enables your healthcare organization to send and receive HIPAA-compliant faxes, helping cultivate a culture of trust among patients and staff.
Our HIPAA-compliant healthcare fax solution offers a comprehensive suite of tools that makes faxing secure and seamless. You also do not need to worry about placing sensitive records with PHI and PII in insecure file cabinets. iFax has all your health records stored safely in the cloud, accessible anytime from any computer, phone, or tablet. Plus, you can have your business associate agreement (BAA) with us signed and processed at no added cost.
Why compromise compliance when you can ensure the security of your healthcare faxing with iFax?
Book a demo with our sales specialists today to get started.
fax service for healthcare
healthcare fax
healthcare fax solutions