Spam. The only way to love it is when it is canned! Otherwise, it's just a huge time waster! It exists everywhere, often leaving its unlucky recipient annoyed! What's worse is that it doesn't spare any target – even your good old fax machine!
Unfortunately, spam via fax is a common occurrence. It's also nothing but a nuisance because it will only waste your time and money printing junk fax messages. The good news is you can do something about it! If you want to find how you can block spam via fax, then you better read on!
Table of Contents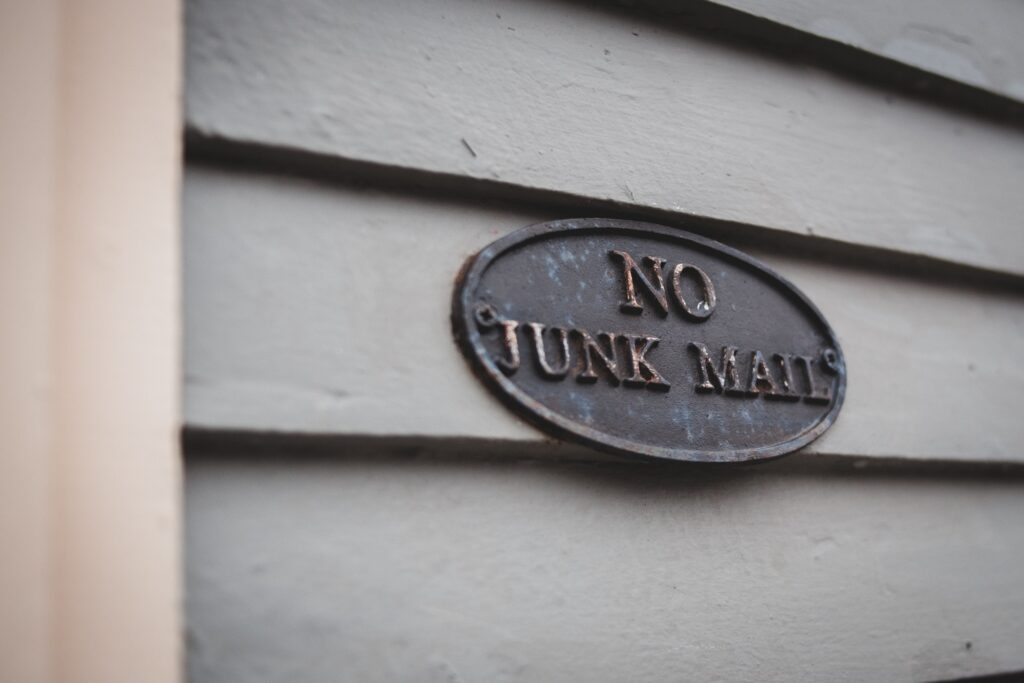 What Is Spam Via Fax?
Any form of unsolicited fax message is called spam fax or junk fax. These messages are usually sent in bulk and often contain unwanted ads as well as telemarketing offers. Unlike emails where you can automatically junk spam, fax machines don't have spam filters.
How to Stop Spam Via Fax? 8 Ways to Block Junk Faxes!
Your fax machine may not have spam filters to block junk faxes, but it doesn't mean that you're just going to endure the agony. Here are some of the things you can do to get rid of those annoying spam fax messages!
1.) Enable the fax rejection feature on your fax machine.
Some fax machines have a built-in feature that can reject faxes coming from senders with no caller identification. In addition, this feature can also block faxes from rejected numbers. Check whether your fax machine has this feature and don't forget to switch it on.
2.) Disable automatic fax printing.
Another way to stop spam via fax is to disable automatic fax printing. Once this feature is disabled, you will need to accept all incoming faxes manually. This way, you can control which fax to accept or reject.
There are advantages to making your fax machine print manually accepted fax messages. One clear advantage is that it helps prevent ink and paper wastage caused by printing junk fax pages.
3.) Enable the caller ID setting on your landline.
If you happen to have caller ID on your phone line, better take full advantage of it. Having a caller ID service gives you the privilege of blocking specific numbers. Doing so will also reject all incoming faxes from these numbers.
4.) Send an "Opt-Out" request.
If you find yourself constantly receiving spam via fax from a specific sender, you can formally send an opt-out request. Senders are legally obliged to honor your request within 30 days upon receipt. Otherwise, you can legally file a complaint.
5.) File a legal complaint to FCC.
Filing a legal complaint against junk fax senders may seem like a last resort, but it's a pretty sensible move. Under the law, sending junk faxes is considered illegal. Once you've filed a complaint to FCC (Federal Communications Commission), the junk fax sender is legally obliged to honor your opt-out request. Otherwise, the sender will face hefty fines. You can learn more about this below.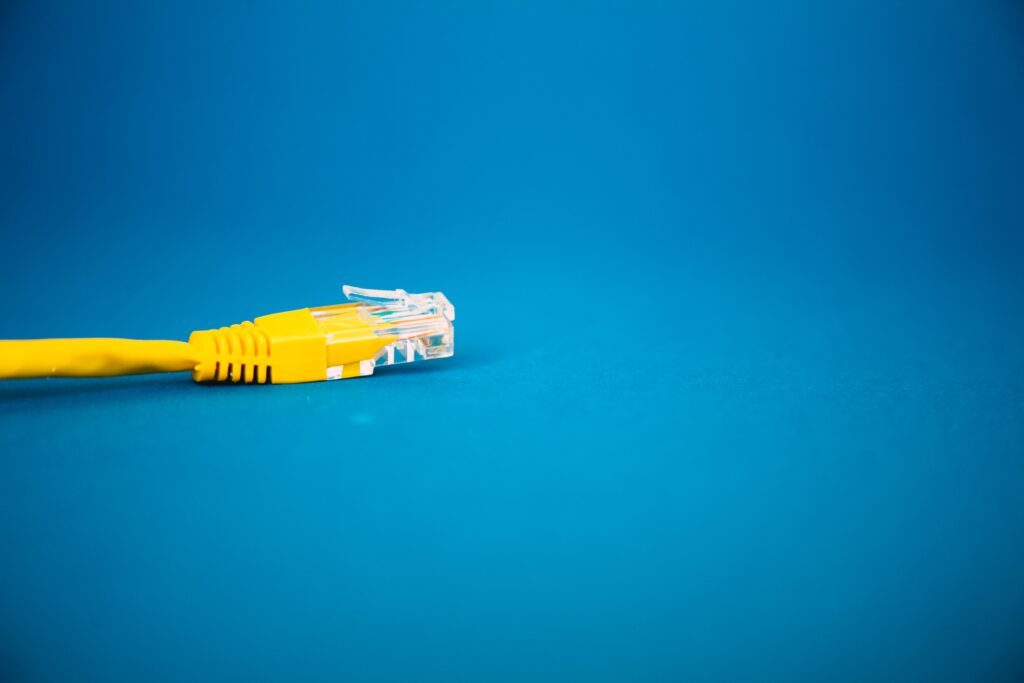 6.) Unplug the phone cable from your fax machine.
What seems to be an inconvenient solution may prove to be an effective short-term fix to your junk fax problems. By unplugging your phone connection, you can put an immediate stop to persistent spam via fax. You can apply this technique in drastic situations wherein it's too late to block spam via fax!
7.) Turn off your fax machine!
Another way to completely stop a fax machine from printing junk fax pages is to turn it off! It may seem like a drastic solution, but it does the trick! By turning off your fax machine, those junk faxes could no longer waste your time and consume your electricity!
8.) Get a new fax number.
Old fax numbers are a common target for spam. If you happen to be using the same fax number for so many years, perhaps it would be best to get a new one! While it's not a guarantee that you'll be forever free from junk faxes, you can at least enjoy some period of peace. You can also prioritize receiving faxes that are urgent and important.
Bonus! Use an online fax service with a number-blocking feature.
Compared to traditional faxing, online fax services have advanced features that can filter out spam. All you need is to click a few buttons to block the spam sender. You can also trash the junk faxes you receive online without wasting any ink or paper.
To put it simply, online faxing lets you receive faxes conveniently and securely. With it, you can easily block spam via fax without the need to resort to drastic measures such as filing an FCC complaint.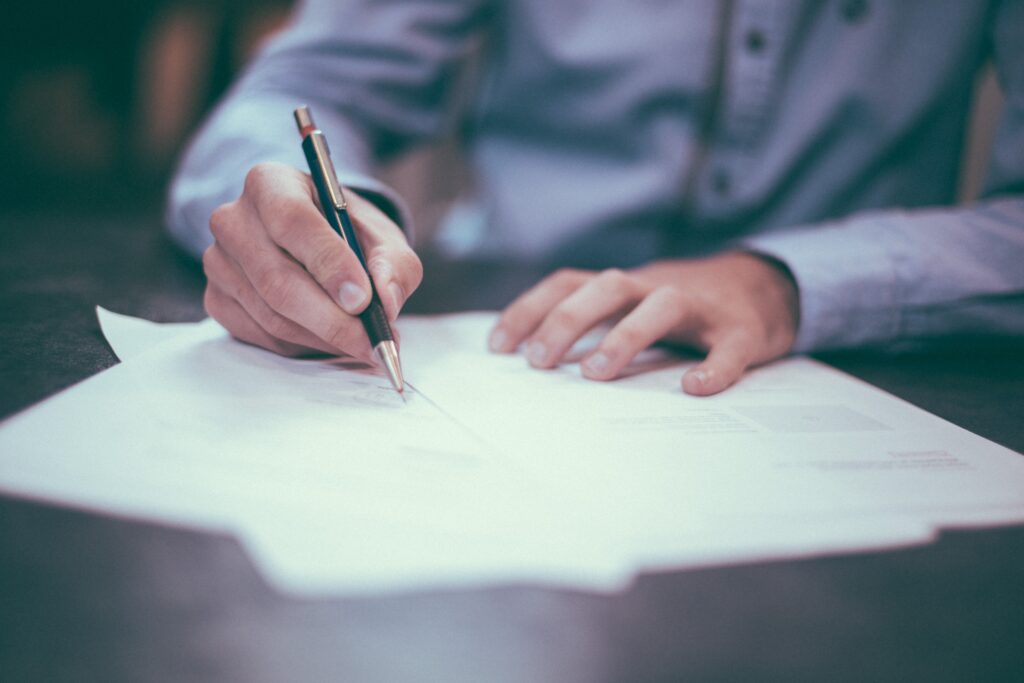 Is it Illegal to Send Unsolicited Faxes?
Yes, it is illegal to send junk or unsolicited faxes. Under the "Junk Fax Prevention Act," senders of unsolicited fax messages are legally liable for any damages.
What Is the Junk Fax Protection Act?
The "Junk Fax Protection Act" is a US law that makes it illegal to send any form of unsolicited messages to a fax machine. The minimum fine for violating this act is $500 per page. It is also important to note that this act can only take effect if the sender doesn't have an EBR (established business relationship) with the receiver.
How Do You Report a Junk Fax?
To report unsolicited fax messages, you can file a legal complaint to FCC. You can either file a complaint online or call their consumer complaint hotline. You can also go to the FCC website to learn more about how you can file a complaint.
Can You Block a Number from Faxing You?
Yes, this is possible if you have a fax machine with junk fax blocker feature. This feature usually requires a caller ID service. If you don't have one, you can subscribe to this service directly via your telephone company. Or better yet, you can subscribe to an online fax service like iFax!
One of the advantages of using an online fax service is you can easily block fax numbers. Once a fax number is blocked, you will no longer receive any form of spam via fax coming from that specific number.
Stop Junk Fax by Blocking Fax Numbers Using iFax!
iFax is an online fax service with a fax number blocking feature. What's great about it is you don't need to subscribe to a caller ID service to make it work! It comes along with your subscription, plus it's so easy to configure.
To block a fax number or junk fax sender in iFax, go to Settings > General Options > Blocked Numbers and then click "Add New." Type the fax number you want to block and click "Save." It's that simple!
With the iFax block number feature, stopping spam via fax is so effortless and hassle-free.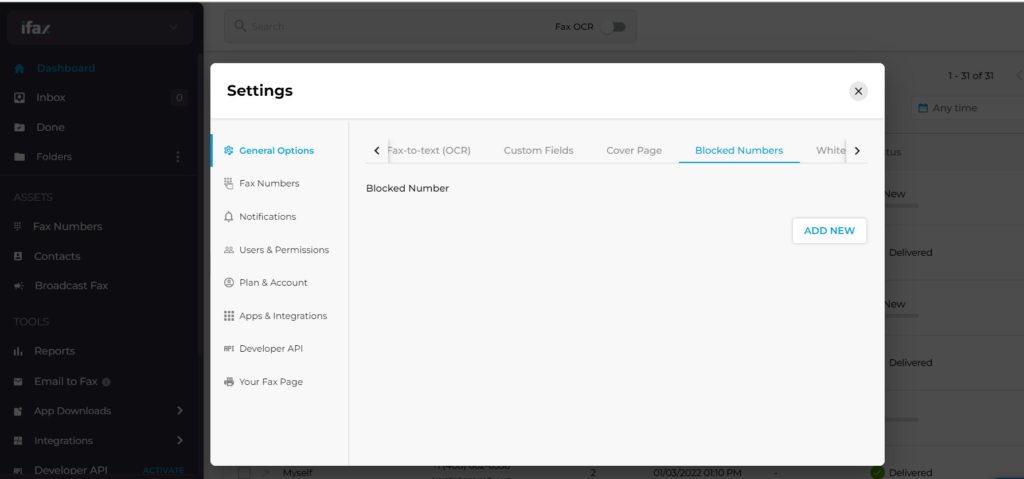 Final Thoughts
Traditional faxing has certain limitations. It is because of this that junk faxes always find their way to unwilling recipients. Thankfully, there are now online fax services that help make up for this inadequacy. By offering a more effective and efficient way to combat spam, people are now beginning to see why online faxing is the future of fax!
Are you looking for a secure way to send and receive a fax? Try faxing online using iFax!
With iFax, all it takes is a few clicks to stop spam via fax! This online fax service lets you have complete control of your inbound and outbound faxes. With its enterprise-grade HIPAA-compliant 256-AES security, you'll feel more at ease knowing that your documents are safe! Sign up for an account today to get a free 7-day local or international fax number.
block fax spam
block junk faxes
fax spamming
junk faxes
spam blocking
spam via fax