Brother Fax-1270e is a top-notch fax machine designed by Brother International Corporation to meet the needs of small businesses. Engineered with a user-friendly interface and equipped with an extensive built-in support system, this fax machine streamlines operation and maintenance, making it the ideal choice for hassle-free faxing.
In this article, we will explore the impressive features and numerous benefits of this the Brother Fax-1270e, shedding light on how it can enhance communication and productivity within small business environments. Additionally, we will also discuss the option of leveraging online fax services as an alternative to traditional fax machines.
Useful Features of the Brother Fax-1270e For Small Businesses
The Brother Intellifax 1270e is a fax machine designed for small offices or home use. The machine offers basic faxing functionality and features a compact design. Moreover, it allows you to send and receive faxes and make copies. It also has a built-in telephone handset for voice calls.
For small businesses, the Brother Fax-1270e offers a number of helpful features. The following features are some of the most prominent ones:
Fax and voice call on one line
You may utilize a single phone line for both voice calls and faxes. Small companies with few phone lines would especially benefit from this function because it eliminates the requirement for a separate line just for faxing. The same number may be used to receive both phone calls and faxes, optimizing efficiency and convenience.
Fax broadcast
You may set the machine to send the fax to a number of recipients at once rather than sending separate copies to each recipient individually. When distributing newsletters, fax marketing materials, or significant announcements to a sizable client or customer base, this function saves time and effort.
Copying capabilities
The Fax-1270e can produce copies in addition to faxing capabilities. This means that you can copy papers right on the device without an external photocopier. A built-in copier in the fax machine makes the process of quickly and conveniently duplicating documents for small businesses easier. This feature is handy for copying crucial documents, including contracts, invoices, or other papers.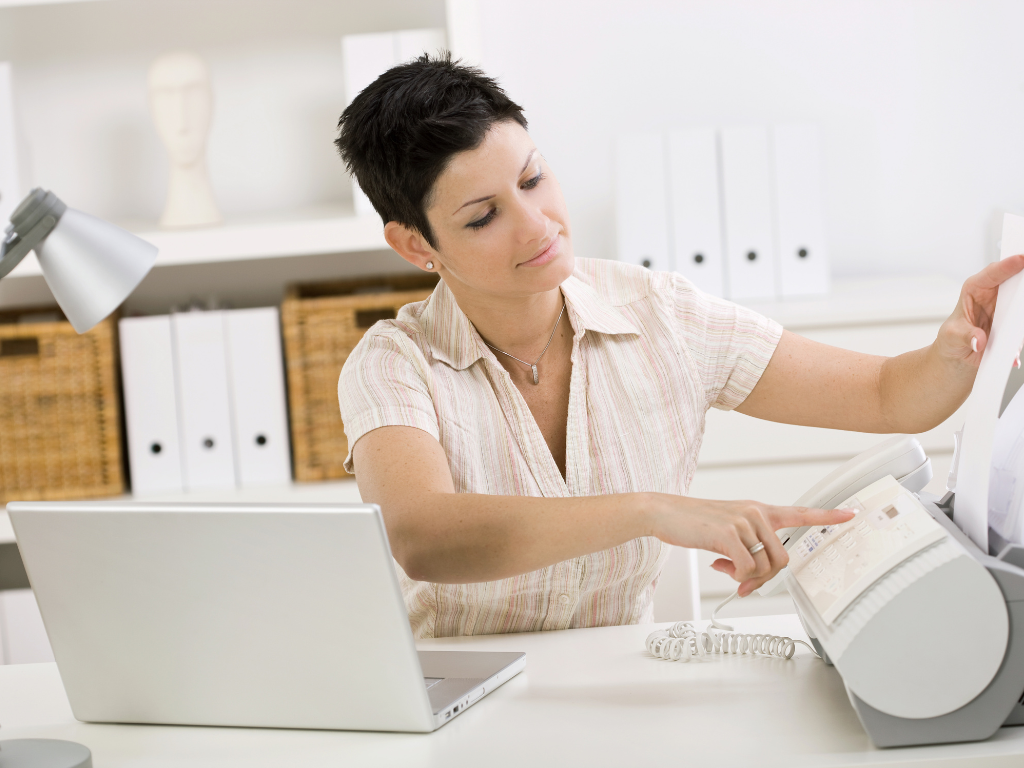 How To Fax With The Brother Intellifax 1270e
The Brother Intellifax 1270e requires the following procedures to fax:
Prepare the document by placing it in the document feeder. Make sure that the alignment of the document is correct.
Set the fax resolution to ensure legibility. On the control panel, click the "Resolution" button to change the fax resolution. The resolution can be chosen with the arrow keys. To confirm your choice, click the "Set" button.
Enter the receiver's fax number on the control panel's numeric keypad to send a fax to the specified recipient. Don't forget to dial any essential prefixes, such as country codes or area codes. Double-check the fax number to ensure correctness.
Press the "Start" button or the "Fax" button on the control panel to initiate the fax transmission.
Monitor the transmission. Keep an eye out on the machine's LCD screen, which will show you status messages as the fax is being transmitted. It will also let you know when the transmission is complete.
Confirm the transmission. After sending the fax, the machine will give you a transmission report indicating whether the fax was sent successfully or if any errors occurred while sending the document. Always be mindful of this step.
Troubleshooting Issues When Using Brother Fax 1270e
When using the Brother Fax 1270e, users may encounter a few common issues. Here are some troubleshooting tips to help resolve these problems:
Poor print quality
If your faxed documents are coming out with poor or illegible print quality, try cleaning the printhead. Please refer to your user manual for instructions on this matter and ensure you use high-grade paper loaded correctly before performing this action.
Paper jams
Jammed papers may occur due to improper loading or foreign obstruction, so gently remove all jammed pieces while checking for obstructions. Ensure all paper loads correctly are not exceeding maximum capacity limits.
Connection issues
If you are having difficulty sending or receiving faxes, make sure that your fax machine is connected correctly to the telephone line and that all cables have been properly attached and are functioning correctly. Check all cable connections as well as whether the telephone service has active access. If this doesn't help, try connecting it directly to another jack on the wall instead.
Error messages
If error messages appear on the display panel of your fax machine, consult its user manual for a list of error codes and their solutions, as well as troubleshooting steps designed to address each one.
Failure or incomplete transmission
If your faxes are failing or getting cut off, take a moment to verify the accuracy of the recipient's fax number and ensure a stable phone line free from interference or any other issues. Adjusting the transmission settings on your machine might just do the trick.
Firmware updates
To see if your fax machine has any accessible firmware or driver upgrades, go to the Brother support page. If an update is required, simply follow the directions.
Reset the machine
Try reverting the fax machine back to factory settings if you're still having problems.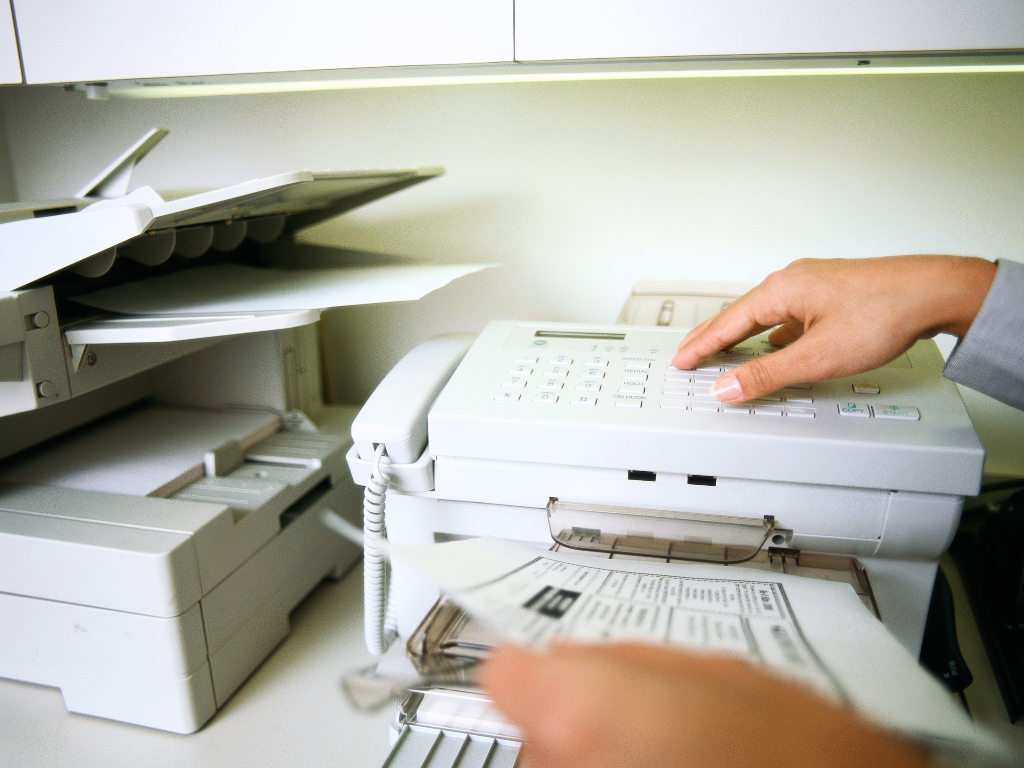 Why You Should Use Online Faxing Services Instead Of A Traditional Fax Machine
As a savvy customer, you're probably on the lookout for a faxing solution that fits like a glove, right? Well, look no further! Online fax offers a truckload of perks that traditional fax machines can only dream of. So, what's in it for you? Let's dive in:
Cost-effectiveness
Who wants to break the bank for faxing? Not you! Online fax solutions put money back in your pocket. Forget about forking out cash for clunky fax machines, dedicated phone lines, or ink and paper. Instead, a small monthly or yearly fee gets you top-notch faxing without the financial headache.
Mobility and convenience
Imagine the freedom to send and receive faxes from wherever you please. Online faxing gives you that power. Whether you're chilling at a beachside café or hustling from your cozy home office, your faxing game stays strong. Just whip out your trusty computer, mobile phone, or tablet, and voila! You're in business.
Improved organization
Tired of playing hide-and-seek with your faxes? Online faxing solutions have your back. They seamlessly blend with your digital workflow, transforming fax management into a breeze. No more paper piles or frantic searches. Everything is neatly stored in the cloud, ready to be accessed, shared, and searched with a few clicks. Say goodbye to document chaos.
Go paperless, go green
Go green with online faxing and earn some eco-warrior points. Ditch the paper waste and show Mother Nature some love. Traditional fax machines are so last season. By embracing the digital revolution, you're reducing your carbon footprint and joining the sustainability movement.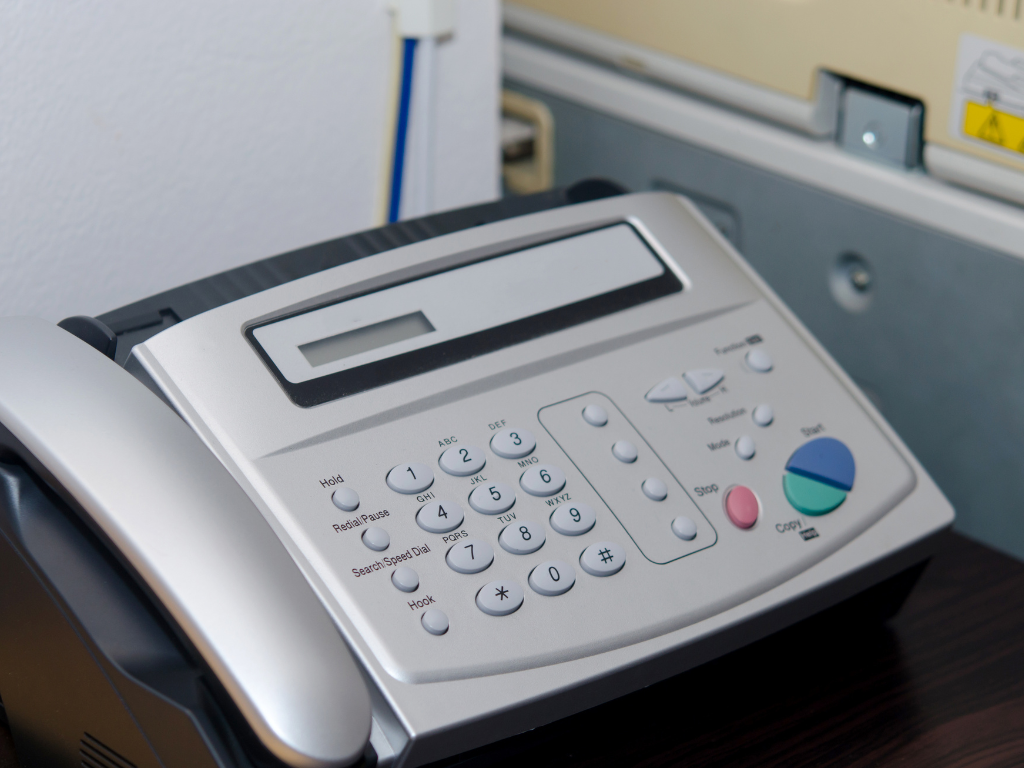 Faxing with iFax vs Brother Interllifax 1270e Fax Machine
In general, both the Brother Intellifax 1270e fax machine and online faxing service iFax offer unique advantages and considerations. iFax stands out for the following:
cost-effectiveness
convenience
These features allow users to send and receive faxes from anywhere with Internet connectivity, whereas its rival, Brother Intellifax 1270e provides plug-and-play operation while being reliable. However, it lacks the practicality and security considerations that iFax provides.
Ultimately it all boils down to individual needs and budget considerations which will determine which solution will meet them best.
Ready to experience the convenience and cost-effectiveness of online faxing? Sign up for iFax today. Say goodbye to traditional fax machines and join the modern era of faxing. Don't miss out – create an account with iFax now and discover the benefits for yourself!
Brother Fax 1270e
brother fax machine