Wouldn't it be nicer if you could find a better solution to simplify your faxing workflow? If you share the same sentiment, consider getting the HP OfficeJet Pro 8028e.
So what makes this printer special?
Firstly, it's an all-in-one printer, which enables you to print, copy, scan, and fax. Plus, it can handle a range of tasks, making it a suitable addition to your home office or small business.
This post will walk you through its faxing capabilities and whether it's possible to use it for sending faxes online.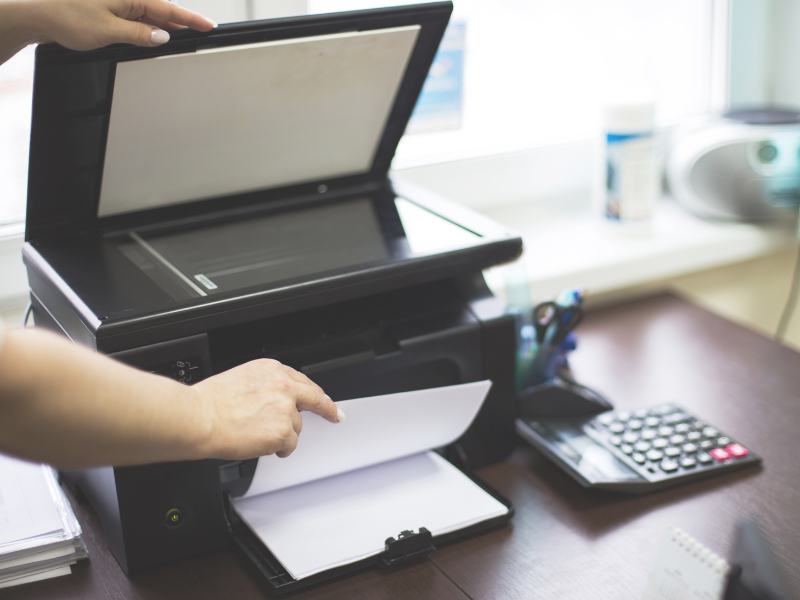 HP Officejet Pro 8028e: Fax Features
The OfficeJet Pro 8028e is a clear standout among other multifunction printers. Aside from packing a range of features, it also offers fast printing speeds, making it ideal for busy office environments. Best of all, it can send and receive faxes over a wireless network, courtesy of its built-in Wi-Fi connectivity.
In terms of faxing, here's what you can expect from the HP Officejet Pro 8028e:
Wireless printing
Like most of today's multifunction printers, the 8028e can print and scan documents wirelessly. With its built-in Wi-Fi, you can easily connect the printer to your office network. You can also use the HP Smart app to print directly from your phone or tablet.
Timely fax transfers
The 8028e's impressive print speed allows it to print up to 20 black-and-white pages per minute and up to 10 pages per minute for colored copies. With this all-in-one printer, you will never have to worry about delayed fax transfers. You can always send and receive faxes on time.
Clear and precise faxes
The HP OfficeJet Pro 8028e lets you adjust the contrast and resolution for optimal text clarity and image quality. It also supports different paper sizes and types. With this all-in-one printer, you can effortlessly send faxes without worrying about compatibility issues.
Secure transmissions
The 8028e OfficeJet Pro can password-protect your sensitive faxes via the printer's settings. Plus, you can keep a detailed log of your incoming and outgoing fax transmissions. This model also has a junk filter that prevents unsolicited faxes from clogging your inbox.
Advanced faxing options
Besides its extensive fax memory, which can hold up to 100 pages of incoming faxes, the HP 8028e all-in-one printer also supports fax scheduling. On top of this, this model can also auto-redial failed fax numbers and forward received faxes to other designated recipients.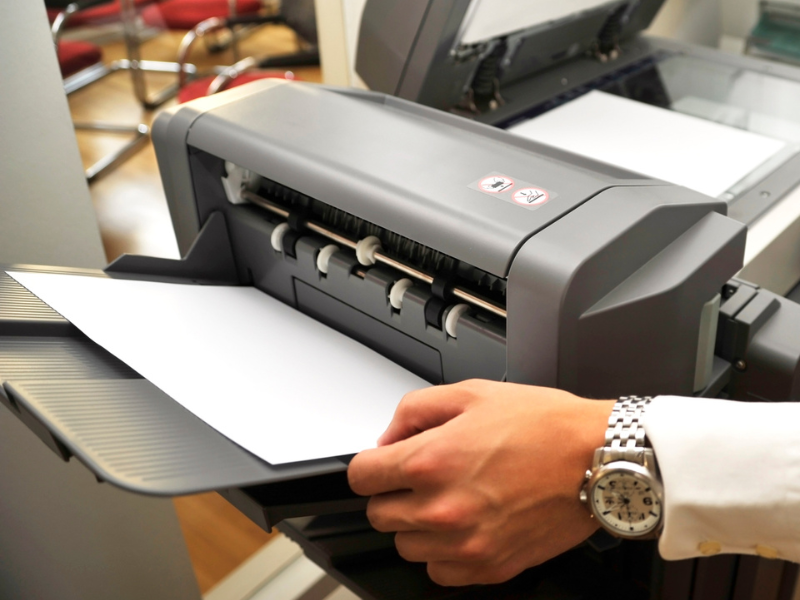 How to Fax Using the HP 8028e All-In-One Printer
If you are yet to learn how to send and receive faxes using the HP 8028e, don't worry. The step-by-step guides below will teach you how.
Setting up the 8028e all-in-one printer for faxing
Connect one end of the telephone cord to the wall jack and the other to the 1-LINE port at the back of the OfficeJet Pro 8028e printer.
(Optional) If you have an answering machine, connect its cord to your printer's 2-EXT jack.
Set up the fax settings according to your desired preferences. You can also set a distinctive ring pattern for all your fax calls.
Set your desired fax volume level. You can also turn the volume off if you prefer not to be disturbed by any notification sound.
Run a test fax and send it to 1-888-473-2963. This way, you'll see if the printer is working correctly.
Sending a fax
Place the documents in the scanner glass or ADF (automatic document feeder).
On your printer's 2.7-inch touch screen, dial your recipient's fax number. Remember to include the access code, area code, and long-distance country code (if applicable).
Press the Black button to send a black-and-white fax and the Color button to send a colored fax.
Press Send.
Wait for the printer to print a fax report. This way, you will know whether your fax failed or if it succeeded. You may want to double-check the details and try again if it's the former.
Receiving a fax
Go to your printer's fax settings, then set the answer mode to manual or auto.
Wait for your phone to ring. If you set the printer to Auto Answer, it will automatically accept and print the incoming fax. Otherwise, you will have to receive an incoming fax manually.
To manually receive a fax, simply press the Fax button. Wait for your printer to do the rest.
Note: There should be enough blank paper on your printer's document tray. Doing so will help ensure a smooth sailing fax process. You can also minimize the risk of delays or interruptions.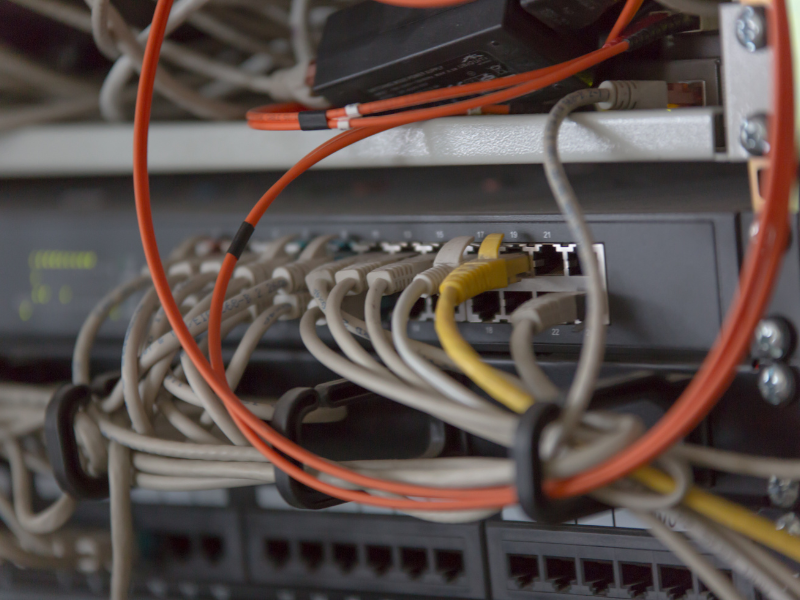 Troubleshooting Fax Problems on the Officejet Pro 8028e
If, for some reason, you are unable to fax documents using the HP OfficeJet Pro 8028e, you can check for potential issues and see if you can resolve them on your own.
Failed fax delivery
If the fax fails to send, it could be due to a mistyped phone number. Verify if your recipient's number is still correct and up-to-date. There might be a possibility that the number you're trying to reach is no longer in use. Another reason could be the phone line being busy. If so, try sending your fax outside peak business hours.
Paper loading issues
Remember to align documents properly when placing them in the scanner bed or ADF. You should also remove any paper clips or metal staples to avoid damaging the printer's scanner. When receiving faxes, avoid overloading the paper tray with too many pages.
Poor connectivity
If you fail to transmit faxes due to poor connectivity, you can either try resending the fax for later or adjust the printer's transmission settings. Try changing the transmission speed and fax resolution. If the problem persists, you can try using a different printer or, better yet, contact your network service provider.
You can also opt to fax your documents online.
Officejet Pro 8028e Faxing vs Online Faxing
By faxing your documents online, you can avoid the hassle of troubleshooting in case your printer fails. You can also fax wirelessly from any place or time. It won't even matter if you are faxing from the office or while traveling. Online faxing lets you fax on the go.
Simply put, online faxing offers the following advantages:
Accessibility
You don't need a dedicated machine or office equipment to fax. You can use whatever device is available as long as it can connect to the internet. Online faxing lets you fax wirelessly and paperlessly using a phone, tablet, laptop, or PC.
Convenience
There's no need to drive back to your office or shop to fax from your HP OfficeJet Pro 8028e. You can fax documents with just a few mouse clicks. It's as easy and convenient as sending an email. Plus, you don't have to stress over organizing bundles of hard copies.
Security
Online faxing can further secure your sensitive faxes by encrypting the data during and after transmission. This way, only authorized users can access and view your data. You can also implement identity verification measures to minimize the risk of phishing and identity fraud.
Efficiency
You can speed up fax transmissions and increase your staff's level of productivity. There's little time wasted on mundane tasks and more time spent on essential business functions. Instead of manually loading multiple pages, online faxing lets you attach all the necessary documents at once.
Cost-savings
You can save money on restocking office supplies. There's also no need to pay monthly for a dedicated phone line or machine maintenance. By faxing online, you can improve your resource allocation and allocate more budget towards other essential business expenses.
Redefine Your Faxing Experience With iFax
If you want to fax conveniently, effortlessly, and securely, consider using iFax. Our online fax service offers a more efficient solution, especially if faxing from the HP OfficeJet Pro 8028e isn't an option. Above all, it eliminates your need to fax on paper.
With iFax, you can:
Send and receive sensitive fax documents while complying with HIPAA, GLBA, and other industry regulations.
Fax high-quality and multi-page documents in bulk.
Send and receive faxes by email.
Choose from a wide selection of free fax cover sheets.
Upgrade your plan anytime without any overage fees.
Create an iFax account today and see why it's better for anyone running a small office or home-based business.
fax machines