Text messaging has become an essential aspect of healthcare communication. Quick, easy, and accessible, text messages are popular methods of communication among healthcare professionals and their patients. However, the sensitive nature of health information requires HIPAA-compliant tools for communication, including those used for sending and receiving texts.
Let's explore the best HIPAA-compliant text messaging apps and why they are crucial for maintaining health information privacy.
Top 5 HIPAA-Compliant Text Messaging Tools: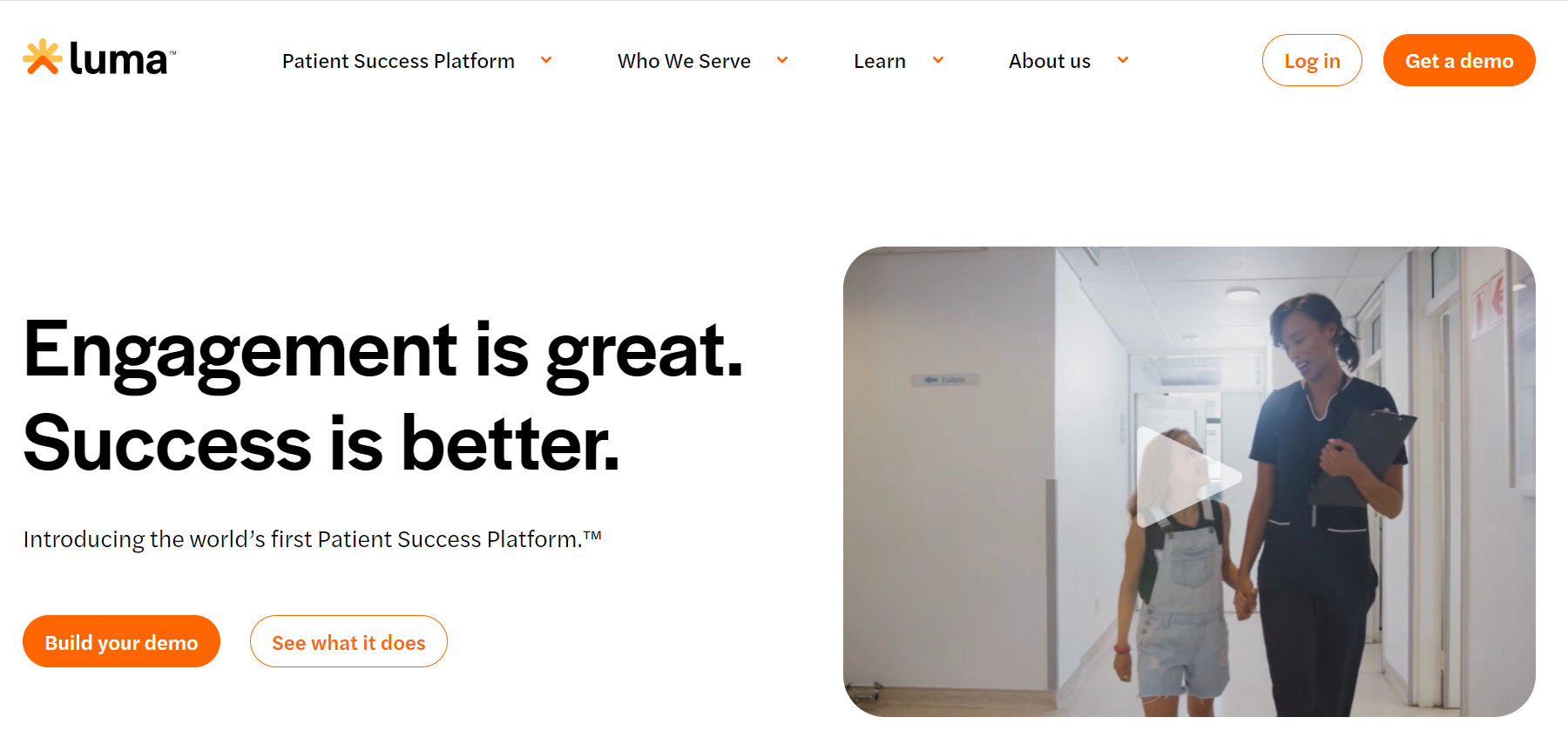 1. Luma Health
Luma Health facilitates two-way communication without requiring patient portals or app downloads. Encrypted SMS messages are directly delivered to patients' phones, making communication efficient and secure.
Integrated seamlessly into over 80 electronic health record (EHR) systems, Luma is an open platform using an API-first approach. Its features allow for patient scheduling, financial management, conversational messaging, and multi-lingual automated chats.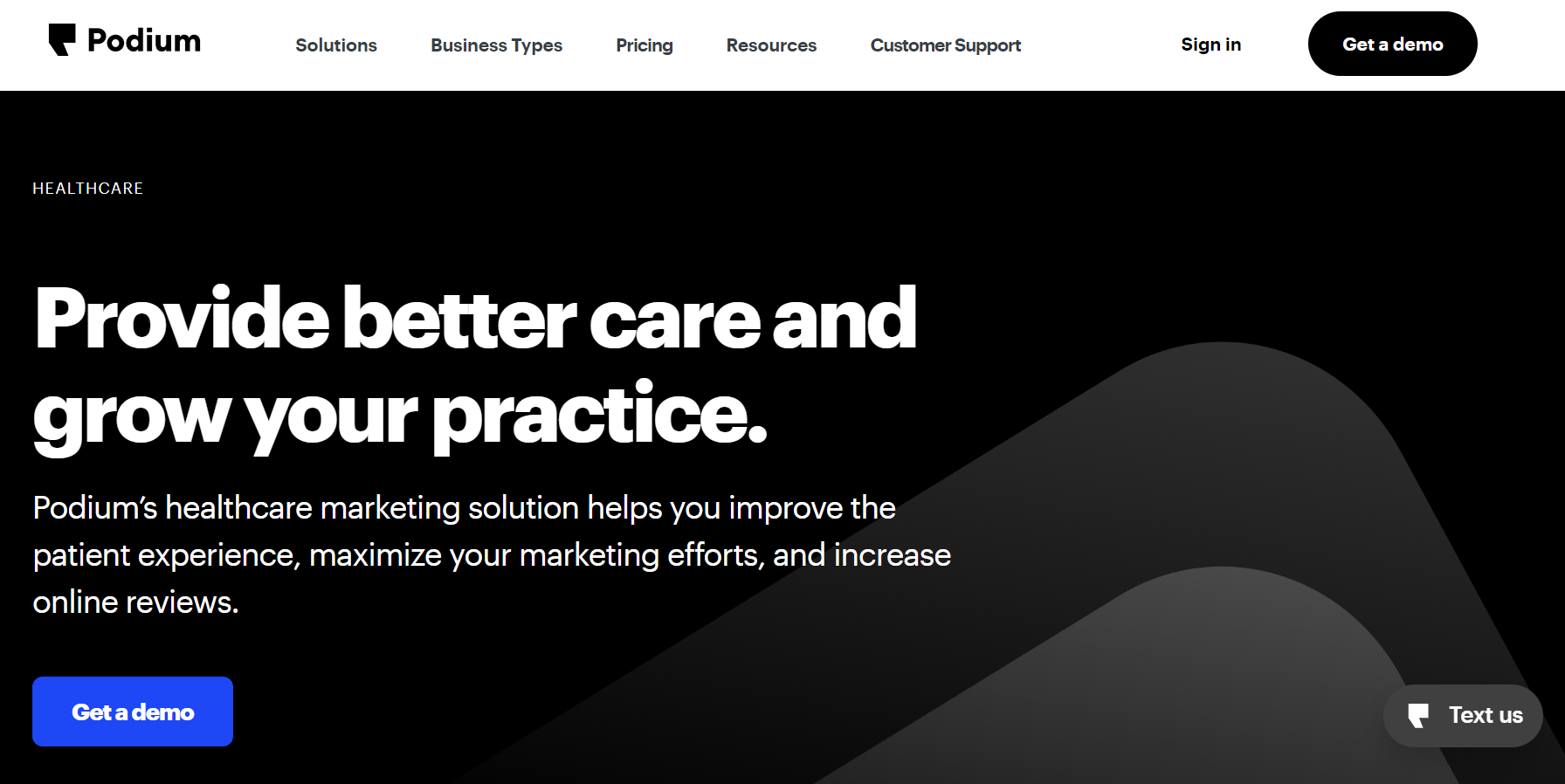 2. Podium
Podium is a HIPAA-compliant text messaging and lead-generation tool. Helping enhance online visibility, it allows businesses to connect with potential clients through texts. It also puts emphasis on building a positive online reputation for healthcare businesses.
One of Podium's key features is simplifying healthcare communication. By shifting appointment reminders, billing requests, and other communications to text messaging, healthcare providers can save time and prioritize phone calls for sensitive conversations.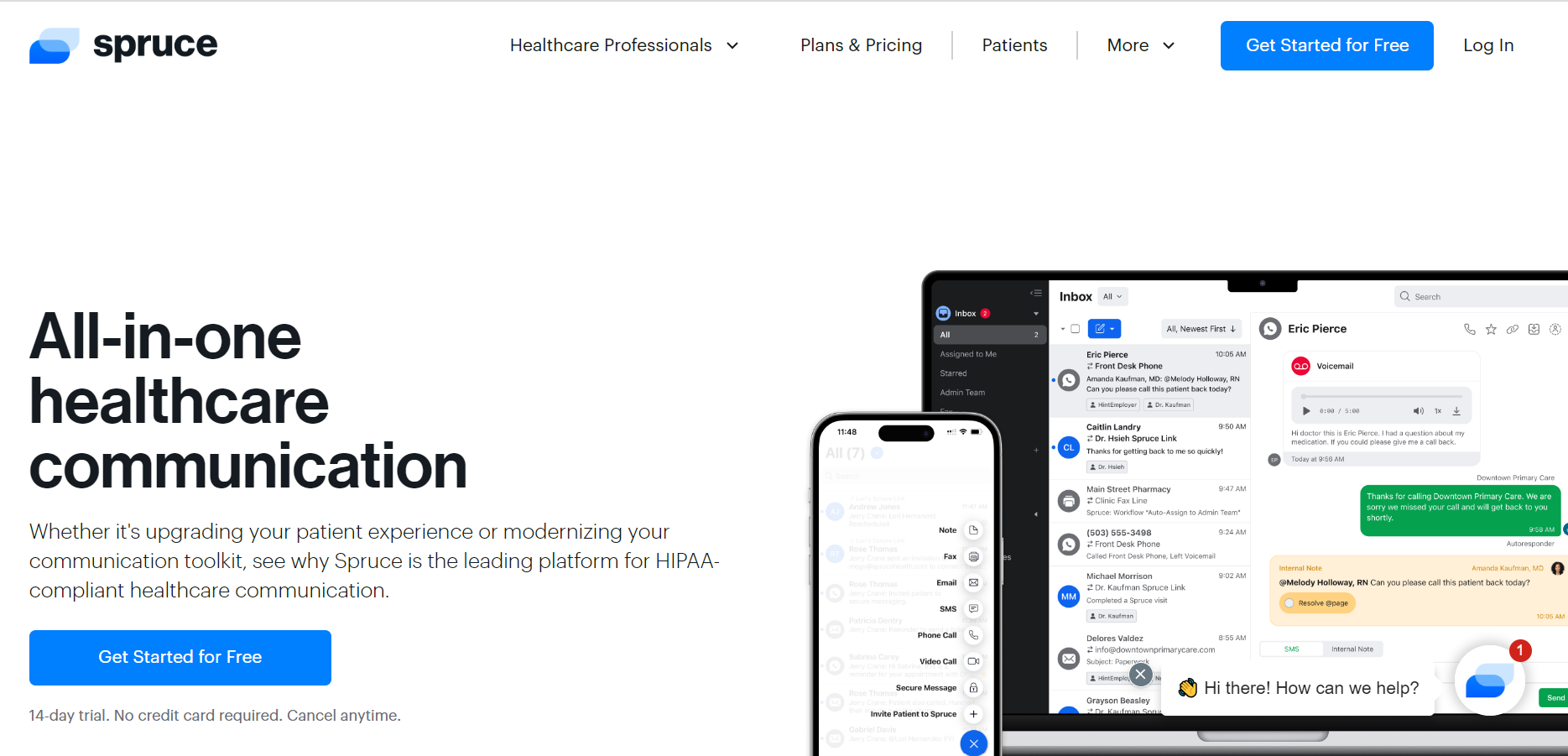 3. Spruce Health
A versatile HIPAA-compliant messaging tool, Spruce Health offers two methods for texting: app-based messaging and standard SMS texting. Secure Conversations, accessible via the Spruce app or online registration, provides a safe environment for messaging and video calls. In contrast, SMS Conversations allows patients to text without downloading the Spruce app.
Spruce Health supports phone calls, voicemail, email, and fax, but it's important to note that standard SMS texts may appear as regular texts on the recipient's device, lacking the security features of the Spruce app. One advantage of the platform is that it offers bulk messaging capabilities, available exclusively through its web version and under its Communicator subscription plan.
4. TigerConnect
TigerConnect offers HIPAA-compliant text messaging, voice, and video solutions. It seamlessly integrates with Electronic Health Records (EHR) to automate workflows and synchronize patient lists and appointments easily.
Moreover, the texting tool provides comprehensive features for the convenience of healthcare staff and their patients. Aside from secure text messages, it offers a user-friendly portal and automated patient reminders. It also uses the TigerConnect Welcome Lobby for patients to easily self-schedule appointments, make inquiries, and check in for upcoming visits.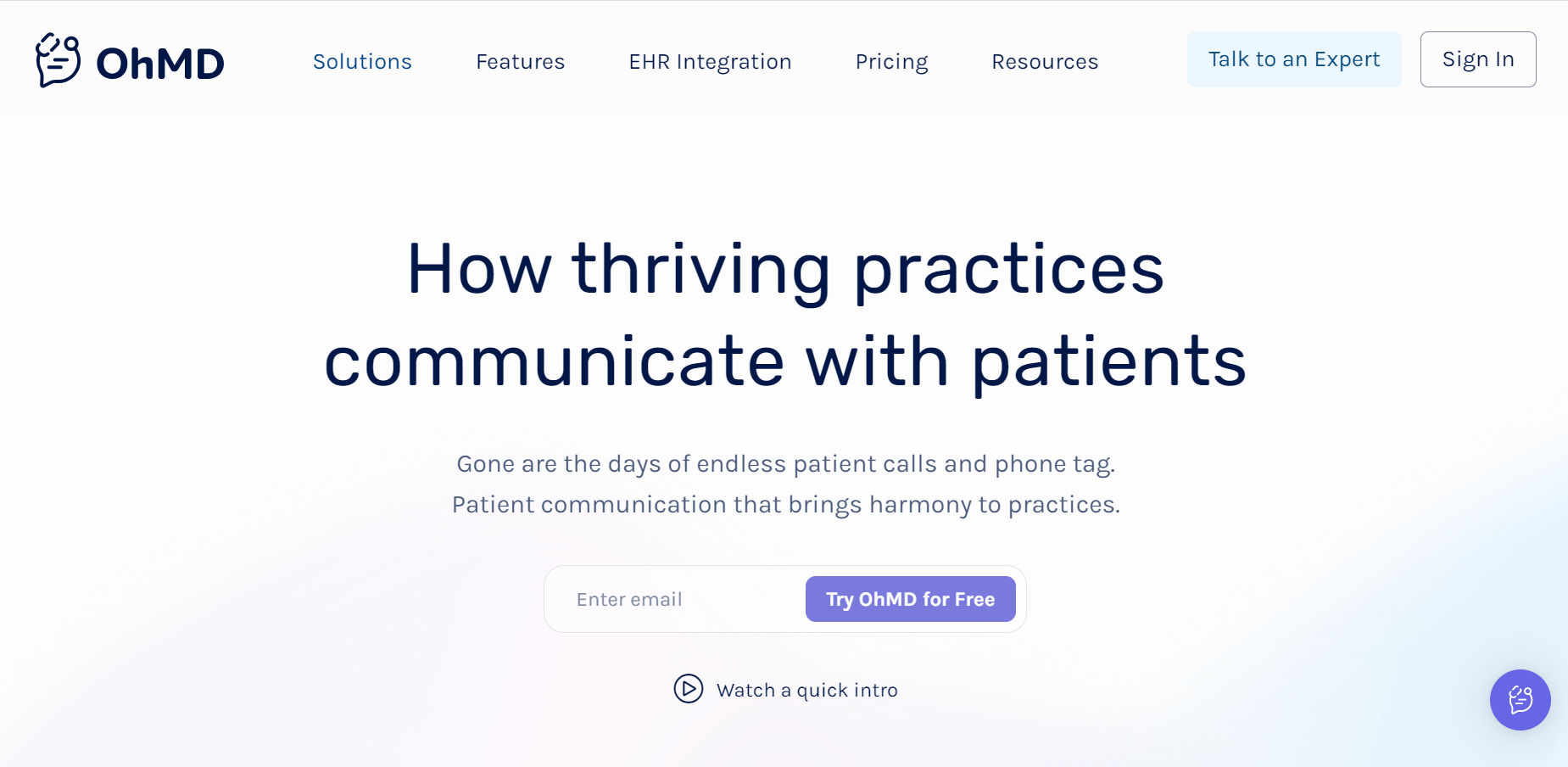 5. OhMD
OhMD uses a healthcare office's phone number to enable call-to-text features, voicemail transcription, and more while ensuring HIPAA-compliant interactions. Patients don't need to download an app. Instead, they can use encrypted SMS through OhMD.
Also, the text messaging platform's Autopilot feature automates common workflows such as appointment scheduling and prescription refills. It also integrates with over 85 EHRs, saving patient conversations directly into their corresponding charts.
Why Healthcare Needs HIPAA-Compliant Text Messaging
Healthcare professionals deal with a vast amount of sensitive patient information daily. According to the Health Insurance Portability and Accountability Act (HIPAA), protected health information (PHI) should remain confidential and safe from unauthorized access. As more people use mobile devices, their PHI becomes increasingly vulnerable to cyber threats.
Also, there's SMS smishing, a cybersecurity attack using mobile text messages. Criminals can send text messages under the guise of banks, asking for personal and financial information. Therefore, covered entities in healthcare should implement processes and acquire devices and software that enable them to reach the standards set up by HIPAA.
By not using HIPAA-compliant messaging services, covered entities open themselves to the risk of a data breach, which has legal and financial consequences. The Department of Health and Human Services (HHS) and other state agencies can fine them with hefty amounts. They also risk facing corrective action, lawsuits, and a tarnished reputation.
Key Features of HIPAA-Compliant Text Messaging Solutions
Look for these features when evaluating text messaging apps for healthcare:
End-to-end encryption: Messages are securely transmitted from the sender to the recipient using strong encryption tools, making it difficult for unauthorized parties to intercept and access PHI.
Message lifespan: HIPAA-compliant messaging apps often include a message lifespan feature. This means messages should automatically expire at a predetermined time, preventing the risk of exposing them to unauthorized persons.
Remote wipe: In case of theft or loss of a device, HIPAA-compliant texting should be able to erase messages and data remotely.
Secure storage and recovery: Another critical text messaging component following HIPAA rules is providing secure cloud storage. Data should not be needlessly accessible to the provider. In addition, they should have redundancy and recovery features in place in case of data loss.
Secure file and photo sharing: Text messaging apps should protect shared files and images sent and received for diagnostic and collaborative purposes.
User authentication: HIPAA-compliant messaging applications should include industry-standard user authentication methods. Multi-factor authentication ensures that only patients and authorized healthcare professionals can access the messaging platform.
Use HIPAA-Compliant Text Messaging Apps in Healthcare
Adopting HIPAA-compliant text messaging applications helps the healthcare industry protect patient privacy and comply with federal law. Luma Health, Podium, TigerConnect, Spruce Health, and OhMD each offer unique features tailored to professionals working in healthcare.
If you're still undecided about which app to choose, consider adding iFax to the list. On top of letting you fax documents online, our communication suite features secure and encrypted text messaging. You can also use API to integrate these functionalities into your preferred business and work platforms.
Securing your text messages to comply with HIPAA is just a click away.
Sign up with iFax to start faxing and texting.
HIPAA-compliant text messaging
text messaging apps
text messaging tools