Technology is evolving fast. Thus, it becomes even more crucial for healthcare organizations to improve their data security measures. Now more than ever, medical providers must revamp their HIPAA compliance protocols by hiring and training more knowledgeable and capable people like information security officers.
One of the crucial roles in today's healthcare landscape is the Chief Information Security Officer (CISO), who oversees and builds cybersecurity strategies for corporations and other prominent business enterprises.
Read on to learn more about HIPAA for CISOs and their roles and responsibilities to ensure compliance.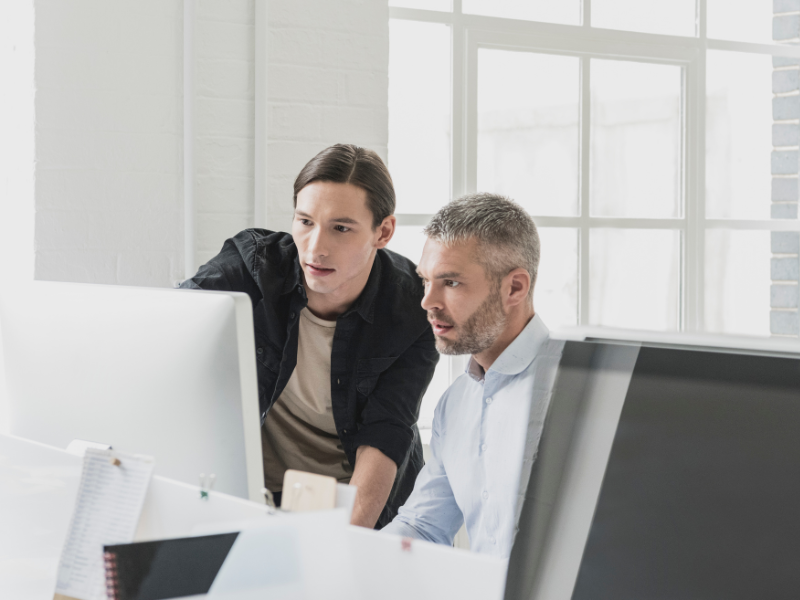 Understanding the Role of CISOs in HIPAA Compliance
All healthcare businesses operating in the United States must comply with the regulations set by HIPAA, particularly the privacy, security, and breach notification rules. In this regard, CISOs can help medical providers and businesses achieve and maintain compliance by keeping up with the latest data protection practices, training, and security measures.
Simply put, CISOs are responsible for designing security programs, recovery plans, and cybersecurity practices. Like a Chief Information Officer (CIO) who oversees a team of system administrators, a CISO leads a team of security personnel. Since many companies cannot afford a huge security team, CISOs can help fill that gap. Most startups and small businesses also seek help from virtual CISOs to build a security program.
Depending on the initial evaluation, CISOs will present recommendations to identify the best course of action to protect your data from cyber threats. They will also decide on the infrastructure upgrades and installation of security tools if needed.
It's also worth noting that a CISO will immediately start the disaster recovery procedures in case of a data breach. If there are any detected threats, they will lead the security team on how to proceed. CISOs will also eradicate threats and limit downtime to prevent further loss, damage and speed up the process at the same time.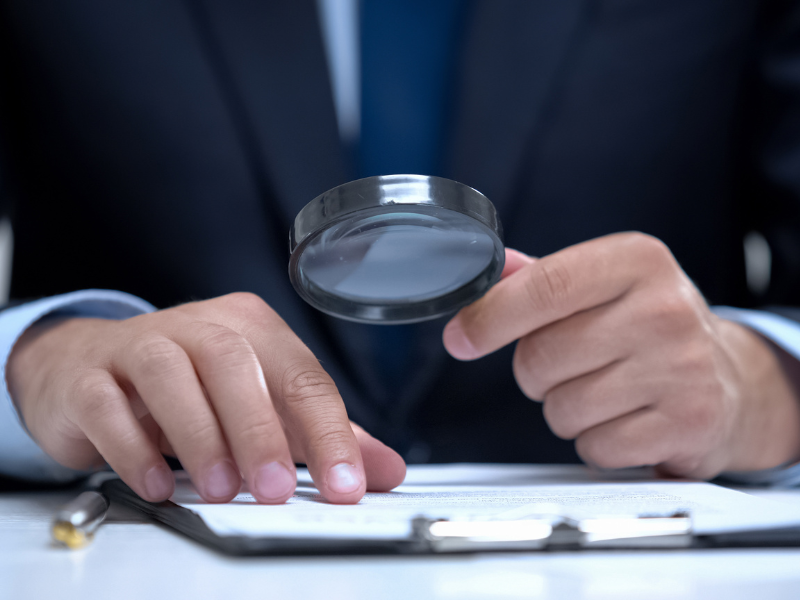 5 Key Requirements and HIPAA Compliance for CISOs
Without employing a security team, your data is at risk for hackers and other threat actors. If you don't want your network to become vulnerable to ransomware attacks, you must have a Chief Information Security Officer (CISO) to oversee and enhance your security measures.
Here are five crucial HIPAA requirements for CISOs:
1. HIPAA rules are mandatory.
CISOs must follow the HIPAA rules to ensure the confidentiality and integrity of protected health information (PHI). Every security measure aiming to protect PHI must also abide by the following key areas stated in HIPAA.
Organizational requirements
Covered entities and business associates with subcontractors must seek the patient's consent and ensure secured encryption when transmitting PHI.
Security standards
Medical providers and other covered entities should always ensure proper PHI disclosure. Moreover, they must comply with the security standards concerning the use, storage, and disclosure of electronic health information of each individual.
Breach notification
The HIPAA breach notification rule states that covered entities must always notify their patients if a data breach occurs. Affected individuals must receive a notification letter following the breach, wherein their health information was compromised.
Privacy
The HIPAA Privacy Rule grants individuals the right to access and control their protected health information. Patients can obtain a copy of their health records whenever they need. They can also request corrections when needed.
2. Covered entities must conduct regular audits.
HIPAA mandates CISOs to perform regular risk assessments to ensure all their security measures are in place. Security officers should also conduct evaluations now and then to ensure that their physical and technical safeguards are in order. Performing regular audits can also help them identify weak links or potential risks that could lead to a massive breach incident.
3. CISOs must follow the HIPAA procedure for reviewing records.
During audits, security officers should investigate the information system activity and access logs for any vulnerabilities or unauthorized logins. CISOs must notify organizations to respond and mitigate the incident in case of a security breach.
4. Third-party providers must comply with HIPAA regulations.
Covered entities and their CISOs are responsible for ensuring that all their vendors and partners follow the standards and best practices to protect PHI. Also, a contract or agreement should affirm their compliance with the rules. Once a data breach happens, covered entities must notify the HHS Office for Civil Rights (OCR). Failure to do so might result in a federal investigation or lawsuit.
5. HIPAA trainings are necessary.
CISOs must implement and facilitate training on HIPAA compliance for all employees or staff with access to PHI. They should have in-depth knowledge and understanding of their organization's security policies and procedures.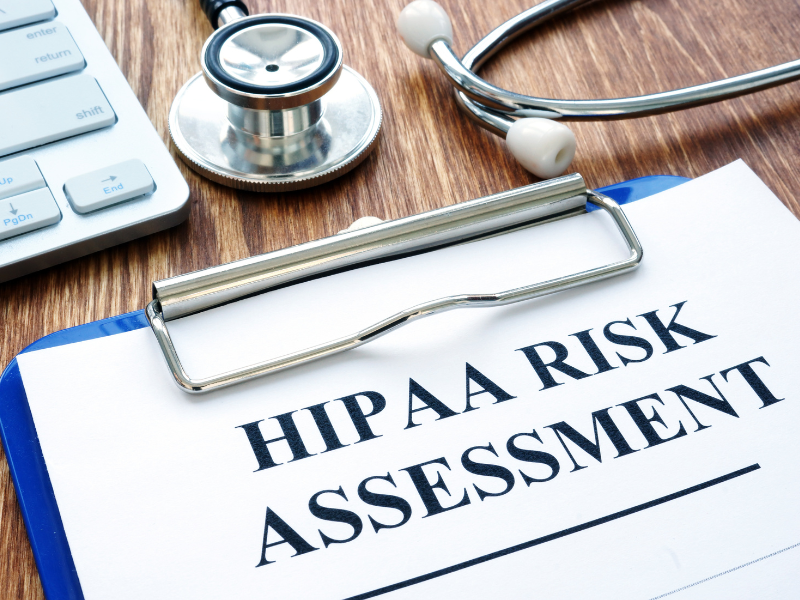 Navigating the HIPAA Risk Assessment Process for CISOs
The first step in identifying and conducting security measures is risk assessment. This process involves appropriately evaluating potential risks that could compromise PHI.
Collecting data
The risk assessment starts by identifying the storage of health records and the access logs of ePHI. CISOs can do this by conducting reviews and performing interviews. When collecting data, security officers must document each gathered PHI.
Identifying potential threats and vulnerabilities
One of the responsibilities of CISOs is to determine any threat associated with PHI. These threats and vulnerabilities must be properly documented. By doing so, they can avoid a massive data security breach.
Assessing current security measures in place
Security officers must regularly assess and document the security measures implemented to protect PHI. It's essential to identify whether or not these safeguards are up par with the standards set by HIPAA.
Identifying the likelihood of threat occurrence
When identifying potential risks to ePHI, security officers must further investigate the assessment's initial results to identify possible future threats. Doing so will help organizations combat any vulnerabilities before they can happen.
Determining the potential impact of identified threats
After identifying the potential threats, CISOs must still assess the impact of these threats on ePHI. Security officers must also follow proper documentation by describing the severity on a scale of 1 to 10, with 10 being the most severe.
Assigning the level of risk
CISOs must follow the designated levels of risk for the impact and likelihood of threats. The threat can be considered at the highest level when it is likely to occur and if it will severely impact the organization. For instance, an unsecured network can lead to critical threats, including ransomware attacks. Meanwhile, the risk is considered low when it has little to no impact on the organization.
Staying HIPAA Compliant With the Help of CISOs
Aside from implementing robust security measures, CISOs play a vital role in monitoring your organization's cyber security landscape. With their help and expertise, your organization can ensure compliance and the same time, stay updated with the latest HIPAA rules. Not only do they provide peace of mind, but they also help boost your organization's overall operational efficiency.
hipaa guidelines
HIPAA law
HIPAA requirements