In healthcare data security, HIPAA compliance is paramount to safeguarding patient information. One vital aspect of this compliance is HIPAA penetration testing, a proactive measure to ensure the security and privacy of sensitive patient data. By simulating real-world attacks, penetration testing helps identify vulnerabilities and assess the effectiveness of security controls in healthcare organizations.
This article examines the function of penetration testing in attaining HIPAA compliance, how it guarantees it, and the best practices involved in carrying out such processes.
What Is HIPAA Penetration Testing?
HIPAA penetration testing, also known as a pen test, involves the evaluation of a covered entity's data security weaknesses and vulnerabilities under the HIPAA Security Rule. A data security analyst conducts this testing as an authorized effort to identify potential risks.
When a covered entity requests penetration testing, they grant the analyst permission to engage in what is commonly referred to as "ethical hacking." With the consent and approval of the covered entity, the tester aims to simulate the actions of a malicious attacker as realistically as possible.
HIPAA penetration testing involves scanning and exploiting security systems that need to comply with HIPAA regulations to uncover hidden vulnerabilities and risks. By conducting HIPAA penetration testing, organizations can identify areas of vulnerability and take necessary steps to address them, thereby ensuring ongoing compliance and avoiding significant penalties.
Also, HIPAA requires companies to conduct routine risk studies, which can be carried out through penetration testing or vulnerability assessments, highlighting the importance of penetration testing in HIPAA compliance. The decision between these approaches is up to the business or organization. It is up to them to decide on the best strategy for assessing security precautions.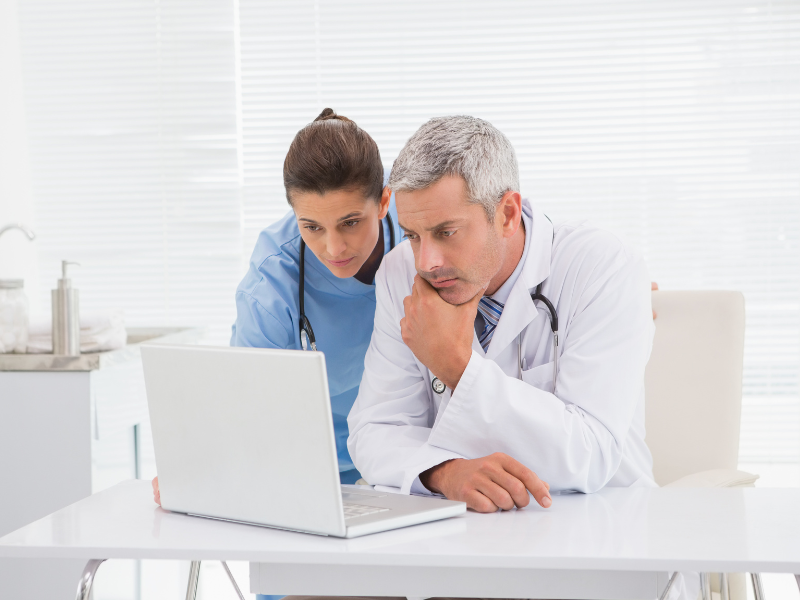 Does HIPAA Require Penetration Testing?
While implementing penetration testing for HIPAA compliance offers significant benefits, it is crucial to recognize that achieving complete HIPAA and HITECH compliance can be possible without implementing the said process. However, the role of pen testing in HIPAA compliance offers notable advantages in terms of conducting profound and proactive risk analyses.
When it comes to pen testing, the following are three key factors you need to consider:
Risk analysis
Risk analysis involves scanning and analyzing an organization's security system to identify vulnerabilities that could potentially compromise sensitive data, including patient health information and test results. HIPAA compliance mandates continuous risk analysis to maintain high-level protection against threats seeking to exploit PHI, such as confidential medical records. While HIPAA does not specify a particular type of risk analysis, organizations can choose between penetration tests and vulnerability assessments. However, regular HIPAA penetration tests are more comprehensive and detailed than vulnerability assessments.
Vulnerability fixing
HIPAA compliance requires prompt remediation of vulnerabilities and areas of non-compliance identified during risk assessments, such as healthcare penetration testing or vulnerability assessments. Failure to address these vulnerabilities promptly exposes the security system to threats such as data breaches, deletion, or theft. Upon completion of HIPAA compliance penetration testing, a detailed report is generated outlining the testing scope, rules of engagement, and a list of vulnerabilities discovered, along with an executive summary.
Continuous scanning
To achieve and maintain HIPAA compliance, continuous monitoring, scanning, and conducting HIPAA compliance penetration testing are essential for identifying new vulnerabilities that threaten an organization's online security. Also, it is a must for the chosen tools for HIPAA penetration testing to be fully integrated into the security system to provide automated continuous monitoring.
How Can Penetration Testing Help Ensure Compliance?
Compliance-driven penetration testing is increasingly gaining popularity due to the severe consequences of non-compliance, including substantial fines, penalties, and potential criminal charges.
The purpose of HIPAA penetration testing is to specifically target and identify areas of non-compliance within healthcare organizations, aiming to protect them from the associated risks and threats stemming from vulnerabilities and non-compliance.
Organizations must do routine risk evaluations like penetration testing or vulnerability assessments in line with HIPAA requirements to avoid, spot, and address non-compliance.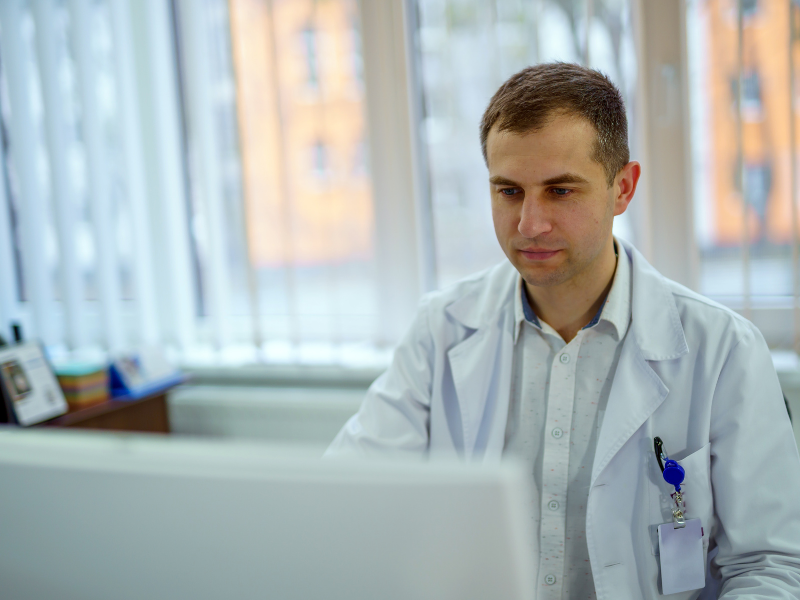 6 Best Practices for Implementing Penetration Testing
The following best practices help ensure success when implementing pen testing to achieve HIPAA compliance:
1. Establish your budget and scope
Think about the regions that need penetration testing most and least. Concentrate on high-risk vulnerabilities in operating systems and configuration files. Low to no-code apps for internal corporate activities are examples of low-priority domains.
2. Include sources for financial and consumer data
For sectors like healthcare that frequently deal with a lot of transactional, customer, and financial data, do thorough penetration testing on data sources. Additionally, test the software and underlying hardware that is linked to these data sources.
3. Consider pen testing remotely accessible resources
Take into account remote endpoints such as remote employees, building automation systems (BAS), or resources with remote access. Evaluate the security functionality of remote BAS or other resources to identify potential network vulnerabilities.
4. Follow a penetration testing methodology
Choose a testing methodology aligned with your objectives. Common methods include Penetration Testing Execution Standard (PTES), Payment Card Industry Data Security Standard (PCI-DSS), Open-Source Security Testing Methodology Manual (OSSTMM), and more.
5. Create a communication plan
Establish clear communication protocols between your team and the pen testing team. Conduct regular meetings to monitor progress, exchange information, and address questions. Designate a single point of contact on your team for critical data and queries during the test. Notify them of the testing timeframe without revealing when it is in progress.
6. Choose a qualified pen tester
Select a penetration testing service provider that uses automated and manual techniques to uncover vulnerabilities and threats effectively. It must also examine both internal and external IT assets, utilizing commercial, open-source, and custom tools. Lastly, it should minimize false positives through further validation and vetting and generates custom reports highlighting risks, vulnerabilities, and strategic mitigation recommendations.
By following these best practices, you can ensure that your penetration testing efforts are thorough, efficient, and valuable for strengthening your organization's security.
hipaa guidelines
HIPAA law
HIPAA requirements