VoIP systems like Dialpad can record call information and store sensitive patient data. While phone service providers can make healthcare communication easier and faster, they still must comply with relevant regulations like HIPAA.
After all, healthcare-related calls and text messages contain sensitive health information, which you must protect against unauthorized access. If you're considering using Dialpad for communicating with patients, checking its compliance status will help you stay away from the consequences of violating HIPAA regulations.
So, is Dialpad HIPAA compliant? It is, but you must know that other factors also come into play to achieve and maintain its compliance.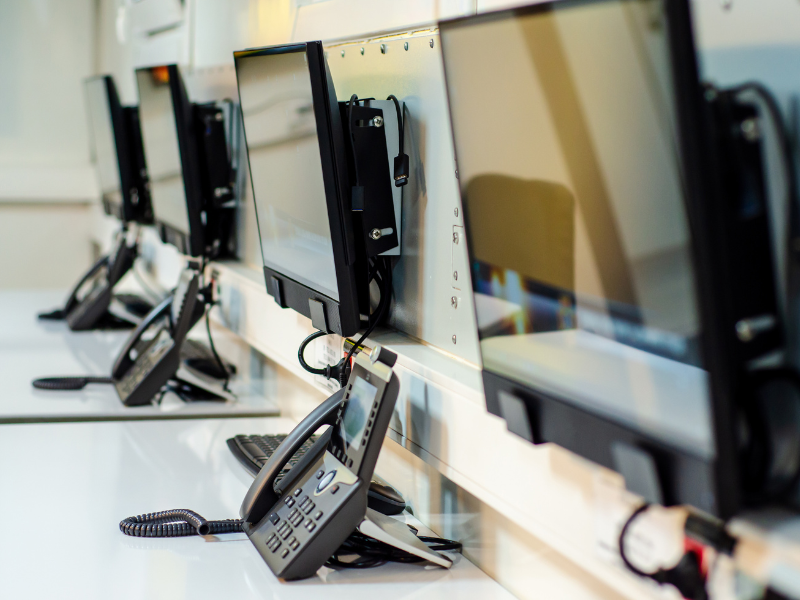 The Significance of Secure Communication in Healthcare
Secure communication is vital for people working in the healthcare industry. Not only do they need to address their patient's health conditions, but they must also ensure that they won't put any sensitive data at risk. But in case of a data breach, secure communication channels can help mitigate further security and privacy damages.
From scheduling consultations to disclosing protected health information (PHI), secure communication between medical providers and patients is crucial to improving treatment outcomes and operational efficiency. A HIPAA-compliant VoIP provider can help keep vital patient details like Social Security Numbers, home addresses, and medical insurance data from being compromised.
Consider it as an additional layer of security to bolster the protection of sensitive and confidential health information.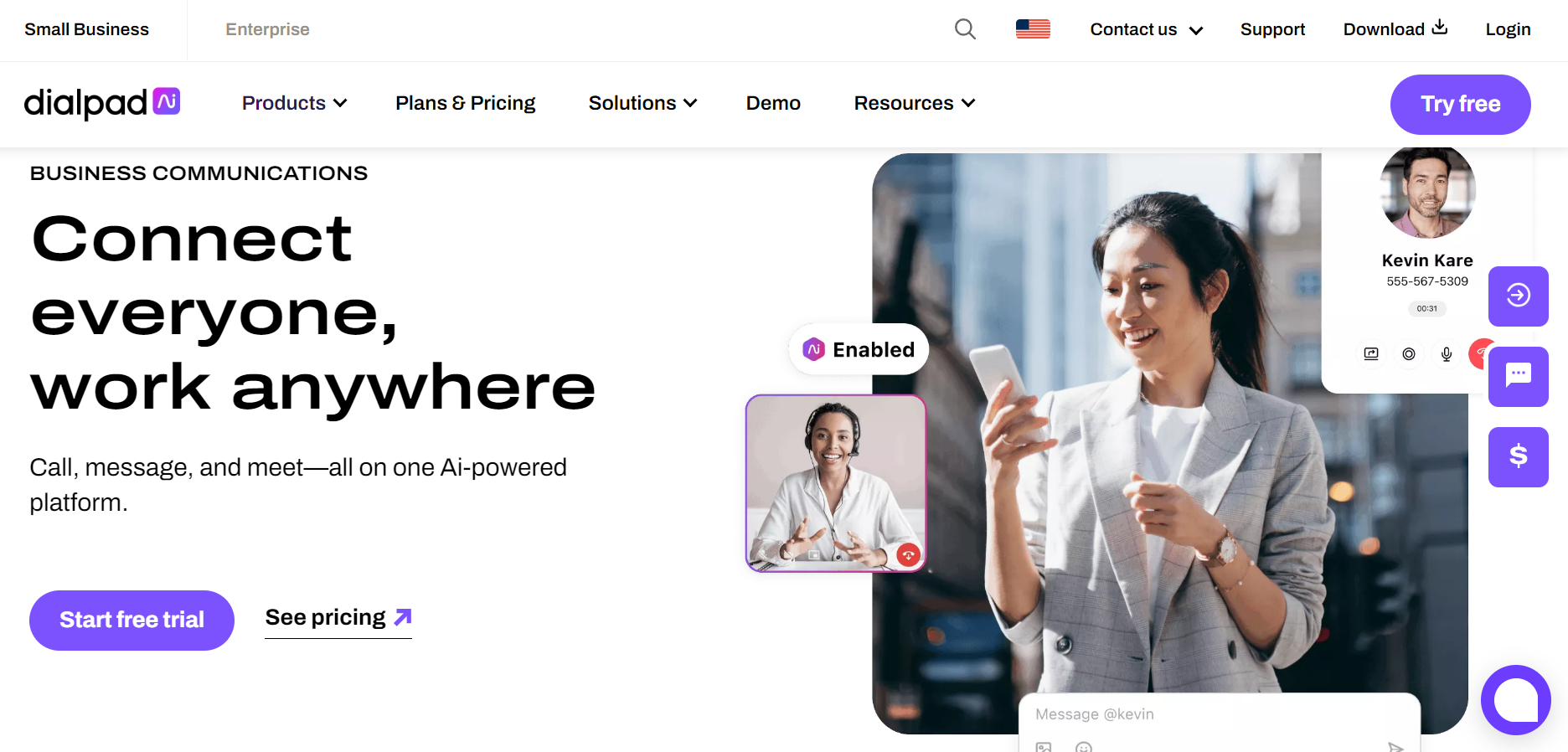 Is Dialpad HIPAA Compliant?
Yes, Dialpad abides by the HIPAA Security and Privacy Rules. Aside from utilizing a 256-bit advanced encryption standard and access controls, the AI-powered platform also ensures the secure storage of all user information. For businesses needing BAAs, it also signs the contract upon request, which includes a 30-day retention policy.
Furthermore, Dialpad users can enable Single Sign-on (SSO) and password authentication to prevent unauthorized access to private conversations. Their IT staff also monitors log access to sensitive information and systems. In case of breaches, the business communication platform's customer service is available daily, 24/7. There are also automatic backups in place in case of system failures.
At the same time, Dialpad conducts regular security risk assessments to meet HIPAA requirements. It is SOC2 Type 2 certified and undergoes audits every year. Additionally, it has completed the Cloud Security Alliance's Consensus Assessment Initiative Questionnaire (CAIQ), further strengthening its HIPAA-compliant PHI protection measures and controls.
Dialpad HIPAA Compliance: Benefits and Limitations
Here are the benefits of using Dialpad in healthcare:
Improved patient care
Dialpad provides 24/7 communication solutions to address all sorts of concerns. From making calls to videoconferencing, it helps medical providers complete administrative tasks and streamline processes like scheduling appointments. For instance, its virtual waiting rooms enable patients to check in remotely and wait for their turn regardless of location. They can either be physically present in the clinic or waiting comfortably at home.
Faster billing and insurance processing
Many healthcare organizations, specifically huge and prominent hospitals, receive high call volumes. But with Dialpad's Real-Time Assists (RTAs), you can speed up menial billing and insurance-related tasks. The AI-powered communication system provides seamless customer support, sales, and appointment scheduling. Upon confirmation, the patient will receive an automatic prompt to process their payments.
Increased engagement and information dissemination
Another significant benefit of using Dialpad in healthcare is improved patient engagement. Medical providers can encourage their patients to contact them if they need anything. This also helps them disseminate helpful and life-saving health information. Furthermore, clinics can collect patient feedback simply by sending them customer satisfaction (CSAT) surveys.
Cons of using Dialpad include:
Overall, Dialpad is a reliable phone service provider so the limitations of using it are only minimal and may vary from user to user.
Calls can be erratic at times
Some users reportedly experience dropped calls upon switching to cellular data during active calls. Dialpad doesn't always send notifications to alert users whenever they miss a call. Users also need to press specific buttons to continue, which can impact the overall call experience.
Less reliable mobile app
Making outbound calls using the mobile app can sometimes be unreliable and inconsistent. Some users experience difficulties in tracking voicemails when answering calls from mobile. Its mobile app also doesn't organize text messages by threads.
Difficulty porting numbers
While Dialpad allows porting of existing phone numbers, some users complain about the default Dialpad number. Sometimes, it doesn't let its users set a primary line for outbound calls or text messages. You can only do it by manually changing your phone number every time you need to send texts.
Alternatives to Dialpad for HIPAA-Compliant Communication
Below are some HIPAA-compliant alternatives you can consider other than Dialpad:
Phone.com
Phone.com provides secure and encrypted communication solutions that are HIPAA-compliant. But unlike Dialpad, this call service uses JSON-based REST API, which requires a specific HTTP method for app integrations and other operations that need to be performed.
RingCentral
RingCentral is also HIPAA-compliant and provides convenient communication via advanced call monitoring features. It also has a built-in videoconferencing tool for face-to-face telehealth consultations.
Nextiva
All Nextiva products are HIPAA-compliant. It also provides comprehensive communication solutions such as voice calls, faxing, and video conferencing. Plus, it protects user conversations and message transmissions with Transport Layer Security (TLS) and Secure Real-Time Transport Protocol (SRTP) encryption.
Know Which VoIP Provider Is Best for You
Choosing the right healthcare communications solutions provider for your organization depends on your goals and needs. Many VoIP providers are popular simply because of their convenience and affordability. However, not all are HIPAA-compliant.
You must ensure compliance, especially if your work involves frequently dealing with sensitive patient data. Like the rest of the administrative systems you're using, your communications platform must also adhere to HIPAA guidelines. That's if you want to avoid the legal and financial headaches and establish a solid reputation for prioritizing patient privacy.
Dialpad
HIPAA-compliant VoIP systems