Zoho offers a comprehensive suite of applications to enhance business operations. From managing sales and marketing to handling financial data and human resources, Zoho provides an integrated solution for businesses of all sizes. However, before using the software suite in healthcare, you must determine if it is HIPAA-compliant.
So, is Zoho HIPAA-compliant? Keep reading to find out.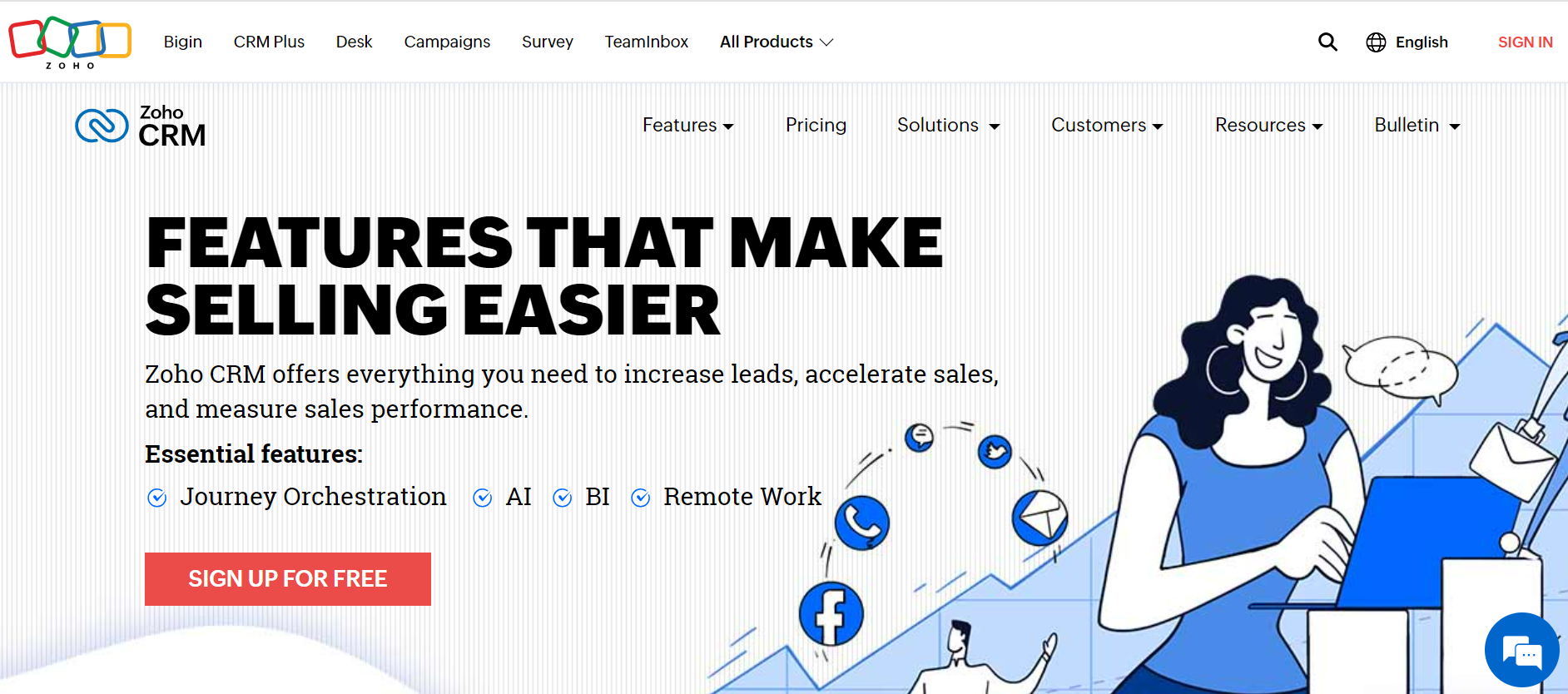 What Are Zoho's Healthcare Tools?
Zoho or Zoho One is more than just a single application. It's a complete suite of integrated software designed for business. As an all-in-one solution, it streamlines various operational aspects of your business.
Here are some of the Zoho tools that may help accomplish tasks for your specific healthcare needs:
Zoho CRM: A complete CRM platform that helps manage customer relationships, sales, and marketing efforts. It offers lead tracking and contact management features, among many others.
Zoho Assist: Zoho's remote support software. With Zoho Assist, you can remotely access any computer worldwide, provide remote support, and resolve customer issues.
Zoho Sign: If you need to sign documents, you can use this tool to add signatures electronically.
Zoho Analytics: As the software suite's data analytics and business intelligence solution, it analyzes customer data and helps create visualizations within minutes.
Zoho WorkDrive: Healthcare providers will benefit from this online file management system. Workdrive helps teams create documents and collaborate on them.
Zoho Meeting: It's a meeting platform with videoconferencing and webinar capabilities. Use it for internal or external virtual events.
Zoho Show: It's a presentation software built for teams. It helps create professional slides, collaborate with teammates, and deliver presentations from any device.
Zoho also offers the Zoho for Healthcare suite, specifically designed for healthcare providers. Given the convenience of Zoho's integrated apps, many healthcare providers are considering Zoho One for their business. Imagine. Everything you need to run your business is easily accessible on one platform. Also, by looking at Zoho HIPAA compliance, you can feel more confident about using it to streamline your healthcare workflow.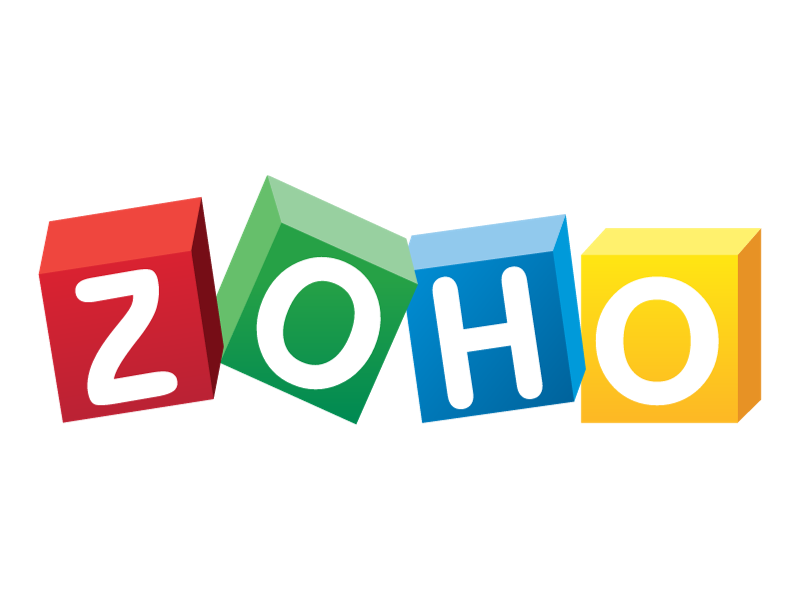 Is Zoho HIPAA-Compliant?
Yes, Zoho can be used in a HIPAA-compliant manner. The highly regarded software suite has taken measures to comply with the Health Insurance Portability and Accountability Act (HIPAA). It provides features like encryption, password-protected files, access control, audit logs, and other security measures to assist organizations in handling electronic protected health information (ePHI) securely.
Moreover, Zoho's Knowledge Base says you can request a Business Associate Agreement (BAA) from the provider. Without a BAA, software tools cannot claim HIPAA compliance. This legal document assures you that the provider is willing to be accountable for any data security issue brought about by their negligence.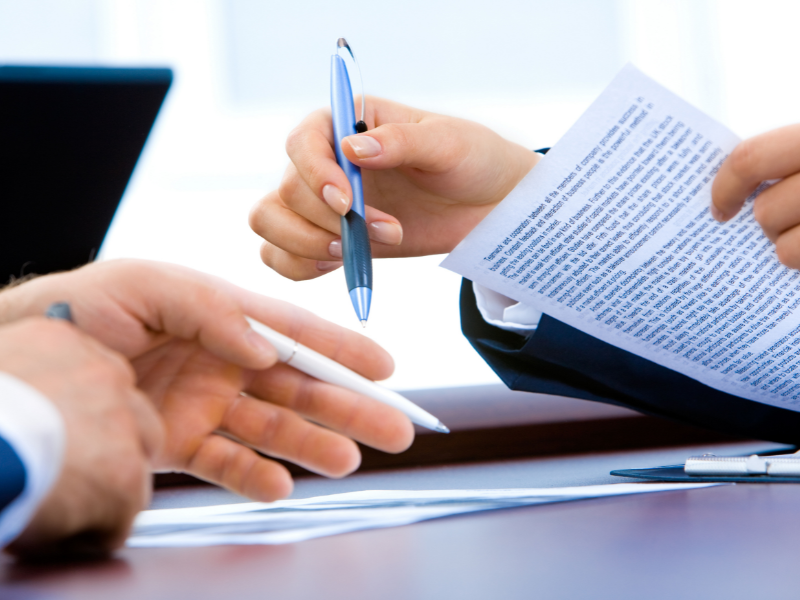 Steps to Ensure HIPAA Compliance with Zoho
The question of Zoho and HIPAA compliance is not a one-sided affair. After all, achieving HIPAA compliance is not solely dependent on service providers' technology. Your organization should also implement security protocols to protect ePHI.
Here are some steps to ensure Zoho compliance:
Sign the BAA: The BAA ensures you can use Zoho while maintaining HIPAA compliance. Without it, you may be held liable for a HIPAA violation in case of a data breach.
Mark fields containing ePHI: Your administrator can mark the Zoho fields containing sensitive health information. These files will then be encrypted using TSL 1.2/1.3, 256 AES, and Key Management Service (KMS) by default. You can view Zoho's Encryption Whitepaper on their website.
Export ePHI as Password Protected files: Zoho lets administrators export data as password-protected files. In case of interception, your files will remain protected.
Monitor the audit trail: Zoho provides an audit log of user activity. You only need to email Zoho support to view a report on ePHI fields.
Conduct HIPAA training: Organize regular training on HIPAA for staff, including your leaders. The government may revise or add new rules that impact HIPAA, so it's best to stay updated.
Perform regular risk assessments: Invite third-party auditors to assess your organization's compliance with HIPAA. The law requires strict physical, technical, and administrative safeguards. Risk assessments help you identify any vulnerabilities.
Destroy ePHI in a HIPAA-compliant manner: ePHI disposal is an essential aspect of HIPAA. Many organizations have been fined for being careless in disposing of individuals' PHI.
Using Zoho in a HIPAA-Compliant Manner
Zoho offers a set of powerful apps that healthcare organizations can use to improve their business operations. Utilize it to manage sales, market products and services, handle financial data, improve internal communications, create professional presentations, and more.
Beyond these benefits, looking into the suite's compliance with relevant laws like HIPAA is equally crucial. Following this article's guidance, you can experience Zoho's many powerful perks while avoiding the serious consequences of violating HIPAA.
Zoho
Zoho for HIPAA compliance