The rivalry between faxing and email has sparked a longstanding debate in the world of business and communication. Both methods boast an array of advantages, but each one also has its own set of limitations to consider.
But what if you don't have to choose between the two of them? With online faxing, you can now use these two simultaneously, paving the way for a more efficient document-sharing process.
In this guide, we will walk you through sending an email to fax using your iCloud account.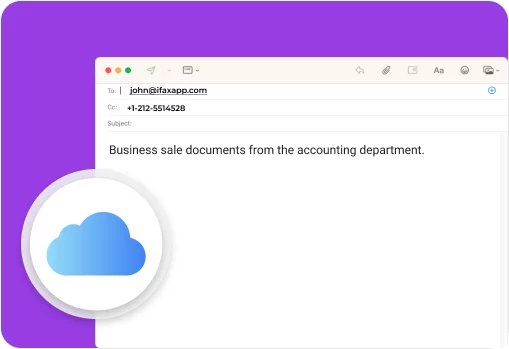 How to Send a Fax from iCloud Email
With iFax's email-to-fax service, it is now completely possible to combine the powers of email and faxing services. You can enjoy the convenience of sharing documents via email while leveraging the security features of online faxing.
Here's how to send a fax from iCloud email using iFax:
Go to iCloud's website and log in to your account.
On the upper righthand side of the screen, click the plus sign button.
Select Email Message to start composing an email.
In the To field, type send@ifaxapp.com.
Enter your recipient's fax number in the Subject line. Make sure to follow the right format. There should be no spaces in between numbers.
Attach the document you wish to fax. You may also add fax notes and messages in the body section.
Click Send to initiate transmission.
Check your email for confirmation. You should be able to receive a notification once the transmission is successful.
Tips when sending a fax from iCloud:
While iFax already uses military-grade encryption, it is still highly advised to include a cover sheet for an added layer of security. This is crucial if you are sending highly confidential documents or you want to ensure HIPAA-compliant faxing.
Larger files might take longer to send and are more prone to encountering issues during transmission. To guarantee successful delivery, compress your files or split them into smaller parts.
Inform your recipient that you are sending them a fax. That way, they can keep an eye on and verify once they've received the document. This also allows you to troubleshoot if there are any issues during transmission.
The 5 Key Benefits of Sending a Fax from iCloud Email
Sending a fax from iCloud email offers several advantages that make it a practical and efficient communication method for businesses of all sizes. Here are some benefits you can experience:
Cost-effective solution
Online faxing completely eliminates the need to invest in dedicated hardware, which can be quite costly to operate and maintain. Gone are the days when you need to spend hundreds of dollars on a fax machine plus a phone line. When you send a fax from iCloud email using iFax, all you need is your computer or mobile phone.
Seamless integration
The beauty of using iFax's email-to-fax service lies in its seamless integration with various email platforms, catering to the needs of a diverse user base. iFax has streamlined the process of faxing, making it seamless and efficient for users across various email platforms.
Whether you use Gmail, Outlook, Yahoo Mail, or iCloud email, iFax ensures that you can fax documents directly from your preferred email interface with ease.
Secure and reliable faxing
When you send a fax from iCloud using iFax, you can rest easy knowing that your faxes are protected with robust security measures. Unlike traditional faxing, where physical documents might be exposed to unauthorized access, faxing from iCloud email provides an extra layer of security to safeguard valuable information.
Ease of use
Sharing documents via iFax does not involve any complex, highly technical steps. It's almost as easy as sending an email. The best part is that you don't even need to install a dedicated program or software. You can access all of iFax's features using their web application. This also means that there wouldn't be any problem in terms of compatibility.
Increased accessibility
As you don't need to be hooked to a fax machine, you can take care of your paperwork even while you're outside the confine of your office. Furthermore, iFax is completely cloud-based, which means that you can easily access your faxes anytime, anywhere.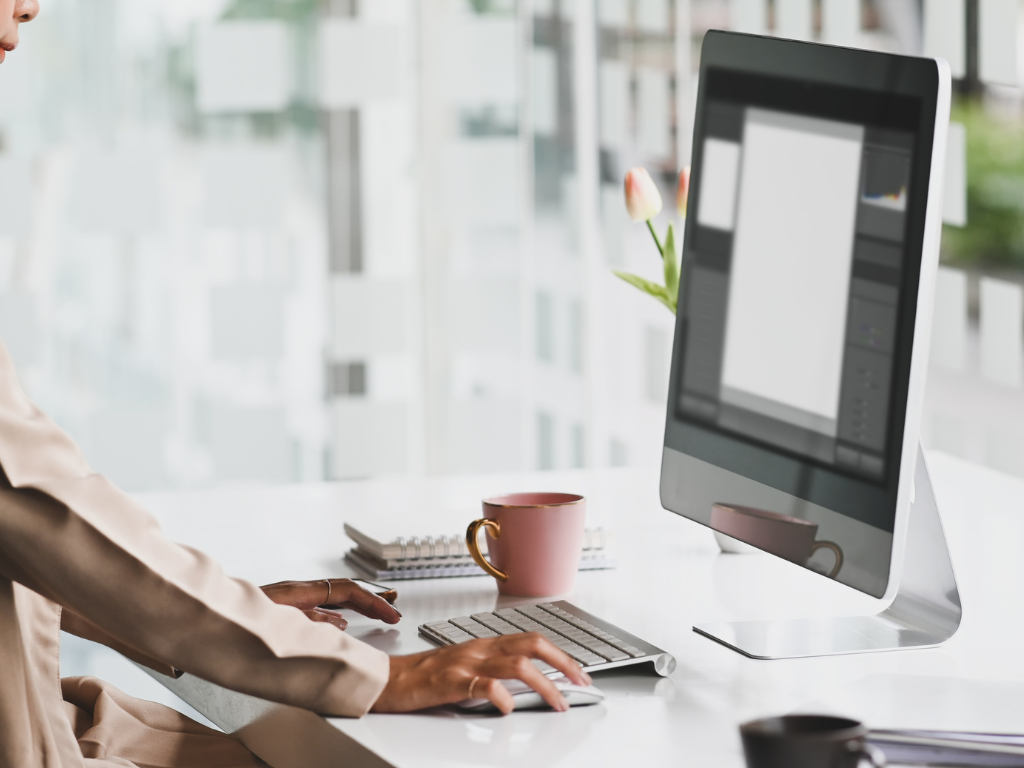 Email to Fax: Frequently Asked Questions
Is faxing from iCloud email secure?
Of course, sending a fax from iCloud email using iFax is secure. As mentioned previously, we use military-grade encryption to ensure that only authorized parties can access your faxes. On top of that, we are also compliant with the rules and guidelines of HIPAA and GLBA.
What file formats are supported for faxing from iCloud email?
iFax and iCloud support common file formats like PDF, DOC, DOCX, PNG, JPG, and more. Make sure that you send high-quality images to ensure better readability.
Is there a limit to the number of faxes I can send from iCloud?
The number of faxes you can send through iCloud depends on your pricing plan. You can send as many documents as you can as long as you don't go over the page limit your plan allows.
Conveniently Send Fax from iCloud Using iFax
Faxing from iCloud represents the perfect marriage between old and new communication technologies. By leveraging iFax's online fax service, iCloud users can enjoy the security, legality, and convenience of faxing while maintaining compatibility with organizations that still rely on traditional fax machines.
Embracing this fusion of technologies enables businesses and individuals to optimize their communication workflows and remain efficient in the digital era while preserving the reliability of faxing.
Fax from iCloud