With faxing, you can transmit documents quickly without relying on physical mail. Even today, faxing is still widely used in industries such as law and healthcare. If you need to fax regularly, consider investing in a Lexmark fax machine to streamline the process.
With Lexmark fax machines, you can choose from various models that cater to different needs. Besides, the brand itself is known for manufacturing high-performance and long-lasting products. Their products are also suited for both occasional and heavy-duty use.
All you need to do is choose.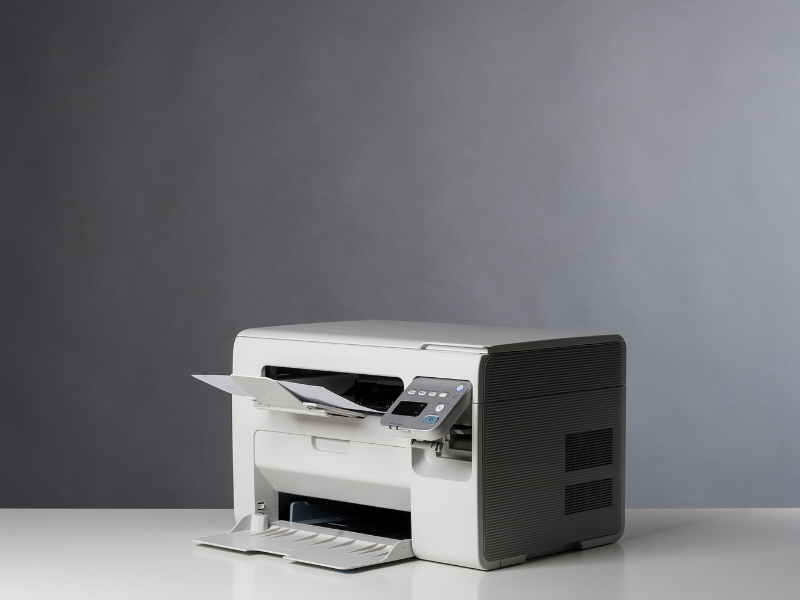 What Are the Benefits of Using a Lexmark Fax Machine?
Using a Lexmark fax machine can benefit your business in many ways. Here are some of them:
High-quality faxes: Lexmark fax machines are capable of faxing documents of the highest quality.
Minimal learning curve: Anyone can set up and operate the machines, making them ideal for beginners and busy business owners.
Fast transmission: Lexmark fax machines transmit faxes quickly and promptly, which is a must for any business since time means money.
Multiple functions: You can choose whether to get a single-function machine or a multifunction machine that can perform various tasks.
Cost-efficient: The machines are built to have a long lifespan, helping you save money on repairs and replacements.
Thus, using a Lexmark fax machine can help streamline your business operations. It reduces the time and effort required for sending and receiving faxes so you can finish your tasks faster.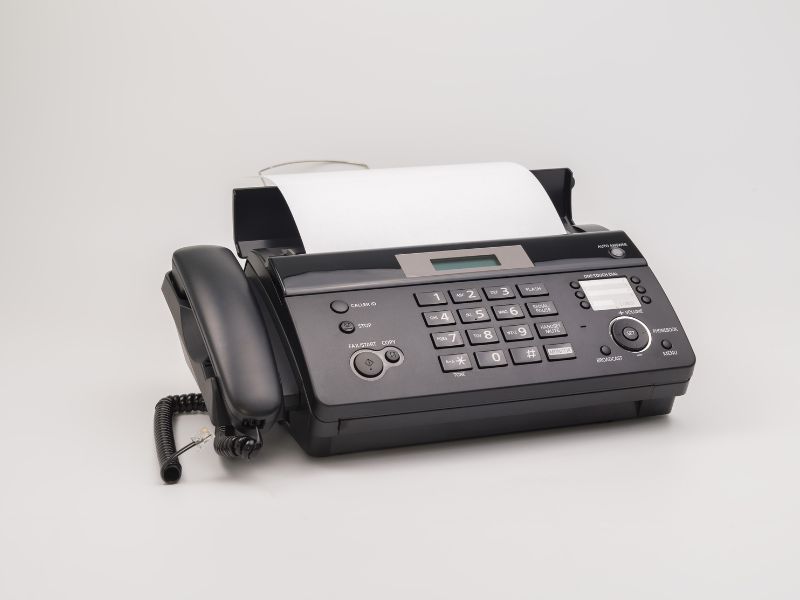 Top 7 Lexmark Fax Machines of 2023
1. Lexmark X4270
The Lexmark X4270 is a compact fax machine that doubles as an inkjet printer. It is ideal for small businesses and professionals seeking an all-in-one solution to their printing and faxing needs.
Key specifications of the Lexmark X4270 include:
Up to 33.6 Kbps transmission speed
A maximum fax resolution of 300 x 300 dpi
Can store up to 80 pages in the fax memory
30-sheet automatic document feeder (ADF) capacity
Can broadcast faxes to up to 30 locations
Can speed dial up to 10 frequently used fax numbers
Includes additional features like junk fax barrier, delayed fax sending, and fax forwarding
2. Lexmark 5400 Series
The Lexmark 5400 series is a line of all-in-one printers that includes models such as the Lexmark X5410, X5450, X5470, X5495, and more. These multifunction machines have scanning, copying, printing, and faxing capabilities. They also come with a range of connectivity options, including USB, Ethernet, and Wi-Fi.
Key fax specifications of the 5400 Series include:
Up to 33.6 Kbps fax modem speed (approximately 3 seconds per page)
With a maximum fax resolution of 200 x 200 dpi
Automatic document feeder
Supports speed dialing, fax broadcasting, and group dialing (available on some models)
Has a junk fax blocker to filter out unwanted faxes
It's important to note that the specific fax specifications can vary between different models.
3. Lexmark Pinnacle Pro901
The Lexmark Pinnacle Pro901 can quickly print, copy, scan, and fax documents. This thermal inkjet model supports duplex printing and uses a low-cost black ink cartridge, which yields up to 510 standard pages. It also has a 4.3-inch color WQVGA touchscreen display.
Here are some of its fax specifications:
A fast fax transmission speed of up to 33.6 Kbps
Memory capacity of up to 400 pages
Automatic redialing of fax numbers
Speed dialing with up to 99 numbers
Junk fax blocking with caller ID and distinctive ring detection
Fax forwarding, delayed faxing, and broadcast faxing
PC faxing (you can send and receive faxes directly from a computer)
Overall, the Lexmark Pinnacle Pro901 is suitable for basic faxing. It is ideal for home offices and independent businesses as it can handle multiple tasks simultaneously.
4. Lexmark X6170
If you are looking for an all-in-one scanner, copier, and fax machine, the Lexmark X6170 fits right in your alley. It is a versatile model with a compact design, which makes it ideal for small office spaces. This inkjet printer can print full-color pages and supports various paper types.
When it comes to faxing, the Lexmark X6170 can do the following:
Fax at transmission speeds of up to 33.6 kbps
Fax documents at a maximum resolution of 300 x 300 dpi
Can store up to 80 frequently used numbers in speed dial
Can load up to 50 sheets in the automatic document feeder
Supports fax forwarding, junk fax blocking, and broadcast faxing
5. Lexmark XM3250
If you want a multifunction fax machine with a print speed of up to 50 ppm, go for the Lexmark XM3250. This model suits medium to large-sized businesses requiring high-volume printing and scanning. It also has built-in security features like secure printing, user authentication, and hard disk encryption.
With the Lexmark XM3250, you can:
Transmit faxes as fast as 3 seconds per page
Store incoming faxes in its 500-page fax memory
Automatically redial a fax number if the initial attempt fails
Block incoming faxes from specific fax numbers
Set up PC faxing
Overall, this is a dependable model in terms of functionality and value for money.
6. Lexmark XC4140
The Lexmark XC4140 offers fast printing speeds and high-quality output, making it an ideal choice for busy offices and workgroups. It features a 7-inch color touchscreen display for easy access to various functions. It also supports mobile printing via Apple AirPrint, Google Cloud Print, and more.
With the Lexmark XC4140, you can:
Send and receive faxes at a speed of up to 33.6 Kbps
Create group dialing lists for frequent fax recipients
Forward faxes to another fax machine or email address
7. Lexmark MC3326adwe
If you want to enhance your fax productivity, consider buying the Lexmark MC3326adwe model. It is a multifunction machine with a compact design that fits perfectly in small workspaces. Plus, with its built-in Wi-Fi, Ethernet, and USB connectivity, you can print, scan, and copy documents from anywhere.
The primary fax specifications of the MC3326adwe are as follows:
33.6 Kbps fax modem
Built-in 256MB memory, which allows you to store up to 400 pages of fax
600 x 600 dpi maximum fax resolution
50-sheet automatic document feeder
Supports group dialing, junk fax blocking, and delayed sending
It is also worth noting that this model is ENERGY STAR certified, which can help reduce your energy consumption.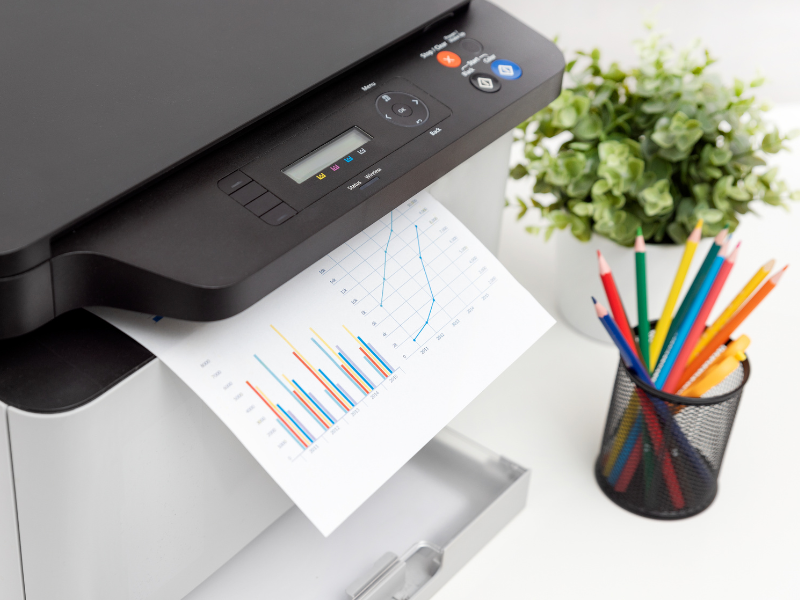 6 Tips When Buying a New Lexmark Fax Machine
Since Lexmark has a wide selection of fax machines, you should consider your specific needs before deciding. Here are six key factors to consider when buying a new fax machine:
1. Consider your needs
Determine your specific faxing needs before buying. Do you need a fax machine that can fax documents at faster speeds? There's also the paper tray capacity. It should be large enough to cater to the demands of your growing business. Finding a model that fits your requirements will be easier if you know your particular needs.
2. Check for compatibility
Ensure that the machine is compatible with your phone system. Note that all-in-one fax machines can be either digital or analog, depending on the model. It pays to check the product's specifications first so that you can determine the type of connection required.
3. Look for features
Lexmark fax machines usually range from basic models to more advanced ones. Decide which features are essential to you and which ones are optional. Assess your needs before purchasing to avoid overspending on machines with unnecessary functions.
4. Check for ease of use
The fax machine model you choose should be easy to operate, even for those who lack technical expertise. Look for models with intuitive interfaces and simple control buttons. Rather than opting for complex models, a user-friendly device can help prevent errors and unnecessary frustration.
5. Look for reviews or user feedback
Nothing beats getting firsthand information from people who have already used the product. Reviews can provide valuable insights into the machine's overall quality and reliability. Additionally, consider the reviewer's credibility. See if they are genuinely doing an unbiased review.
6. Consider the cost
Lastly, consider the cost of the Lexmark fax machine that fits your requirements. Remember to factor in ongoing costs such as maintenance, repairs, and cartridge replacements. See if paying a little extra for a higher-quality product will save you money in the long run.
iFax: A Reliable and Secure Alternative to Lexmark Fax Machines
Make faxing even more hassle-free by switching to a paperless faxing solution. Even without a Lexmark fax machine, you can still send and receive faxes using a computer or smartphone. All you need is an iFax account.
With our online fax service, you can have your faxes delivered on time. No more standing in line or dealing with annoying paper jams. Plus, you can save on costly repairs and maintenance.
With iFax, you can:
Fax in high volumes with no overage fees
Ensure high-quality fax deliveries at all times
Automatically resend a failed fax or schedule a fax
Transmit faxes securely and in compliance with industry regulations, including HIPAA and GLBA
Get an online fax number or port an existing fax number for free
Sign up for an account today to see how it works.
fax machines
Lexmark
Lexmark fax machines