If your company faces a high volume of fax transmissions day in and day out, you should consider moving to a much more reliable and secure enterprise fax solution. Secure fax servers not only safeguard your business processes but also improve productivity and deliver significant cost savings.
Large organizations will likely already have an online delivery system in place for outbound and inbound documents, though there's always room for improvement.
On the other hand, small businesses need to go beyond simply sending sensitive documents to email addresses.
They need to adopt an online faxing solution that integrates well with document storage and management tools, like G Suite, and other custom-built business applications like the iFax online faxing app.
Table of Contents
Corporate Fax Solution With iFax
iFax is a corporate-grade HIPAA- and GLBA-compliant* cloud fax service that enables users to send, receive, and store documents securely over the internet.
It offers a seamless user experience across multiple operating systems, including iOS, macOS, Android, and Windows smartphones and tablets. iFax can also receive all the fax updates and notifications on Apple Watches and Android Wear.
HIPAA (Health Insurance Portability and Accountability Act of 1996), GLBA (Gramm–Leach–Bliley Act, also known as the Financial Services Modernization Act of 1999).
One benefit to using the iFax infrastructure is that you get to save money, time, and resources handling otherwise bulky documentation. Another would be the ease of accessibility and speed of transmission.
What would take several minutes and bunches of paper for a traditional fax machine to process will take mere seconds and minimal to zero actual paperwork with iFax's secure cloud faxing system.
You can easily send a fax to clients from the gym or while taking your on-the-go coffee without having to wait for your turn to do so in the office.
Here are some of the key features of iFax:
Adhere to government regulations: GLBA, GDPR, & HIPAA-compliant cloud fax solutions
Send and receive fax documents via email
Fax documents in storage are encrypted using a 256-bit TLS Advanced Encryption Standard
Extremely reliable and high fax workflow and transmission success rate
Going Green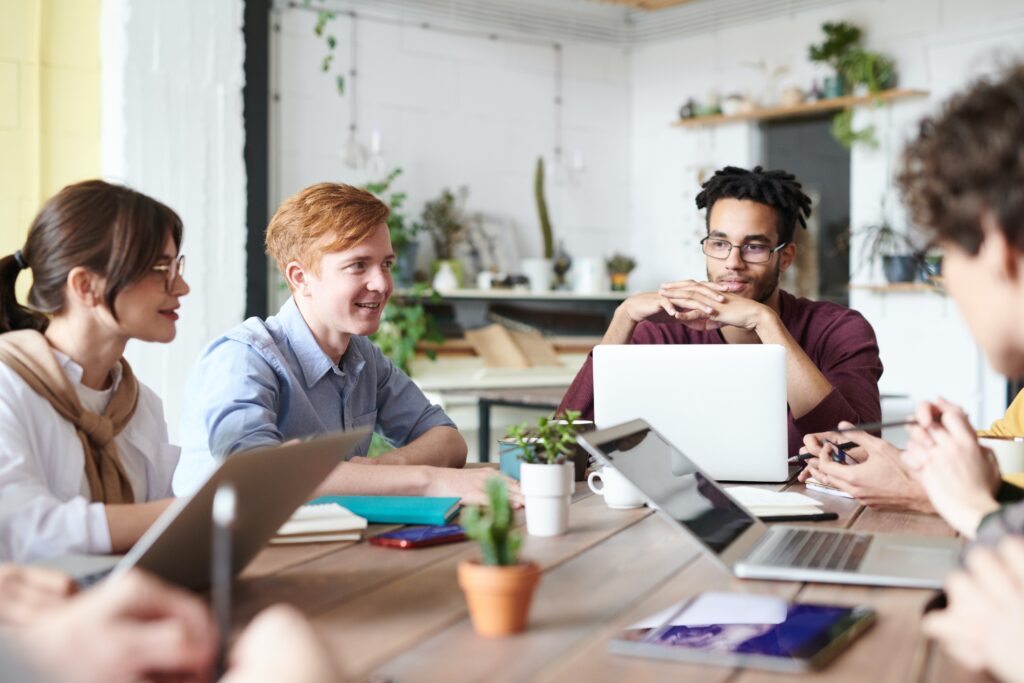 Another notable advantage to using iFax to send and receive documents is its low carbon footprint. Choosing the paperless route helps to reduce carbon dioxide (CO2) emissions into the atmosphere.
Paper is a major emitter of CO2, producing around 56 grams per sheet of unrecycled A4. The average transaction involves at least 63 pages in busy office settings. The trade finance industry alone processes four billion documents (with 20 to 30 pages each) at any time.
That's not to mention electricity and ink, which also add to the emissions volume. Digitization, the core of what iFax is about, automates and simplifies the entire transmittal process across locations and borders — with minimal to zero carbon footprint.
In addition to eliminating physical documents, iFax helps you do away with physical delivery that requires envelopes and fuel for transport, reallocate workforce hours to more productive and revenue-generating activities, and reduce storage time and resources.
Increase in Productivity and Collaboration
A fax machine can take up a lot of desk space, and it's often one of the last pieces of equipment to be replaced in an office when there is an upgrade. With people working remotely more than ever before and with more businesses going paperless, the need for a fax machine is quickly becoming obsolete.
The best cloud fax solutions provide a more secure way to send and receive faxes and help increase employee productivity. iFax is one such solution that has been proven to increase office efficiency by automating workflows and reducing the amount of time spent on administrative tasks.
For example, you can assign dedicated fax numbers to your employees with an enterprise plan. They can send and receive faxes from their devices without sharing a fax machine in the entire department.
If they are in the sales and always on the go meeting prospects, they can easily fax applications and other forms right away to your branch to expedite the application process. The time and resources saved by not printing, copying, and faxing documents can now be put into more value-added work tasks.
In addition to eliminating physical documents, iFax helps you do away with physical delivery that requires envelopes and fuel for transport, reallocate workforce hours to more productive and revenue-generating activities, and reduce storage time and resources.
Customized Features Fax API Corporate Fax Solution
iFax goes beyond traditional fax services to offer customized features through the iFax API. Banks, healthcare providers, and other businesses rely on custom-built solutions to keep up with their specific requirements.
Integrate a Fax API into your website or app with an easy authentication process in minutes. Use our simple REST client libraries for one of our supported languages: PHP, Ruby, NodeJS/Javascript, NET(C#), Java, Perl, or Python to get started.
You can also build from scratch and let your developers do the work for you for any feature you want to integrate into your system.
The iFax API is secure and reliable, with a fax success rate of over 99.9%. It supports large files and integrates with your existing business workflows. You can automate, schedule, and plan your faxes, especially for your regular transactions, whether invoices, purchase orders, billings, and more.
iFax: The Best Corporate Fax Solution
Besides the key features that many of the top enterprise fax solutions have in common, the iFax app offers an advanced fax infrastructure with unique features and productivity tools.
These state-of-the-art capabilities make iFax the number one choice for large enterprises and small-to-medium businesses looking for the best enterprise cloud fax solution.
iFax's secure cloud faxing app for businesses provides enterprise-grade faxing capabilities that improve performance and productivity. Using the iFax app gives you access to the following:
Unique, local, and dedicated fax lines to provide to clients
An easy-to-use international number to send and receive faxes globally
Online account access anytime
Email compatibility
Handy mobile app
Upload and storage security (Fax AP integration)
Scalable solution with a wide variety of plans to suit your business' size and requirements
Easy-to-understand and affordable pricing structure
Reasonable fax limits and overage fees
Convenient payment options (with pay-per-use and free services)
Efficient customer support
If you are looking for enterprise-grade faxing capabilities to transmit high-volume multi- or single-document faxes or searching for a mobile business application that allows you to port numerous fax numbers at once, we've got a custom solution tailored to your business needs.
Are you looking for a HIPAA-compliant fax service that provides a BAA (Business Associate Agreement) or even a secure online fax solution that integrates well with your current system?
Our scalable solution offers what you need to expand capacity and expedite transactions while also cutting your operating and overhead costs.
Efficient, Reliable, and Scalable Corporate Fax Solution on Mobile: iFax app
iFax is a small business and enterprise fax solution that fulfills an organization's business faxing needs using "iFax Enterprise." This easy-to-use and smart cloud faxing tool allows you to save more with the high-volume faxes you send.
You can also import or create new broadcast distribution lists, customize the cover page template, and avail of pay-as-you-go pricing.
iFax truly stands out as the prime business faxing solution for small, medium, and large companies. The app even allows you to buy credits at a discounted price and is available across five major platforms: the web, macOS, Android, Windows, and iOS.
With over 2 million downloads, we remain the favorite among the users who want to send or receive fax documents for personal or professional, or business needs.
Some industries that have found great benefits from using the app include legal, insurance, real estate, medical and healthcare, and finance.
Aside from sending and receiving faxes, businesses can keep an audit trail of documents exchanged, edit and sign on the go, receive app or email notifications when a fax gets read, enable two-step verification, and store documents in an encrypted library.
You also exchange faxes from just one number assigned to you when you download the app and sign up.
Final Thoughts
With the rise of going green and a focus on increasing productivity, it's no surprise that more companies are turning to fax services for their work.
What may be surprising is how these corporate fax solutions have evolved in recent years to offer a wide range of features that can help with everything from saving time and money by reducing paper usage to making collaboration more accessible than ever before.
So, say goodbye to traditional fax machines that only tie you down. With nothing more than just an active internet connection and the iFax app, you can turn your smartphone into an efficient electronic faxing machine that's environment-friendly and fulfills all your secure file transfer and storage needs even while you are on the go.
Sign up today to learn more about how we can help your business.
fax software
HIPAA compliance