The digital world is changing at an unprecedented rate. More and more technology and its advantages are available at the doorstep, allowing us to finish the task quickly and save time. MagicJack is trending nowadays, enabling you to make free phone calls. You will need to get a MagicJack account, phone number, and other equipment to connect to your phone and PC.
If you are like most professionals, your office is likely equipped with a fax machine. But what happens when you need to send or receive a fax and you are not in the office?
One option is to use a service like MagicJack to make and receive calls from your computer or phone. So, can you use a fax machine with MagicJack? This blog post will outline whether MagicJack fax works with your current setup or not and its connection to fax machines.
What network does MagicJack wireless use?
MagicJack allows users to make phone calls over the internet using their existing phone and a broadband connection. Users can connect to the internet via a wired or wireless connection, such as a Wi-Fi network or a mobile data plan.
Table of Contents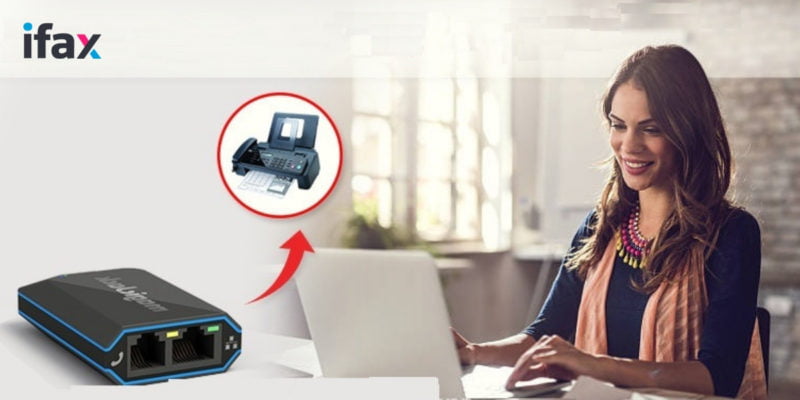 Overview of MagicJack and VoIP
MagicJack operates in the United States and Canada, allowing users to connect it to their computer or internet router to make unlimited phone calls. Calls are made through the VoIP network once the phone device is plugged in via a universal phone jack.
Voice over Internet Protocol (VoIP) allows voice communication and multimedia sessions via the internet instead of conventional Public Switched Telephone Network (PSTN).
All of the data is converted to digital format and broken down into electronic data packets. It is then transmitted through a packet-switched network rather than a circuit-switched network afterward.
The devices used to transmit signals are based on delivery protocols named codecs to encode messages and convert them to voice on the other end of a line.
What's the Difference Between a MagicJack and a Regular VoIP Service?
Like any other VoIP service, MagicJack uses a computer and internet connection to make long-distance phone calls. Furthermore, the upgrades of MagicJack have made it possible for users not to use a computer but still require an internet connection for calls.
You plug the MagicJack into your router, and you are good to go. With other VOIP services, you have to have a computer turned on and connected to the internet to use the service.
Another big difference is the price. MagicJack is much cheaper than other VoIP services, and it's one of the most affordable phone service options available. You can get a MagicJack for as little as $39.99 per year, while other VOIP services can cost $20 or more per month.
MagicJack is so easy to set up, but the downside is that if you are a heavy internet user and multitasker, you might experience hiccups because it requires high-speed internet. But of course, if you're just going to use this for home use for calling friends and family, this won't be an issue for you.
Regular VoIP services still work best for small business owners and businesses that require more bandwidth, stability, and reliability.
Can I Connect My Fax Machine To MagicJack?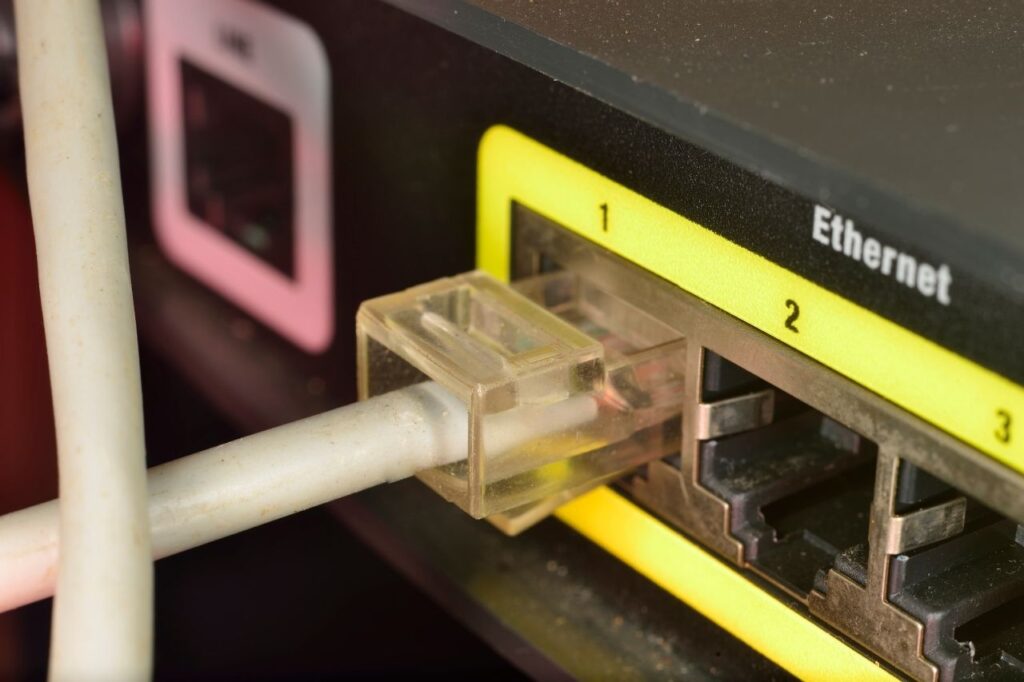 The working operation of a fax machine is to send and receive documents while initially, the documents are scanned and converted to electronic pulses and transmitted via a phone line to a fax machine. The machine then converts those electrical impulses back to the original image and prints it.
In the same way, can you connect to a VoIP network such as MagicJack?
Technically, you can be affirmative but in terms of reliability, not up to the mark.
You can attach your fax machine with MagicJack either through a phone jack or switch. However, the company representative does not assure whether the transmission will successfully go through or not. There are instructions and manuals provided by them and also offers to troubleshoot for the general issues.
To begin faxing effortlessly, you'll need to connect the fax machine with the fax modem and software to the MagicJack device. Now, it is time to test your MagicJack connection. Make a phone call by connecting it with a regular telephone. Once you are sure that the device is working fine, connect your fax machine the same way. You can try to send test fax and verify the quality.

Potential Issues
The fax machine was designed to work with analog signals, and VoIP technology is not always good for fax machines. VoIP can have a lot of limitations when it comes to your fax machine. MagicJack might not be the best way to connect your fax machine because sometimes reception is lost when you use splitters.
Although you may use numerous pages and high-graphic documents with VoIP technology, the process may still have difficulties. The transmission might fail in some situations, forcing you to repeat the procedure.
Work Around Solution
Except for 3G or Air cards, you must connect your MagicJack device to a Wifi hotspot. Despite the fact that fax machines are designed for high-speed networks, sending and receiving faxes may be difficult because they are intended for low-speed systems.
You can try adjusting the modem speed in the fax machine settings option; from lower to a higher speed as per your need. Also, you need to ensure that the error correction mode is kept off so that your fax signals are better read and transmitted through a VoIP network.
Moreover, if you want to opt nothing out of the above options and don't want to go through the hassle of VoIP or fax machines, you can go with an online fax app such as iFax.
MagicJack Fax Alternative You Can Use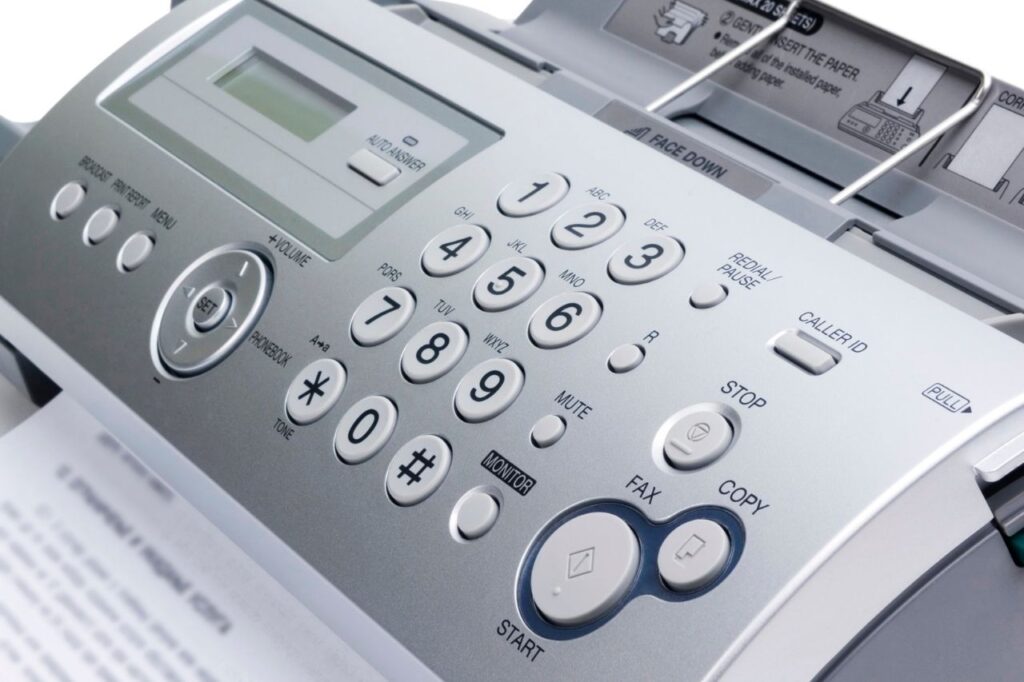 Okay, so now you know the repercussions of using MagicJack on your fax machine. But did you know there's another way you can send a fax without actually buying a new fax machine, modem, and telephone line? Enter iFax mobile faxing app.
iFax is one of the most popular, highly-rated, and reliable fax applications globally. More than five million people trust iFax to send and receive faxes quickly, easily, and securely.
It simplifies the faxing process because all you need is a smartphone, an internet connection, and an active iFax plan. You don't have to print any document, or even if you have documents on hand, you simply scan them using an iFax scanner, and you can send them right away.
iFax is ideal for individuals looking for an affordable fax service and businesses that want to have a comprehensive faxing system that they can integrate into their current applications.
Here are some of the key features that iFax has to offer.
Easy to set up and no installation fee
Send and receive faxes on different devices such as iOS, Android, Windows, and Mac OS
Offers a 7-day free trial for full access to features and advanced options
Secure and fully encrypted fax transmissions with 256-bit AES encryption
HIPAA and GLBA compliant platform to cater to the businesses and healthcare professionals' regulatory compliance
Supports email to fax feature for easy faxing from your mobile or web browser
Customer support is available 24/7 for questions and concerns
Pay-per-fax service without creating an account
What Are the Benefits of Using MagicJack Fax Alternative like iFax?
In one word: convenience. Sending and receiving faxes from your smartphone using a mobile app saves you time, cuts out unnecessary travel, and is more environmentally friendly than traditional paper-based faxing.
In addition, there's no need to purchase or install additional hardware to use a mobile faxing service which means that the costs associated with starting up are far lower than those of a standard fax machine.
Mobile apps can be downloaded quickly and easily from an app store such as Google Play Store for Android users or Apple App Store for iPhone owners at little or no cost. Best of all, many of these applications allow you to pay only if you choose to send faxes via their service rather than offering any subscription or other monthly fees.
Mobile apps are also useful for collaboration. Rather than sending numerous people lengthy documents that they will need to print out before signing them, you can simply fax the document directly to their mobile numbers and get all parties' signature details sent back in an email or SMS message. This saves time and money while avoiding any transcription errors that might occur if the wrong person signs a form by mistake.
Faxing is also becoming increasingly popular through smartphone messaging apps due to their popularity with younger workers who might lack experience using traditional fax machines.
Most of all, you don't have to use your MagicJack and get entangled with its downsides and potential issues as mentioned above.
Final Thoughts
In this blog post, we have covered a few of the most common questions people have about MagicJack and if you can connect it with your fax machine. We hope this has helped you with your quest to use it with your machine. While there are potential issues you might face, keep in mind that there are other ways you can send faxes for free and without the hassle.
The iFax app is available on 5 major platforms: iOS, macOS, Android, Windows, and Web. Its presence spanned 17 countries and already comes equipped with a state-of-the-art integrated document scanner.
Additionally, it features fax image editing with automated fax image optimization. With annotate PDFs, filling forms, and adding a digital signature, iFax comes as a clear winner for the pool of companies offering online fax services.
fax machines
magicjack fax
online fax
online fax service
Send Fax Online