Fax machines may seem obsolete today, but their invention has revolutionized business and personal communications. While most of us use email to send documents, fax machines are still reliable in transmitting sensitive information in finance, health, medical, legal, and manufacturing sectors, to name a few.
It's not yet too late to know more about how to use a fax machine. Besides that, technology hasn't eradicated fax machines. On the contrary, technology improved them.
Fax machines became more efficient by producing multi-functional devices with faxing, printing, and scanning features, including the rise of internet fax service that lets you send and receive faxes straight from your mobile device. But more on this later.
Table of Contents
What Is a Fax Machine?
The fax machine or facsimile machine is designed to send and receive an image electrically to another machine through a telephone line. It scans printed texts and images from the sender's original paper and transmits the exact information to the recipient's machine. In short, it reproduces copies of the original documents.
So, for instance, instead of sending printed documents by mail to a colleague or client, you can fax them immediately, and he receives the same form of documents in just minutes.
The essential components for a fax machine to work are a dedicated telephone line, ink, and paper. Once the standard letter-sized sheet is inserted into the machine, it is scanned repeatedly to produce the texts and images.
Modern machines are classified as inkjet and laser – the inkjet fax machines are less expensive but slow to print. At the same time, the latter is ideal for office and business use because although they are more expensive, they print fast with high-quality texts and images.
How to Use a Fax Machine? Overview
Using a conventional facsimile machine may sound like a blast from the past, but the truth is, a considerable number of people still use it. These telecopiers have accrued a fanbase of fax aficionados. After all, using a fax machine isn't that difficult, even for novice users.
The two main functions of a facsimile machine are to send a fax and receive a fax. Sending fax means providing an exact copy of your documents to an intended recipient. Meanwhile, receiving fax means you are on the receiving end. When receiving faxes, your facsimile machine will create copies for you.
It is also important to note that faxing requires a fax number. Fax users can also send faxes locally or overseas.
How to Set up a Fax Machine?
Setting up a fax machine is simple. It may vary depending on the machine model but the entire setup process is relatively the same, regardless of the model. You just need to ensure that you also have an active phone line (landline) or else, you won't be able to fax at all.
In general, setting up a fax machine goes like this:
Connect or plug the facsimile machine into a power source.
Connect your active phone line (landline) to your machine.
Make sure that the machine has been properly loaded with toner or ink. Also, make sure that there is enough paper for making fax copies.
Turn the machine on and listen for a dial tone via the machine's phone. If there is a dial tone, that means the fax machine is all set.
How Does a Fax Machine Work?
In the early days, fax machines operate through telegraph lines that transmit texts and images using short and long codes like Morse code. In Carl Lewis' Secret Life of Machines, the basic concept of how early fax machines work is clearly explained.
It's a 25-minute entertaining and informative video that unravels the mystery of the nooks and crannies of a fax machine. Inside the fax machine, a sensor reads a line at a time from the sender's end while the printer prints a line at a time at the receiving end.
A simpler approach to understanding how a modern fax machine works is to visualize what it does in every step of the process. In sending a fax, the telecopier must scan and encode the content of the document first before it transmits it to the receiving machine. For this to happen, a connection must be established between the two devices. This connection is made possible using a telephone network.
Once the connection has been established, that's when the transmission of data occurs. The receiving machine will then decode the data sent. The telecopier then prints the information into paper marking the completion of the faxing process.
Over time, the development of fax machines has improved. Compared to older versions, newer models are now capable of offering high-speed fax transmission. Other models also boast higher memory capacity and even have the ability to fax and print color pages.
Today, there are also hybrid machines that serve multiple functions, not just fax. There are all-in-one printers or multifunctional printers (MFP) that can print, copy, scan, and fax. There are also online fax services that can fax documents through the Internet.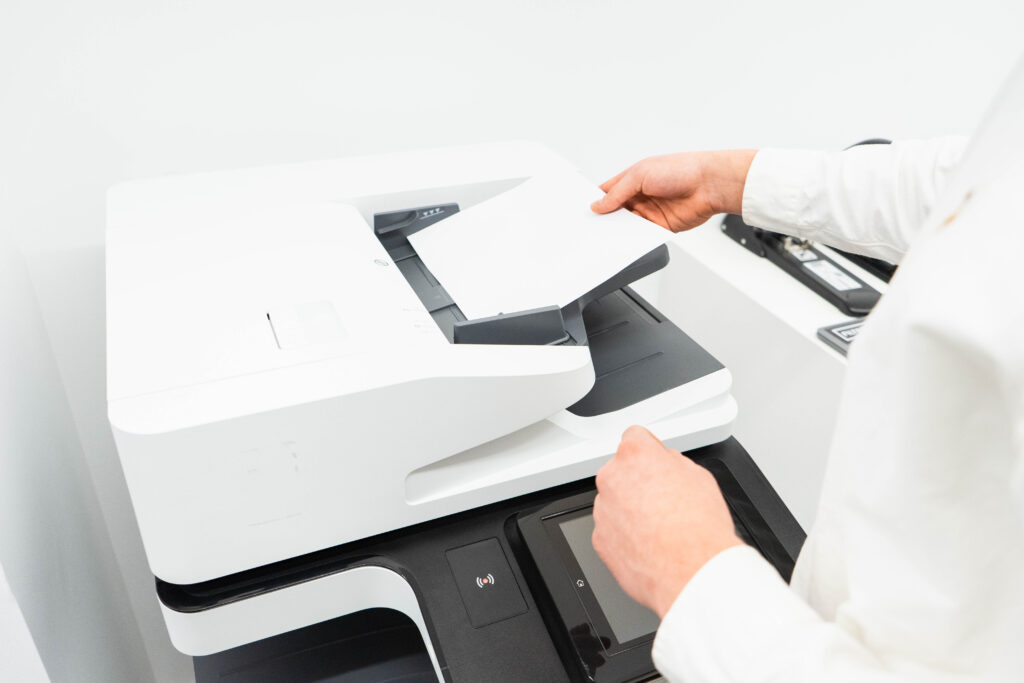 Step-By-Step Guide on How to Send and Receive a Fax
Now, let us move on to how a facsimile machine functions in terms of sending and receiving a fax. Speaking of which, the step-by-step guide below will be in two parts. The first part is for sending a fax, while the second part is for receiving a fax.
Part 1: Sending a fax
To send faxes, follow the steps below:
Make sure that the machine is plugged in and turned on.
Place the documents on the feeder facing up. Arrange them in order according to how you want them to be received.
Don't forget to fill out a fax cover sheet and place it on top of the documents. Doing so makes it the first page that will come out from the fax machine of your recipient.
Dial the correct fax number of your recipient and then press "Fax" or "Send."
While the machine is doing its work, you should hear handshake tones. These tones signify that your telecopier is faxing your documents successfully.
Once finished, you should be getting a confirmation message either via led display or via a printed confirmation page. It usually depends on your fax machine model.
Part 2: Receiving a fax
To receive faxes, follow the steps below:
Make sure that the machine is plugged in and turned on.
See to it that you have enough paper loaded on your telecopier. The same goes for the ink or toner.
Wait for the fax machine phone to ring. Once it rings, do not pick it up. Wait until you hear those handshake tones. You should also see that your machine will start printing out fax pages.
Once it stops printing, check the fax cover sheet. Make sure that you are getting the correct number of pages.
It's common practice to inform your sender as soon as you've received the fax. If the documents contain sensitive information, never leave your fax machine unattended until you've secured the documents.
What Happens Inside When You Send a Fax?
Modern fax machines see a piece of paper like a large gride of squares whenever it scans texts and graphics repeatedly using a charge-coupled device (CCD). This scanner is equipped with 1,728 photosensors in every single row.
The photosensors emit varying low and high voltages, depending on the scanned spots on the paper, whether it's black or white. This process is in the loop until the fax machine finishes encoding the texts. Of course, this is just the sending or transmitting part.
What Happens When You Receive a Fax?
Compatible fax machines establish a connection or handshake by dialing the telephone number of the recipient. When you are in the receiving end, the machine accepts the handshake and starts a series of beeps before receiving the documents.
In short, the beeps tell the receiving machine that the sender is requesting to transmit faxes. This is a handshake for both fax machines, whereas it's also a way for the sending machine to determine that the other line is a fax machine and not a telephone.
Once the receiving fax machine decodes the documents, it will send a confirmation receipt to the sender. This will also prompt the sender if the transmission was successful or not.
Do People Still Use Fax Machines?
Yes, conventional fax machines are still used all across the globe. However, faxing has evolved and is gradually transitioning to modern faxing technology. The advancements in technology have succeeded in improving the way that people fax.
Nowadays, there is virtual fax. Also known as online fax, this modern fax technology uses the Internet to fax. Virtual faxing works even without a fax machine. It also works on any computer or mobile device.
What's the Difference Between a Fax Machine and an Online Fax Service?
A fax machine requires the essential components mentioned above. On top of that, if you purchase the equipment, you are also required to use ink cartridges, which is part of the maintenance costs.
You must also have a regular stock of reams of paper, especially if your office, home office, or store transmits and receives thousands of fax per month.
On the other hand, an online fax service simplifies the process as you can use an application to send and receive faxes online – without a fax machine. You don't need to set up a telephone line because the fax provider will give you your own fax number.
That said, the process of sending a fax is similar to sending an email. For instance, iFax has a user-friendly dashboard that has a pre-configured fax sheet cover for you to fill in. Attach documents and digital signature, and you're good to go.
Online fax services offer subscription packages that let you send hundreds of faxes per month. So, it's also a way to go paperless and digital because you can easily manage incoming and outgoing faxes in the main dashboard or account.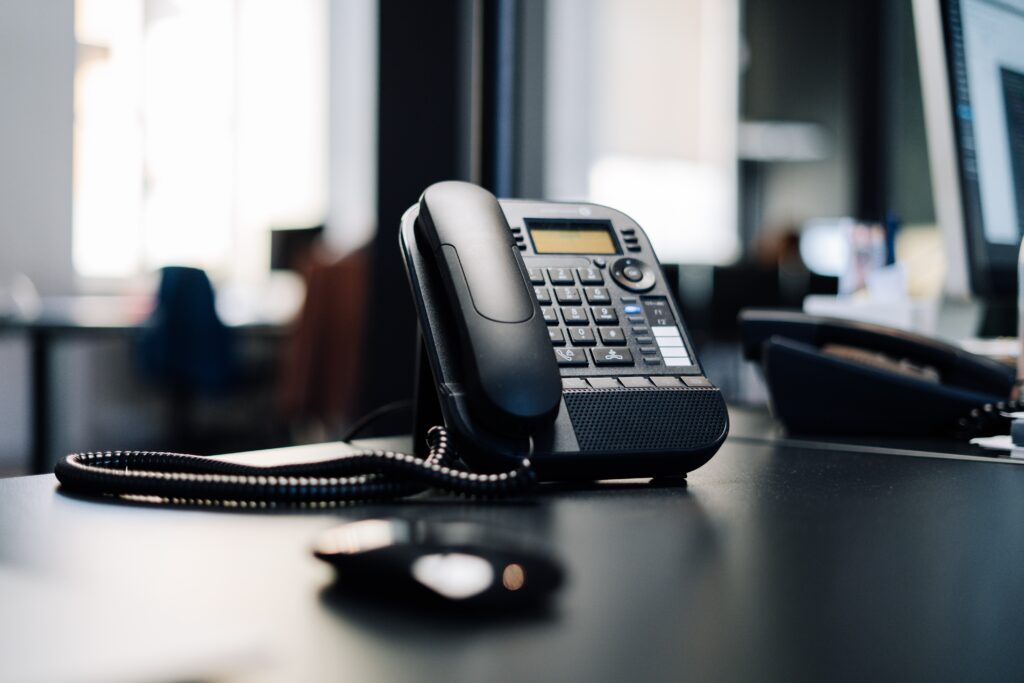 Can a Fax Machine Work Without a Landline?
Conventional fax machines typically work while being connected to a landline. A landline connection is necessary for the sender's machine to connect to the recipient's machine.
However, this isn't the case for online fax. If you use an online fax service, you won't be needing a landline to fax. You don't even need a fax machine. What you need is a device that can connect to the Internet like a smartphone or laptop.
Do Fax Machines Need an Internet Connection?
Conventional telecopiers do not rely on an Internet connection to work. Instead, they require a phone line. Online fax services such as iFax, on the other hand, require an Internet connection. So if you plan on using an online fax service to fax, you need a device that can connect to the Internet.
Online faxing works on computers and smartphones. With online faxing, you can convert your phone or laptop into a portable fax machine. It's the modern way of faxing!
Can You Fax Through Wi-Fi?
Thanks to modern faxing technology, faxing through Wi-Fi is no longer a pipe dream. It's now as easy as tapping an app on a smartphone or tablet with a Wi-Fi connection. Yes, that's right! The 21st century is all about faxing without hassle.
Just download an app or fax software on your device. With this, faxing through Wi-Fi has never been easier. You can fax whenever you like. There's no need to get stuck in traffic just to go to the nearest Staples or Office Depot.
How Can You Use Your Cell Phone as a Fax Machine?
Nowadays, cellular phones have become so powerful that you can even use them as portable fax machines. Thanks to online faxing services like iFax, smartphone users can now install a free fax app to fax! All you need to do is download a fax app on your phone or tablet.
Once you have the app, you can immediately start sending and receiving faxes on your smartphone. A fax app is so easy to use that even complete newbies can figure out how it works with little or no help!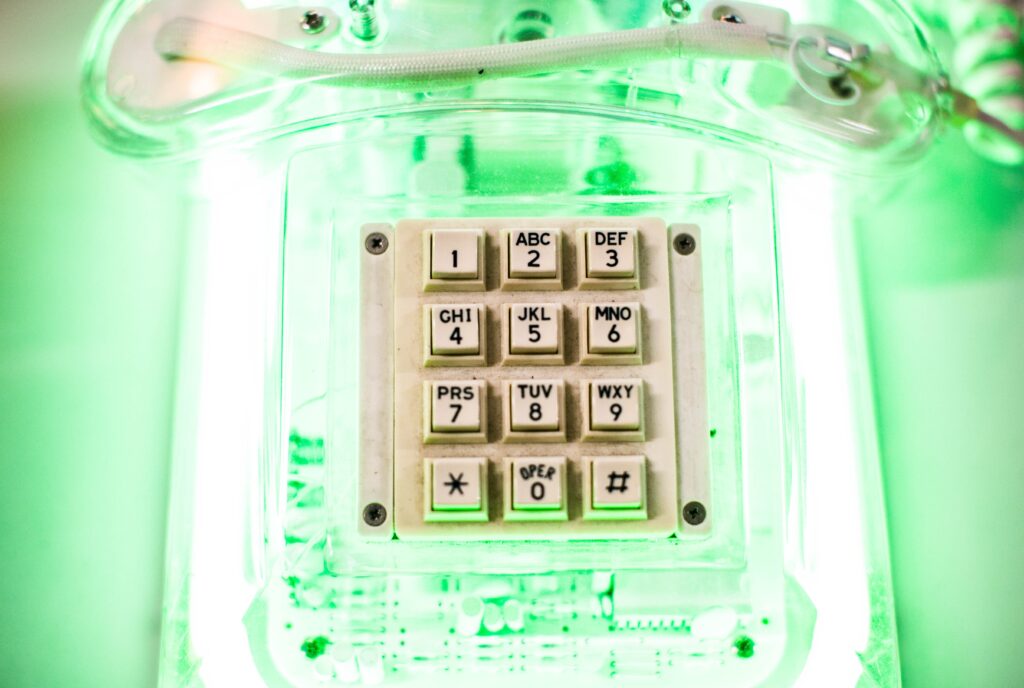 Can You Get a Fax Number Through Google?
Getting a fax number through Google isn't as easy as creating an email account. As of this writing, Google doesn't offer any fax service. There is no direct way to acquire a fax number through it. If you want a more feasible option, better get a fax number through an online fax service.
Many online fax services like iFax offer users a way to acquire a free fax number without needing a phone line. All you need is to follow some steps to set up your own online fax number. Getting a fax number online will only take a few minutes plus you can even select your desired country and area code.
Having a fax number gives you the privilege to receive faxes from anywhere in the world. It is extremely useful especially when you need to receive important documents. You don't even need to own a business to get one. You can get a fax number even if you're just an occasional fax user.
Speaking of which, you can use iFax to get a free fax number online. Below is a simple guide on how you can get a free fax number without paying any setup fee or recurring monthly charges.
Easy Guide on How to Get a Free Fax Number Online
Final Thoughts
How a fax machine works to send and receive faxes is not an act of magic. There is a mechanism behind it. The entire process involves a series of steps that are made possible by establishing a connection within a network.
As fascinating as it sounds, the technology behind faxing has evolved and undergone a lot of transformations. Today, faxing is no longer the way how it was back in the '80s. It has changed so much that people of today can even fax on demand. Still, the reason why people fax and will continue to fax remains.
Set up Fax Machine Through the Internet!
Discover the revolutionary way to fax. Start faxing with iFax today!
Over 5 million users are now taking part in the paperless faxing movement. iFax is your gateway to secure and responsible faxing. Indulge in guilt-free faxing and stay on top of your faxing errands wherever you are in the world!
Sign up today to get a FREE 7-day trial of iFax Professional!
fax machines
how does fax work
how fax machines work
internet faxing
Online faxing