Fax machines revolutionized business and personal communications when they first came out decades ago. Today, this technology is still used to transmit sensitive information in the finance, health, medical, legal, and manufacturing sectors.
While fax machines remain an essential part of business communication, many users are still clueless about how they actually function. This knowledge is vital as it can help you troubleshoot problems and avoid costly mistakes. That's why we've come up with this comprehensive article to answer the question, "How does a fax machine work?"
What does a fax machine do?
A fax machine is designed to send and receive an image electrically to another machine through a telephone line.
Table of Contents
An Overview of How a Fax Machine Works

What Is a Fax Machine?
The fax machine scans printed texts and images from the sender's original paper and transmits the exact information to the recipient's machine. This process produces accurate copies of the original document.
Instead of sending printed documents by mail to a colleague or client, you can fax them immediately. That person would receive an identical document in minutes. If you're using a fax machine, you'll need the following:
enough space for the machine
a dedicated telephone line
ink or toner paper
Fax machines are also referred to as facsimile machines or telecopiers, although both terms are not commonly used today.
How Did Early Fax Machines Work?
Fax machines used to operate through telegraph lines that transmit text and images using short and long codes. A sensor inside the sender's fax machine reads each line one by one, encodes the information, then sends it to the recipient's machine. The latter then prints this information one line at a time on paper.
How Do Modern Fax Machines Work?
Modern fax machines work in a similar fashion, but they use the landline telephone network instead. Once the connection has been established, that's when the transmission of data occurs.
A fax machine scans and encodes the content of the document first before transmitting it to the receiving machine. The receiving machine will then decode the data sent. The telecopier, which is another word for a fax machine, then prints the information on paper, marking the completion of the faxing process.
What Happens When You Send a Fax?
Modern fax machines see a piece of paper like a large grid of squares whenever it scans texts and graphics repeatedly using a charge-coupled device (CCD).
This scanner inside the fax machine is equipped with 1,728 photosensors in every row. The photosensors emit varying low and high voltages, depending on the scanned spots on the paper. This process runs in a loop until the fax machine finishes encoding the text.
To send faxes, follow the steps below:
Make sure that the machine is plugged in and turned on. Place the documents on the feeder facing up.
Arrange the pages according to the order you want them to be received.
Don't forget to fill out a fax cover sheet and place it on top of the documents. This ensures that it's the first page that will come out of the recipient's fax machine.
Dial the correct fax number of your recipient and then press Fax or Send.
While the machine is doing its work, you should hear handshake tones. These tones signify that your telecopier is faxing the documents successfully.
Once finished, you should be getting a confirmation message via the LED display or a printed confirmation page. It depends on your fax machine model.
What Happens When You Receive a Fax?
Compatible fax machines establish a connection by dialing the telephone number of the recipient. When you are on the receiving end, the machine accepts the handshake and starts a series of beeps before receiving the documents. These beeps tell the receiving machine that the sender is requesting to transmit faxes.
This process shows that a connection is being established between two fax machines. It's also a way for the sending machine to determine that the other line is a fax machine and not a telephone. Once the receiving fax machine decodes the documents, it will send a confirmation receipt to the sender. This receipt would show whether the transmission was completed successfully or not.
To ensure that you receive error-free faxes, follow these tips:
Make sure that the machine is plugged in and turned on.
See to it that you have enough paper loaded into your telecopier. The same goes for the ink or toner.
Wait for the fax machine phone to ring. Once it rings, do not pick it up. Wait until you hear those handshake tones. You should also see that your machine will start printing out fax pages.
Once it stops printing, check the fax cover sheet. Make sure that you are getting the correct number of pages.
It's common practice to inform your sender as soon as you've received the fax.
If the documents contain sensitive information, never leave your fax machine unattended until you've secured the documents.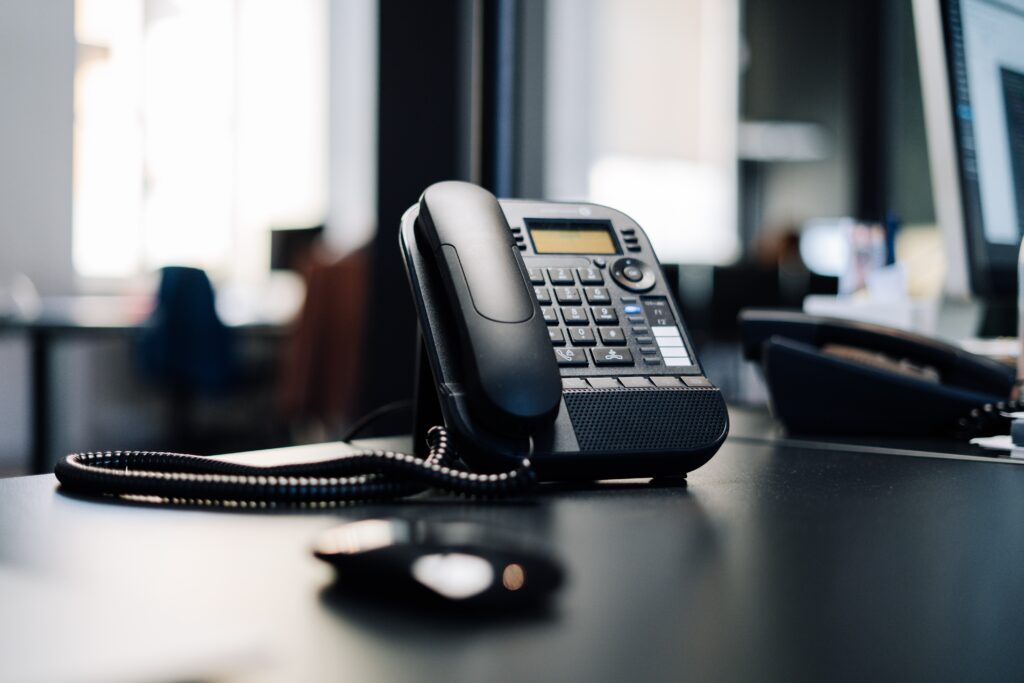 How to Set Up a Fax Machine
The process for setting up a fax machine may vary depending on the model. But the following steps would apply to most machines:
Connect or plug the facsimile machine into a power source.
Connect your active landline to your machine.
Make sure that the machine has been properly loaded with toner or ink. Also, make sure that there is enough paper.
Turn the machine on and listen for a dial tone via the machine's phone. If there is a dial tone, that means the fax machine is all set.
Key Differences Between a Fax Machine and an Online Fax Service
The key difference is in the tools you use to send faxes.
| | | |
| --- | --- | --- |
| | Fax Machine | Online Fax Service |
| Do you need to use bulky equipment? | Yes | No |
| Is a telephone line required? | Yes | No |
| Do you need an internet connection? | Optional | Yes |
| Do you need to print physical copies? | Yes | Optional |
| Are the documents secure? | No | Yes |
| Can you access faxes anywhere? | No | Yes |
| Is the service more affordable? | No | Yes |
| Do you need to pay for maintenance costs? | Yes | No |
A fax machine is a specialized piece of equipment that requires a dedicated telephone line, ink cartridges or toner, and paper. If you are using a fax machine, you need reams of paper if you transmit and receive thousands of faxes per month. You pay for these on top of your maintenance costs for the hardware.
An online fax service simplifies the process as you can use a web or mobile application to send and receive faxes. Instead of using a fax machine, you can fax using your laptop or desktop computer by using the print-to-fax functionality. You don't need to set up a telephone line because the fax provider will give you your own fax number.
Faxing online is extremely convenient since you don't need to visit the nearest fax service center. That's a good deal for an occasional user. If you need to send more documents, online fax services offer subscription packages that let you send hundreds of faxes per month.
Can a fax machine work without a landline?
A landline connection is necessary for the sender's fax machine to connect to the recipient's machine. However, this isn't the case for online fax. If you use an online fax service, there's no need to use a landline and a fax machine. You can access the fax service on an internet-capable device like a smartphone or laptop.
Do fax machines need an internet connection?
Conventional telecopiers do not rely on an internet connection to work. Instead, they require a phone line. Online fax services such as iFax, on the other hand, require an internet connection. With online faxing, you can convert your phone or laptop into a portable fax machine.
Frequently Asked Questions About Fax Machines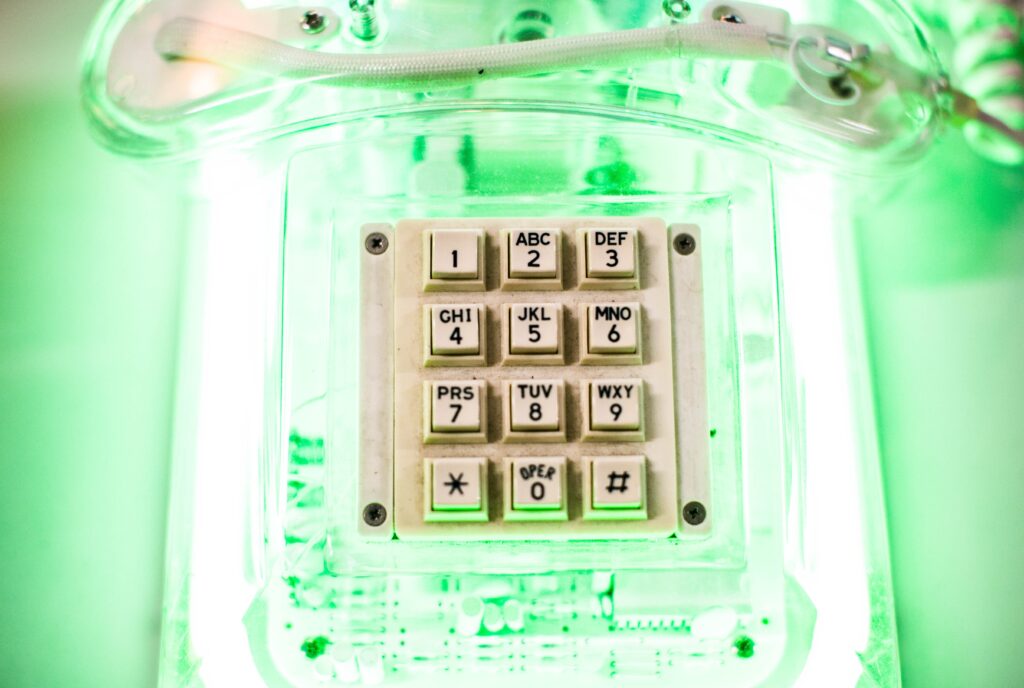 What are the types of fax machines?
Modern machines are classified as inkjet and laser. Inkjet fax machines are less expensive but slow to print. Meanwhile, laser fax machines are ideal for office and business use.
Although they are more expensive, they print fast and produce high-quality texts and images. Recent innovations include multifunctional devices with faxing, printing, and scanning features.
Can you fax through Wi-Fi?
Thanks to modern faxing technology, faxing through Wi-Fi is now a reality. It's as easy as tapping an app on a smartphone or tablet with a Wi-Fi connection. Just download an app or fax software on your device.
With this, faxing through Wi-Fi has never been easier. You can fax whenever you like. There's no need to get stuck in traffic just to go to the nearest Staples or Office Depot.
How can you use your cell phone as a fax machine?
All you need to do is download a fax app on your phone or tablet. Once you have the app, you can immediately start sending and receiving faxes on your smartphone. Most fax mobile apps are easy to use.
Even if you are not tech-savvy, you can figure out how it works with little or no help. Nowadays, cellular phones have become so powerful that you can even use them as portable fax machines. Thanks to online faxing services like iFax, smartphone users can now install a free fax app to fax.
Can you get a fax number through Google?
Getting a fax number through Google isn't as easy as creating an email account. As of this writing, Google doesn't offer fax services. If you want a more feasible option, better get a fax number through an online fax service.
iFax offers a way to acquire a free fax number without needing a phone line. Getting an online fax number will only take a few minutes. You can even select your desired country and area code.
Set Up Your Powerful Faxing App Now
Sending a fax can be as effortless as sending an email with iFax. If you need to fax important documents, this platform works like magic on your computer. When you register for a free account, you can fax up to five documents per month.
Upgrade anytime to the Plus account to get a free fax number and sync all faxes across several devices. You can choose a US, Canadian, or UK area code so that you can receive faxes from anywhere in the world. So, what are you waiting for? Register for free today.
fax machines
how does fax work
how fax machines work
internet faxing
Online faxing